This post has been sponsored by Kleenex, Danimals, and NABISCO. All thoughts and opinions are my own.
This is a big school year for Ani as she makes the transition from kindergarten to first grade. As we get ready for these changes to take place next week when school starts, we've been helping her get excited about this new stage in her life.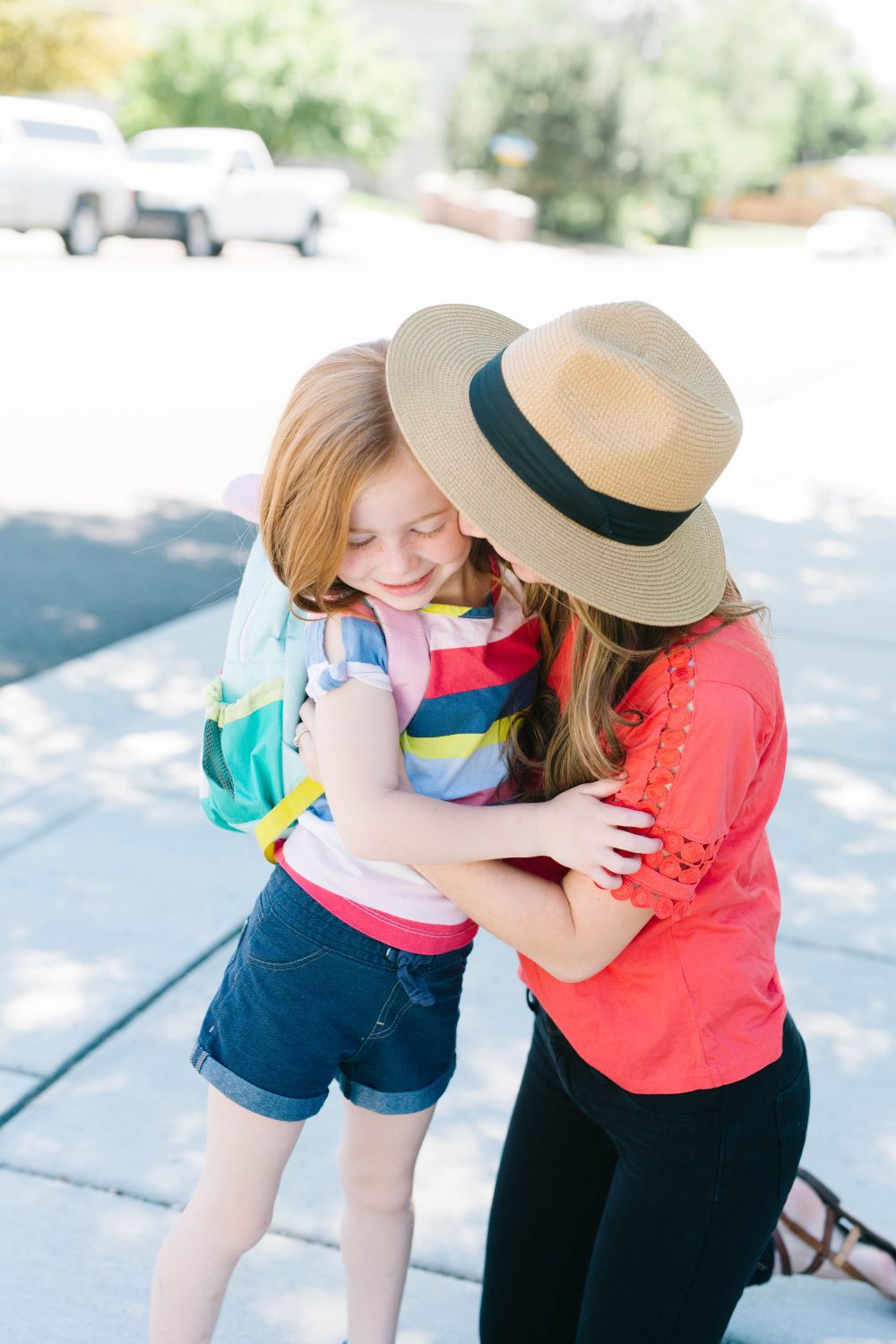 We went on a little date to Target together to pick up school supplies like notebooks and Kleenex® Wet Wipes Gentle Clean (the list for first graders seems so much older than the list for kindergarteners!) and also stocked up on lunchbox supplies, including Danimals® Smoothie Drinks Strawberry Explosion and the NABISCO Multipack with Mini CHIPS AHOY!® Cookies (which she saves for Friday lunches), Honey TEDDY GRAHAMS® Snacks, Chocolate TEDDY GRAHAMS® Snacks and BARNUM'S Animals® Crackers. You can save up to 10% on select snacks and essentials in the Target app with Cartwheel through 9/2!
For some reason, sending your SECOND child to full-day school feels more heart-wrenching than your first child, at least to me. Maybe I just know now how fast it goes and that in about half a second, Ani will be going into fourth grade and won't ask to hold my hand when we walk into school.
Here are a couple of the changes ahead for Ani as she transitions from kindergarten to first grade this fall.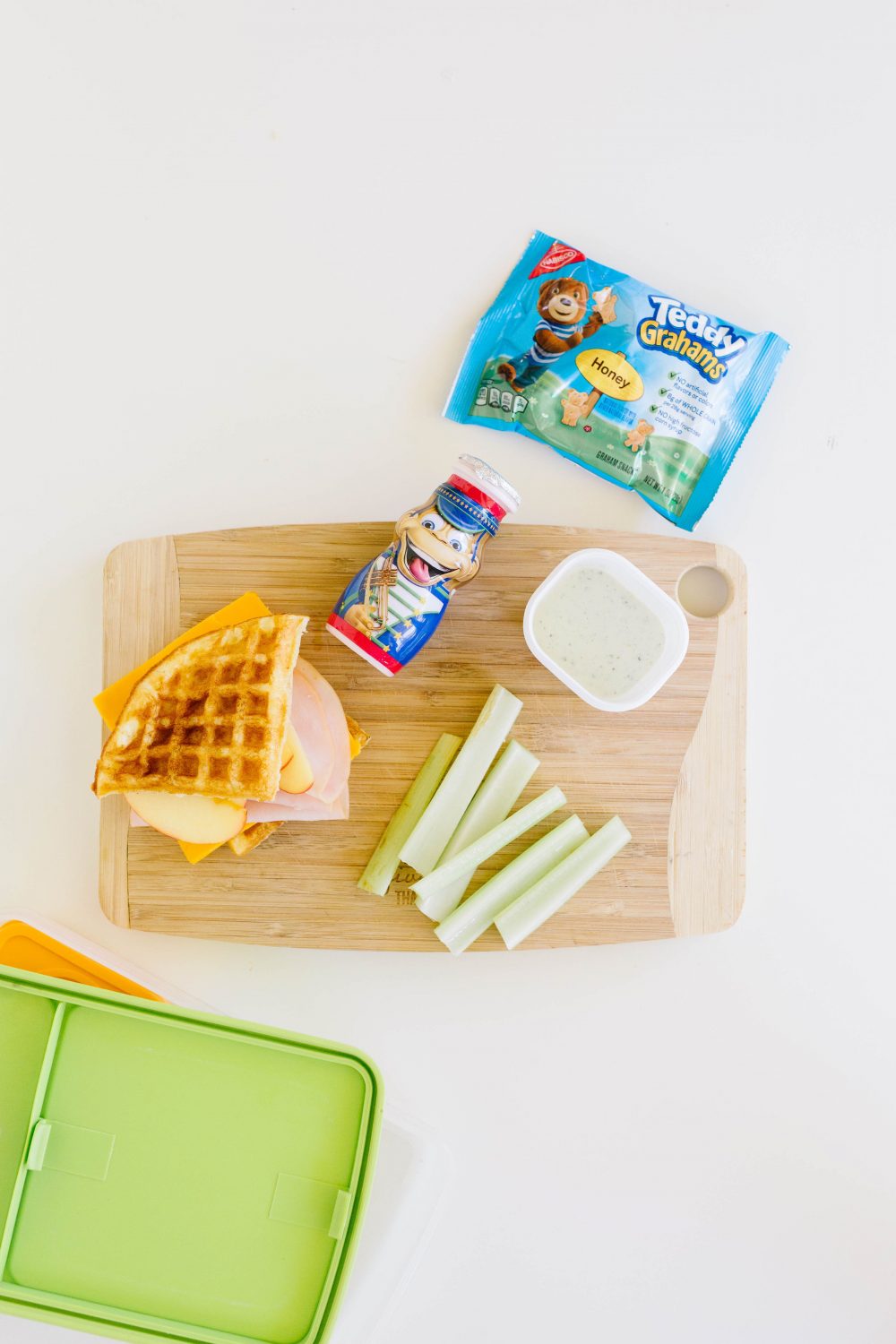 4 changes as Ani makes the transition from kindergarten to first grade
Full day school. In our school district in Arizona, kindergarten was full day, so we anticipated that Ani would attend kindergarten for a full seven hours. When we unexpectedly moved to Utah just a week before school began, Ani suddenly got an extra year of half-day school, with kindergarten running less than three hours a day for her. I'm VERY happy that it worked out this way, since I think that extra year has made a big difference to her.  Now switching to a 6+ hour day is definitely going to be an adjustment for her.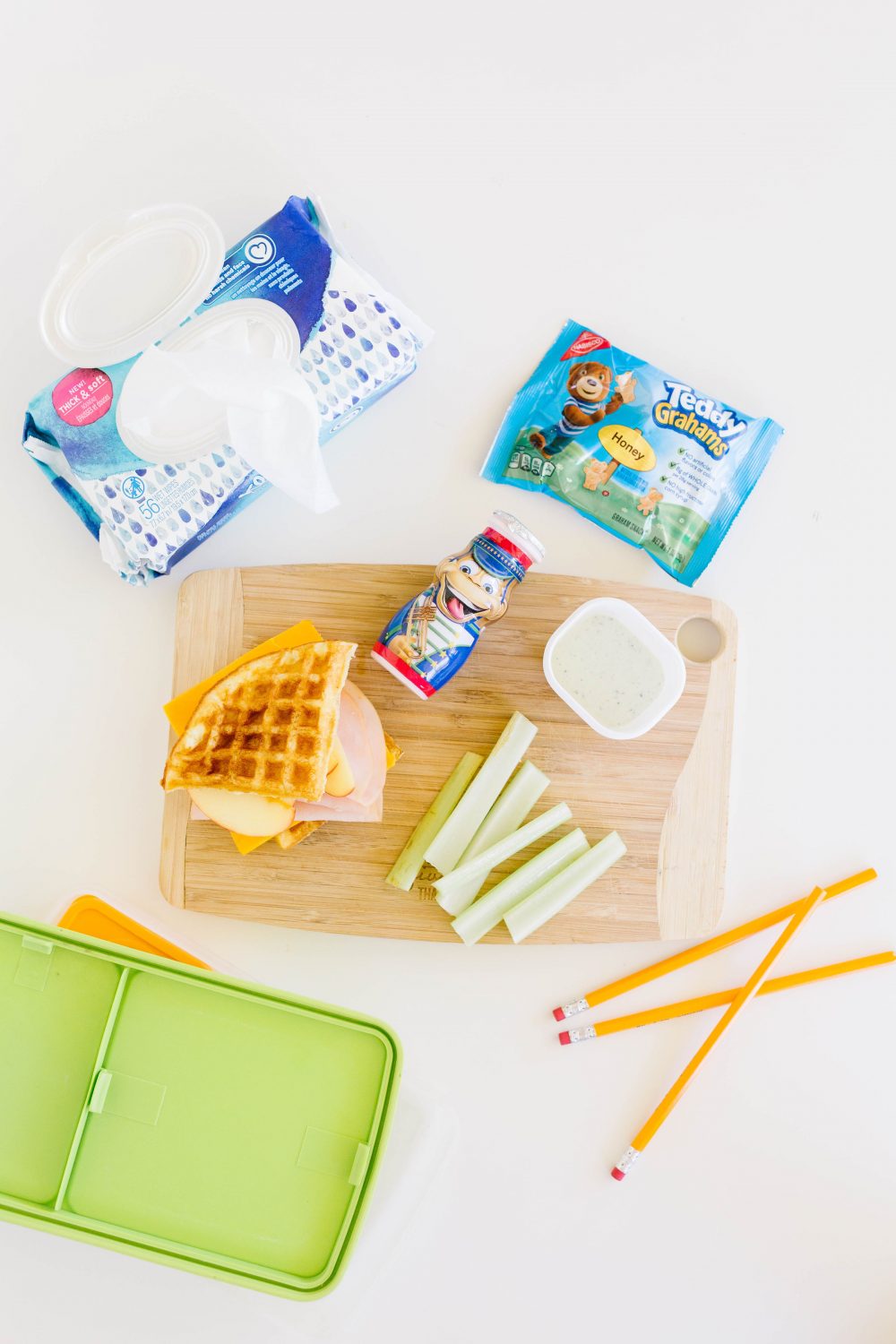 Waking Up Early. Last year, we chose afternoon kindergarten because Ani has always been something of a night owl and likes to sleep in. Fortunately, school starts about 30 minutes later here than it did in Arizona, but it'll still be something of a shock to her to have to be up, dressed, and out the door in time for morning school. One of the reasons we decide to have Ella and Ani share a room is so that once school starts they could get up and get ready together and let Star snooze away in her own room.
Packing a Lunch. Kindergarteners don't eat lunch at school, so the transition from kindergarten to first grade that Ani is most excited about is getting to pack a lunch like Ella and eat in the school cafeteria every day.
She still needs some help packing a lunch, and since we picked up some items at Target for her to pack in her lunch, I can easily help her pack a lunch every day. Be sure to have Kleenex® Wet Wipes near by for clean hands before and after lunch prep.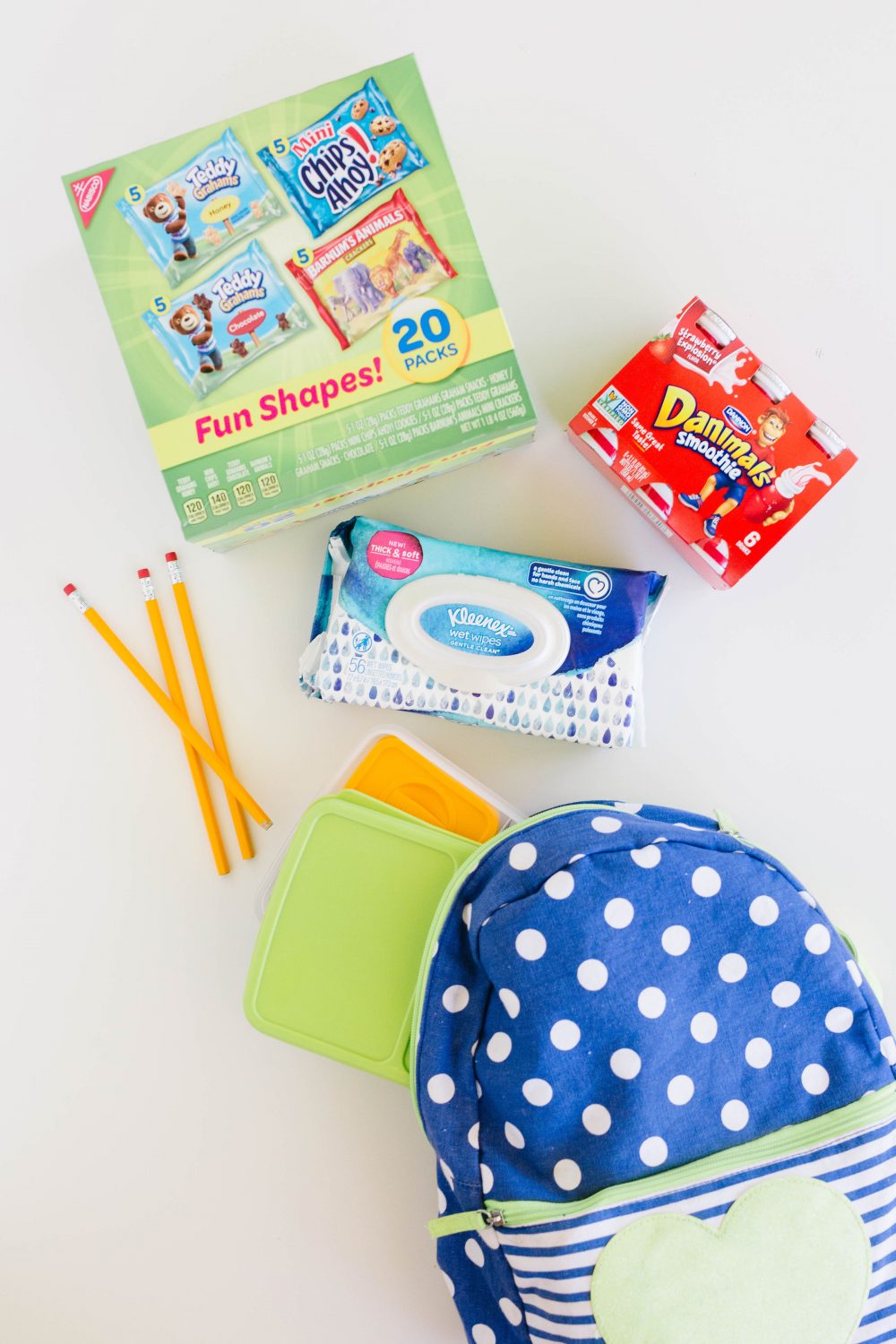 She has always been my child who loves savory foods the most, and she's always loved a sandwich (my child for sure – I LOVE sandwiches and always have), so she was thrilled by this ham, apple and cheese waffle sandwich I showed her how to make. Just take two mini waffles (you can use homemade or store-bought), and add 3 slices of ham, a slice of cheddar cheese, and and some apple slices for crunch.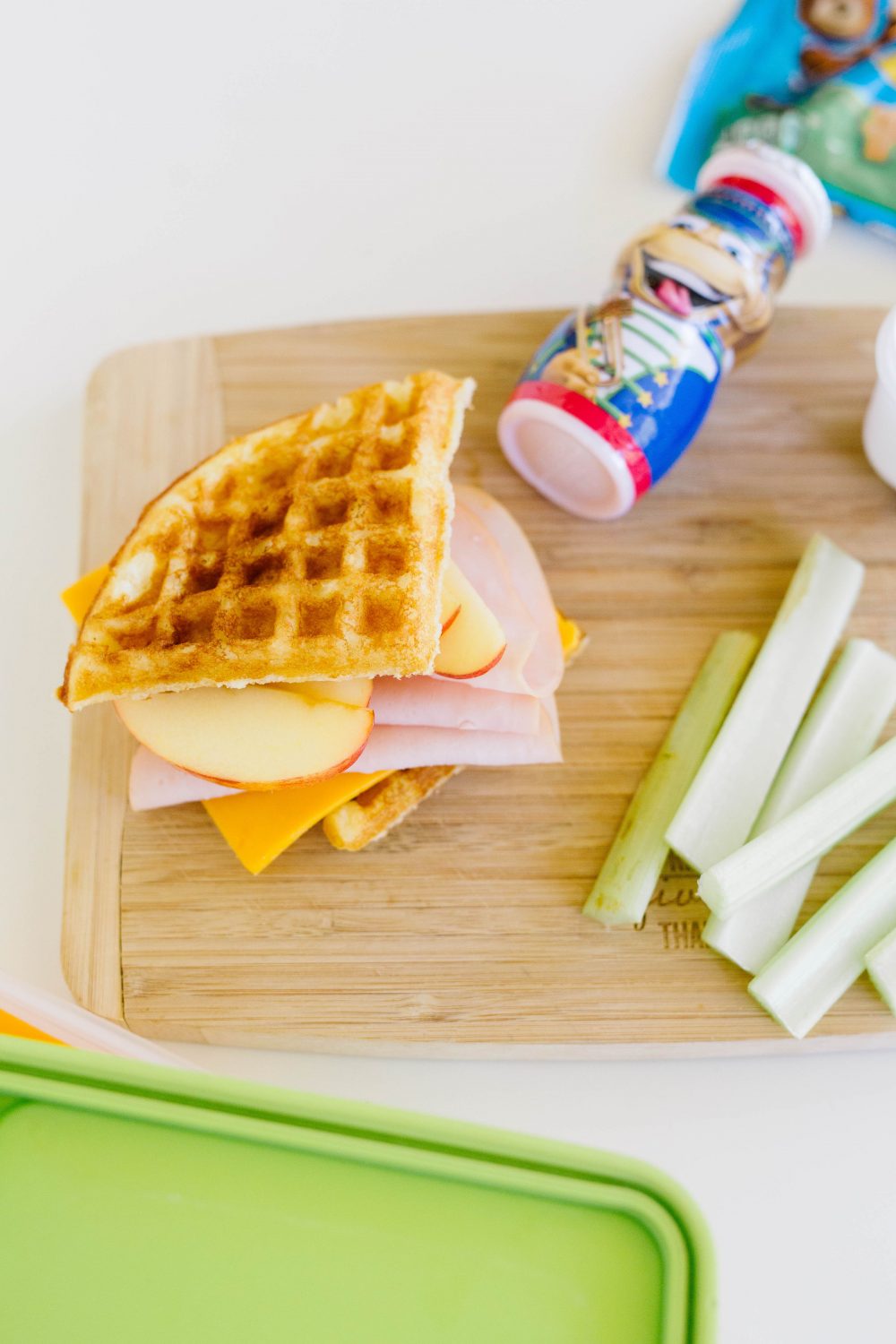 She's also a celery lover, so I slice up a whole bunch at the beginning of the week and she takes a few sticks each day with a tiny container of ranch to dip them in.
Add a bag of Teddy Grahams and a Danimals Strawberry Smoothie and she's ready to go! We have a drawer in the kitchen dedicated to lunchboxes and water bottles so that they can easily put them away and get them out on their own (and they don't live on my kitchen counter, which makes me a little bit crazy).
For more back-to-school lunch packing ideas, check out www.backtolunch.com!
Waffle Sandwich Lunch Recipe:
2 mini waffle
3 slices ham (1.5 oz)
1 slice cheddar cheese (1 oz)
1/2 cup apple slices
6 celery sticks
1 Tbsp. Ranch Dressing
TEDDY GRAHAMS® snack bag
Danimals® Smoothie Drinks Strawberry Explosion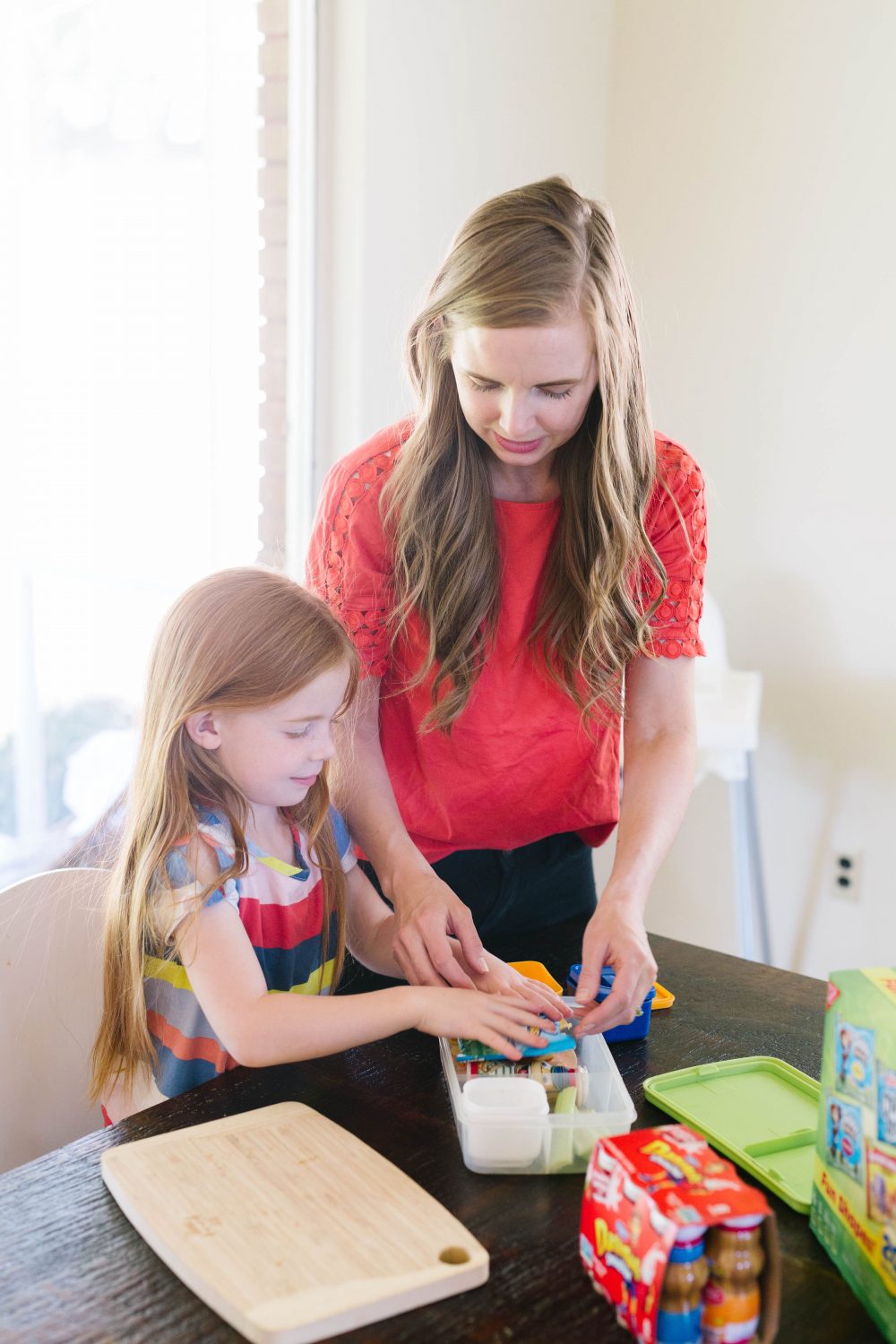 Chinese Immersion. Probably the biggest transition from kindergarten to first grade is going to be joining the Chinese Immersion program at our elementary school. She'll do half the day entirely in Chinese (with a native Chinese speaking teacher) and then the second half of the day with a different teacher in English. We've been warned that the transition into Chinese immersion is pretty rough for many kids who are overwhelmed that first year when they have hours each day where they can't speak in English and are only spoken to in a foreign language, but we'll have her go to tutoring a few times a week like Ella did and Ella's good experience in Chinese Immersion this past year has made Ani excited to start learning to speak Chinese too. I'm crossing my fingers that we can survive the transition.
What school transitions are you making this year? I'd love to hear and good luck to all of us!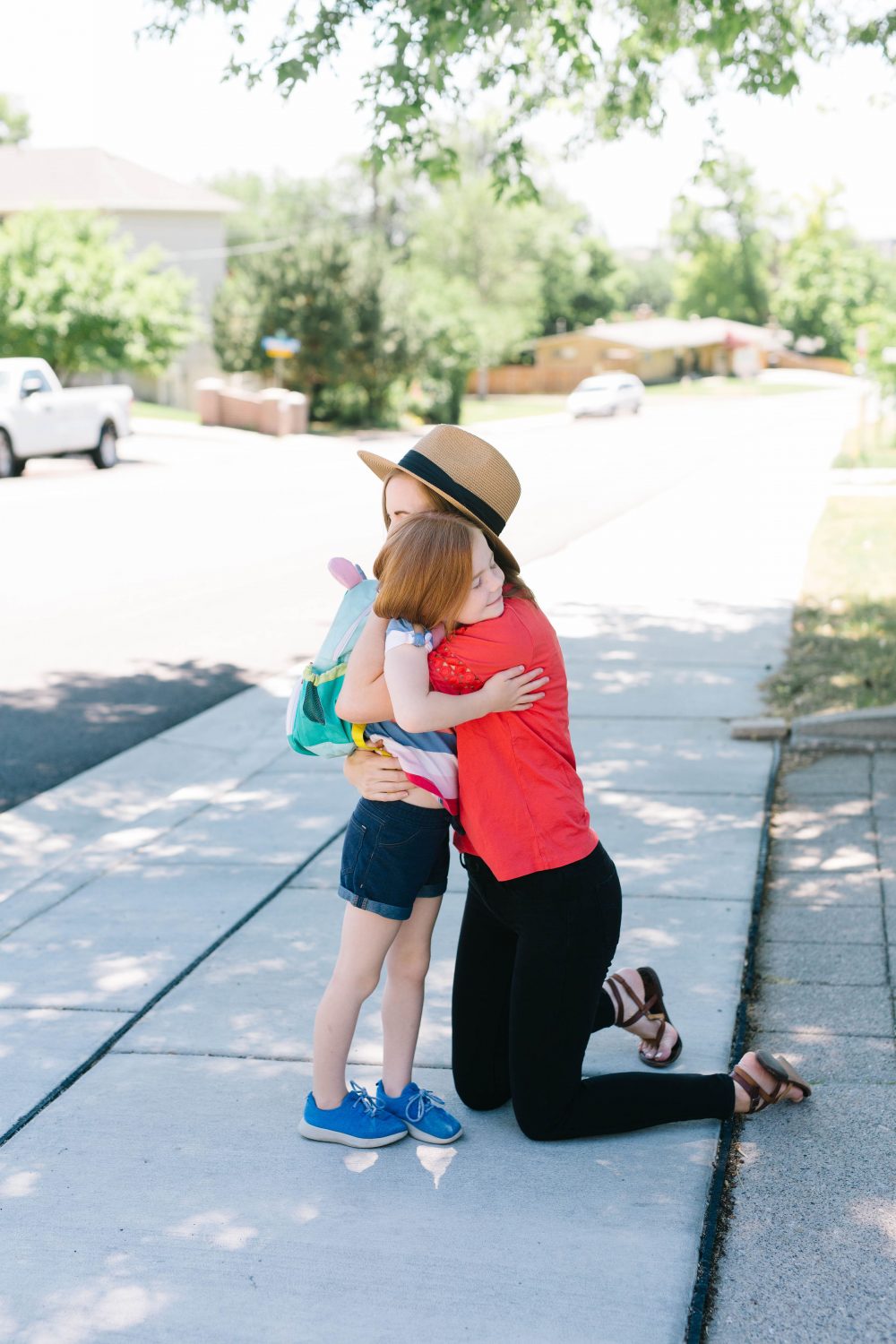 Photos by Heather Mildenstein