This post is sponsored by P&G and Tide+Oxi which has six times the cleaning power of the next leading OXI detergent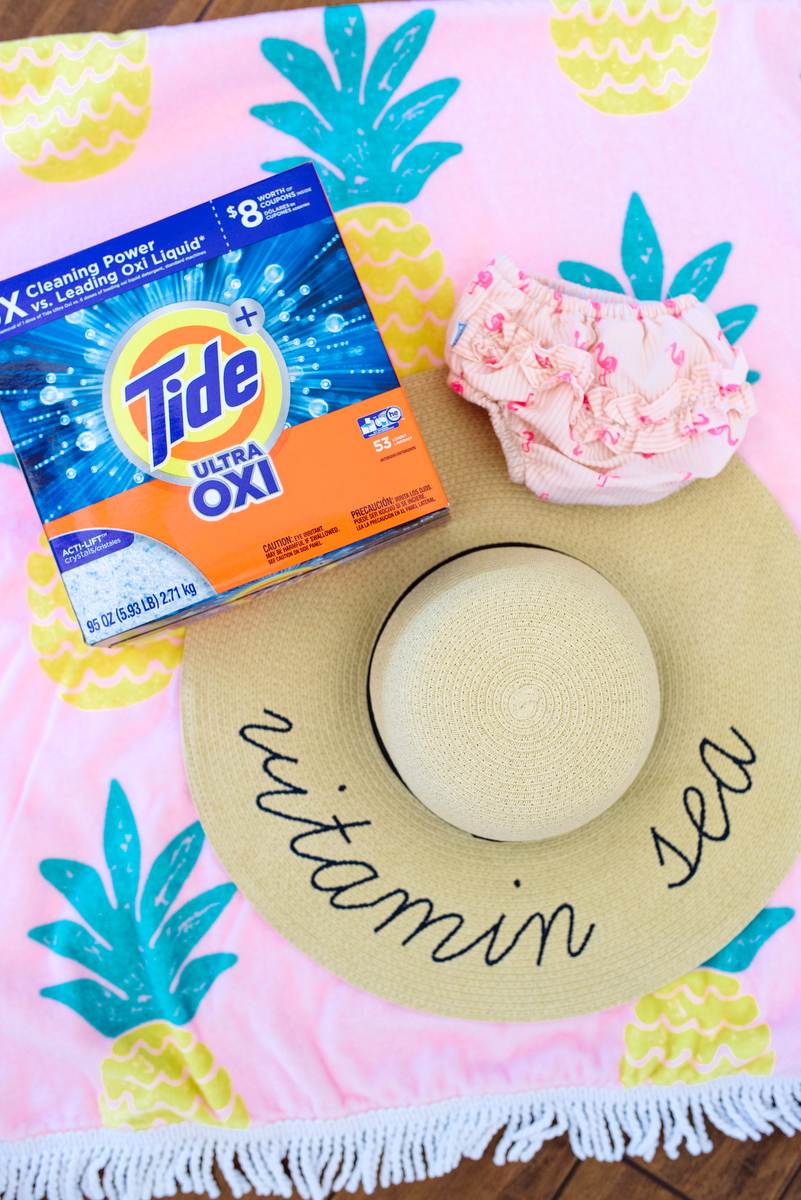 A few weeks ago, I mentioned that one of the things I like to do when I plan out our summer break is to make a list of go-to fun summer activities so that when we all start getting restless or need to burn through some time during a baby nap, we have somewhere to start.
I had several requests to share that list of fun summer activities, so I'm delighted to partner with Tide+Oxi to share our family's list.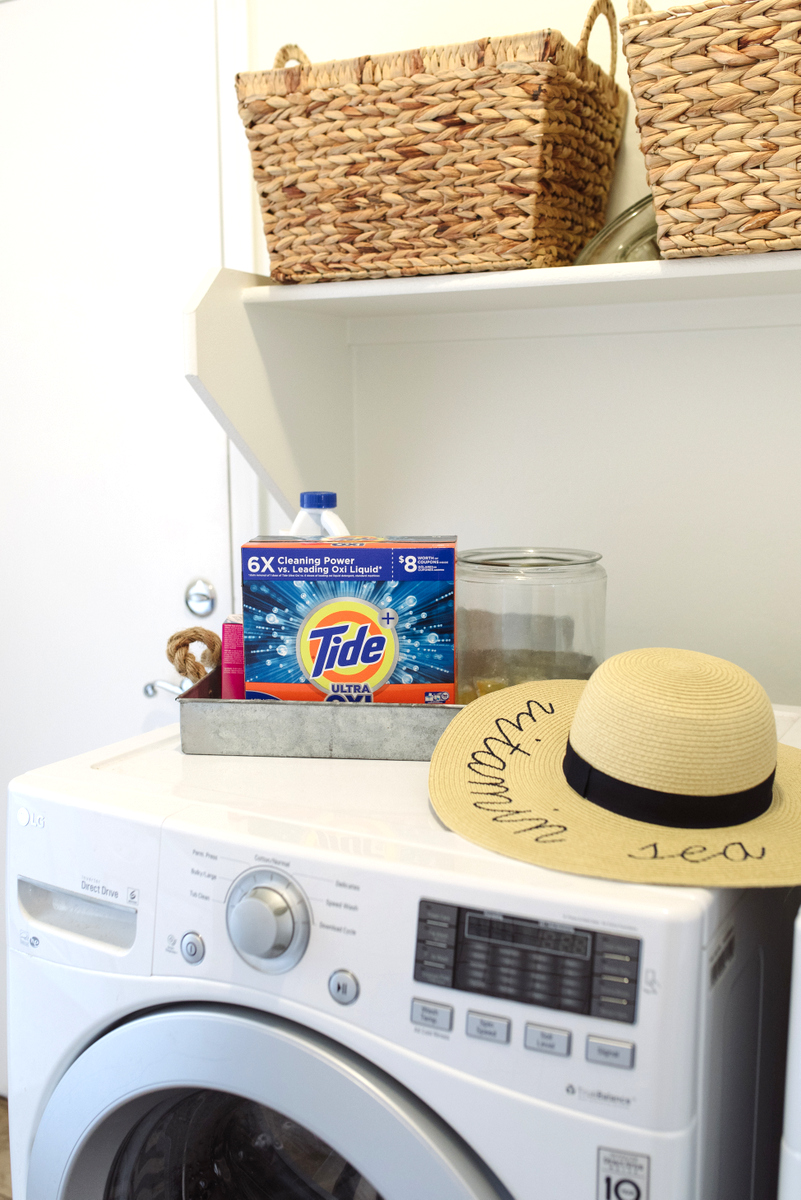 I love Tide+Oxi because it's a great detergent for everything (it has six times the cleaning power of the next leading OXI detergent) but it's especially great for cloth diapers.
I don't use cloth diapers in my daily routine, but I've used cloth swim diapers since Ella was a baby and I am the world's biggest fan.
Because we swim so much in the summer, it just makes sense to have a couple of cloth swim diapers that I can re-use over and over again (these pink flamingo ones I picked up at Target three years ago after our original ones finally fell apart after four years of steady use).
When we get home from the pool, I just toss it in the washing machine and a scoop of Tide+Oxi and it comes out good as new and ready for our next trip to the pool. Tide+Oxi is especially good for cloth diapers because it targets tough set-in odors that get deep down in clothing fibers, plus it includes pre-treaters that attack even 14-day old stains.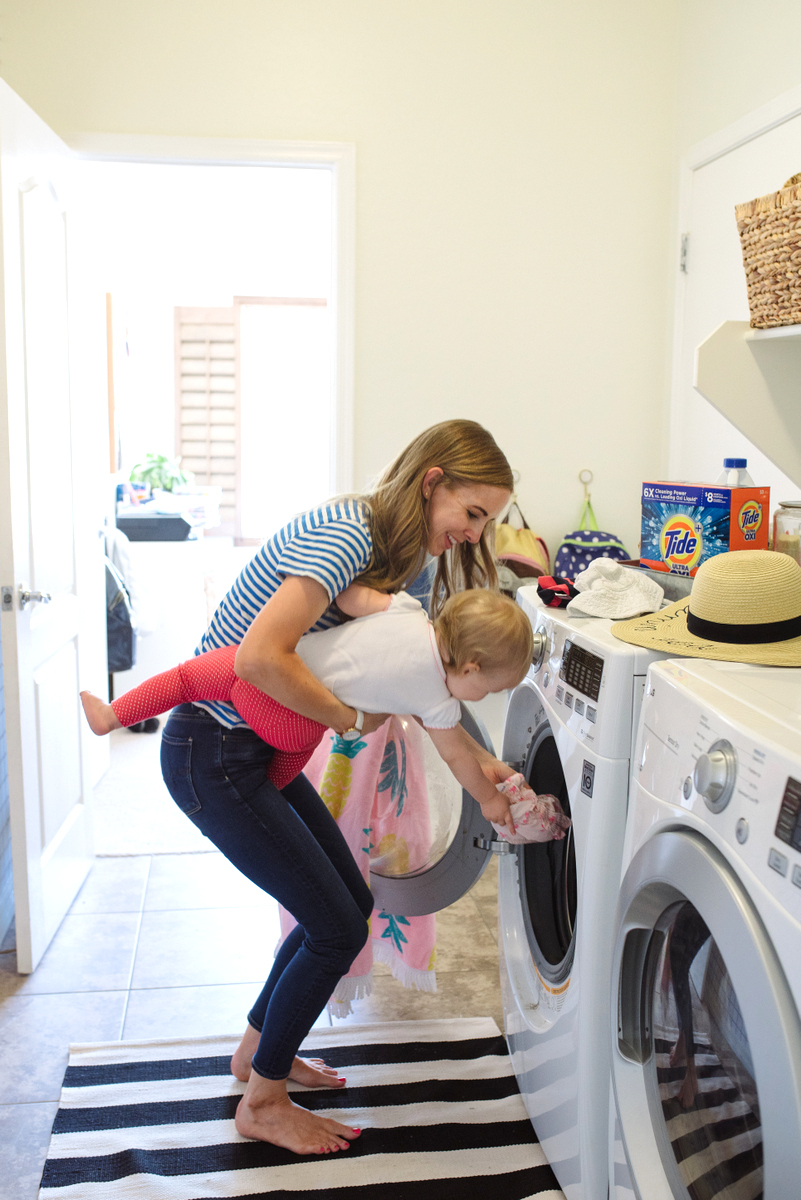 Aside from swimming all the time, here are twenty of our other favorite summer activities that require no real prep beforehand and cost next to nothing.

20 Easy and Fun Summer Activities
Work on a jigsaw puzzle. We are big puzzle fans in this house and we usually have one going on our dining room table at any given time. It's perfect for working on while listening to an audiobook or a podcast and it's a fun family project.
Make mosaic art. Basically anything that involves glue is a win for my girls. Just cut out squares or triangles from construction paper and then glue them on to a piece of plain paper.
Have a game hour. We are a big game playing family and playing some card games or board games together is one of the easiest, most fun summer activities for our family.
Make homemade popsicles. I bought some cheap Popsicle molds several years ago and my girls LOVE making their own popsicles. If they're doing it without me, they'll do instant pudding or use yogurt and layer it with fruit or sprinkles (or both!).
Print coloring sheets off the computer and color together. Almost every day, my girls request that I print off princess or animal pictures (and sometimes animal princess pictures) and they color them. I don't know why this is so much more exciting than coloring from a coloring book, but it 100% is for them.
Have a dance party. We turn on Alexa and the girls are happy campers, dancing their little hearts out. If Bart and I join the fun, they're extra delighted.
Watch a YouTube drawing video. My sister introduced my girls to this a few months ago and they LOVE spending 20 minutes learning to draw something new.
Make a leaf rubbing. Our neighborhood has a million trees, so it's fun for the girls to collect a variety of leaves and then put them under a piece of paper and rub the paper with crayons to make an imprint. Plus, it's a nice activity to use up those crayon bits that aren't that fun to color with anymore.
Make bracelets. Whether you do braided friendship bracelets or string cereal or plastic beads, this is always a popular and fun summer activity at our house.
Paint with water on the porch or driveway. An old paintbrush and a cup of water and everyone can make art that requires no clean up and no ruined clothing. Hallelujah!
Make a bird feeder. I bought a massive bag of birdseed about two years ago and we're still using it for homemade bird feeders.
Glow-in-the-dark dance party. You know those glow-stick bracelets you can buy for 20 cents each? That is summer time GOLD. We all put a few on, turn off the lights in the bathroom and dance in front of the mirror like maniacs. Even as a grown-up, it's weirdly fun.
Put on a play. My girls LOVE putting on elaborate plays, complete with costumes, original musical numbers, and even tickets and programs.
Draw with sidewalk chalk. If it's too hot on your driveway or patio, try the garage.
Do story time at home. Sometimes I do story time and sometimes I let each of the girls read (or "read") aloud their choices to the rest of us.
Make a window garden. Keeping a plant alive is such a fun summer activity. Plus, with all the summer sun, a little window garden can really thrive.
Play with play-doh. This one never gets old, does it?
Run through the sprinklers. In the spring, the sprinklers are freezing cold, but in the summer, it feels amazing and no packing up for the pool required.
Set up an art show. My girls love hanging all their art on their bedroom wall and then inviting us to wander around and admire all their art. Of course, they're happy to explain each piece to us too.
 Fly on a pretend airplane. Line up some chairs and let your kids take turns being the pilot or the flight attendants.
I'd love to hear your favorite fun summer activities for kids!
And if you use cloth diapers, whether on a daily basis or just for the pool, definitely check out Tide+Oxi. You'll be amazed at how effective it is!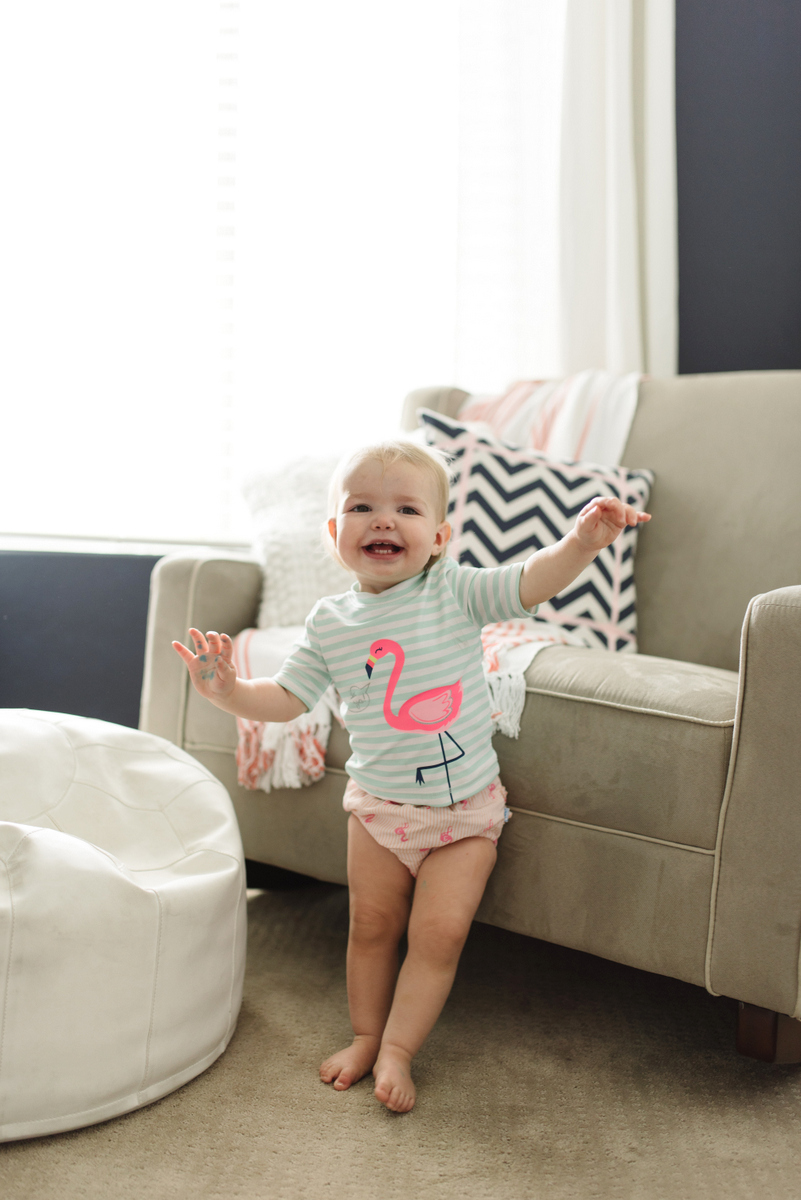 Photos by Christie Knight Photography