With June here, it really, truly feels like summer.
Our usual summer bucket list is full of swimming and weekend trips, but I think this summer we'll be spending most of our time at home (which, sadly, does not have a pool. . .).
Here are some of our summer plans for the next three months: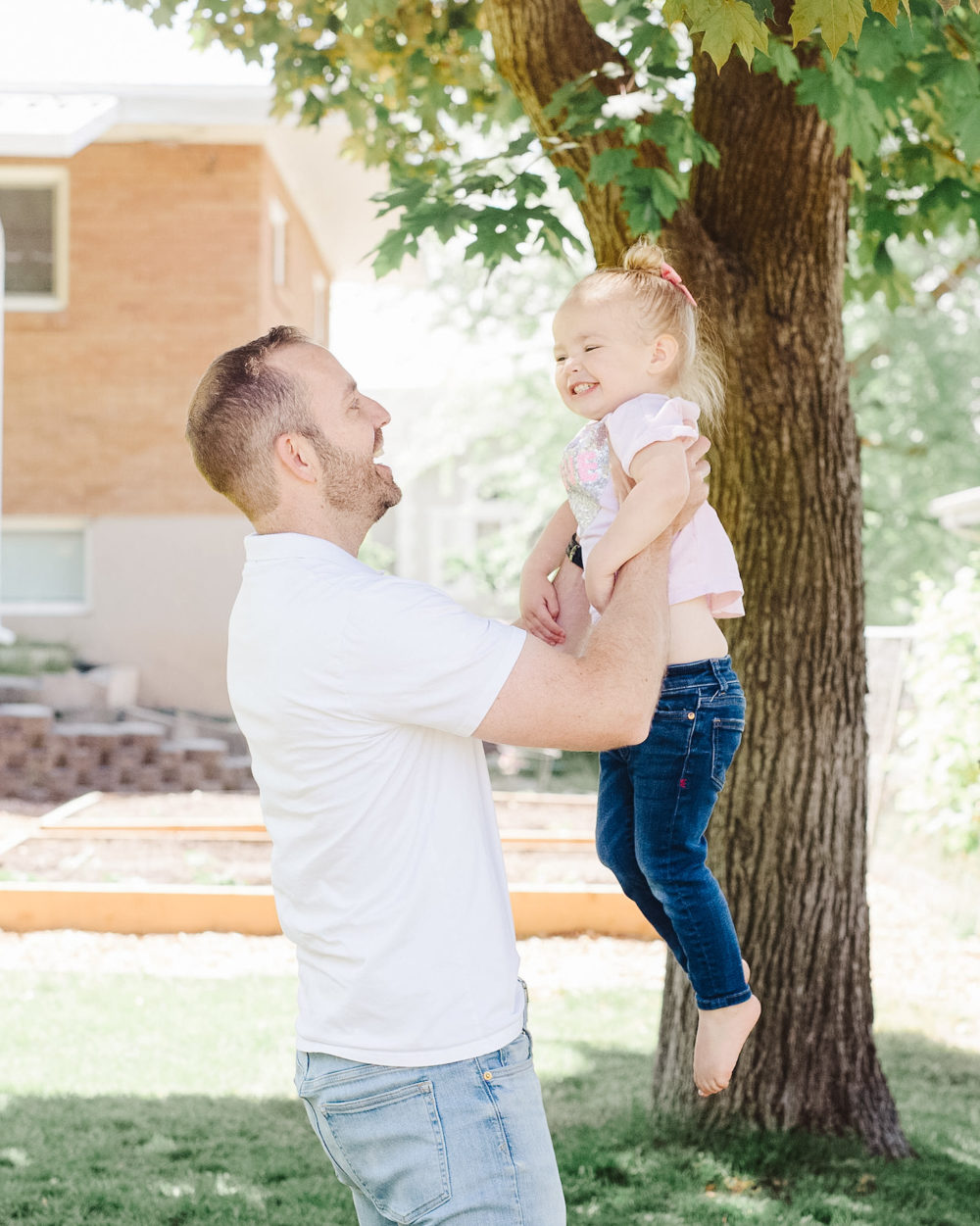 8 Things on Our Summer Bucket List
Run a 5K. Last year I ran the 4th of July 5k at the last minute and was so proud of myself. I don't know if there will be an official one this year, thanks to COVID, but I'm still going to do one on my own. I usually run less than 2 miles a day, so a 5k is definitely noteworthy for me.
Two Camping Trips. This was on my summer bucket list last year and we made it happen. Now our girls are begging to go again and since we're sticking close to home this summer, it's the perfect little overnight adventure.
Read the Beehive Book Award Nominees. I've always had a soft spot in my heart for state book lists but I hadn't even looked at the Beehive Book Award until this year. I'm excited to work my way through the list over the summer (probably won't get to all of them, but at least all the picture books and poetry, plus a few YA and middle grade titles).
Grancie Camp. Every summer my parents invite the two oldest grandkids to come stay with them for several days and they swim and adventure and do crafts and watch movies and basically have the best time of their life (I wrote a whole post about it here). This year, the next two oldest grandchildren are invited for their OWN Grancie Camp (so there will be two different weeks of it) and Ani is beside herself with excitement.
Participate in the Global Children's Book Club. I'm really looking forward to doing this with my girls – Preethi has put a ton of work into developing the booklist and my girls are going to be thrilled about the printable passport.
Go on 8 bike rides. We just bought bikes for the grown-ups in the family plus a bike trailer for the littler girls, and we've been going riding a few times a week. Last weekend, we did a six mile loop up the canyon and it was so fun (even in the rain!) and I want to make sure we get out on longer bike rides like this as often as we can during the summer.
Make three new kinds of ice cream. You know I love my ice cream maker and I definitely want to keep working my way through my Jeni's Splendid Ice Cream book.
Work less. This is my number one goal for the summer. It's been a super busy spring for me with everyone home so much, and now that the Summer Reading Guide, the 100 Picture Books List and the Summer Reading Chart are launched, I want to close my computer and put away my phone and spend more time just hanging out with my girls, reading, and working on my garden.
What's on your summer bucket list?
If you liked this summer bucket list, you might like these posts too:
Photo by Heather Mildenstein