I have made a LOT of muffins in my day and so it's hard for me be really blown away by a new muffin recipe.
But then last week, I was scrambling to make dinner and I had mostly all the ingredients for this zucchini muffin recipe and when they came out of the oven and we all inhaled them at dinner.
They are SO good.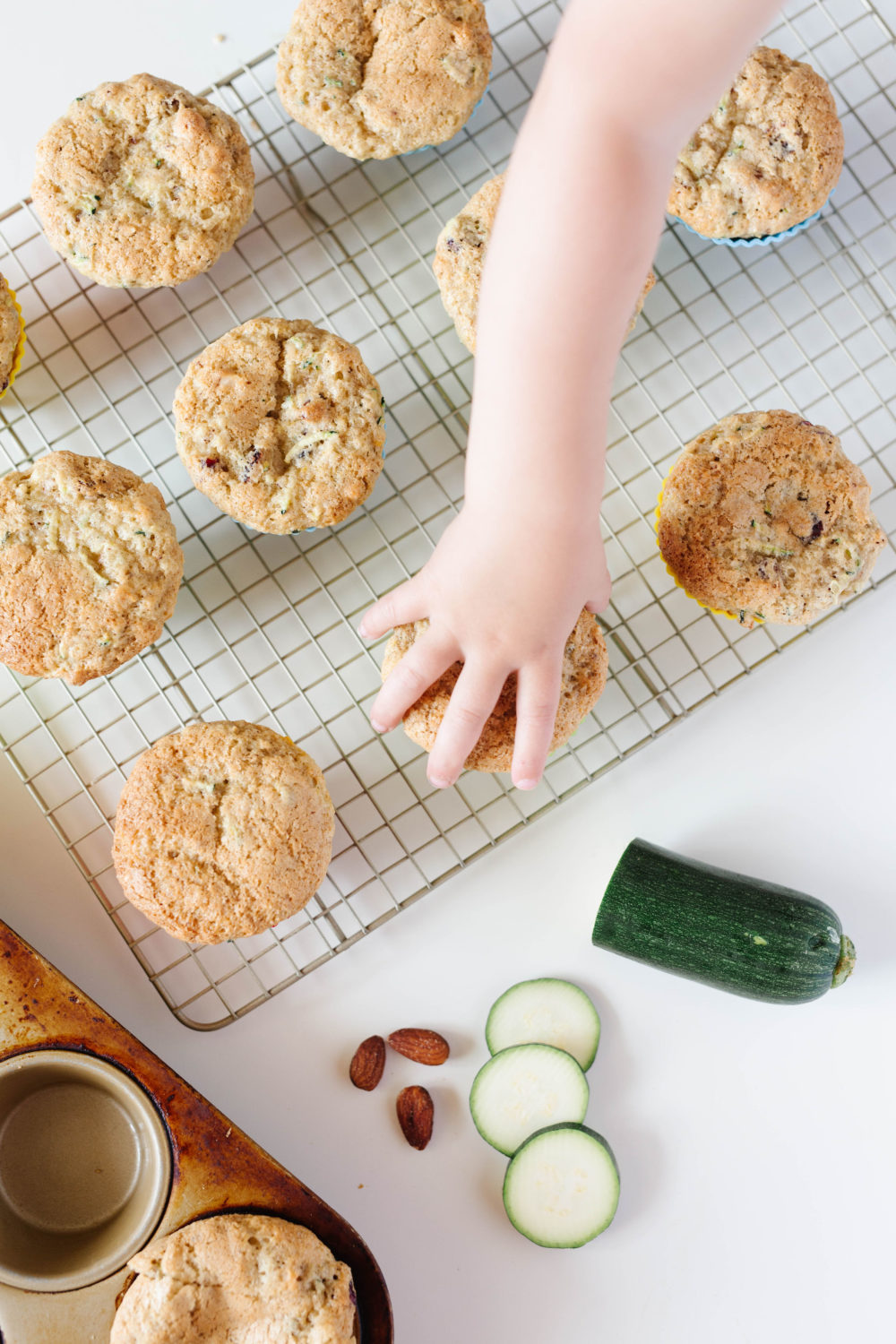 The crispy top is especially good, but the inside is also stand-out filled with dried cranberries and almonds.
I can't wait for the zucchini plants in our gardens to start going crazy this summer so I can make these zucchini muffins with our own home-grown zucchini.
They're a fantastic snack or breakfast or companion to a bowl of soup and they freeze beautifully.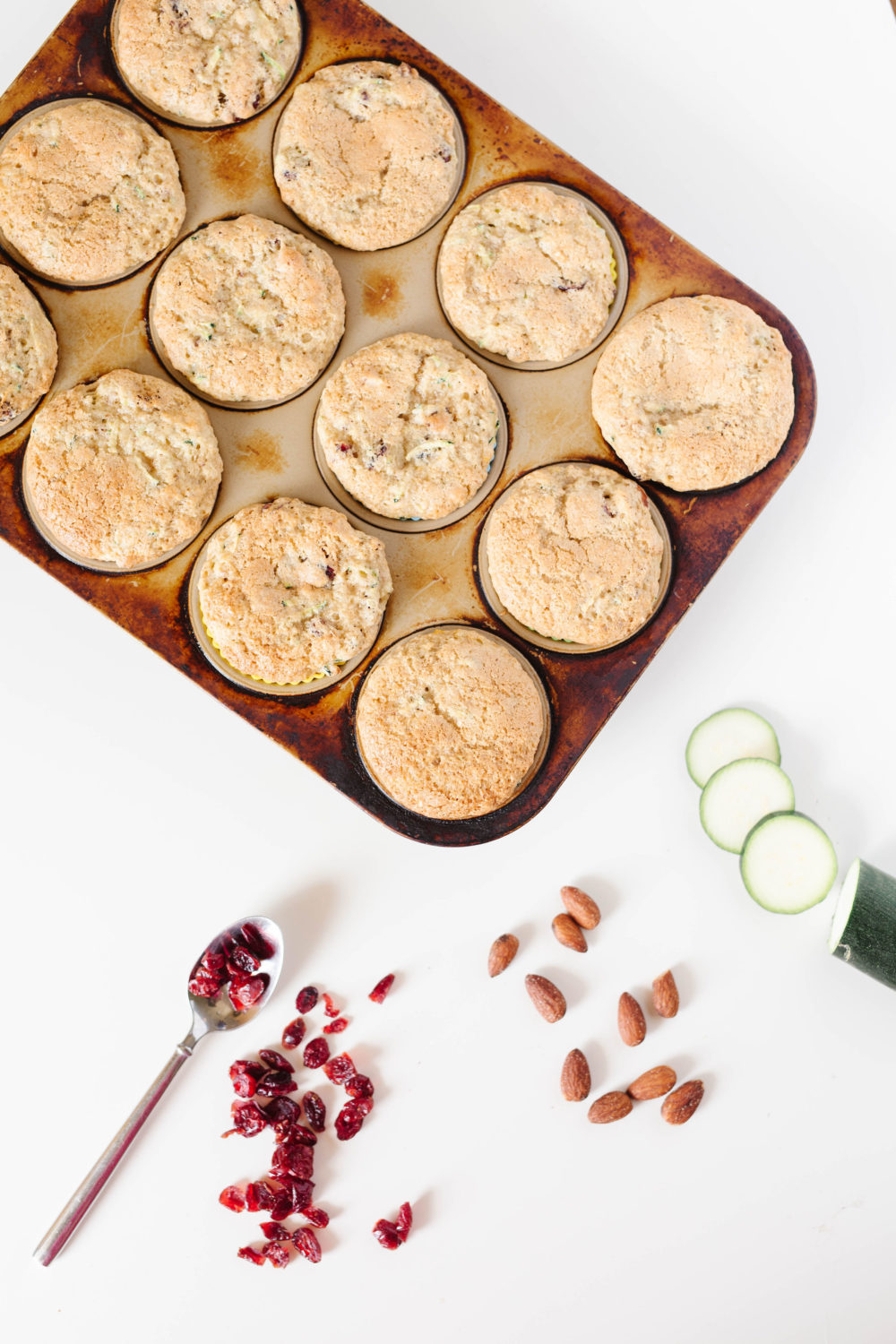 The Best Zucchini Muffins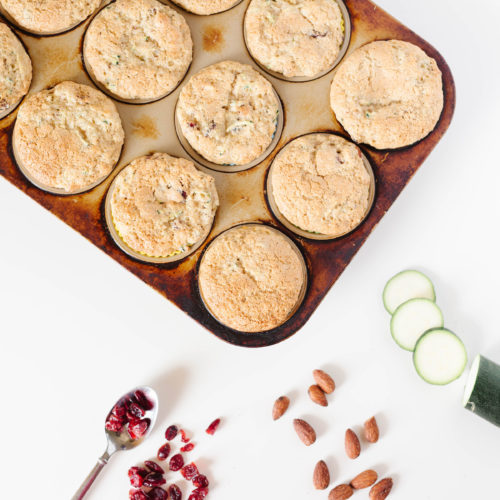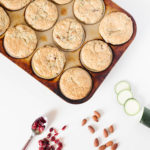 The Best Zucchini Muffins
These zucchini muffins have a crispy top and tender center studded with cranberries and almonds. Don't miss them!
Ingredients
1 1/2

cups

flour

3/4

cup

granulated sugar

2

teaspoons

baking powder

1/4

teaspoon

baking soda

1/4

teaspoon

salt

1/2

teaspoon

cinnamon

2

eggs

1/3

cup

oil

1/4

cup

peach jam or jelly

1

teaspoon

vanilla

1

small

zucchini, shredded and drained

(I used half of a large zucchini)

3/4

cup

dried cranberries

1/2

cup

chopped almonds

(I used roasted, salted almonds)
Instructions
Preheat the oven to 400 degrees. Grease or line a standard muffin tin and set aside.

Whisk together the flour, sugar, baking powder, baking soda, salt and cinnamon in a bowl.

Add the remaining ingredients and stir until just combined.

Divide the batter between the 12 muffin cups. Bake for 20 minutes or until the tops are golden brown and spring back when gently pressed.
If you liked this zucchini muffin recipe, you might like these recipes too: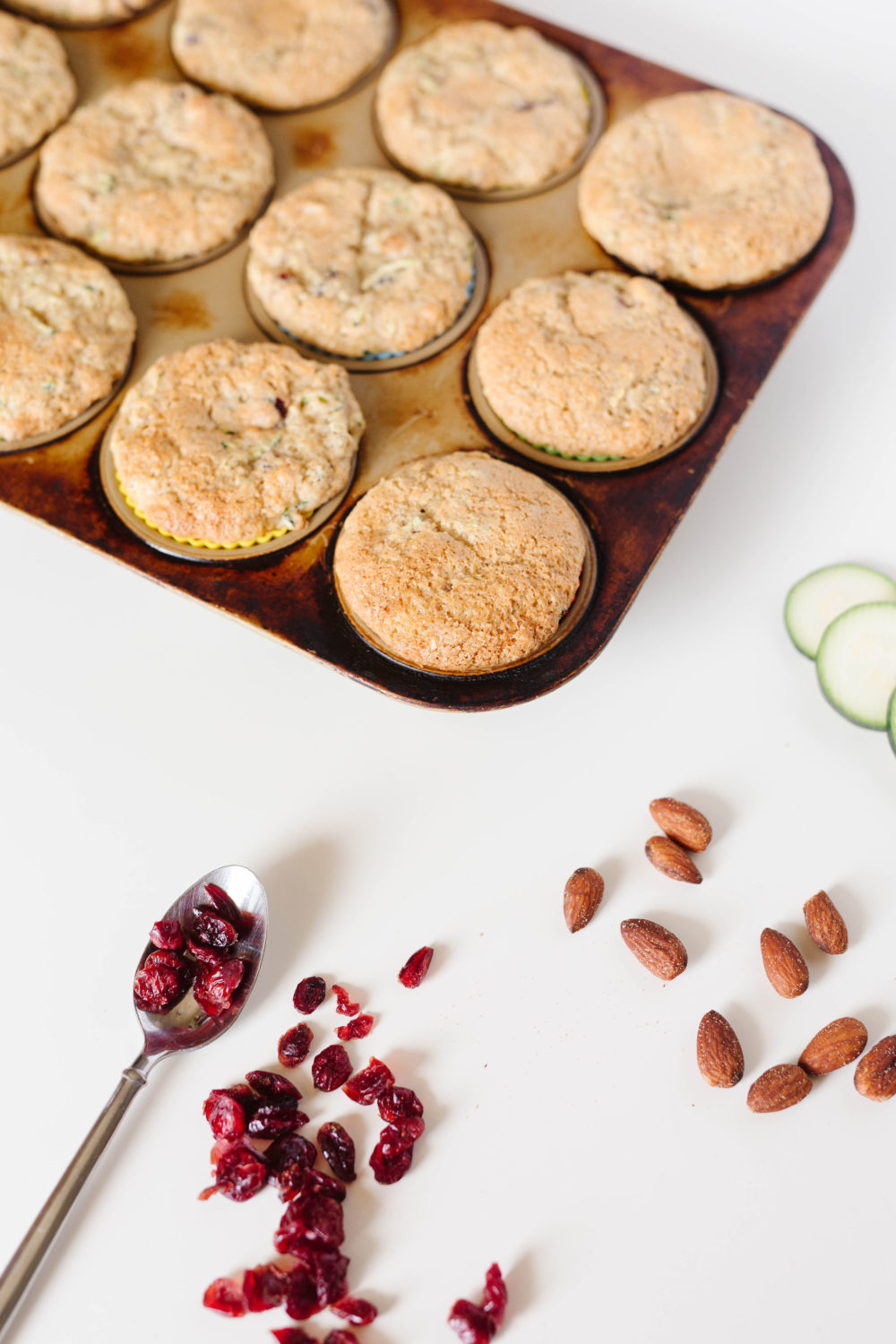 Photos by Heather Mildenstein