Looking for a copy of this book tracking log? Pop in your email below and it'll come right to your inbox!
One of the highlights of last summer was releasing the  Summer Reading Chart with Hadley Designs.
I absolutely LOVED seeing thousands of families download it and use it to make their summer reading a little extra special.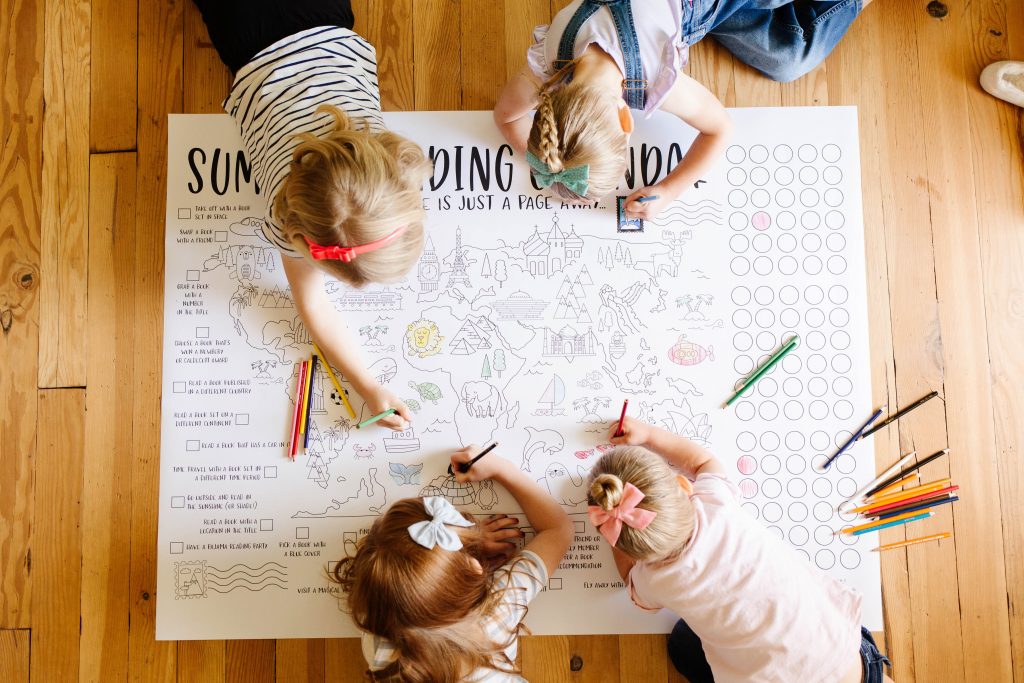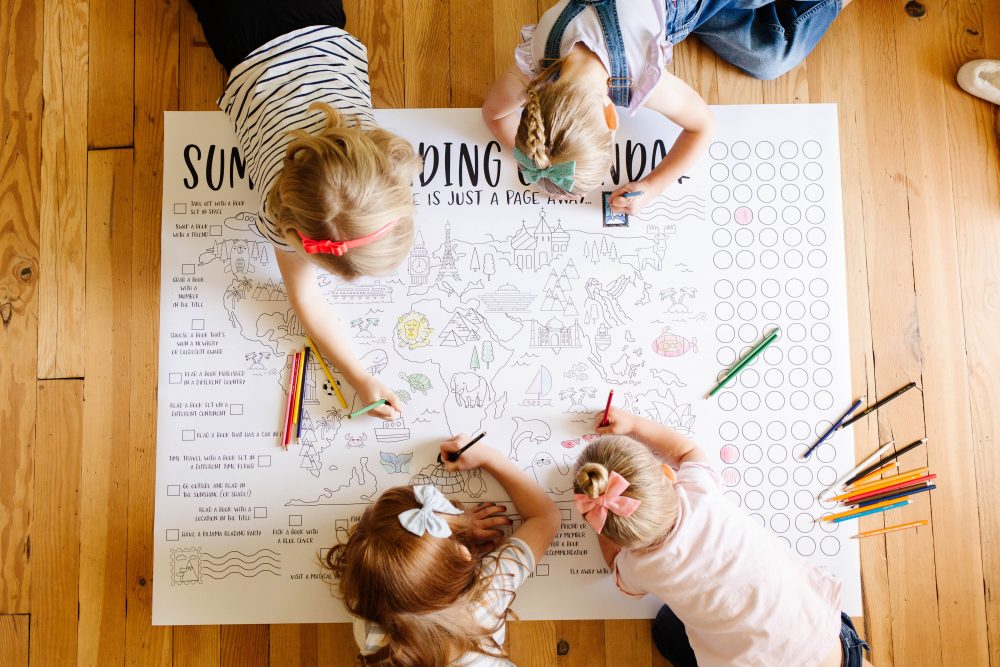 And I was EXTRA delighted to have so many people ask if we were going to do another one this year.
ARE WE EVER!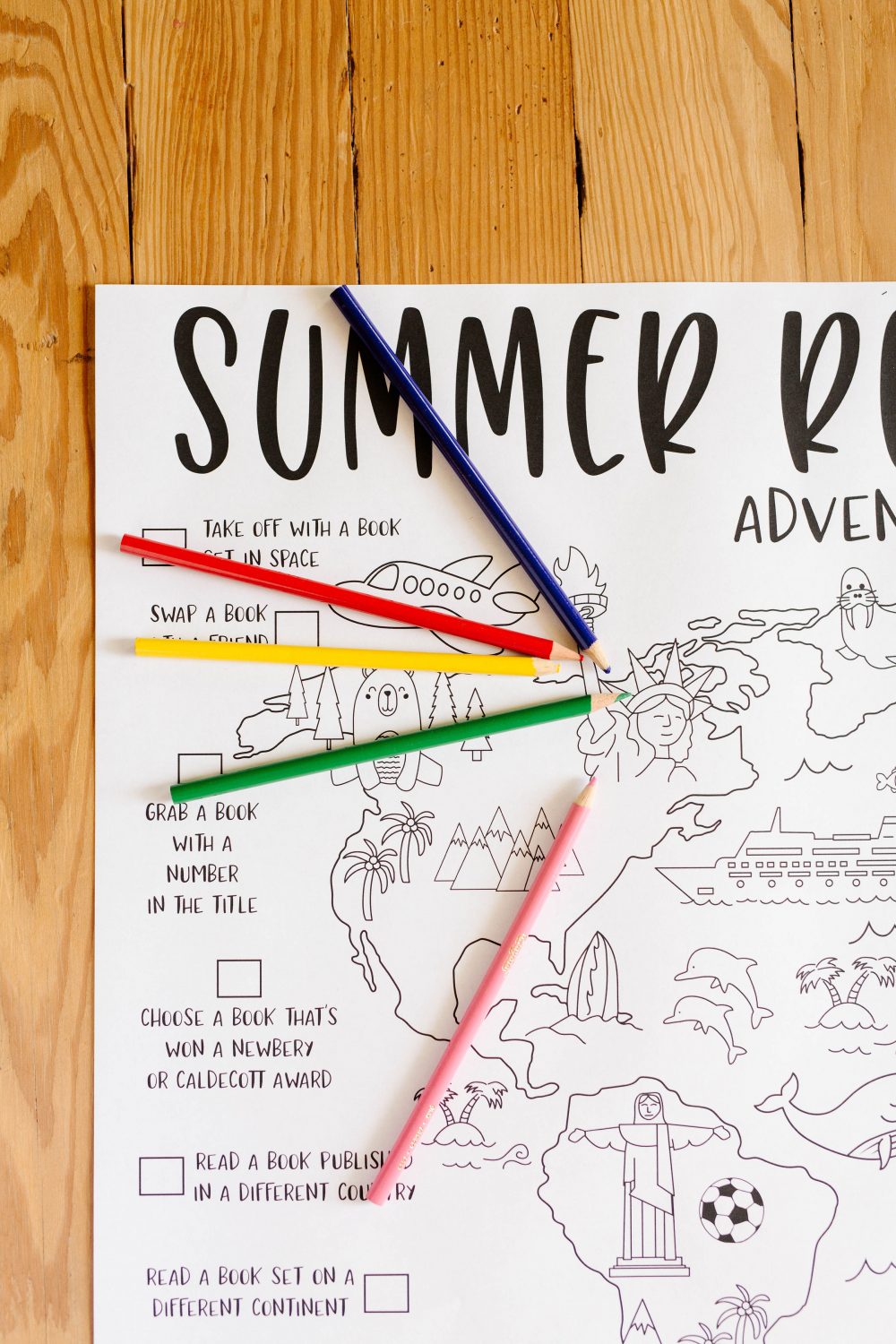 In fact, if I dare to say so, I think this year's printable reading chart is even BETTER than last year's.
It was really important to me that this year's have some of the same elements as last year, but not be just a weak update.
I wanted it to be a total showstopper.
And, to no one's surprise, Becca from Hadley Designs surpassed all my wildest dreams.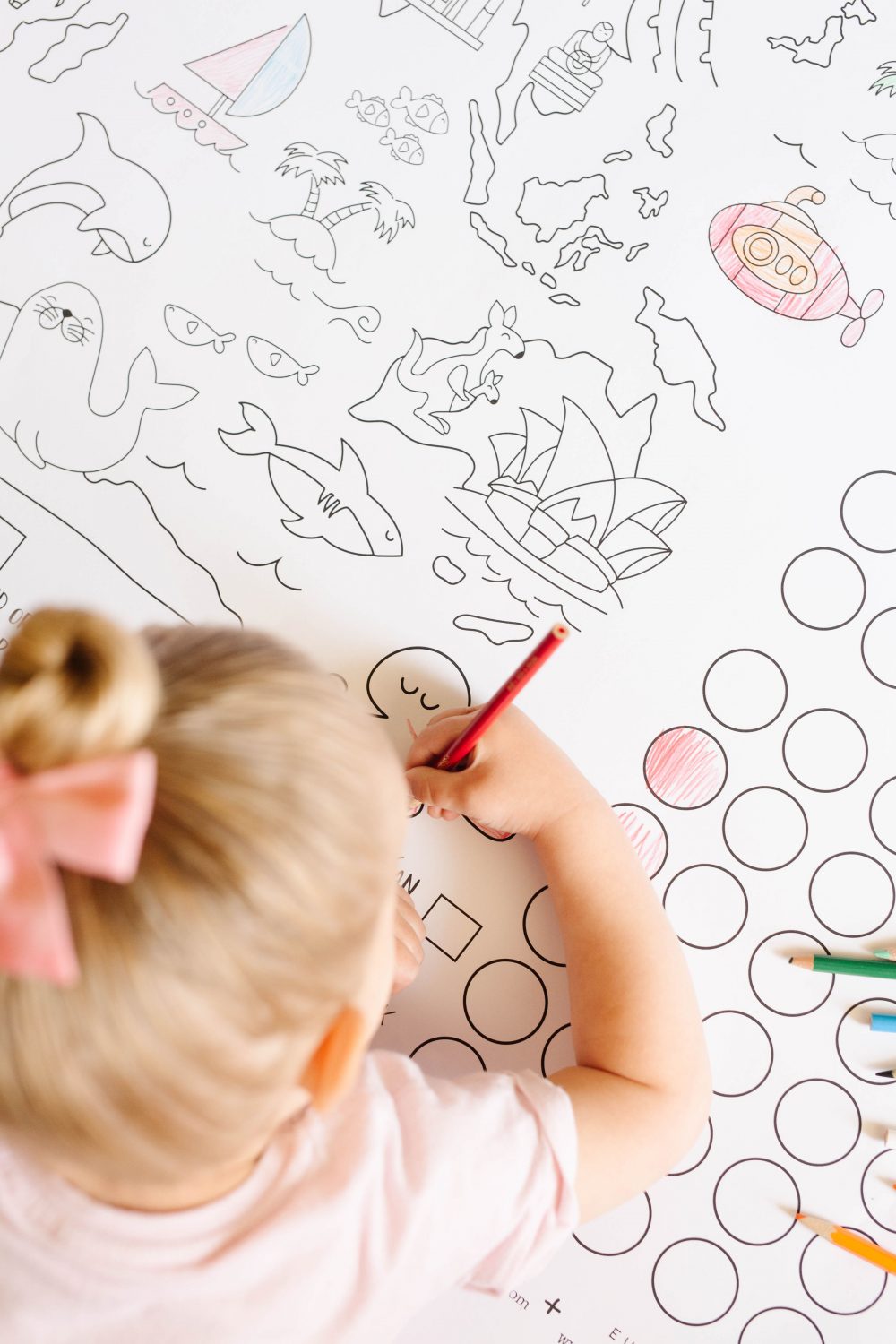 This year the Reading Chart has the same bubbles for every day of 12 weeks of summer so you can mark off every day that you read during the summer. Like last year, you can decide if that bubble represents a certain number of books per day or a certain amount of time, and you can have it for reading aloud together or a child reading independently.
You can mark off the extra bubbles if your summer isn't a full 12 weeks long, you can black out the weekends if you only want to track week days, and you can also print versions that have the bubbles divided into 2, 3, or 4 sections if you'd like to have multiple children use one chart (or you can print one for each child).
Like last year, there are 20 reading challenges to make your reading a little more fun.
And this year, it's themed!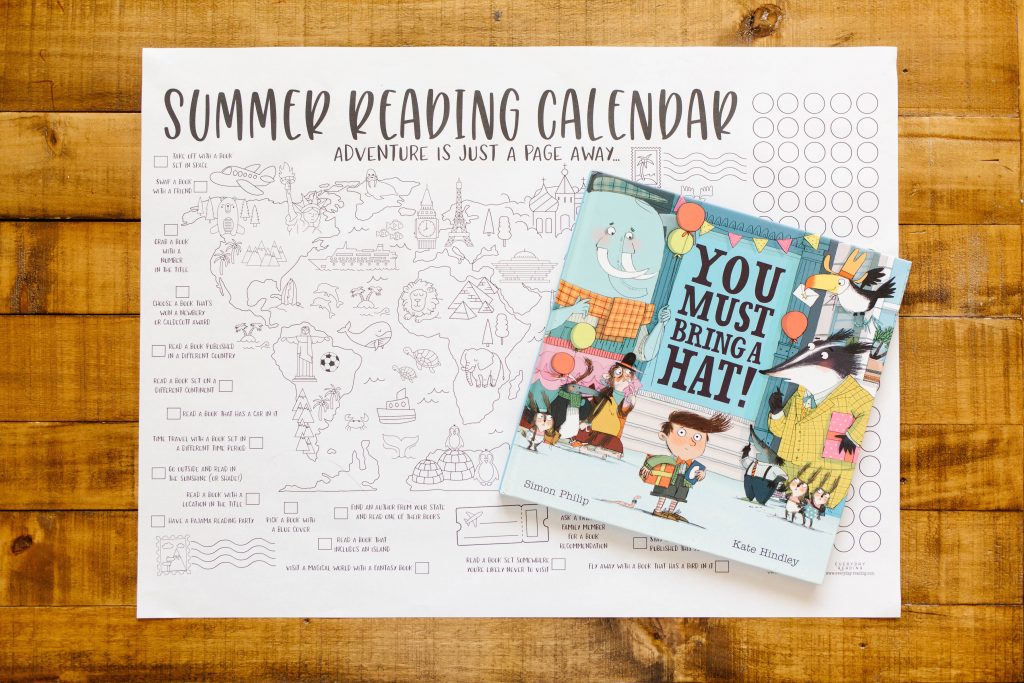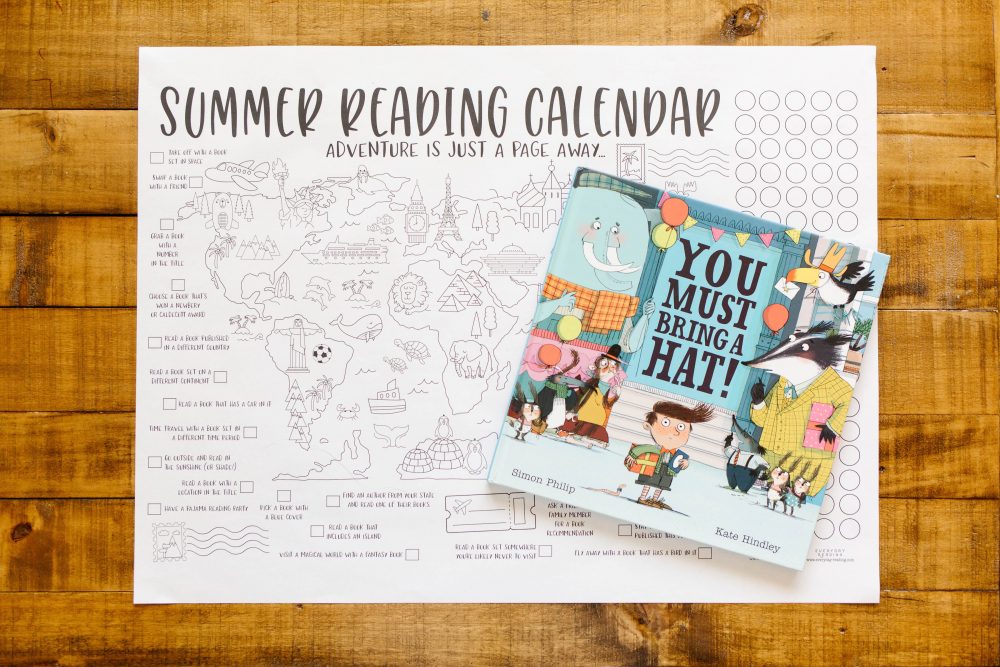 Because so many travel plans have been canceled this year and many families are staying close to home, we wanted the Reading Chart to let you explore from your couch and adventure inside a book.
Becca designed the most gorgeous map that your child can color in and the reading challenges are mostly travel themed, whether you're ready to time travel with historical fiction, blast into outer space with a non-fiction title or visit a new country with a picture book.
I am IN LOVE with it and I hope it will make your family summer reading even more fun.
And the best news? Like last year, the reading chart is completely free!
Pop in your email address below and a free copy will come right to you inbox!  Then you can print it out in whatever size you'd like (I did a 36×48 engineering print that cost me $7. All the instructions for how to print an engineering print here!).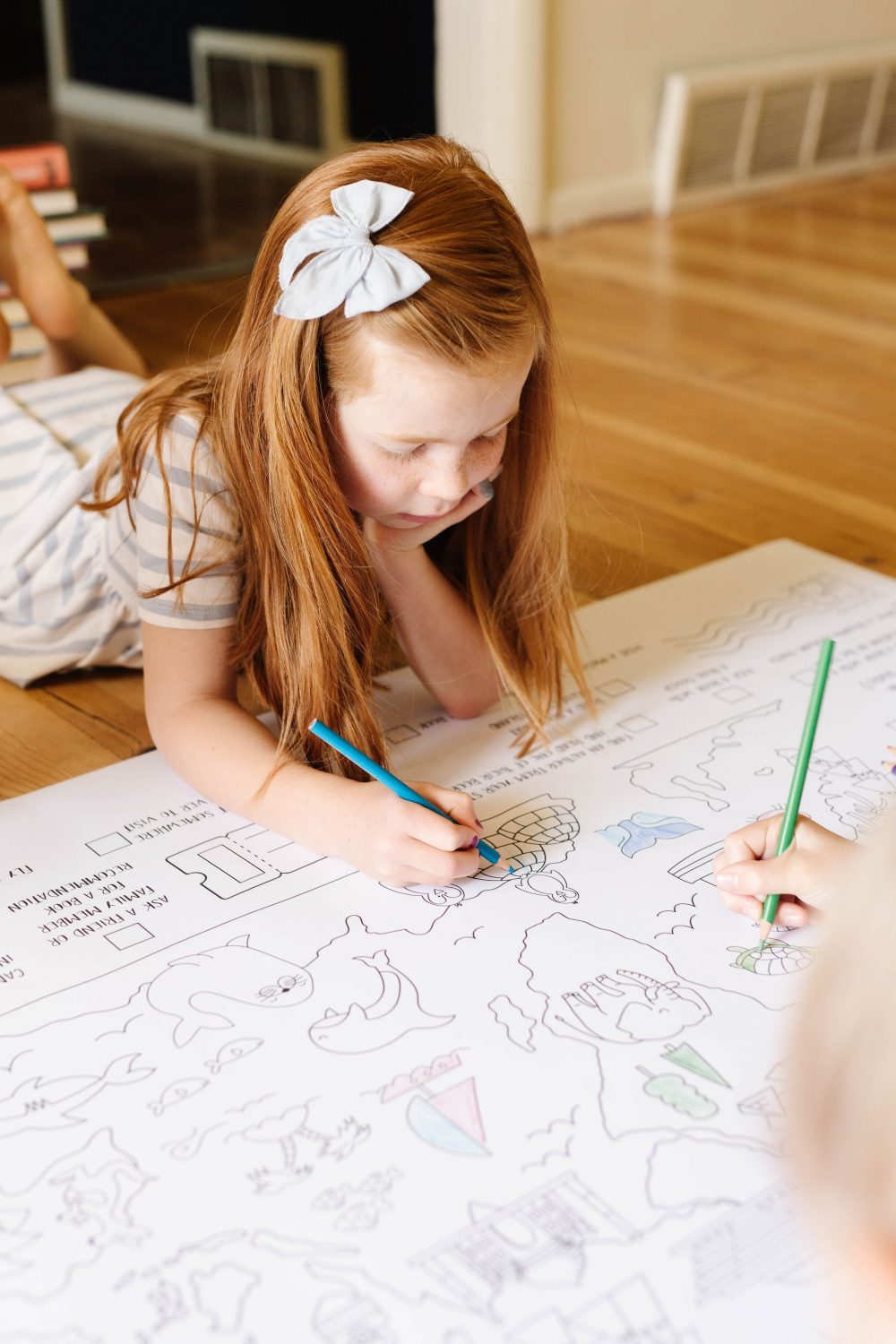 I can't wait to see your families using it this summer. I hope it makes your summer reading the best it's ever been!
And if you share it on Instagram, please tag me (@everydayreading) and Becca (@hadleydesigns) so we can see them out in the real world.
Happy summer reading!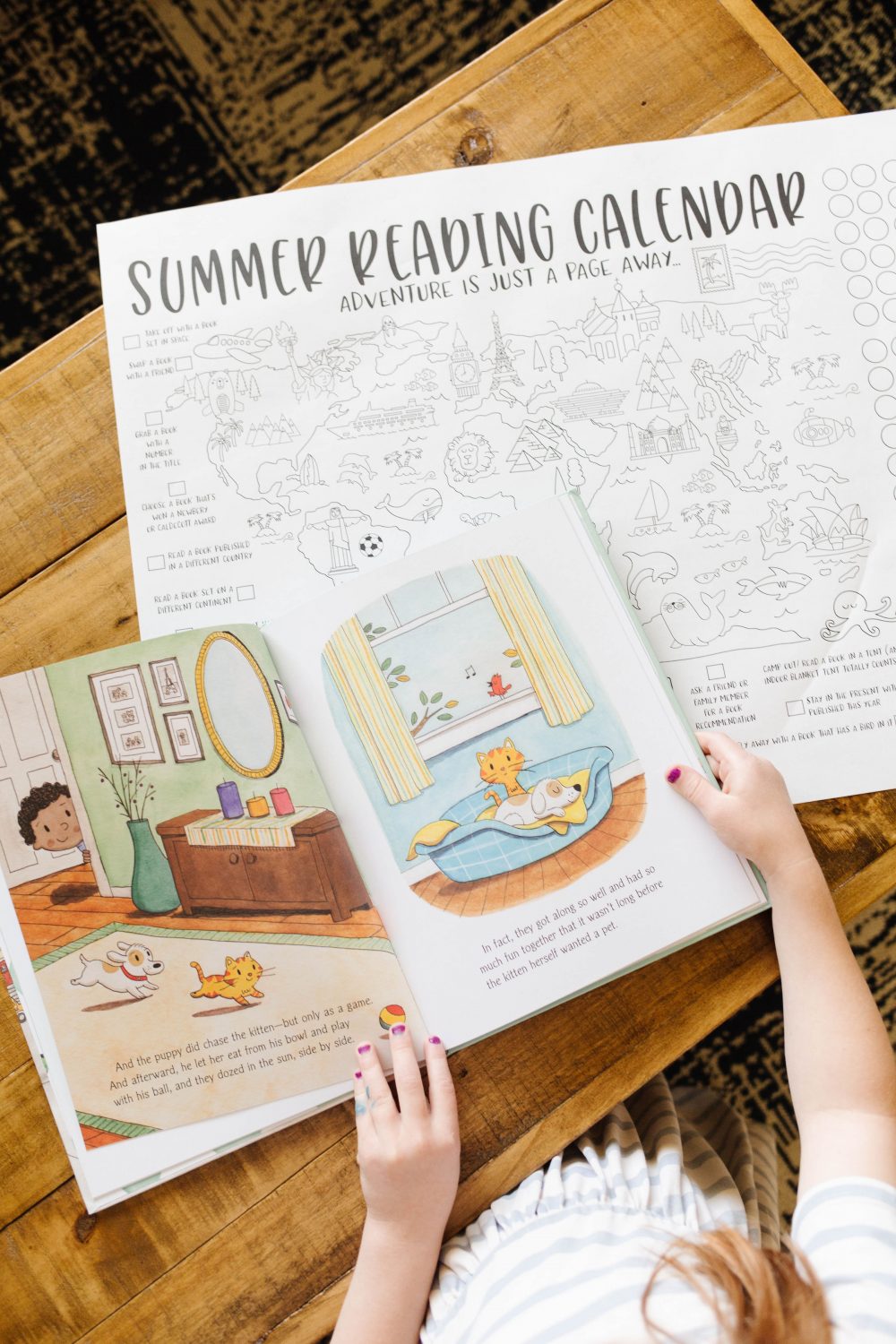 Photos by Heather Mildenstein