Looking for a copy of this book tracking log? Pop in your email below and it'll come right to your inbox!
The end of May is always a big time for Everyday Reading.
My annual list of 100 Picture Books comes out as well as my Summer Reading Guide. Both of the 2019 versions will be released this week and I cannot wait – summer reading is my FAVORITE.
This year, I wanted to make summer reading even more fun for your families, so for the first time, I'm releasing a Summer Reading Chart.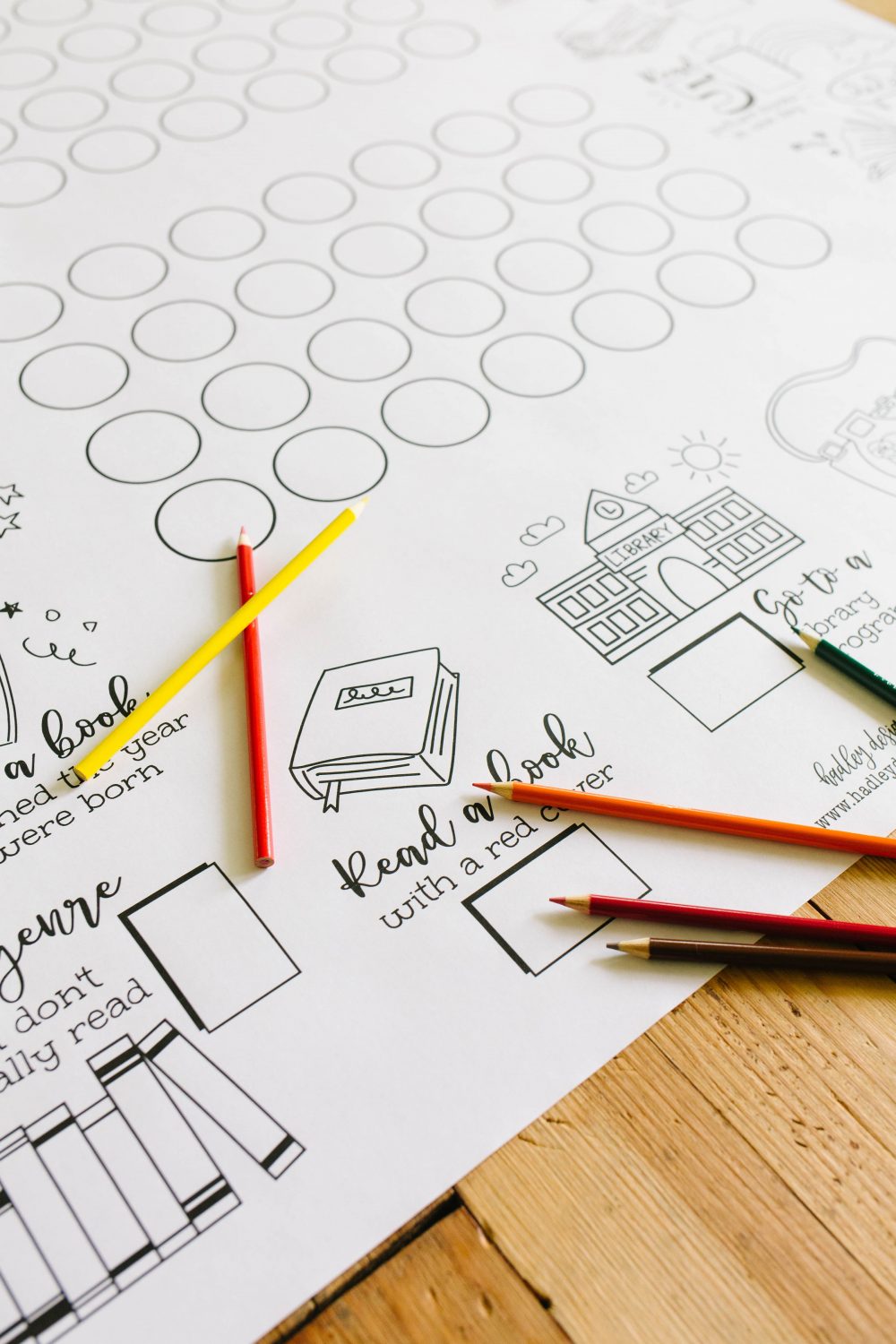 I had the idea for a Summer Reading Chart printable last year when our library did away with physical summer reading charts and went all digital.
It was MUCH less fun for my children to keep track of their summer reading online, not to mention that it was always a hassle for me to log in and out of three separate accounts.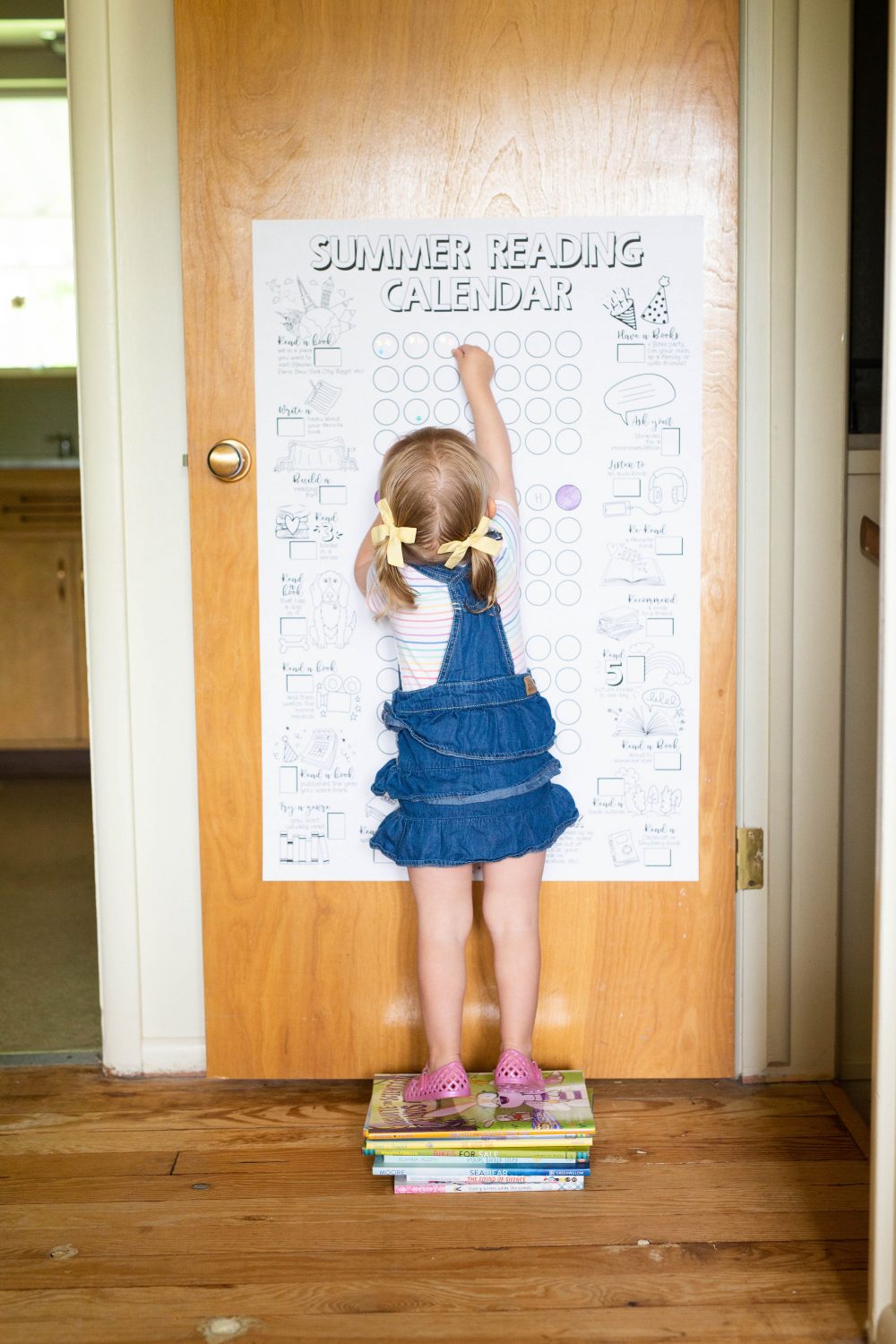 But I knew this wasn't a project I could pull off on my own (my artistic abilities? Non-existent).
Then a few months ago, I met Becca of Hadley Designs at Alt Summit and she said, "I'd love to work together on a project" and I was all "I HAVE THE PERFECT PROJECT." I probably scared her a little.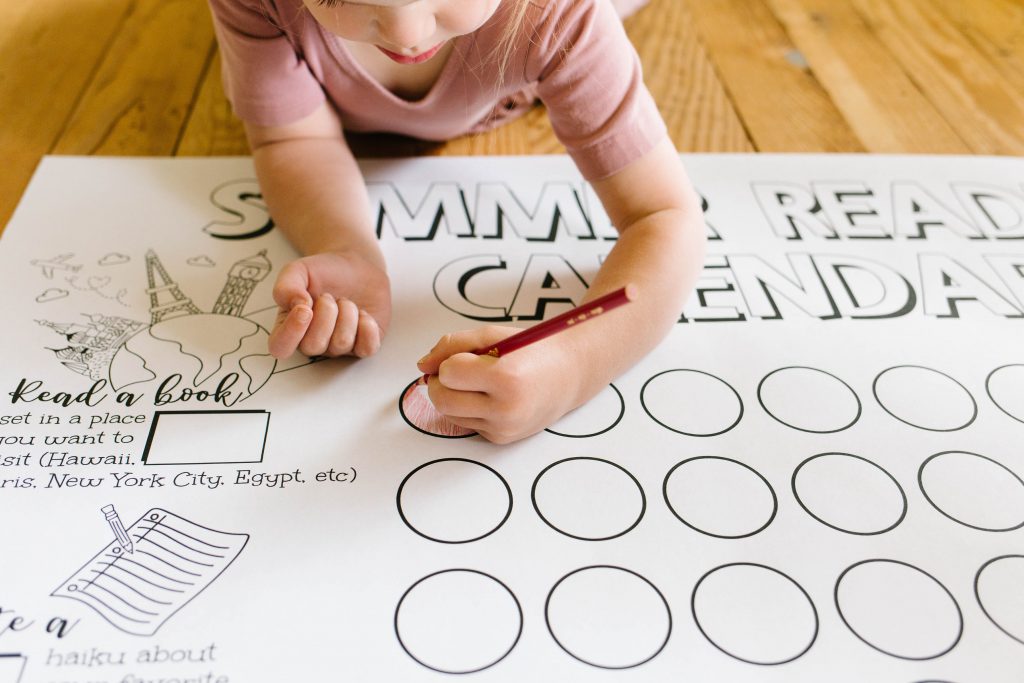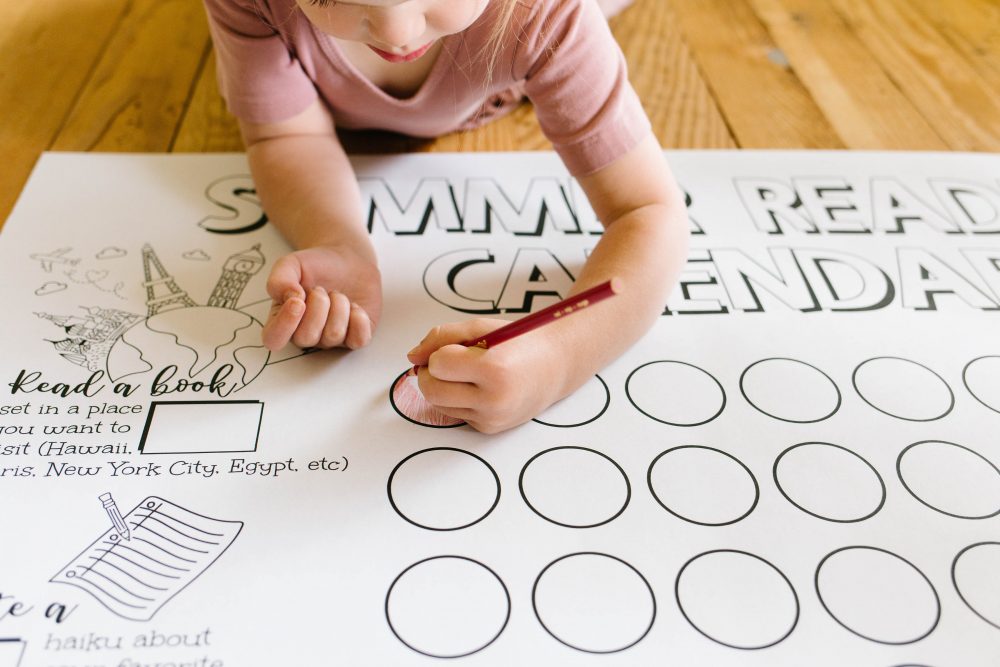 It's been so fun to see my vague vision for a summer reading chart come together with her artistic eye – it's better than anything I could have done on my own.
The Summer Reading Chart has bubbles for every day of 12 weeks of summer so you can mark off every day that you read during the summer. You can decide if that bubble represents a certain number of books per day or a certain amount of time, and you can have it for reading aloud together or a child reading independently.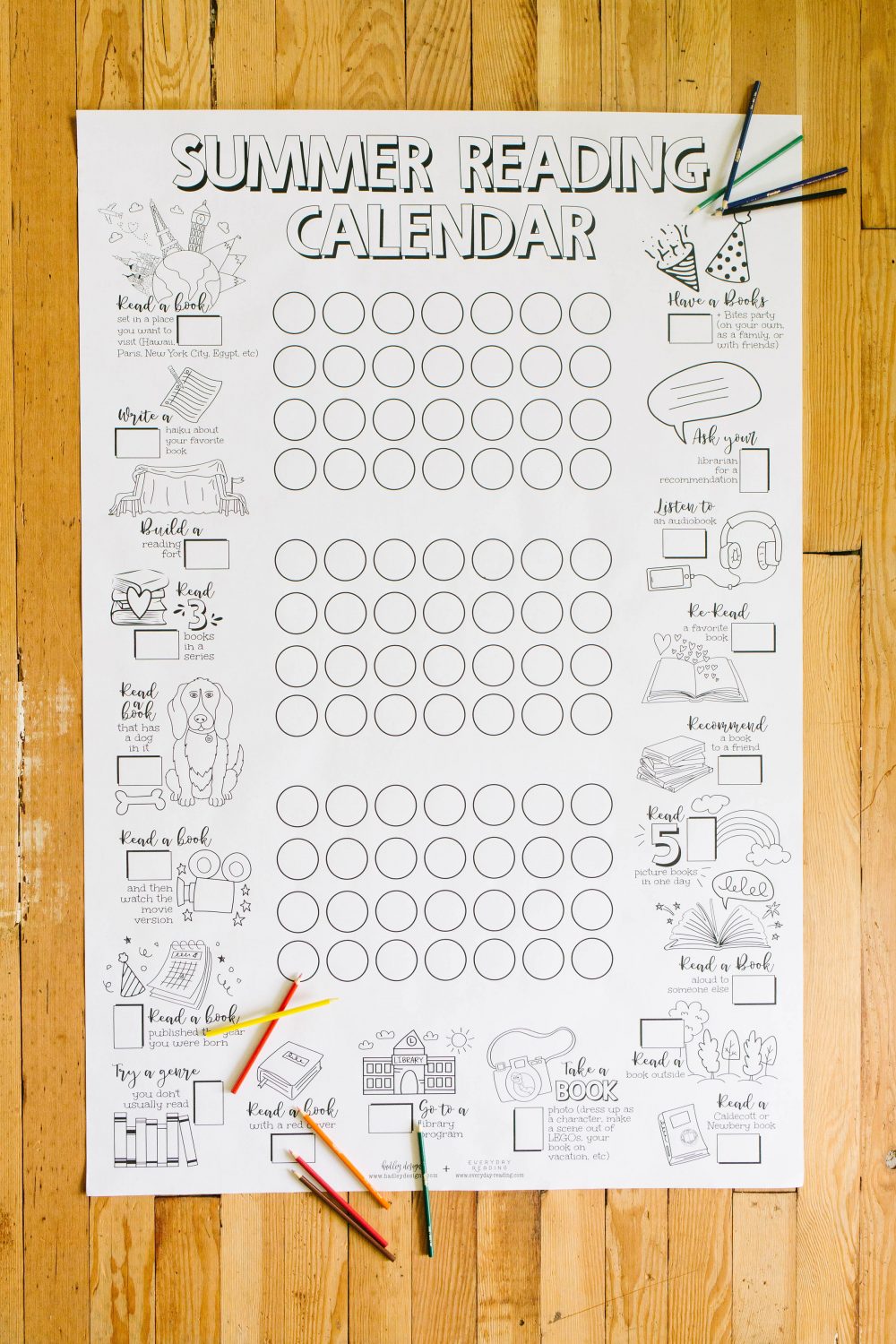 You can mark out extra bubbles if your summer isn't a full 12 weeks long, you can mark off weekends if you only want to track week days, and you can bubble out weeks you'll be on vacation.
You can also print versions that have the bubbles divided into 2, 3, or 4 sections if you'd like to have multiple children use one chart (or you can print one for each child).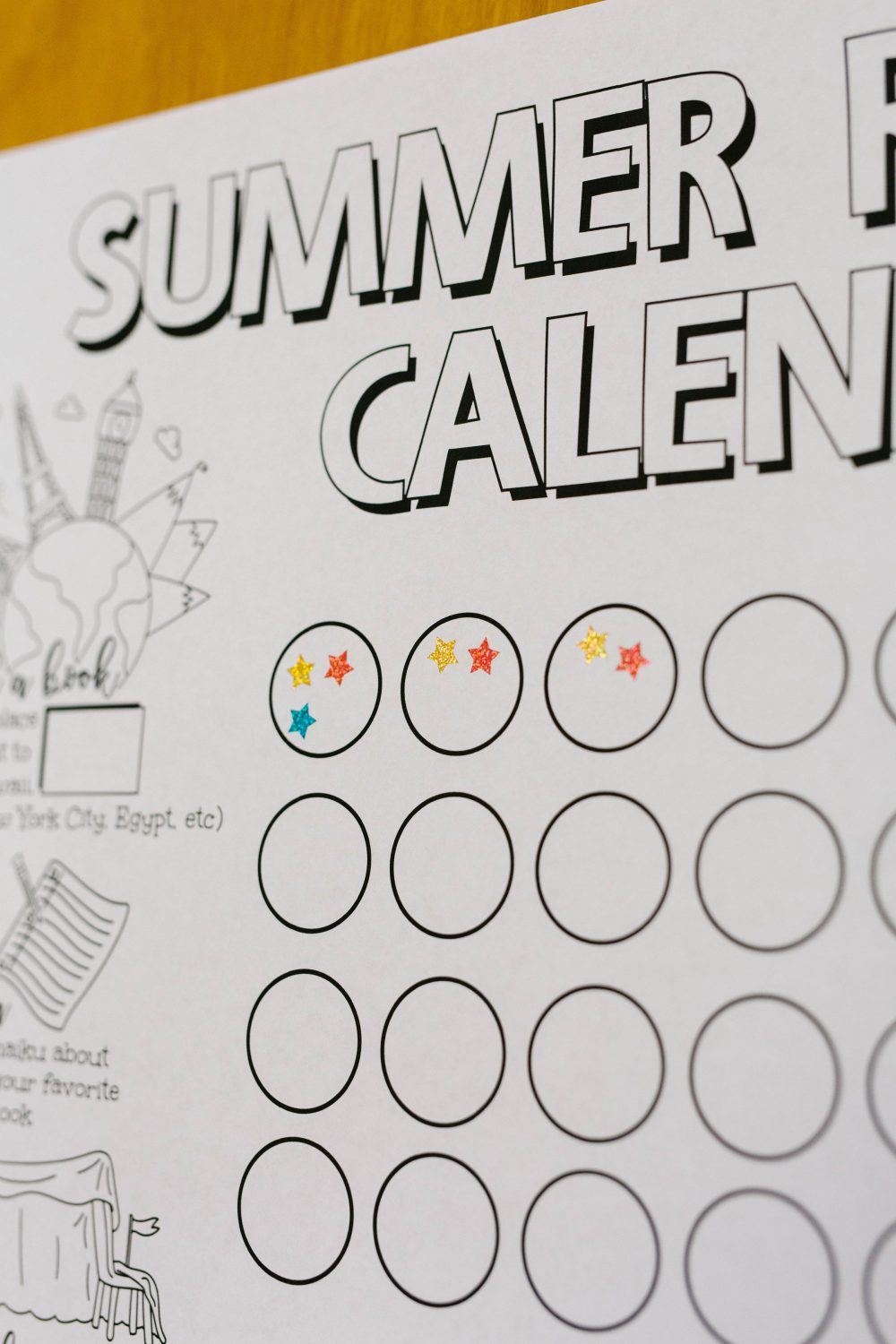 The Summer Reading Chart also has 20 reading challenges to make your summer reading a little more fun. You can go in any order you'd like and I'll be sharing ideas for them all summer long.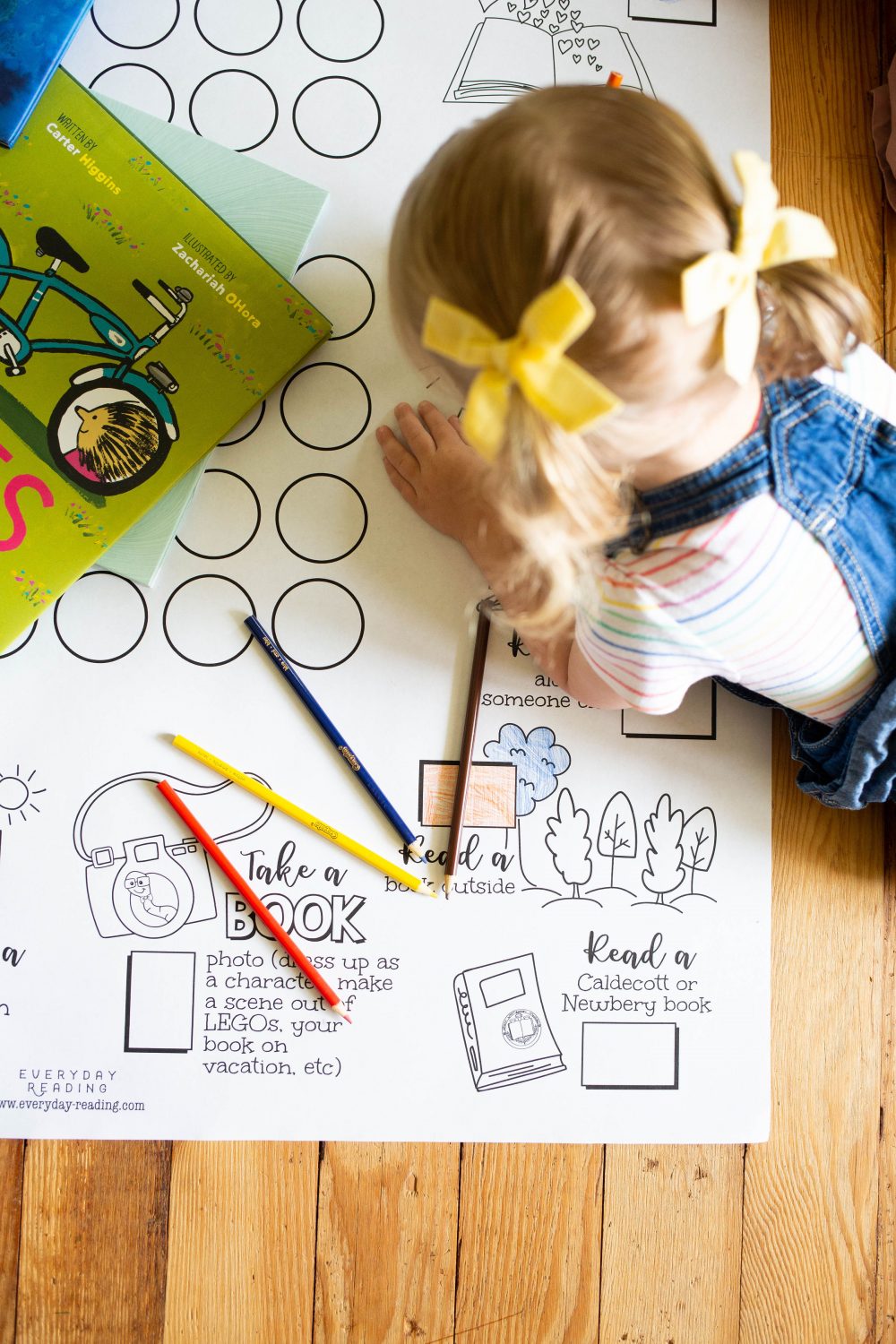 Of course, all of Becca's amazing drawings on the Summer Reading Chart are the perfect coloring project for kids, so hand over some pencils or markers or crayons and let them go to town.
And the best news is that the reading chart is completely free!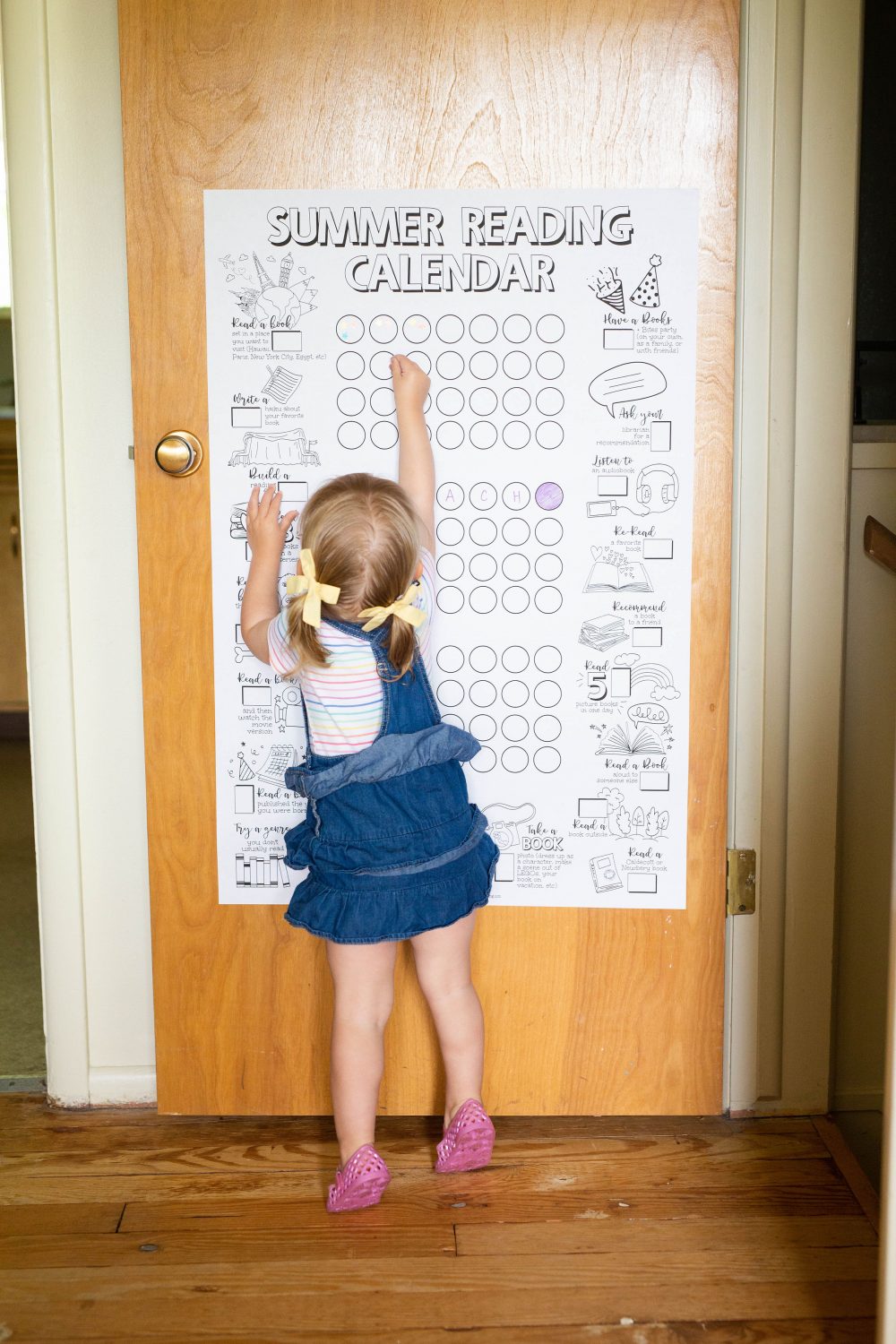 Just pop in your email address below and the Summer Reading Chart printable will come right to your inbox! Then you can print it out in whatever size you'd like (I did a 36×48 engineering print that cost me $7. All the instructions for how to print an engineering print here!).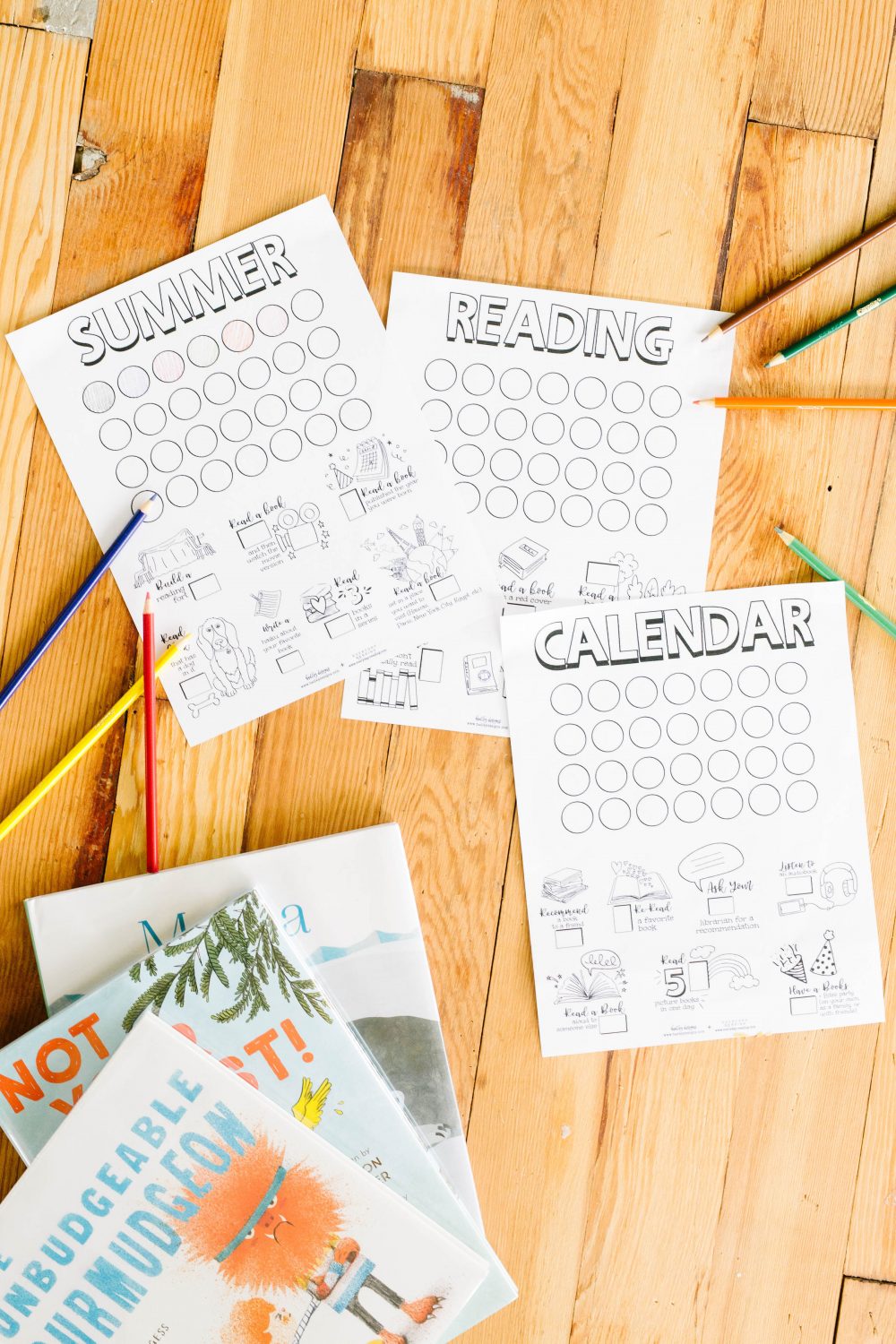 I am SO thrilled with how it turned out and I can't wait to see your families using it this summer. I hope it makes your summer reading the best it's ever been!
And if you share it on Instagram, please tag me (@everydayreading) and Becca (@hadleydesigns) so we can see them out in the real world.
Happy summer reading!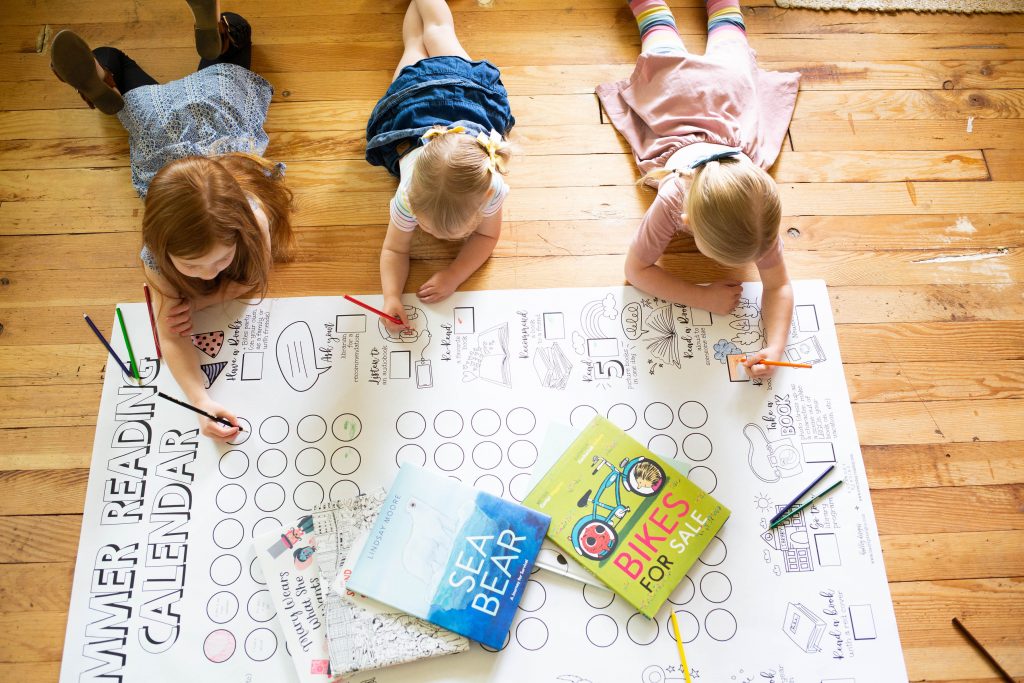 Photos by Heather Mildenstein