There is also a 2022 reading log version! If you are interested, you can find it right here!
Looking for a copy of this book tracking log? Pop in your email below and it'll come right to your inbox!
When the Summer Reading Chart was released back in May, the #1 piece of feedback was "Can we get a grown-up version?"
So for the last six months, Becca and I have been working on a reading log for grownups and I'm so happy to finally release it today in preparation for 2020 and all your January reading goals!
I sent over the world's ugliest sketch to Becca and she brought it to life with her usual magic.
When she sent me the initial draft of the reading log, I let out an audible gasp and that was just looking at a tiny version of it on my phone.
It is SPECTACULAR.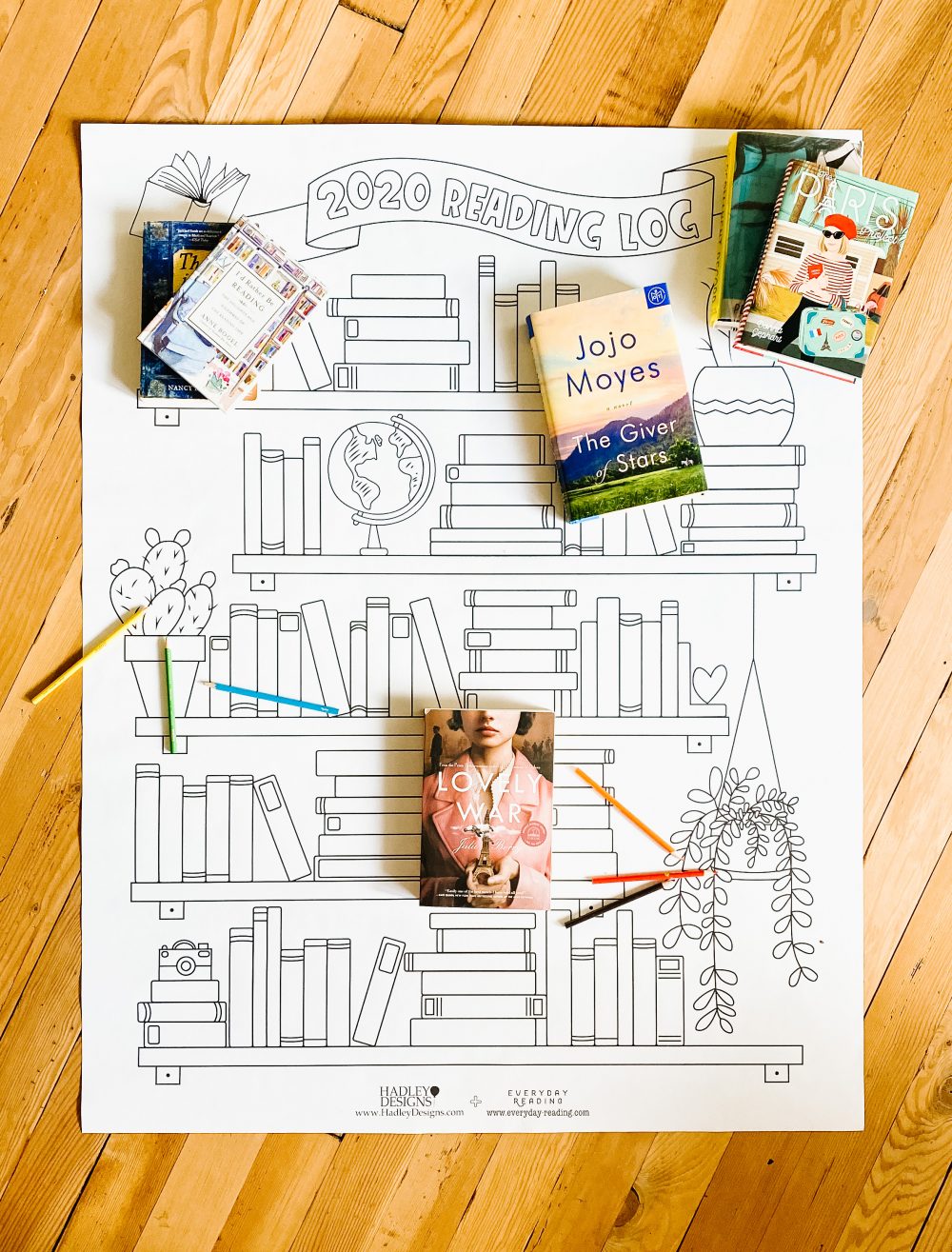 Like the Summer Reading Chart, I wanted something beautiful enough that you could hang it on your wall (especially because this is intended to last you the entire year) and I also wanted it to be easy to use.
I polled hundreds of you on Instagram about how many books you read in a year and the answers were ALL OVER THE PLACE.
We discussed it at length and in order to avoid making dozens of different versions, we opted for a single chart with spots for 100 book titles.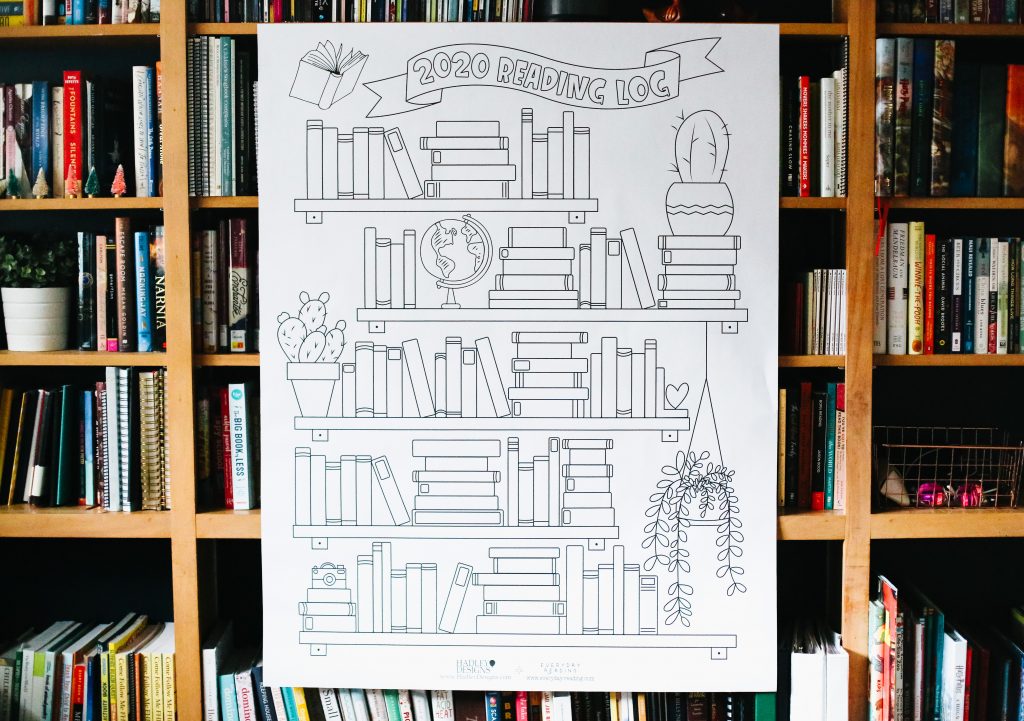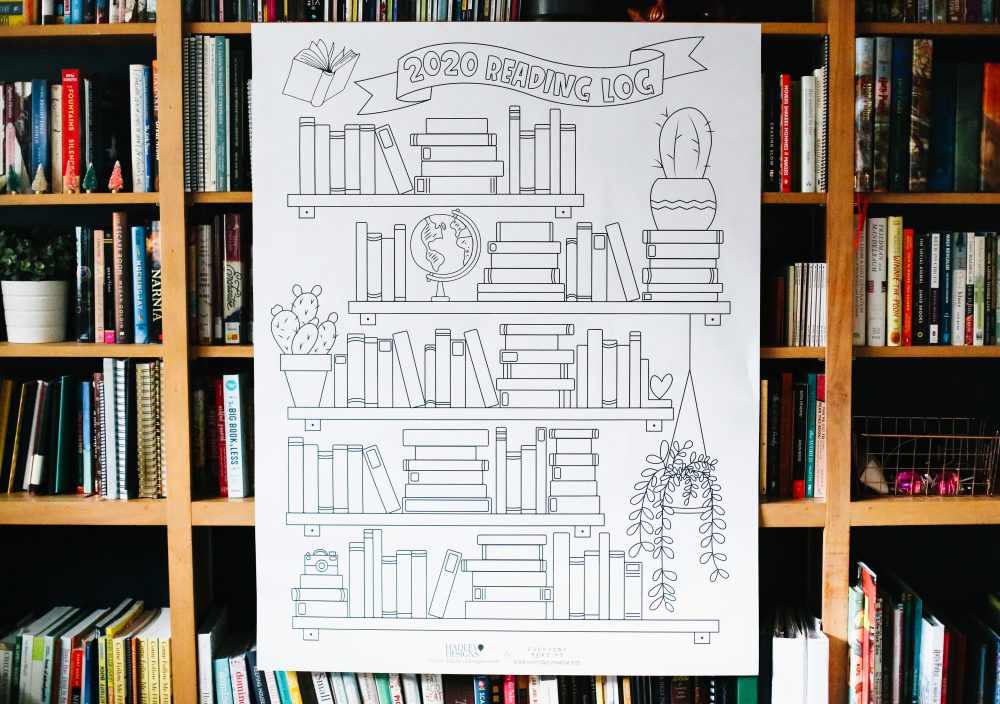 If your goal is to read 12 books in 2020, then you can color in everything except for 12 books spines.
If you're aiming for 25 or 50 or 80, you can do the same.
If you read MORE than 100, fill this one up and then print off a second one!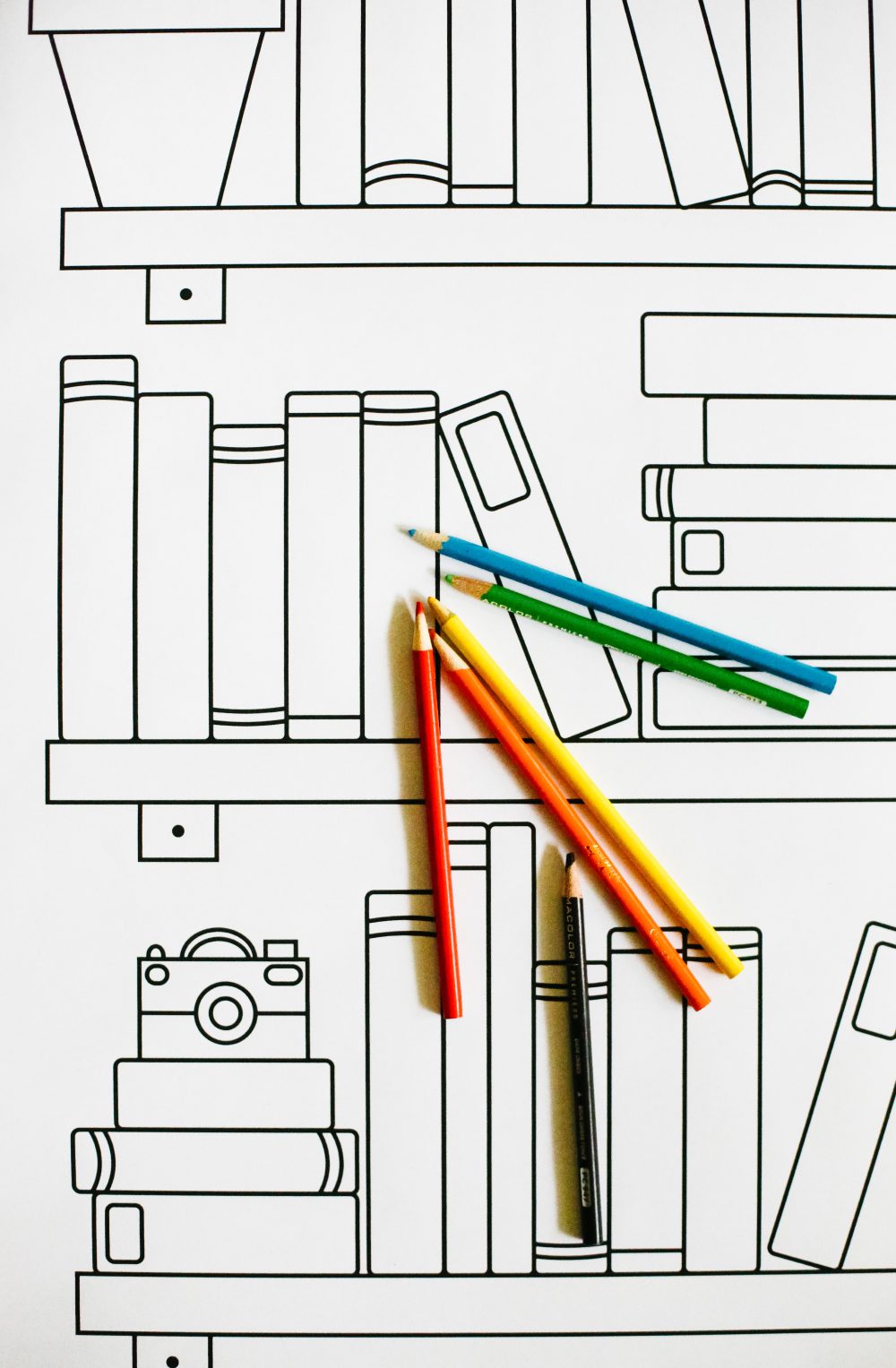 There are so many ways to use the reading log – you can print off a big version and hang it on your wall or a smaller size that fits on a bulletin board or a small version to tape or glue in the front of your planner or journal.
You can write the titles of the books you want to read this year on the spines and then color them in when you've finished them.
You could color them all in now and then write the titles in as you read them.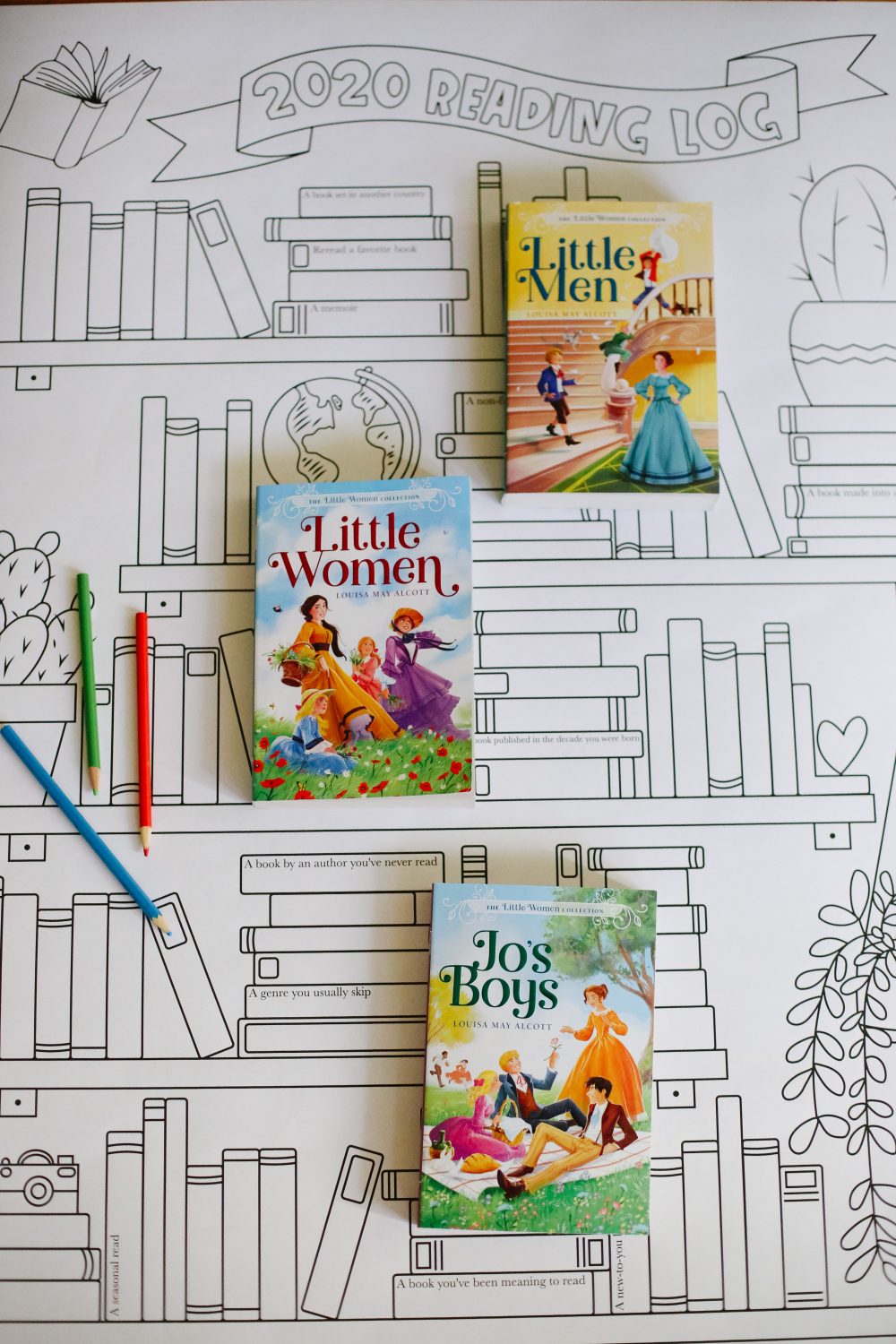 If you're trying to read books by diverse authors, you can use the reading log to track that too – when you read a book written by an author of a different race or ethnicity than yours, color the spines of those books in blue or another color so you can keep track of how you're doing.
Or use a color code to differentiate between audiobooks and paper books or grown-up books and read-alouds.
Basically the possibilities are endless.
And just because this one is aimed MORE at grownups, doesn't mean it can't act as a children's reading log as well. Print one off for all your children and let them keep track of THEIR books in 2020 too!
Even more fun? The number one request for the printable Reading Log was that there be challenges like the Summer Reading Chart had.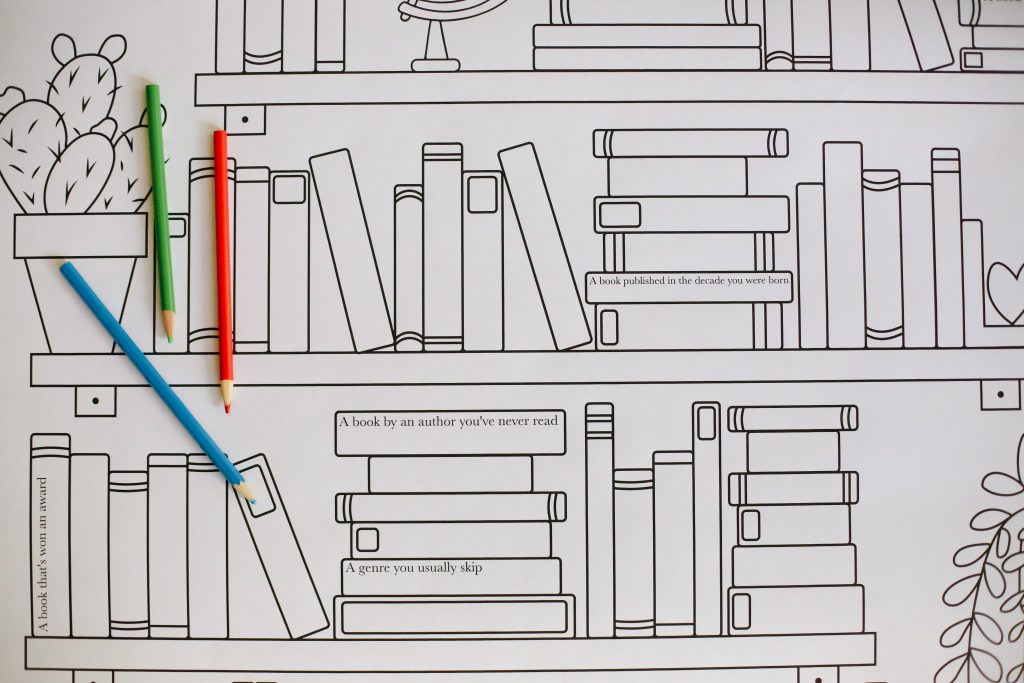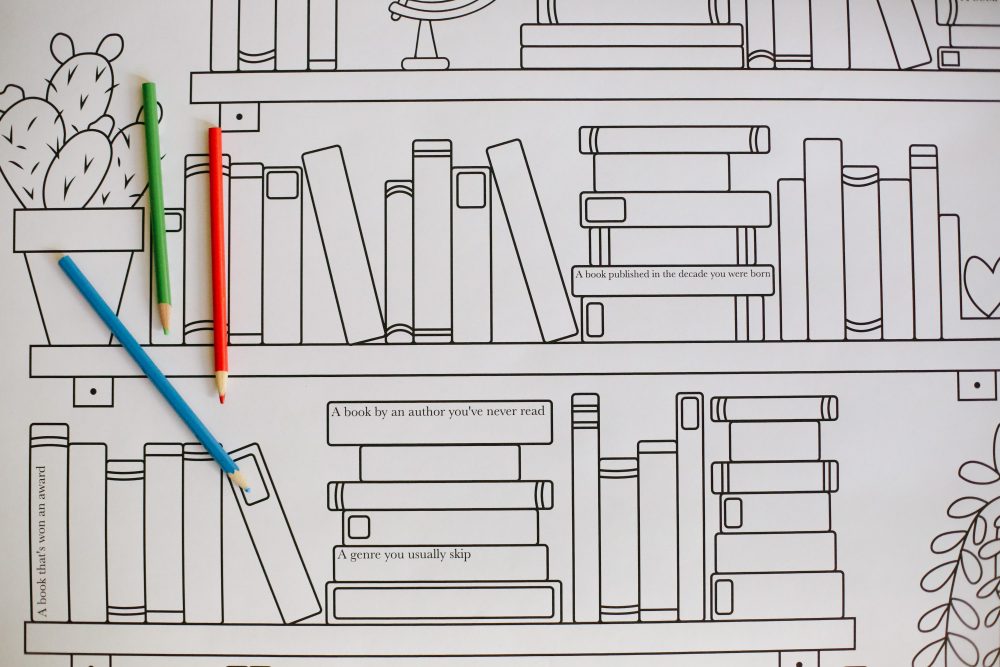 So we added 12 challenges to the spines (1 for each month) if you want a little guidance to your reading. We tried to make them categories that you could easily find books to fit (not too specific) but that might push you to read a little more widely than you might otherwise.
If you'd rather skip the challenges, we also have a version without the challenges on it too.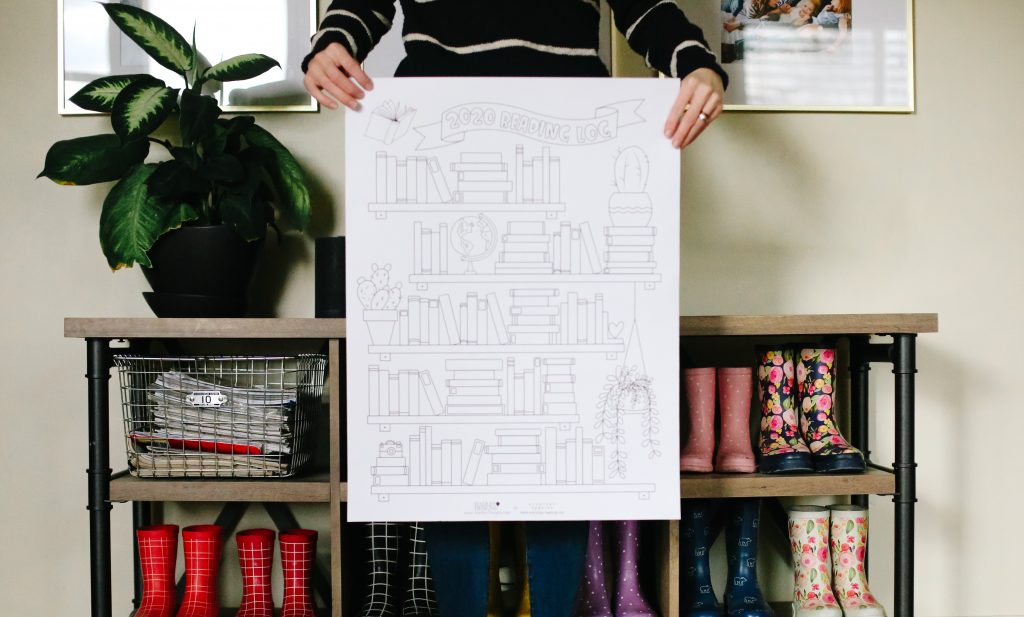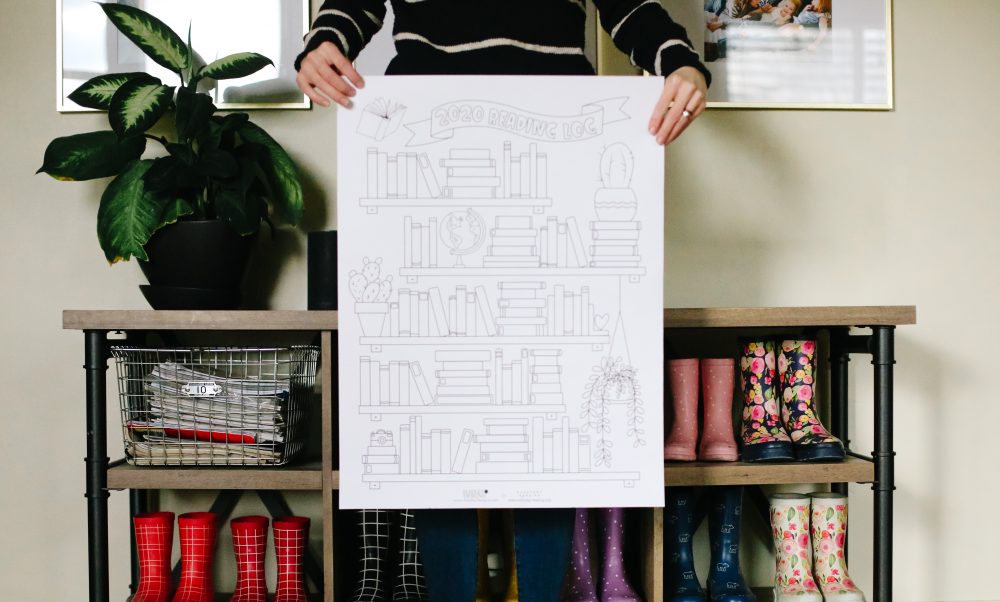 No matter how you choose to use the 2020 Reading Log, I hope it'll make this coming year of reading one of your best yet.
I can't wait to see you use this – it's going to be a fantastic year!
You can sign up to get a copy of it here!
P.S. As you print and use this over the coming weeks and months, I'd be thrilled if you'd please share it with me on Instagram – tag me @everydayreading so I can see them out in the wild!