Looking for a copy of this book tracker? Pop in your email below and it'll come right to your inbox!
One of my favorite things about the end of the year has become releasing the annual book tracking log.
You may remember the original one from Hadley Designs and last year's from Carrot Top Paper Shop (both of them are available still as 2022 versions, if you'd like to use one of them this year too!).
And now?
This STUNNING 2022 book tracker from HnH Design Shop is here!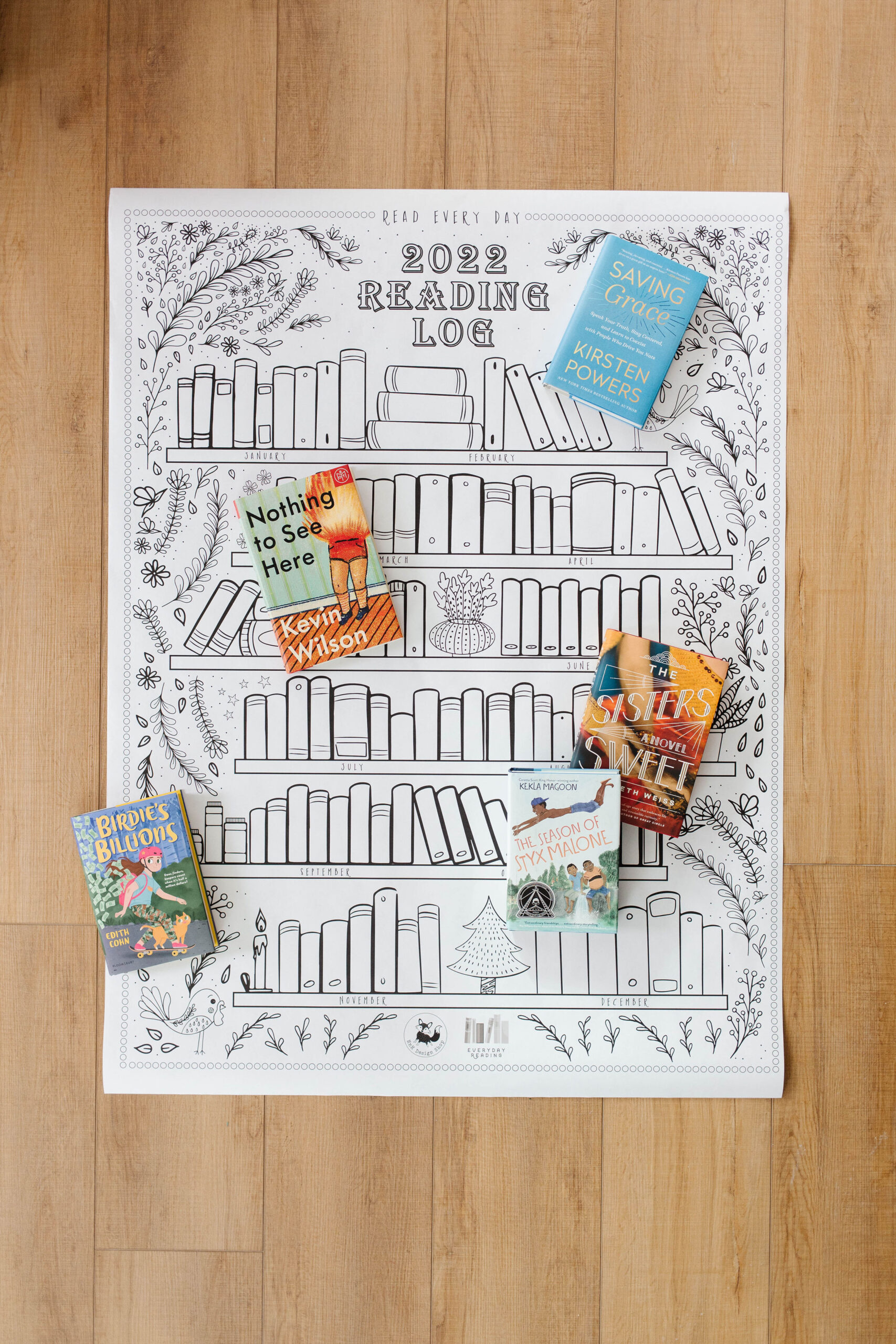 When Hanna sent me the first draft earlier this month, I'm pretty sure my face looked exactly like the heart eyes emoji.
It's SO BEAUTIFUL!
There are 101 book spines so you can track up to 101 books (after lots of feedback from you, the book spines are bigger this year than last year so they'll be easier to write on even in the smaller print sizes).
If your goal is to read 12 books in 2020, then you can color in everything except for 12 books spines.
If you're aiming for 25 or 50 or 80, you can do the same.
If you read MORE than 101, fill this one up and then print off a second one!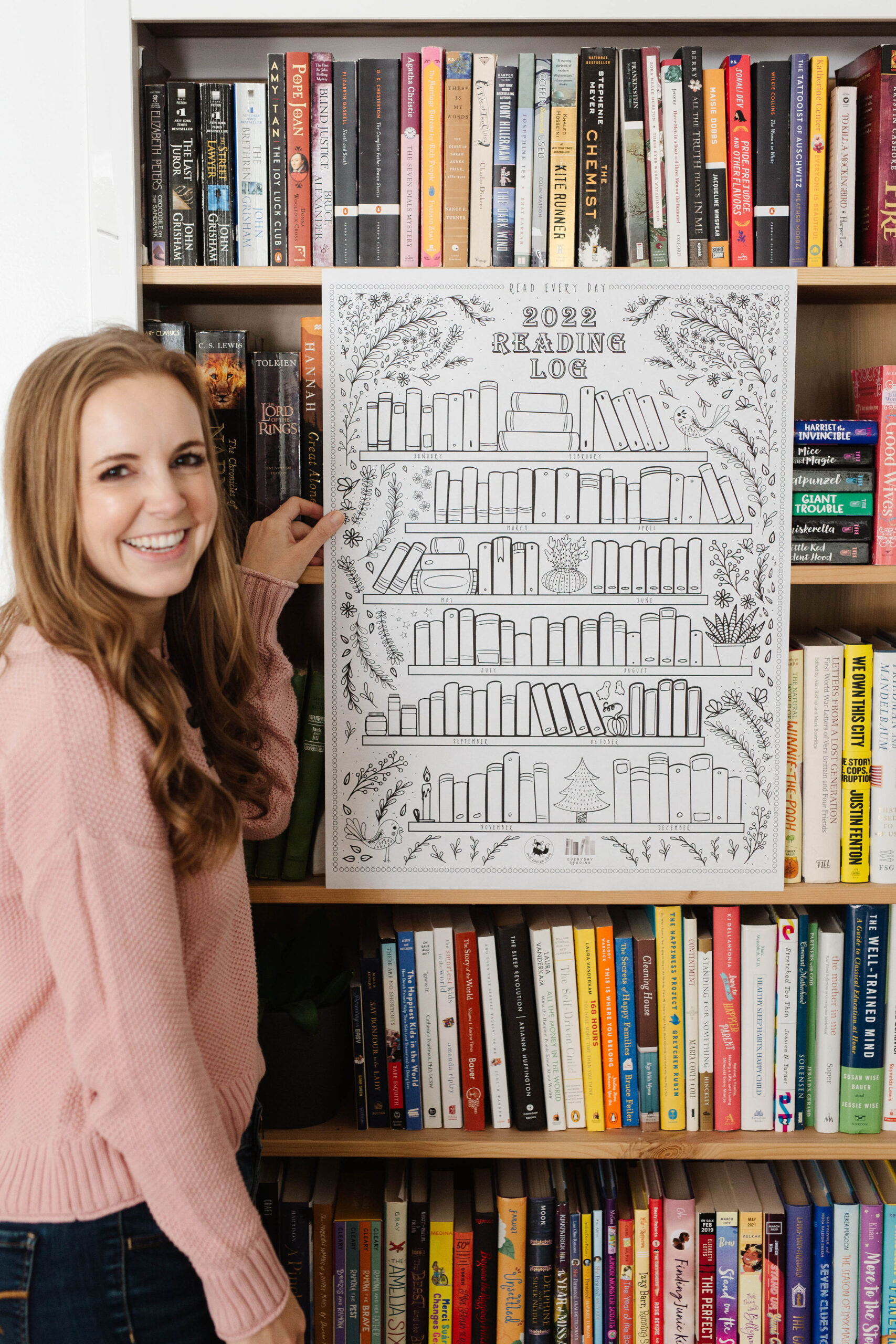 There are so many ways to use the book tracker – you can print off a big version and hang it on your wall or a smaller size that fits on a bulletin board or a small version to tape or glue in the front of your planner or journal.
(If you'd like to print off a big size, here are the step-by-step directions for how to do an engineering print – you'll be hooked on how spectacular they are AND how cheap they are!)
You can write the titles of the books you want to read this year on the spines and then color them in when you've finished them.
You could color them all in now and then write the titles in as you read them.
You can use a color code to differentiate between audiobooks and paper books or grown-up books and read-alouds or books by diverse authors or new releases and classics.
Basically the book log possibilities are endless.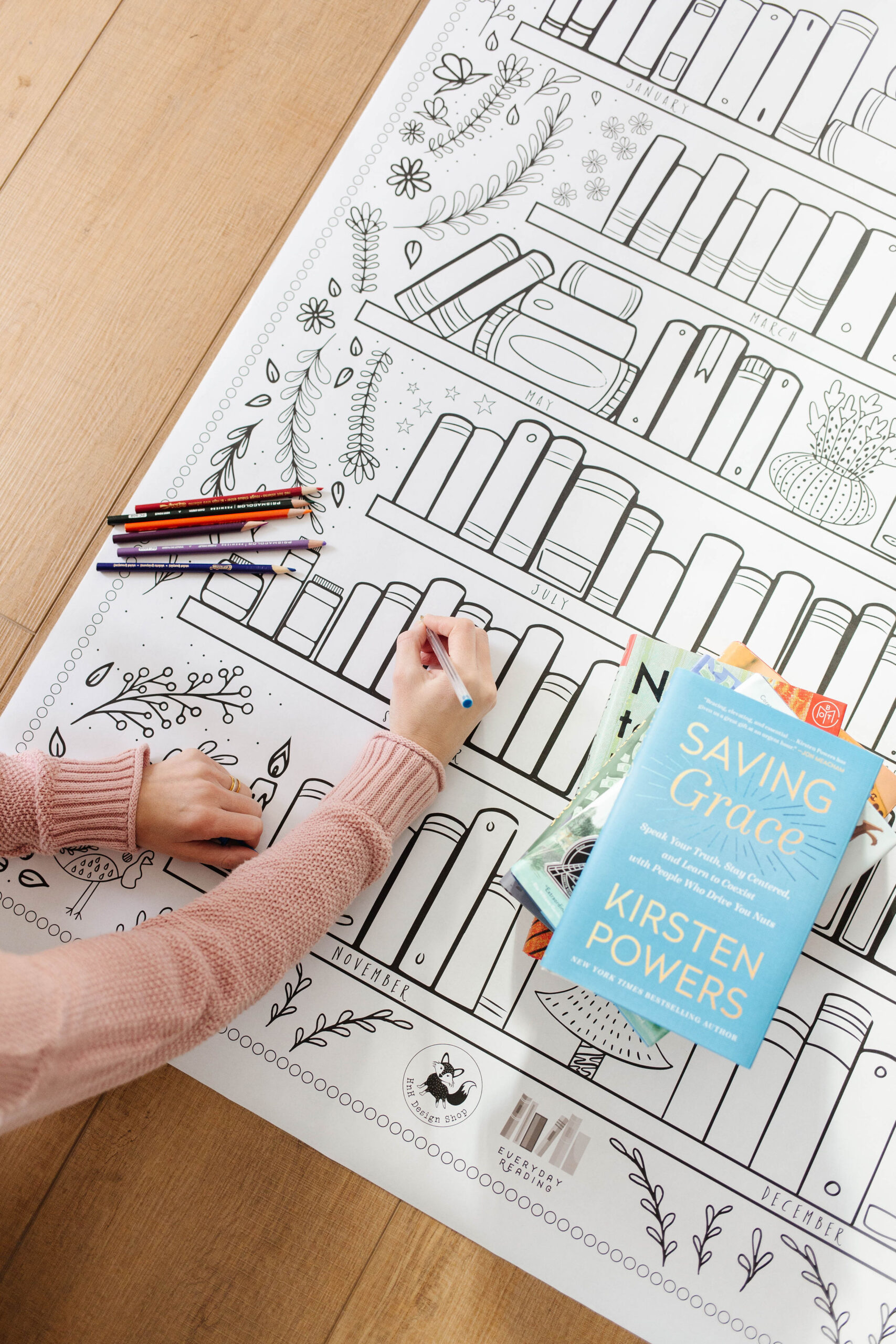 And it's perfect for all ages – kids and adults alike.
Another fun thing we added this year was daily reading tracking, if you'd like to use it. You'll notice the little circles that make a border around the edge – there's one for every day of the year, so if you want to track how many days you read in 2022, you can color in a circle each day that you read.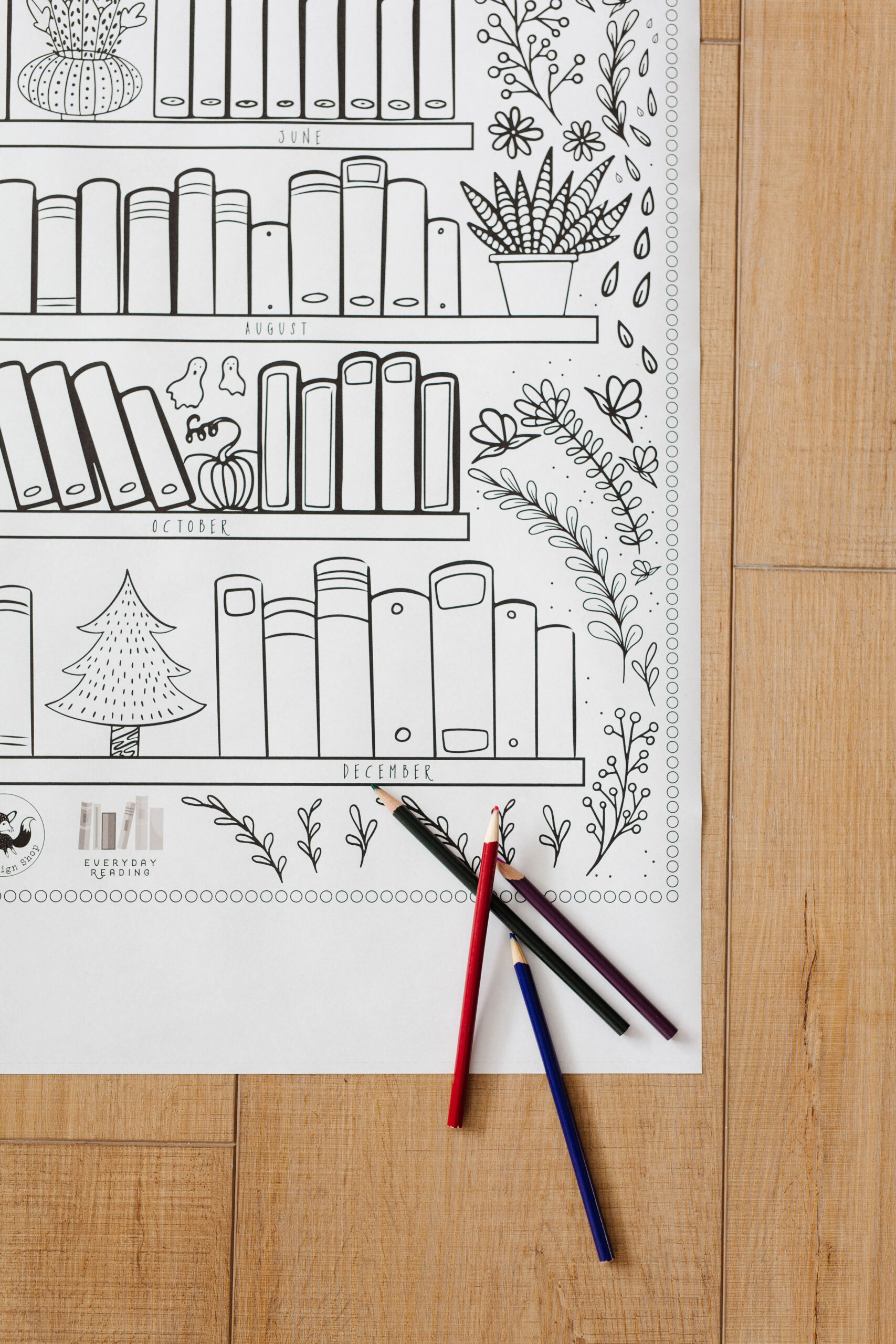 Hanna made them subtle enough that if you DON'T want to track your daily reading, it's fine to just leave them blank or color them in for fun.
No matter how you choose to use the 2022 Book Tracker, I hope it'll make this coming year of reading one of your best yet.
I can't wait to see you use this – it's going to be a fantastic year!
You can sign up to get a copy of it here and it'll come right to your inbox!
P.S. As you print and use this over the coming weeks and months, I'd be thrilled if you'd please share it with me on Instagram – tag me @everydayreading and Hanna @hnhdesignshop so we can see them out in the wild!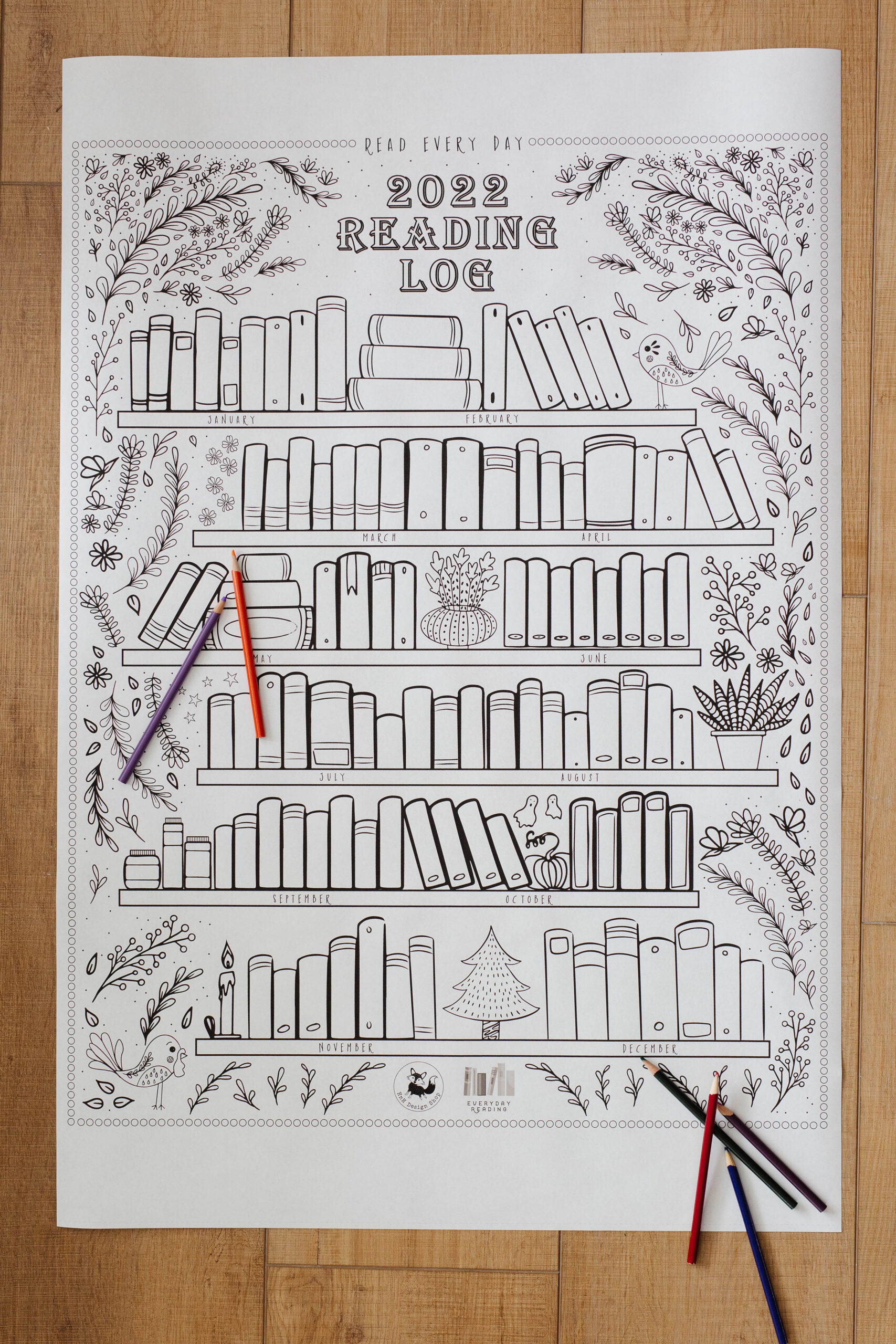 if you liked this post about the 2022 free Book tracker, you might also like these other posts:
Photos by Heather Mildenstein