There is also a 2022 reading log version! If you are interested, you can find it right here!
One of the best parts of 2020 was seeing so many thousands of you use the 2020 Reading Log.
Naturally, I couldn't resist the chance to work with a talented designer on a 2021 version.
Looking for a copy of this reading log printable? Pop in your email below and it'll come right to your inbox!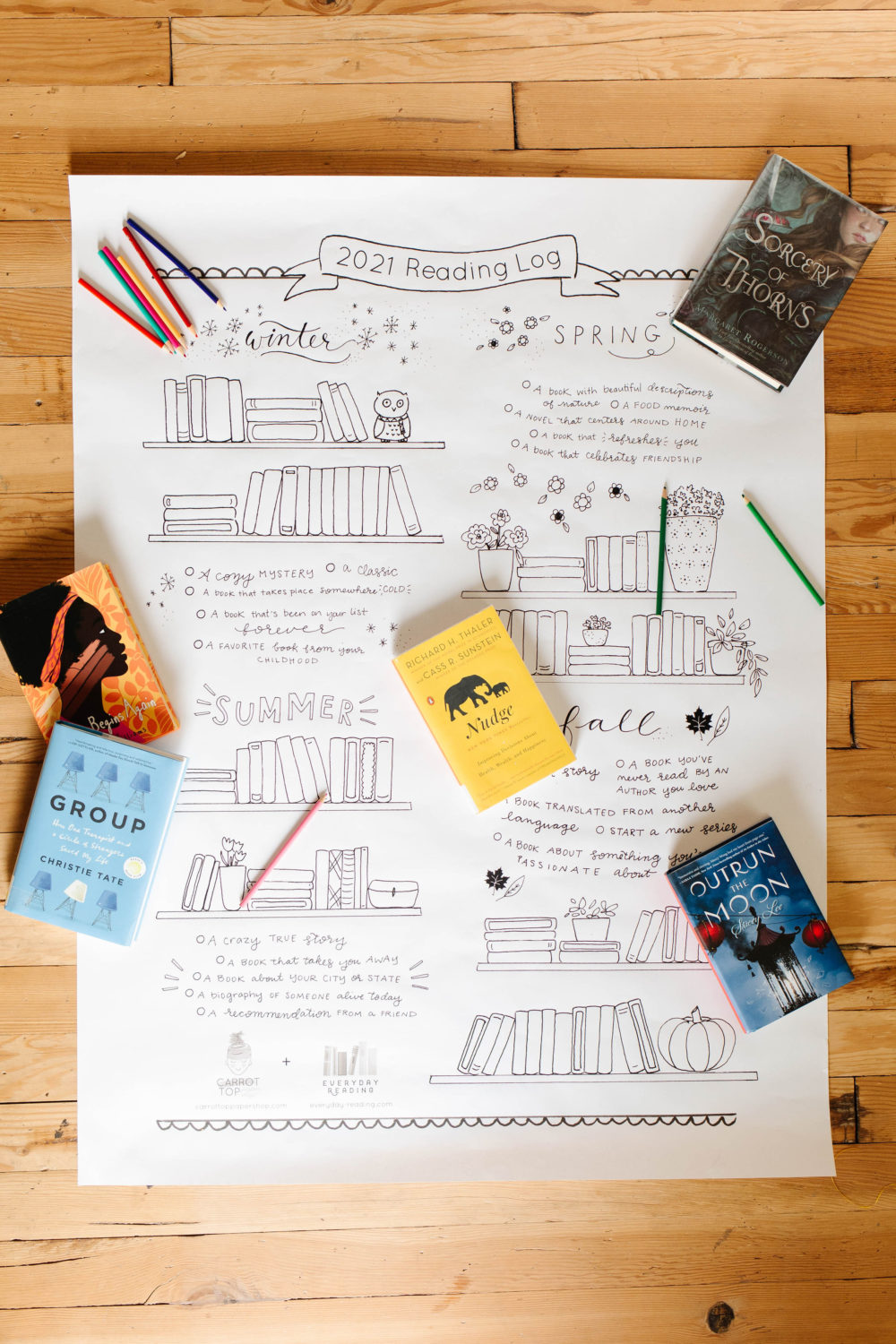 I've long loved Jenny's work at Carrot Top Paper Shop and was THRILLED when she agreed to design this year's reading log printable.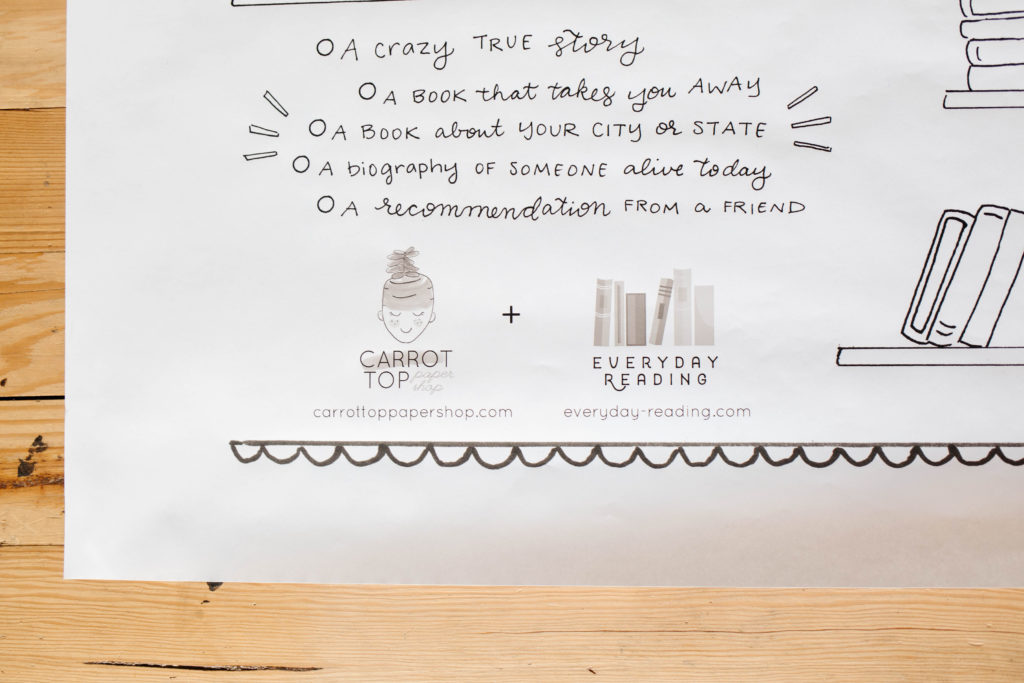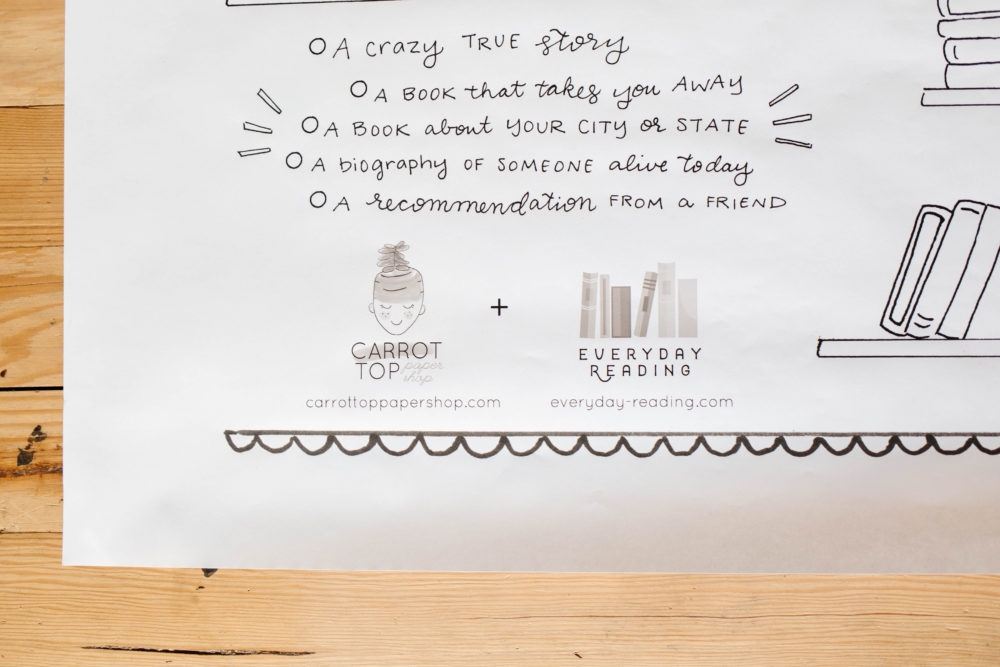 We wanted it to feel like a companion to last year's reading log, but also have its own distinct spin and Jenny NAILED it.

The 2021 Reading Log Printable
Like last year, there is space to record 100 books read.
You can write the write the titles of the books you want to read this year on the spines and then color them in when you've finished them or color them all immediately and then add the titles as you go.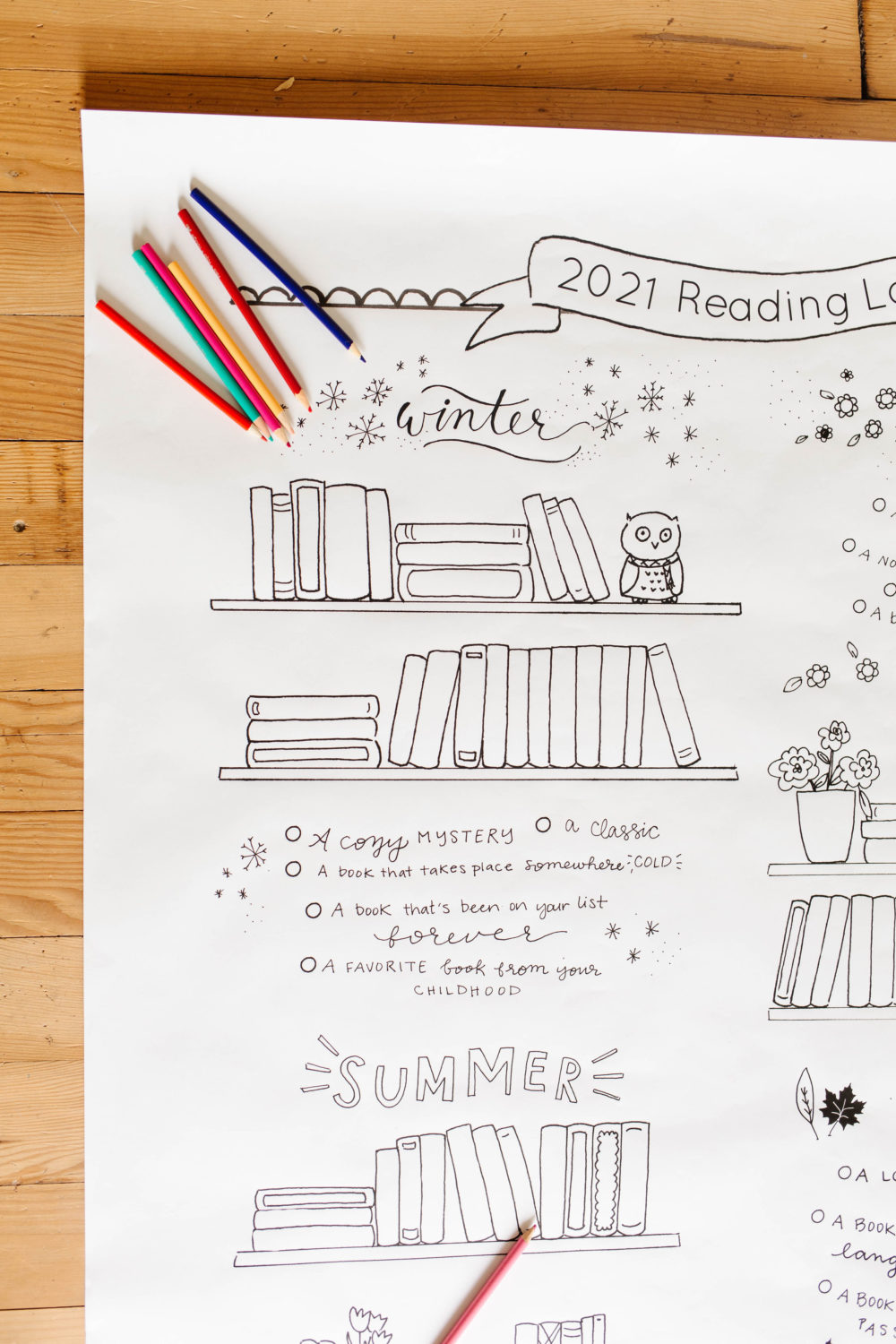 Even more fun? The number one request for the printable Reading Log was that there be challenges like the Summer Reading Chart has and this year we incorporated those right into the design.
The bookshelves are divided up by season and each season has reading challenges that go along with that season to add a little fun to your reading year.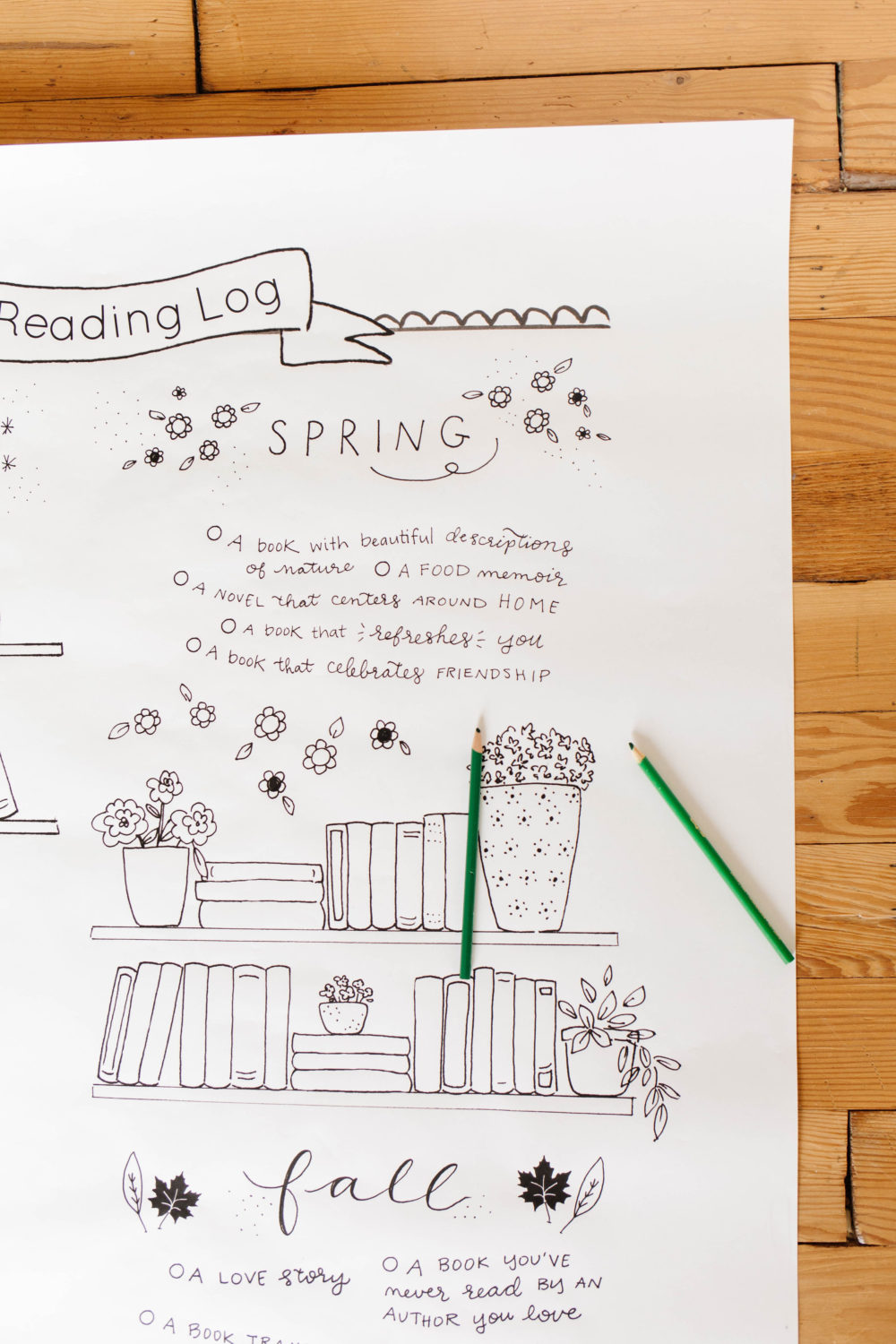 And, of course, you're welcome to completely skip the challenges and just use it as a tracker.
No matter how you choose to use the 2021 Reading Log printable, I hope it'll make this coming year of reading one of your best yet.
I can't wait to see you use this! You can sign up to get a copy of it here and it'll come right to your inbox.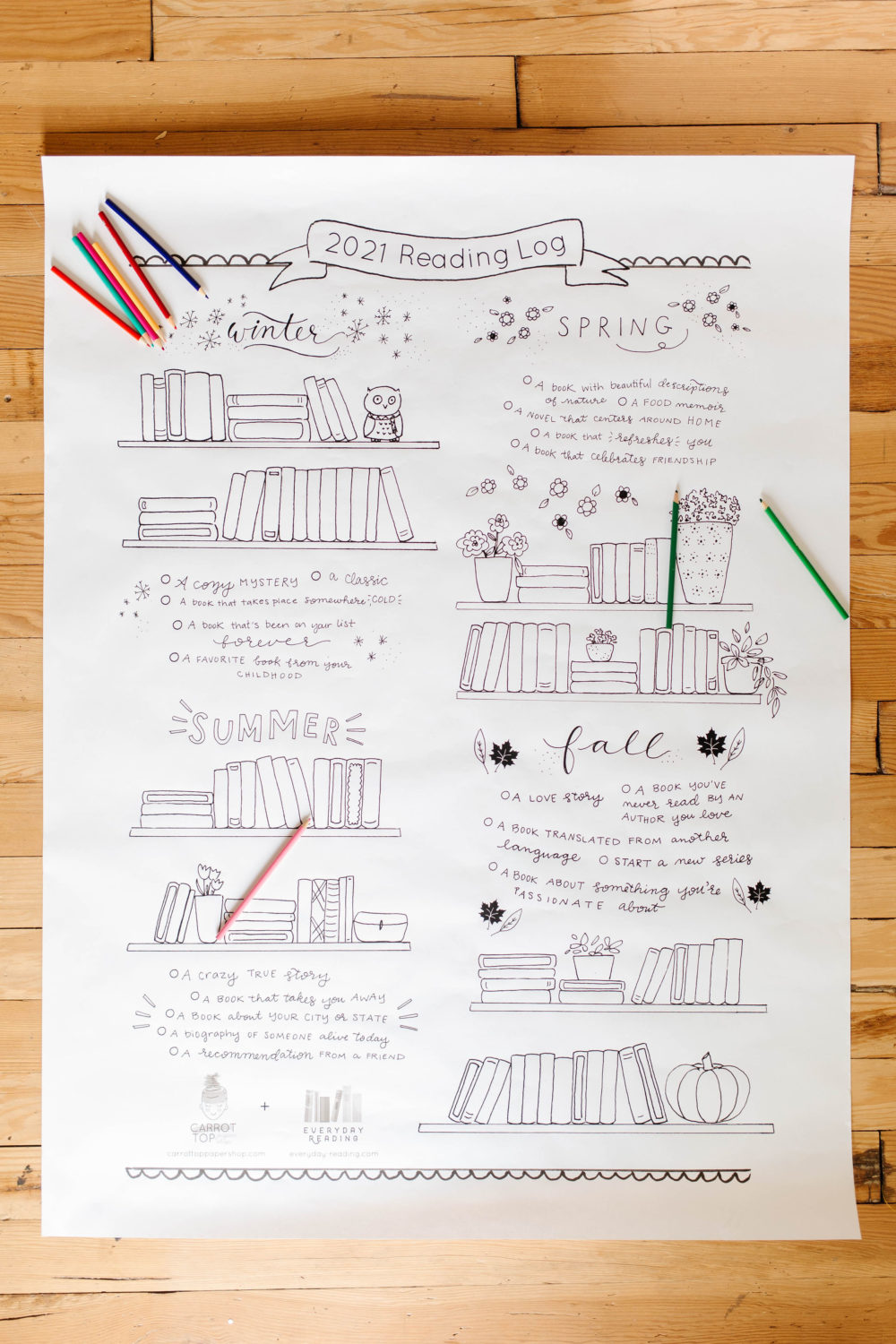 P.S. As you print and use this over the coming weeks and months, I'd be thrilled if you'd please share it with me on Instagram – tag me @everydayreading and @carrottoppapershop so we can see them out in the wild!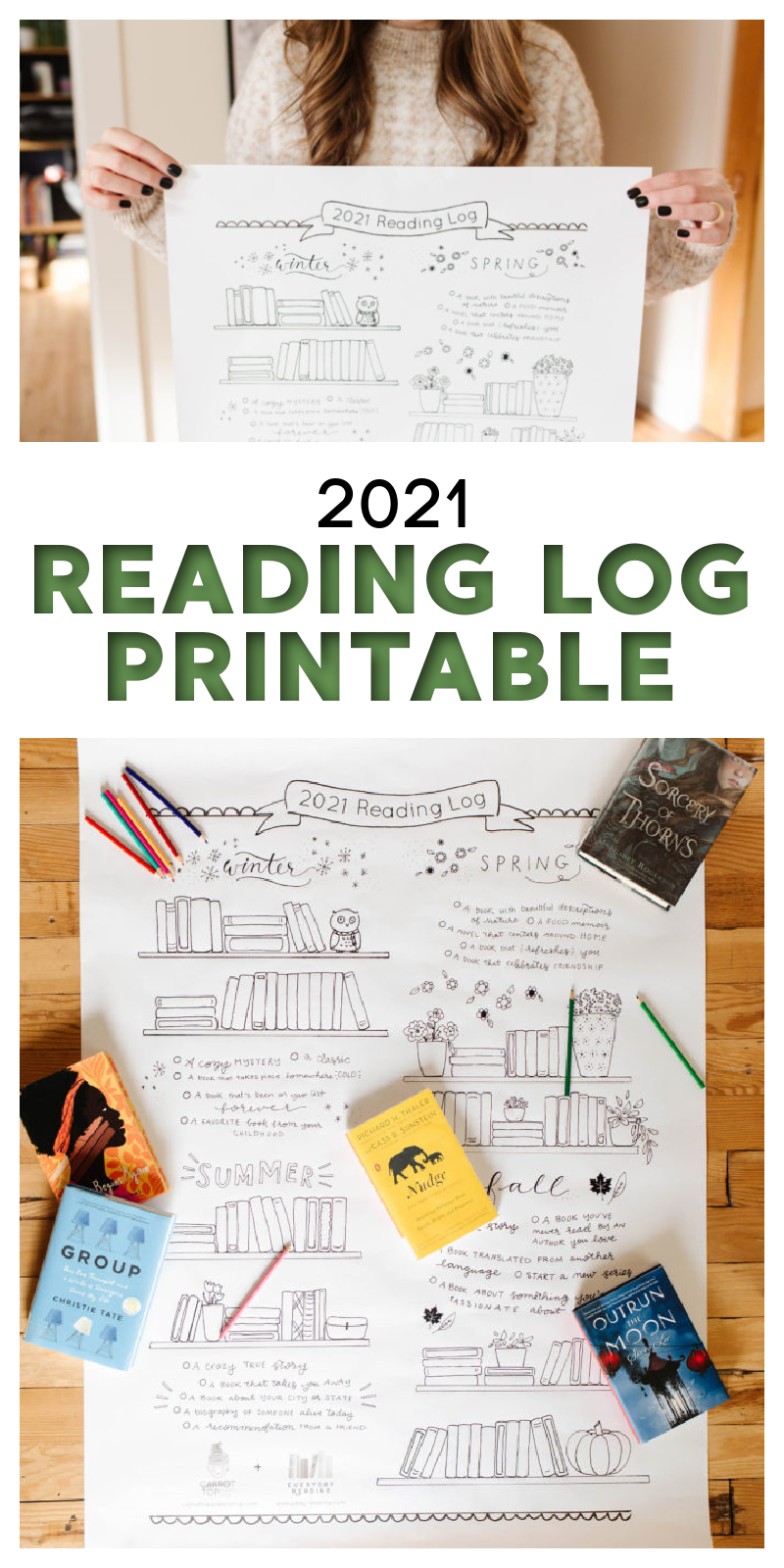 If you like this 2021 Reading Log Printable, you might like these posts: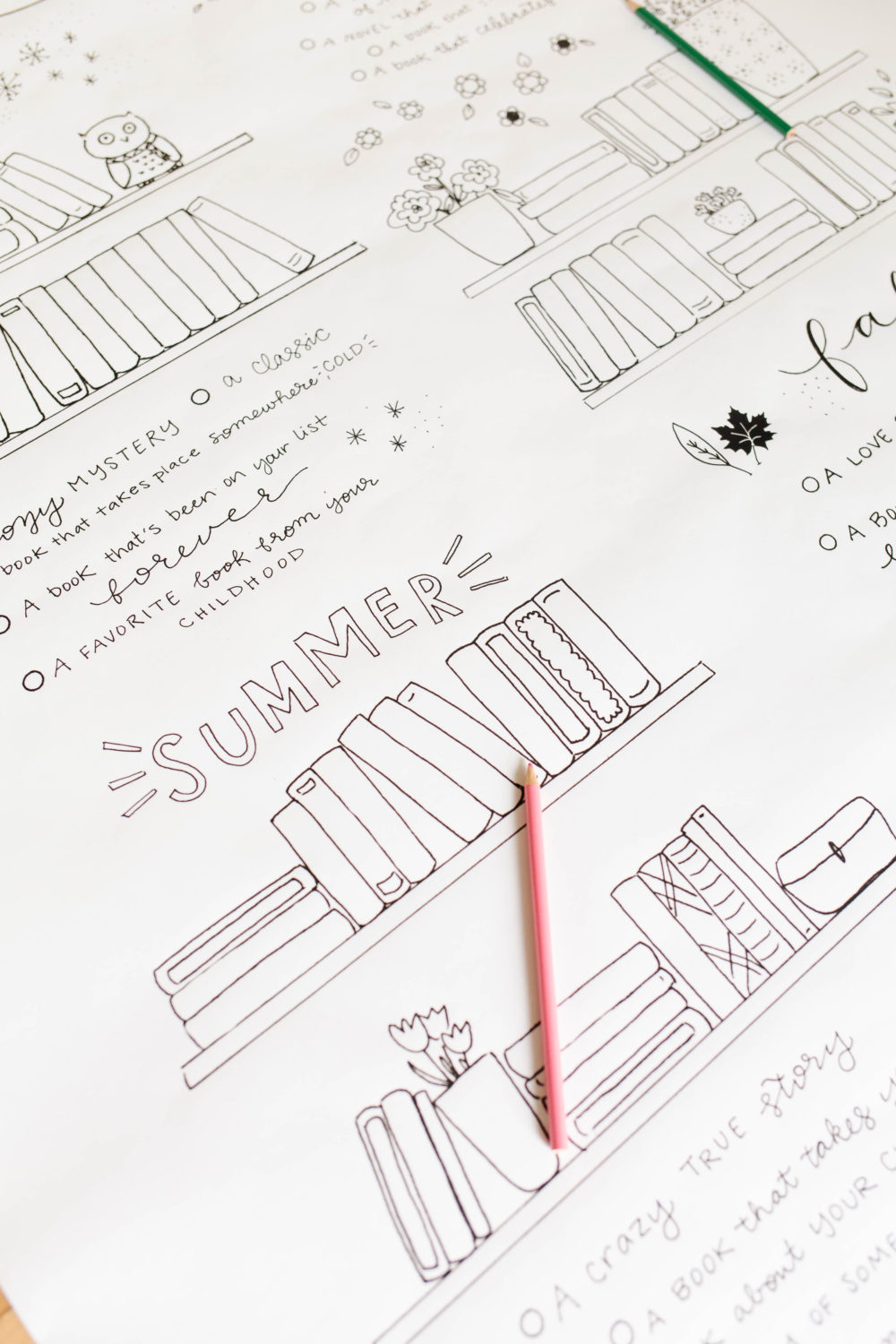 Photos by Heather Mildenstein