It's not really time for last-minute gift ideas until two-day shipping can no longer bail you out.
Every year, I love coming up with a list of really fantastic last-minute gifts that don't LOOK like you waited until the last possible moment to figure out a gift.
If you're in that sticky procrastination spot, I hope this list of last-minute gift ideas will help you out!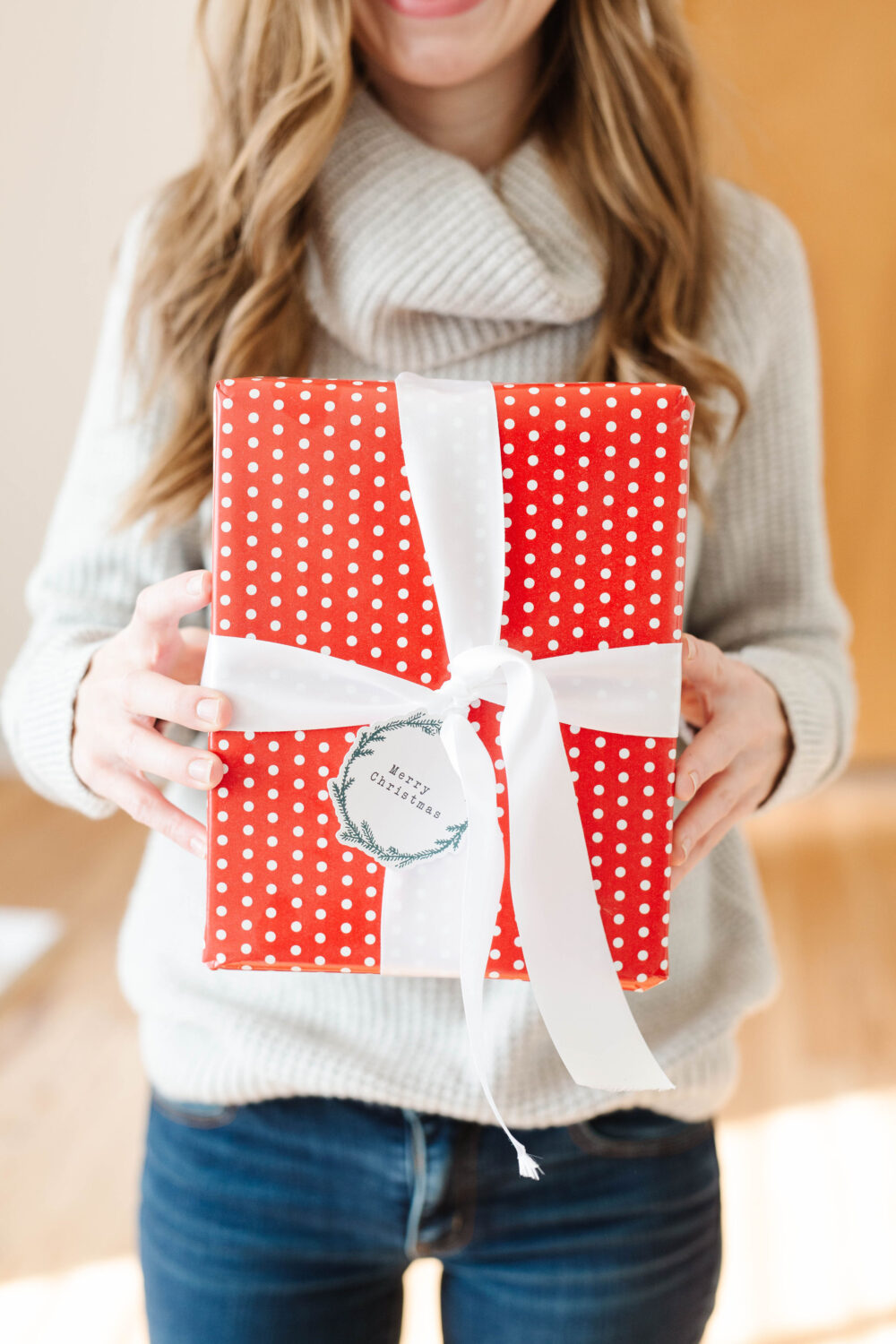 20+ Great Last-Minute Gift Ideas
FABFITFUN BOX
No one does a better product box than FabFitFun – every subscription box has more than $200 worth of products in it from beloved brands and it's under $50. Plus you can use the code FAB10. Maybe just give this to yourself. You probably deserve a last-minute gift more than anyone on your list.
LET'S DRAW CLASS
Do you have a budding artist? This drawing class includes 75 super interactive and engaging lessons by one of my favorite illustrators, Sarah Jane Wright (you may know her from her Lola Dutch picture books!). This is great for kids about 4-11 and you own it forever so they can take it whenever they'd like at their own pace! I've used it with all four of my girls this year and it's so delightful! Use the code everyday50 for 50% off.
AUDIOBOOK SUBSCRIPTION
The chances of this Last Minute Gift Ideas post not including an audiobook subscription? Zero. Both Audible and Libro.fm are great ideas (they're similar audiobook subscriptions, but Libro.fm supports the local bookstore of your choice as an added bonus). I always recommend giving this gift with a list of recommended books because their library can be a little overwhelming. Here are some of my favorite non-fiction titles (especially good for men), my ten most recommended books, and 25 of my favorite audiobooks for a variety of ages! And my ten favorite audiobooks for adults here.
HANDLETTERED DESIGN COURSES
My friend Lisa is a brilliant handletterer but also is amazing at TEACHING handlettering. I've taken some of her in-person classes and Ella did her Chalk Art course as a Christmas gift a few years ago and they are truly the best. These courses make a perfect last-minute gift, plus they're super fun to do over the holiday break. Use the code EVERYDAYREADING10 for 10% off.
CANDY CLUB
I would not say I'm a huge candy person, but I was freaking BLOWN AWAY by Candy Club. Even the non-chocolate candies and snacks (which I normally couldn't care less about) were unreal. From the packaging to the candy to the notes about each choice, I loved every bit of this. It was just so fun and insanely delicious – basically one of those perfect last-minute Christmas gifts.
FAMILY FILMS WITH SAM
I cannot sing the praises of this course enough. I'd been making little videos before I took this course for blog projects, but never even considered making them of our family life or trips and now those are some of my MOST treasured possessions. My girls watch them all the time and Sam does such a great job teaching the fundamentals of making movies plus how to take much better footage and really make a magical little video. Truly, the best money you can spend. Also, it'd be a really fun gift for a teen so they can make their own little films. Use the code JANSSEN for $5 off.
BOOK OF THE MONTH
This is my favorite book subscription for adults (I wrote a whole review here), in large part because, every month, they select five books from all the new releases, write a pithy little description of those five and you pick which hardcover you want delivered to your doorstep. It's the perfect gift for anyone who loves books but is too tricky to actually pick a book for because they own everything or like very specific things. Win, win, and more win.
YOTO CLUB MEMBERSHIP
If your child or grandchild has a Yoto Player, Yoto Club is the BEST way to build their card collection for much cheaper than buying cards individually. I have a whole post about it here!
SAVVY READING 
You've probably heard me talk about Savvy Reading all fall, but truly there is nothing I'm more passionate about. This real-time reading coaching for readers 4-12 has been incredibly amazing both for my own girls and hundreds of other readers who have joined this fall since we launched. All the details about Savvy Reading here (plus you can use the code JANSSEN25 for $25 off every month). I promise, nothing you'll buy this holiday season will pay off for your kids more than helping than become confident and capable readers.
WATERCOLOR CLASS
One of the very most popular things I've shared in the past few years was the Watercolor for Kids class that we got for Ani for Christmas in 2019 (it's on this 2019 list of what we were really giving our girls that year). And the good news is that they have a Watercolor for GrownUps class too AND a lettering class. Buy it and they can take it whenever they'd like at their own pace! Plus, use the code JANSSEN for 15% any of the classes.
STORYWORTH
Those people on your list who are IMPOSSIBLE to buy for? This is the gift for them. You buy a package for your recipient (a grandparent, parent, new mom or dad, etc), and for the next year, they get a weekly question from StoryWorth's 600+ question bank (or you can write your own questions, if you'd rather!). They can email a response and then it's sent to you and anyone else you've selected, where you can reply with comments or additional questions. At the end of the year, the whole series of stories is printed in a hardbound book that you can add photos to if you'd like. I wrote a whole post about it here, if you'd like more details (and there is a coupon code over there too!).
2023 READING LOG
Instant download AND free? How can you lose? This reading log is the perfect way for the reader (old or young!) in your life to keep track of what they read this coming year. Here's how to print off a large scale version of it. Pair it with a book or a gift card to their favorite bookstore and you're golden!
I CHART YOU
Have you seen these gorgeous modern genealogy charts? We bought one for my parents a couple of years ago and I loved it so much I ordered one for our own home. You can do a couple (say, your parents) or an individual and 4 generations of ancestors. They are so beautiful and come in all sorts of colors. You can do it as a print (which won't arrive in time) or a digital file that they can print off themselves at their leisure and frame. Use the code JANSSEN for 20% off.
We got one of these as a gift when we were moving last spring and it was SO great to have fresh hot bread and baked goods and fresh pasta when the rest of our life was so chaotic! It's the perfect gift for a foodie, someone who doesn't have time to cook, or could use a little deliciousness in their life. Use the code EVERYDAYREADING for $10 off
MEAL PLAN
Especially as people try to get more organized in the new year, there's nothing as useful as a meal plan. eMeals is one my mom has used that just keeps getting better – they have meal plans with recipes that are low-carb or vegetarian or gluten free so you can find something that fits no matter how you eat (and if you're in the market to try it yourself, you can get a free trial here!).
BOOKROO
I love love love this book subscription for children and I have to gush over it every year. It's like Christmas each month when a box of wrapped books show up for my children. They have a board book subscription, a picture book subscription, and a chapter book subscription and their picks are always spot on. We've found so many new favorites I've never seen anywhere else! Use the code JANSSENREADS for 15% off any subscription.
KIWI CRATE
You know of my deep love for Kiwi Co crates – my girls LIVE for these monthly craft and project boxes that all revolve around STEAM topics (science, technology, engineering, art, and math). If I had to choose just ONE subscription, it'd probably be this one. Use the code LASTCHANCE.
MAGAZINE SUBSCRIPTION
I love a magazine subscription and my girls also are thrilled when something shows up in the mail for them. My favorite magazine subscriptions for kids are here and Amazon has magazine subscriptions for amazing prices too (Real Simple for $10 for the whole year? Yes please!).
LITTLE POPPY CO
I have two subscriptions to Little Poppy Co (so that I have a double set of each bow and can do pigtails or let the girls match) and I love seeing them show up every month. They're so cute and well made and you can use 50OFF for 50% off your first month! 
KIVA GIFT CARD
If you want a gift that does good in the world AND that you can order at midnight the day of a holiday, the Kiva Gift Card is a perfect choice. They make microloans in communities around the world with amazing results and your recipient can choose where in the world to put that money.
COLORING SUBSCRIPTION
My girls love to color and I was surprised to discover last winter that even Bart enjoys some good coloring. Two of my favorite coloring subscriptions are Color Happy and Raising Wonder.
GET OUT PASS
This pass, different for every city, gets you into all sorts of fun places like water parks, zoos, museums, climbing gyms, and also tickets to live performances. It's the perfect gift for a year of fun and adventure! Use the code EVERYDAYREADING for 45% off any Get Out Pass.
ROCKSBOX
I've been a fan of Rocksbox for years – there are few things more fun than new jewelry and you can swap it in and out as much as you like, so you can wear something for a while and then change it out for something new and fresh. I wrote a whole review of it here and all these years later, I still love it just as much.
And if you have other favorite last-minute gift ideas, I'd love to hear them!
If you liked this post with last-minute Christmas gift ideas, you might also like these posts: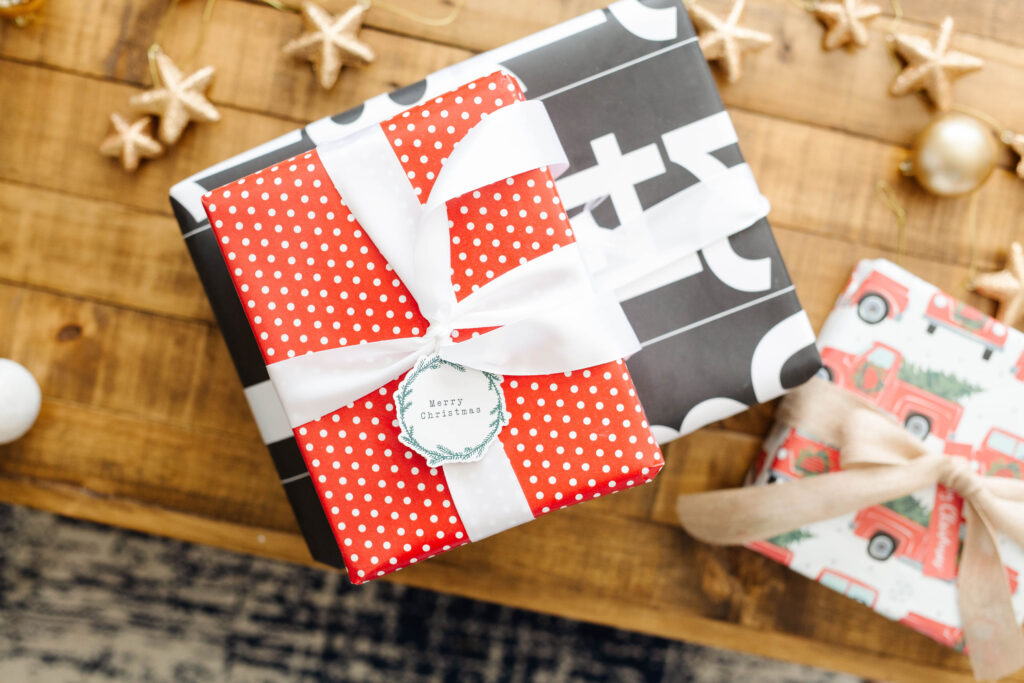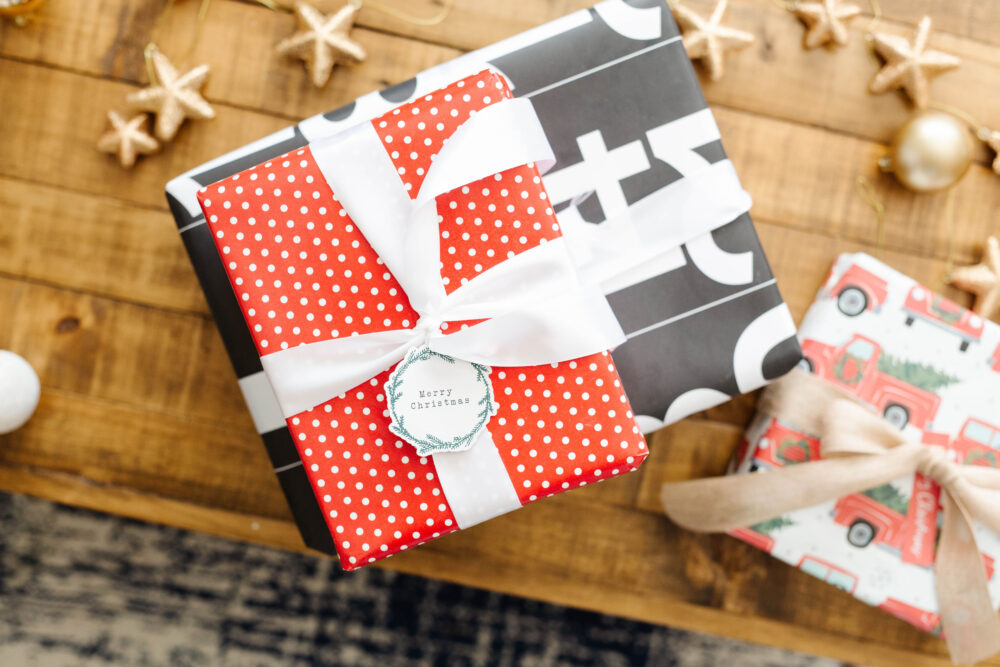 Photos by Heather Mildenstein