Everything you need to know about Rocksbox jewelry subscription boxes, including a thorough Rocksbox review and a Rocksbox promo code for your first month 50% off!
Are you familiar with Rocksbox?
I first started using this jewelry subscription box about five years ago and I've used it off and on since then – I LOVE it!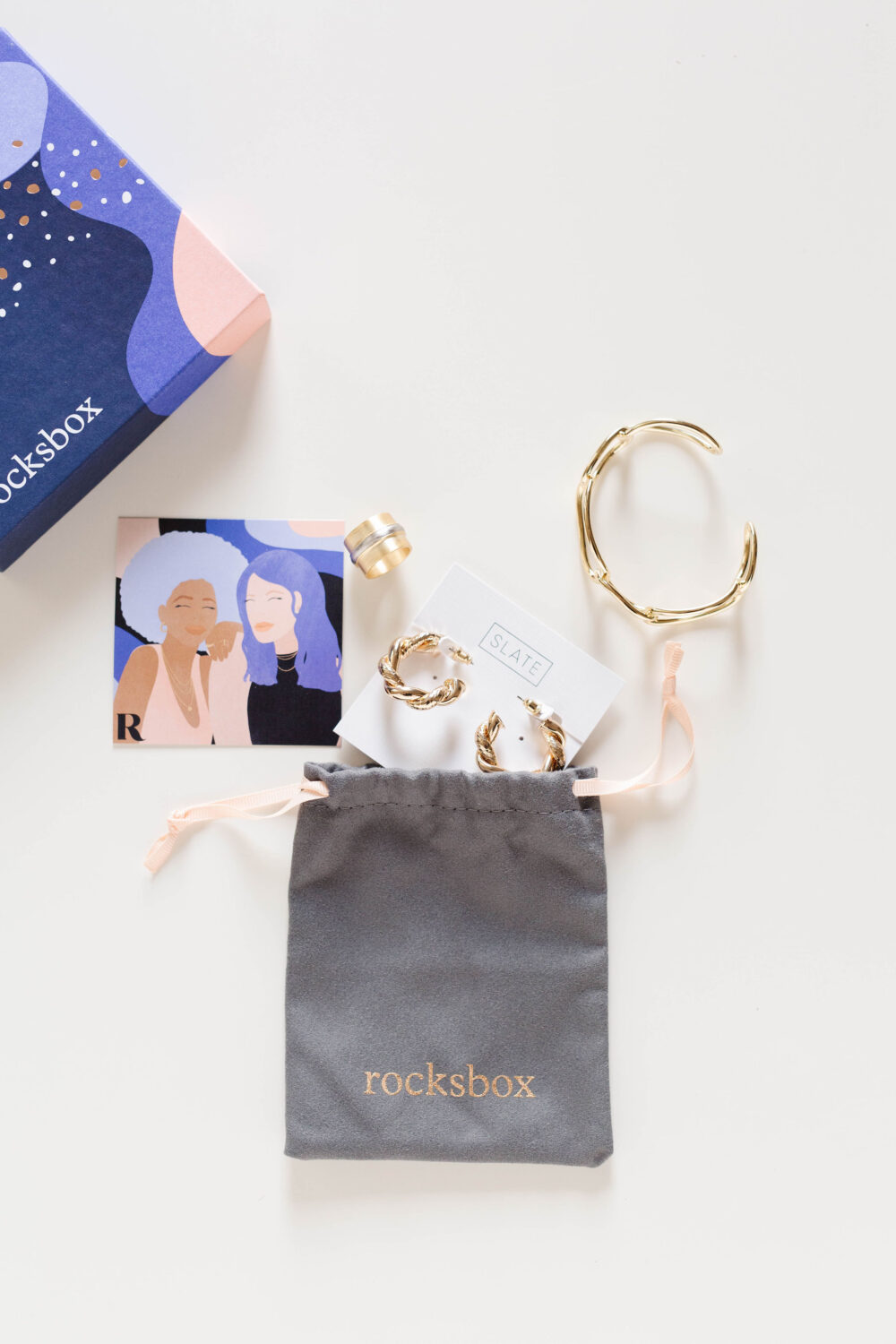 I was skeptical in the beginning, but I've been completely won over by it.
How does Rocksbox Work?
Here's how Rocksbox works:
You fill out a style profile (basically a quick little quiz where you pick the styles, colors, trends, and types of jewelry you like so they can get a feel for your style) and add items to your wishlist.
You pay $21 a month.
You get a box of three pieces of jewelry from various designers.
Whenever you're ready, you send back your box and you get a new set of three pieces of Rocksbox jewelry.
If you want to keep anything from your box, you can buy it at discount, plus apply your $21 monthly fee toward any of those pieces of Rocksbox jewelry.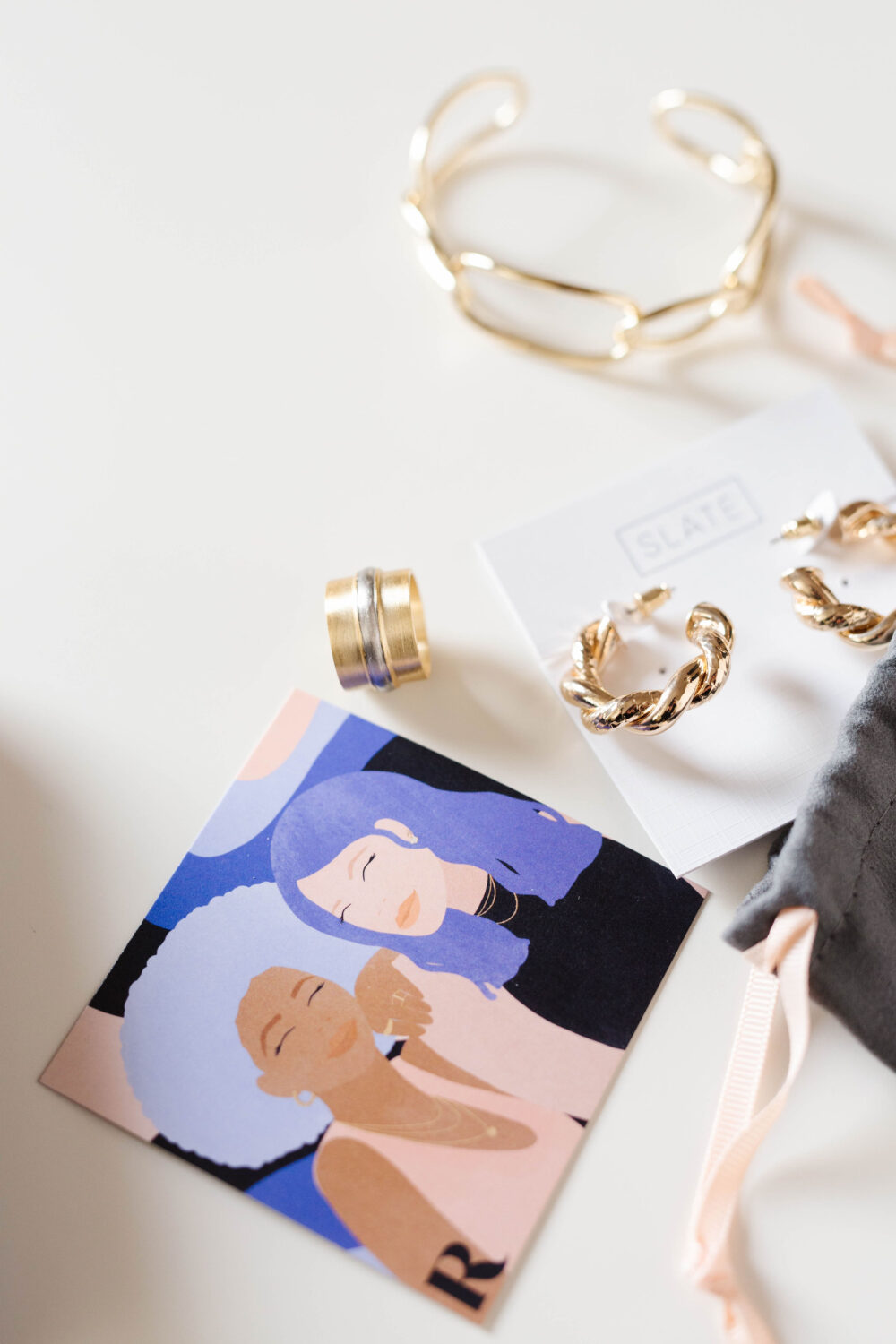 A Rocksbox review
Rocksbox works really well for my jewelry personality – I wear the same item or two over and over and over again, and then I move on to something new.
I'll wear my three pieces for a week or two or three and then I'm ready for new pieces.
It's also really nice to be wearing some better quality jewelry than what you'd buy at Target or Forever 21 (at some point, I aged out of wanting to jewelry that started turning green after a few weeks).
The metal on my Rocksbox jewelry isn't turning green or black, irritating my skin, and they just look obviously nicer.
Plus, the Rocksbox jewelry doesn't snap in a heartbeat if one of my small children tugs on it (which happens ALL the time with my cheap jewelry).And if you decide to buy something from your box, you get a reasonably good discount – usually $10-15 – off, so you can build up a nicer collection of jewelry without spending a fortune and you already know if you'll wear it or not.
Rocksbox has really helped me figure out more what I like, while simultaneously pushing me to try new things.
Like these gold hoop earrings in my most recent box? I would probably never have picked those out (in fact, when they arrived, I was not thrilled with them). But I figured I'd wear them at least once before sending them back and . . .  what do you know? I love them. They're super versatile, add some fun pop to a plain outfit, and are just a little out of the ordinary. It's like they have professionals picking these items or something.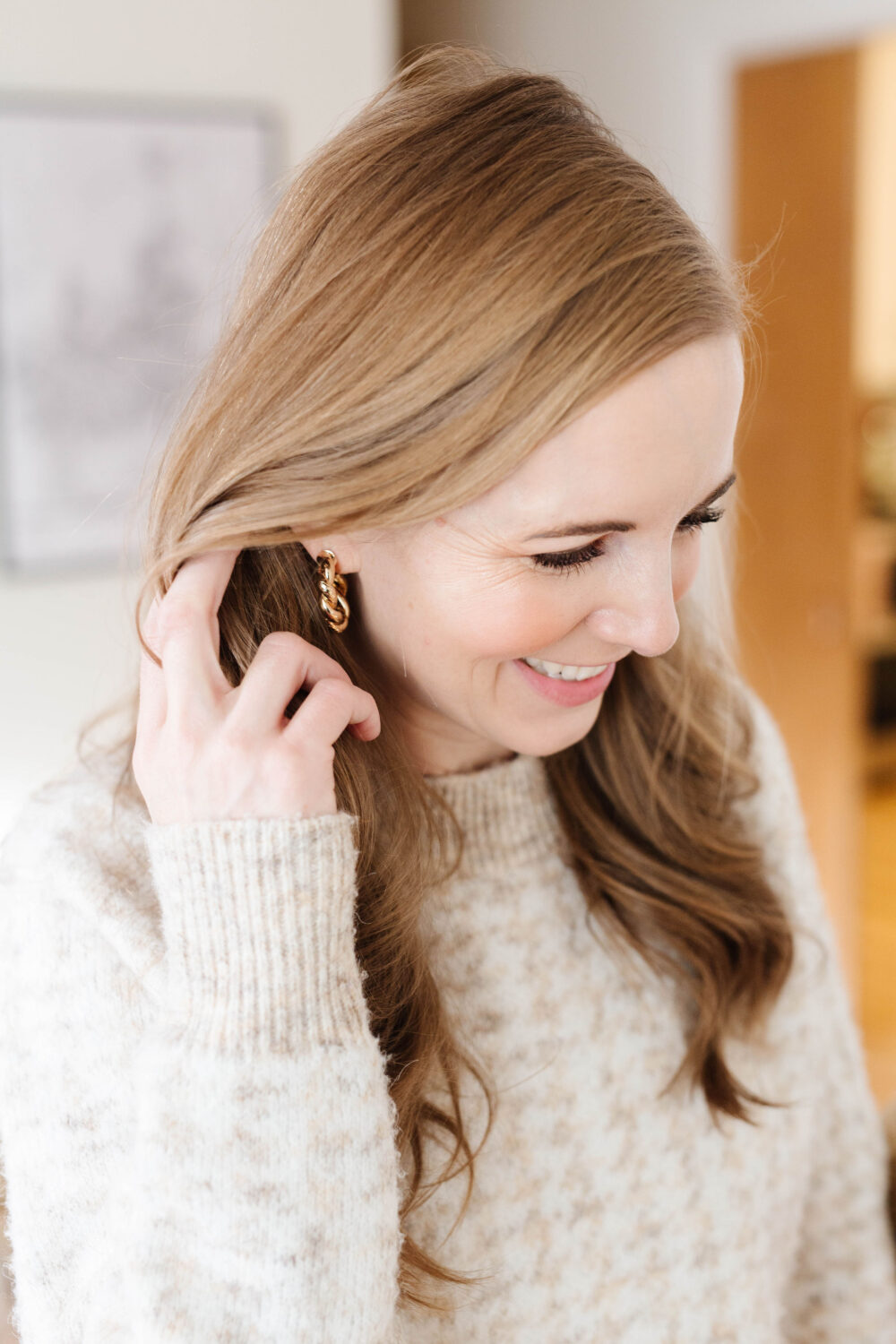 And it's just so fun to get a box of Rocksbox jewelry in the mail every few weeks. I seriously feel giddy when my box arrives, even if I've already peeked online to see what they've shipped in my latest box.
You can leave feedback on your items so they get better at picking things you like (and it's nice to think through why exactly you did or didn't love what they sent – was it too flashy? Too heavy? Too boring? Too long or short?) and I love that there's no limit to how many boxes you can get in a month.
I hate that with other subscription services that, if you don't like what you get, you have to wait until the next month to get something new.
And the turnaround is super fast. Every box comes with a return label at the bottom of the box, so you can slap the new sticker on and toss it in the mail. And then as soon as the tracking number is activated by the post office, they send out your new box. Usually, mine has shipped out within 24 hours of putting the old box in the mail.
You get $21 of credit every month toward any items you purchase and if you don't use it, it goes away, so that's definitely incentive to keep at least one thing from your box (and, of course, you get a discount if you keep everything).
My only complaint is that you can only work in sets of three. You can't send back two items you don't love and keep one item indefinitely. You always have to send back all three items to get a new box unless you want to buy some of the items (in which case, you just send back the items you don't want to buy).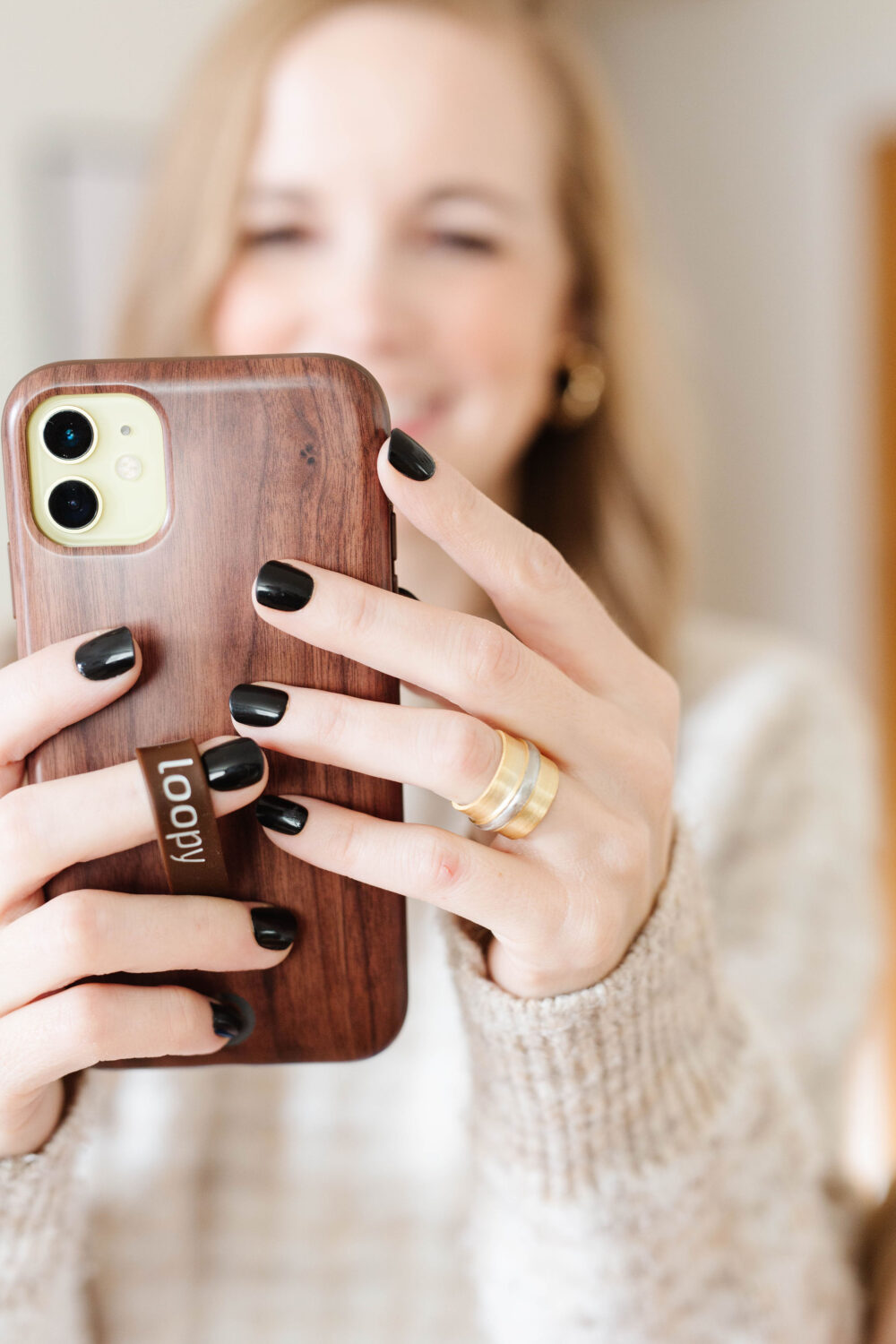 Is there a Rocksbox Promo Code?
How do I cancel Rocksbox?
Whenever I try out something for a discount that converts to a paying account (say, Netflix or Amazon Prime), I put a reminder in Google Calendar to pop up a day or two before the free trial ends and then also the day it ends so that I can cancel before I get charged.
You can cancel your Rocksbox membership online by going to My Account > Account Details > Manage My Membership. Last time I tried it, it was a bit glitchy, but you can also email members@rocksbox.com and request to cancel or submit a cancellation request here.
Anyway, if you try out Rocksbox, I'd love to hear what you think.
If you liked this Rocksbox review, you might also like these: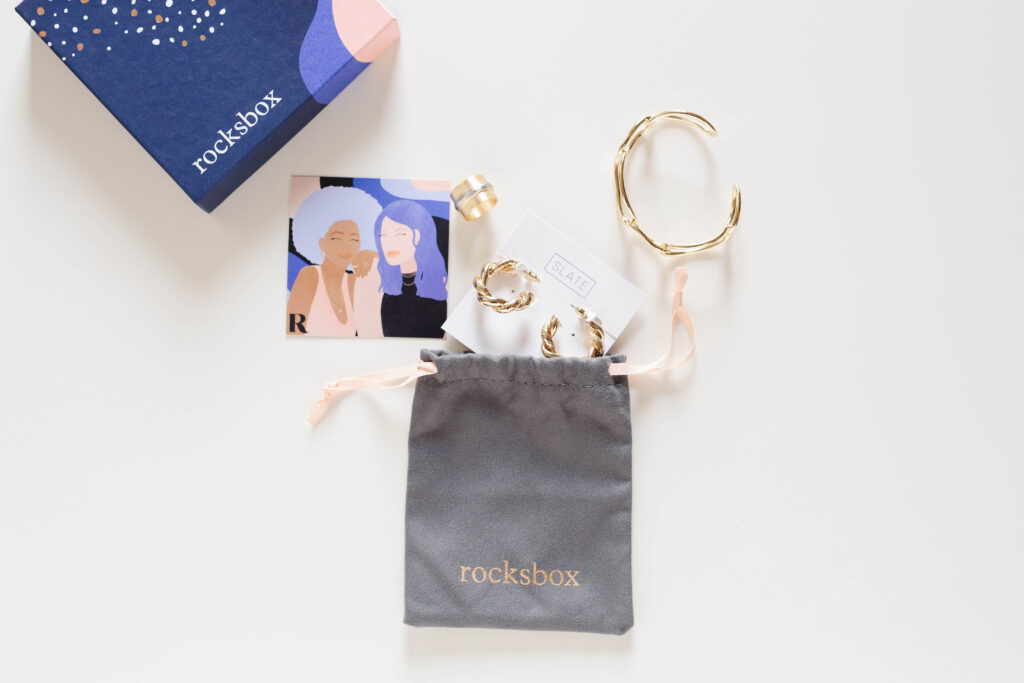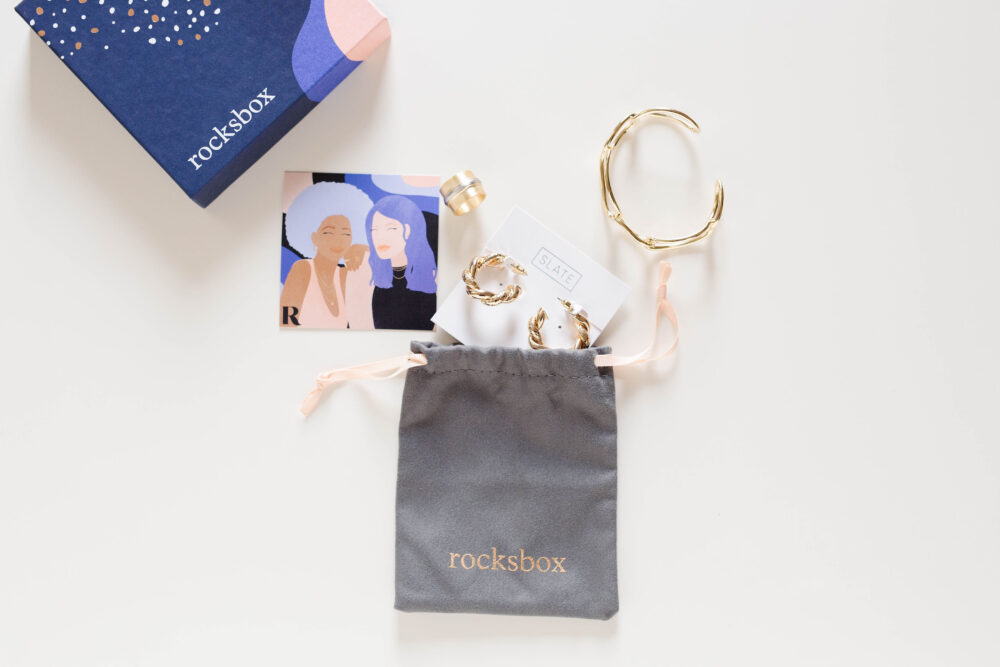 Photos by Heather Mildenstein