This is a weekend of celebrations!
Happy Lunar New Year, Valentine's Day and President's Day!
Hopefully you get a little time to read this weekend and enjoy the holidays.
And, of course, the best reading is a book you got on a smoking discount!
Here are some of the best book deals this weekend: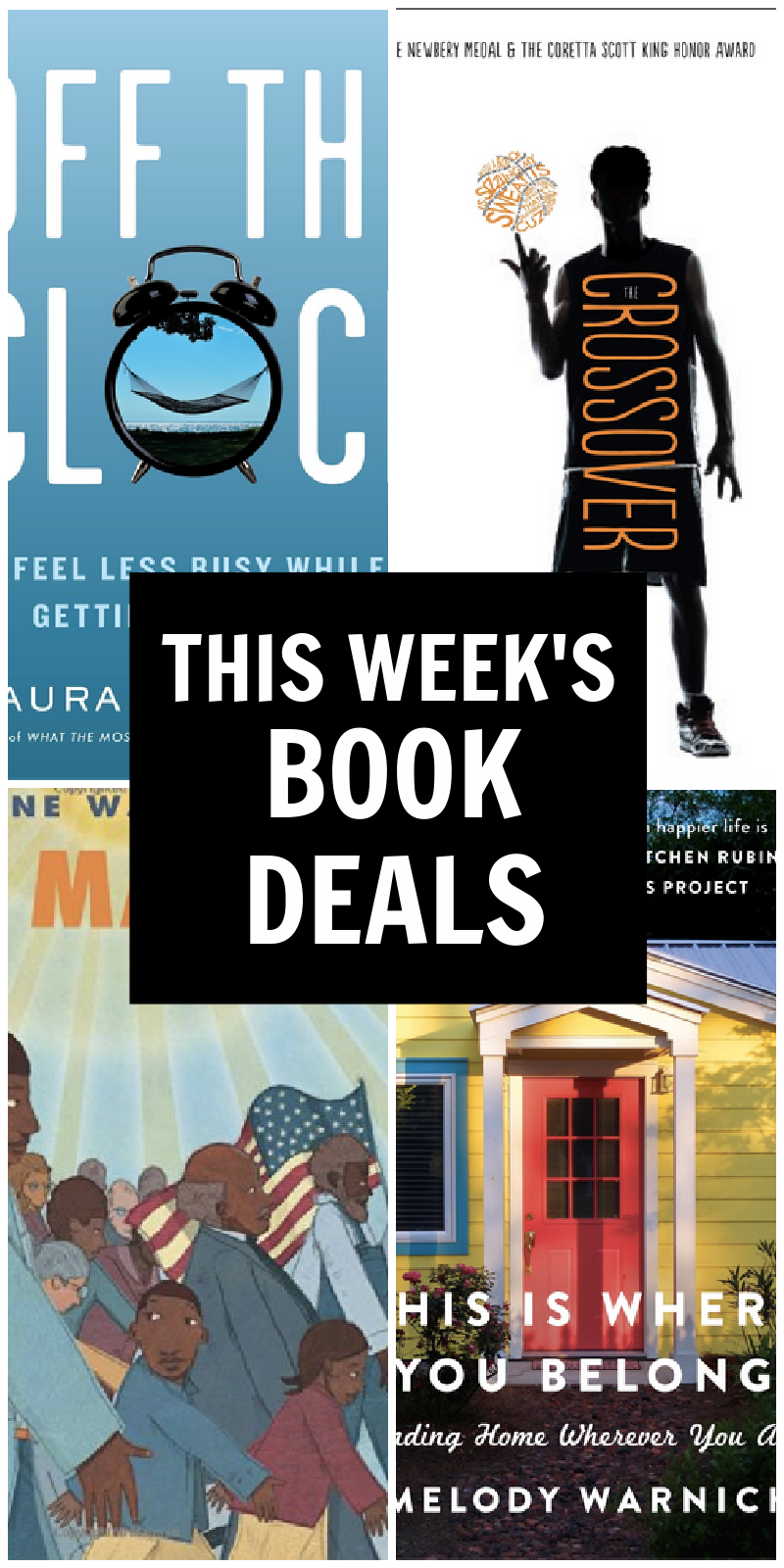 4 Mid February Book Deals
The Crossover by Kwame Alexander – ebook for $2.99 or free with FreeTime Unlimited
I'm sort of trying to read all the Newbery winners (not fast or on any sort of timeline), so I read this one a couple of years ago, despite the fact that it's both about basketball and a novel-in-verse, two things I'm not particularly into. And then, predictably, I LOVED it. So well done and a great pick by the Newbery Committee (who likely cares very deeply about my opinion!).
This is Where You Belong: Finding Home Wherever You Are by Melody Warnick – ebook for $4.99 or free with Audible Plus
I absolutely love this non-fiction book about how to feel at home wherever you are. It was one of the Everyday Reading Book Club titles a few years ago and I still get frequent messages from people telling me how this book changed their life. And if you have an Audible Plus subscription, you can listen to it for free!
We March by Shane W. Evans – ebook for $2.99
I love the sparse words and spectacular illustrations in this book about the March on Washington. It's a perfect book for Black History Month for even the youngest reader.
Off the Clock: Feel Less Busy While Getting More Done by Laura Vanderkam – ebook for $4.99
You know I love Laura Vanderkam (she's the author of All the Money in the World which was last month's pick for the Everyday Reading Book Club) and this book about how to escape that perpetual feeling of busyness is a great read.