If you have Audible Premium Plus or Audible Plus, you have access to thousands of audiobooks included in the Audible Plus Catalog. Here are some of the best ones! 
If you are looking for ways to start listening to more audiobooks, pop in your email address and I'll send you a list of my best tips for starting audiobooks!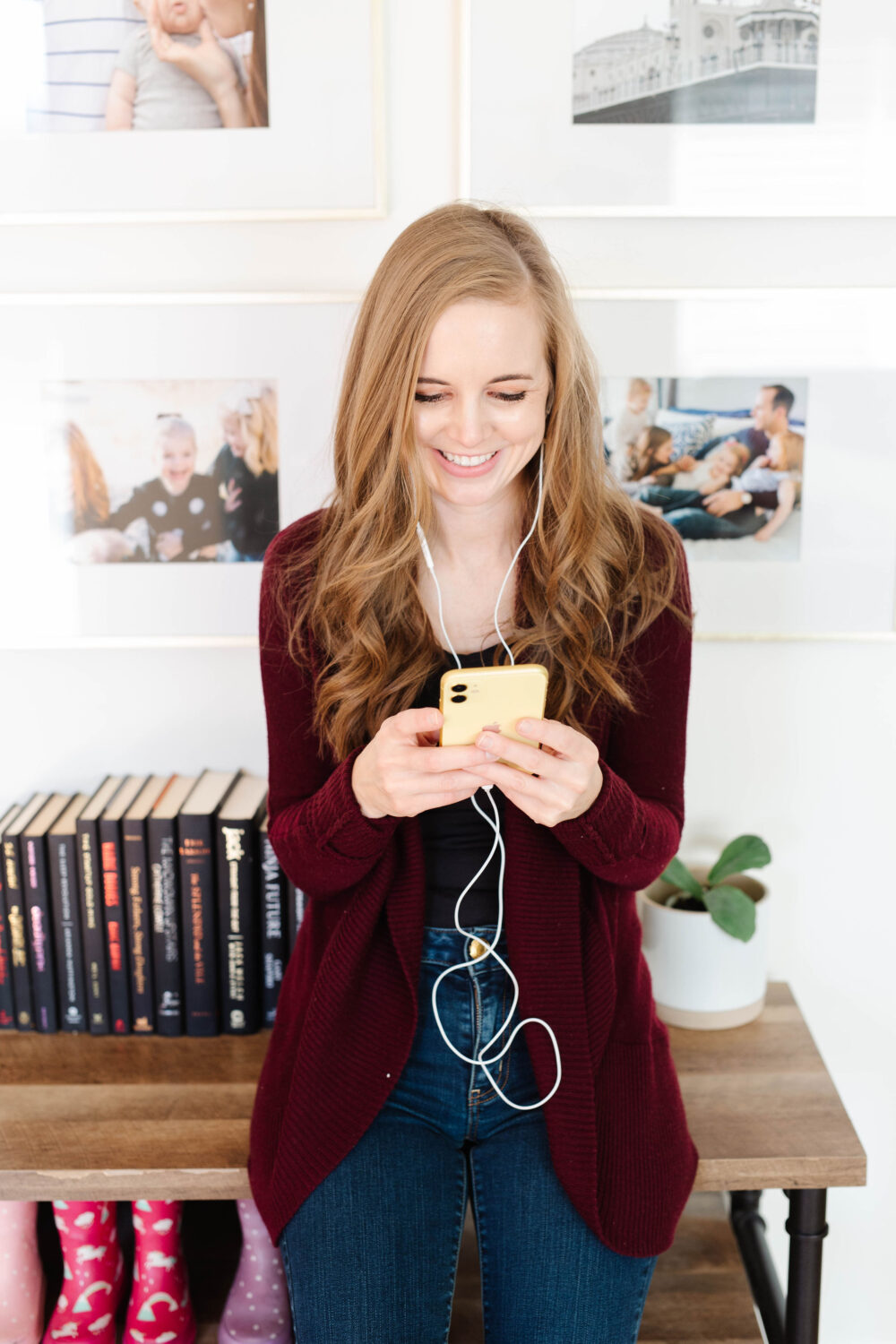 Since Audible released Audible Plus last year, one of the most requested posts is a list of good books included in Audible Plus.
(If you're not familiar with Audible Plus or how it works, check out this post and it'll give you the whole rundown!).
We've been using Audible Plus for several months now and my girls listen to books from the Audible Plus catalog every single night on their Echo Dots as they go to sleep (I'm pretty certain you need to turn off the FreeTime filters in order to allow them access to audiobooks in the Audible Plus catalog – I couldn't get it to work until I turned it off).
I'll be the first to say that Audible Plus catalog is NOT the easiest to navigate – I'm surprised by how much effort it takes to search out new books and that it's not as easy as I would expect from Amazon.
On the Audible App (which is free), you can push the "Discover" button on the bottom menu and then from the new screen press the "Plus Catalog" button. It will then show you all the different categories and you can see all the included titles in that category. Just press "Add to Library" for any of them that appeal to you and they'll show up in your library, ready to listen to!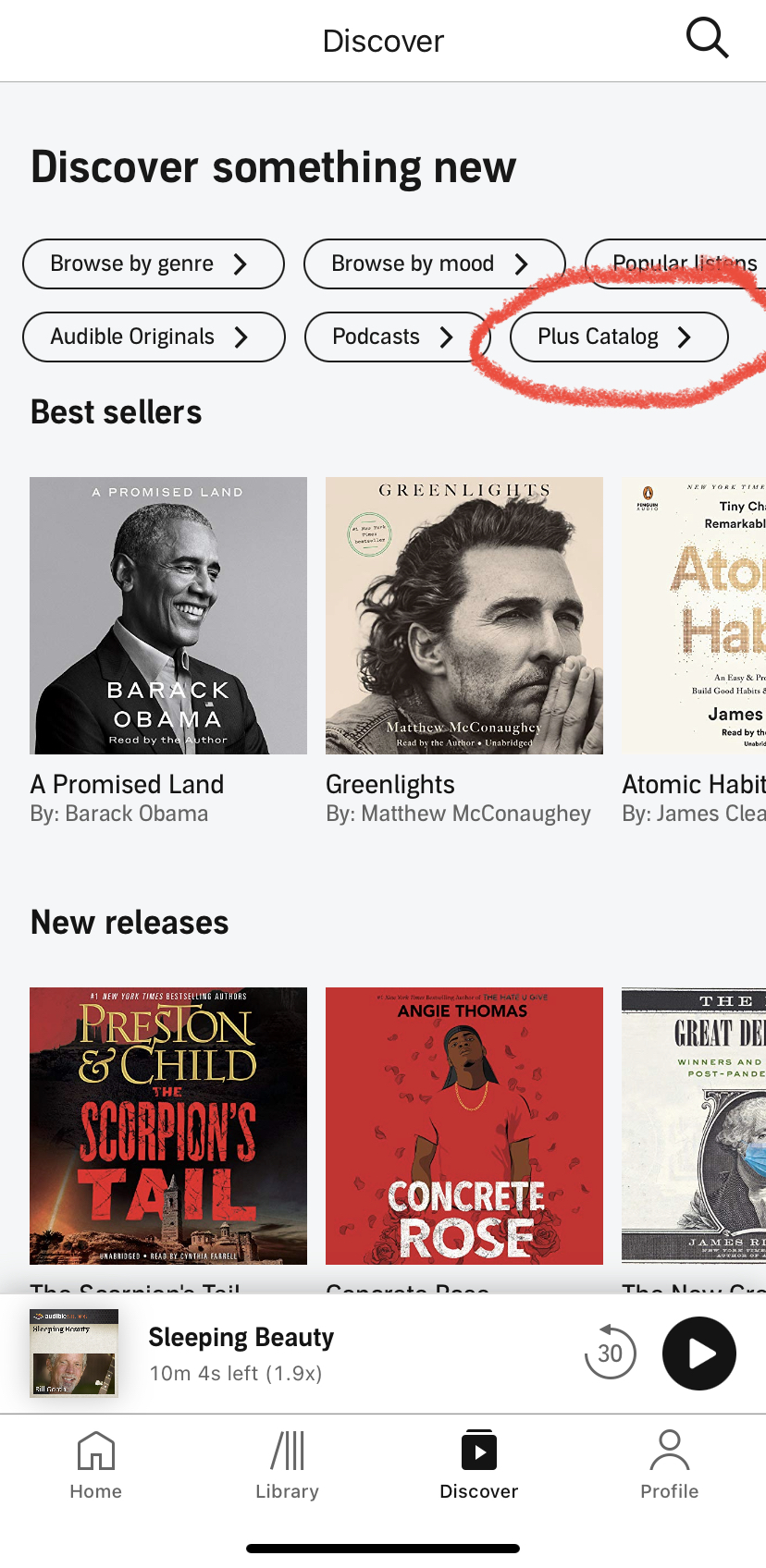 You can also look at all the books in the Audible Plus Catalog on Amazon – you can see them all here and filter by category, rating, length and language.
Also, if you look up a book on Amazon, it'll show you if it's included.


Also, you'll notice that MANY of the audiobooks included in the Audible Plus catalog are old titles – this is because they are books that are now in the public domain and anyone can create recordings of them.
So if you're looking for all the hottest new titles or want a lot of diverse titles from BIPOC authors, Audible Plus is probably not your best bet.
All of that said, I've spend HOURS combing through the Audible Plus catalog and there are certainly plenty of audiobooks worth listening to.
Plus, you can try Audible Plus for a month for free and listen to your heart's content without paying a dime.
Here are some of the Audible Plus titles we've listened to and enjoyed: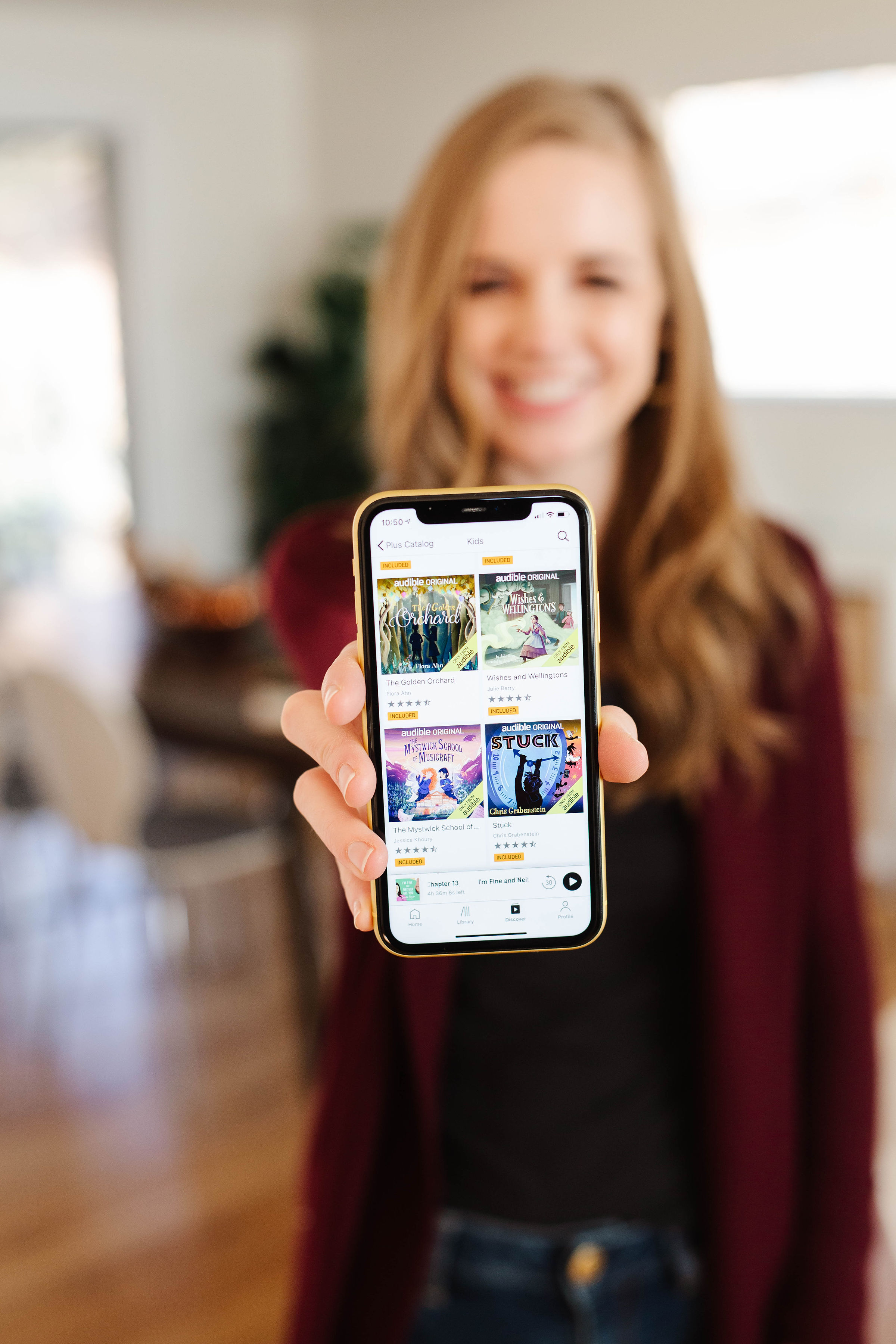 The Best Books in the Audible Plus Catalog
KIDS BOOKS IN THE AUDIBLE PLUS CATALOG: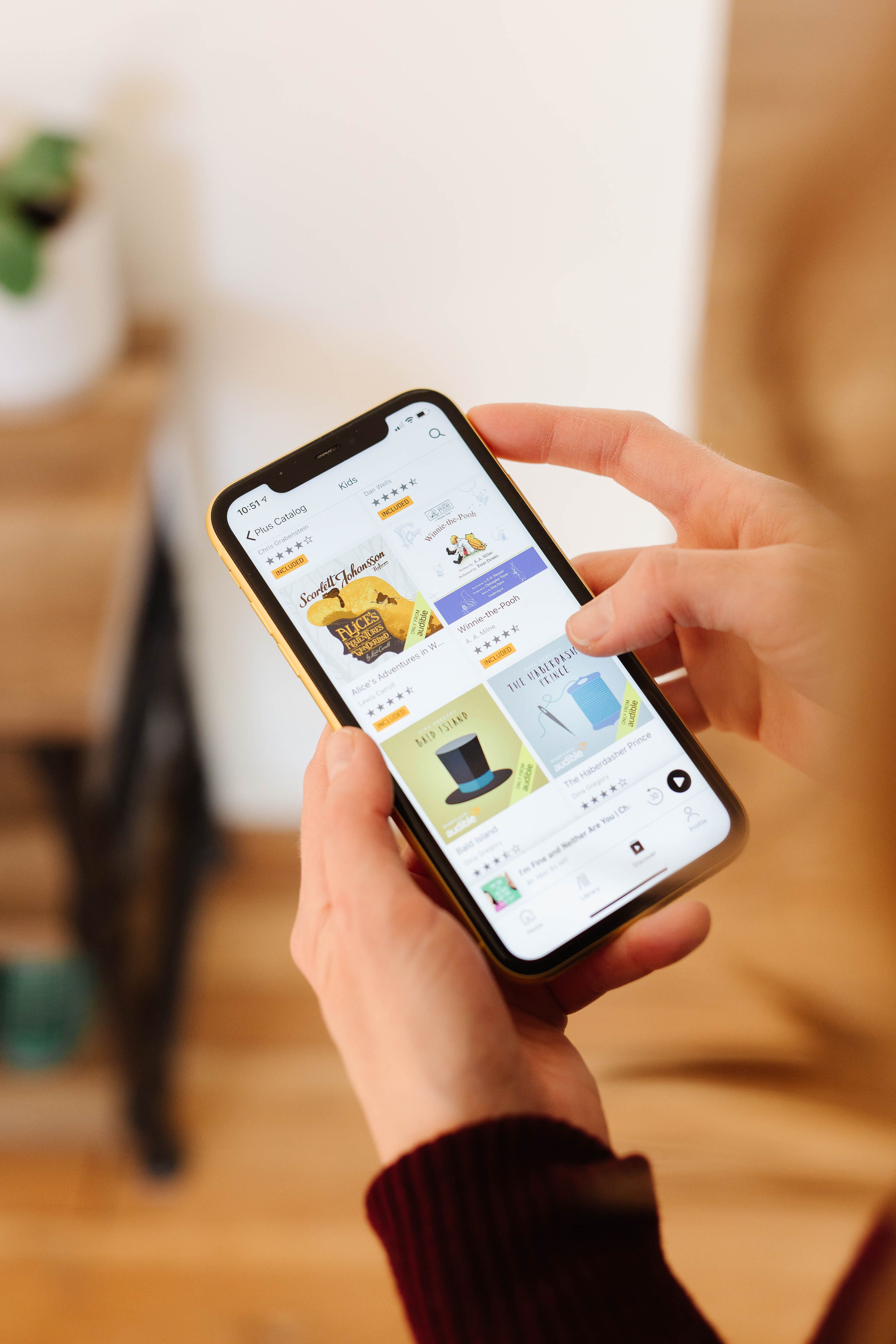 ADULT FICTION BOOKS IN THE AUDIBLE PLUS CATALOG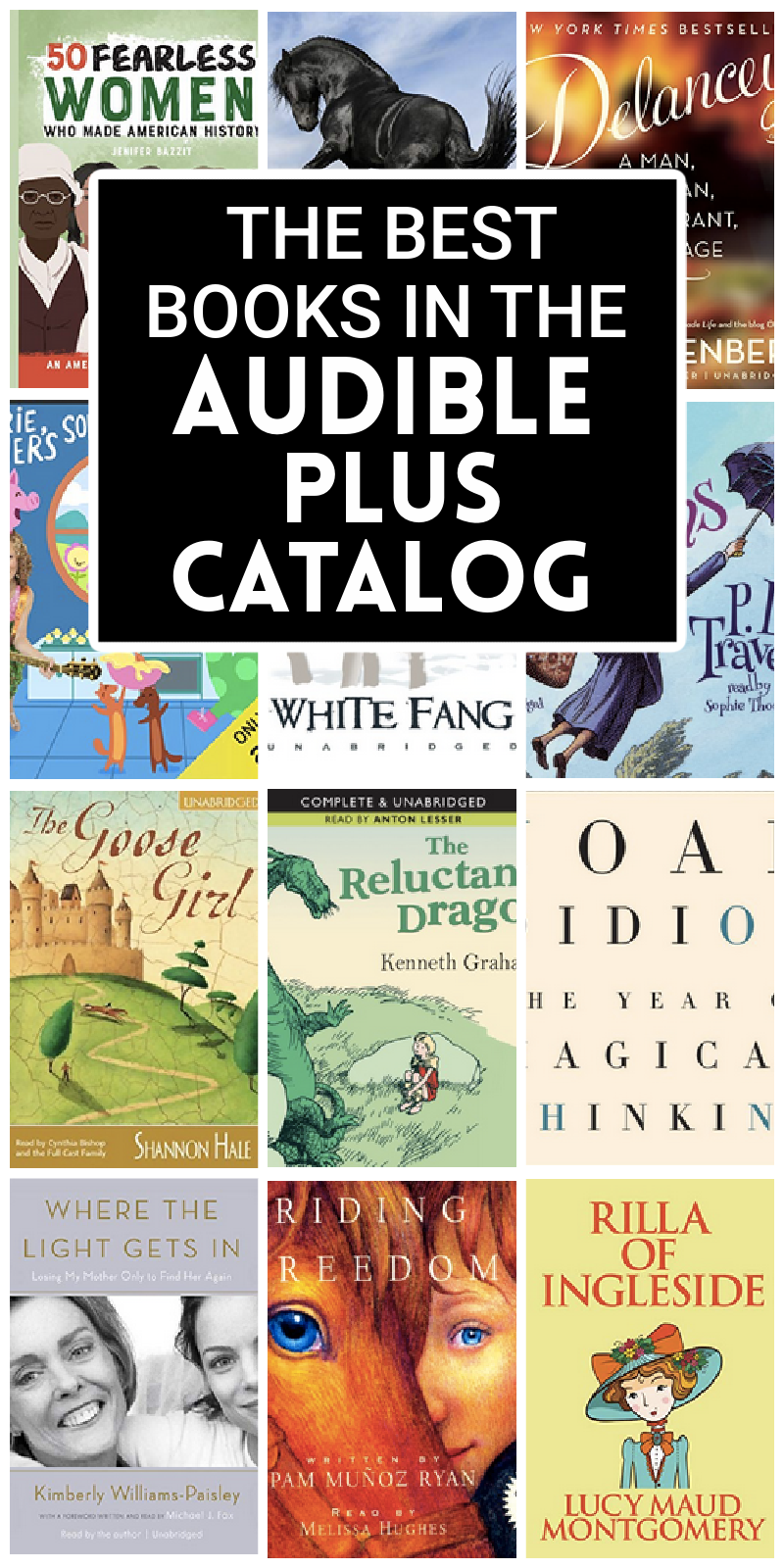 ADULT NON-FICTION BOOKS IN THE AUDIBLE PLUS CATALOG
Any other favorite audiobooks that are included in the Audible Plus Catalog? I'm always looking for more recommendations!
If you liked this post about the best books in the Audible Plus catalog, you might like these posts too: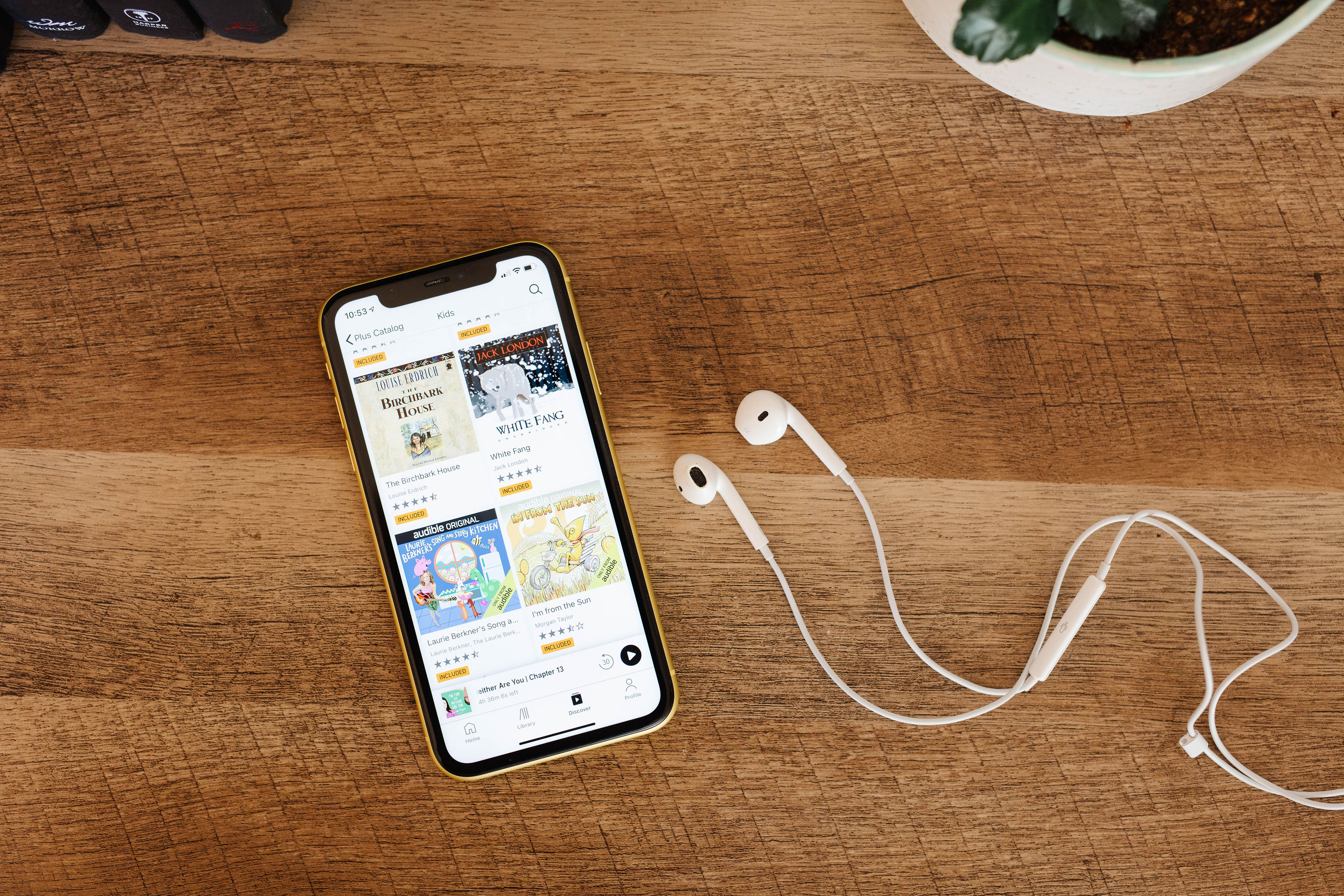 Photos by Heather Mildenstein