With school starting back up last week, Ella's hours a day to spend reading has been somewhat curtailed.
It's been so fun to watch her spend hours a day this summer reading or listening to audiobooks – it's been the perfect low-key summer around here and I'm a little sorry to see it end.
All that reading means she has TONS of books she's anxious to recommend – here are four she's particularly loved this summer.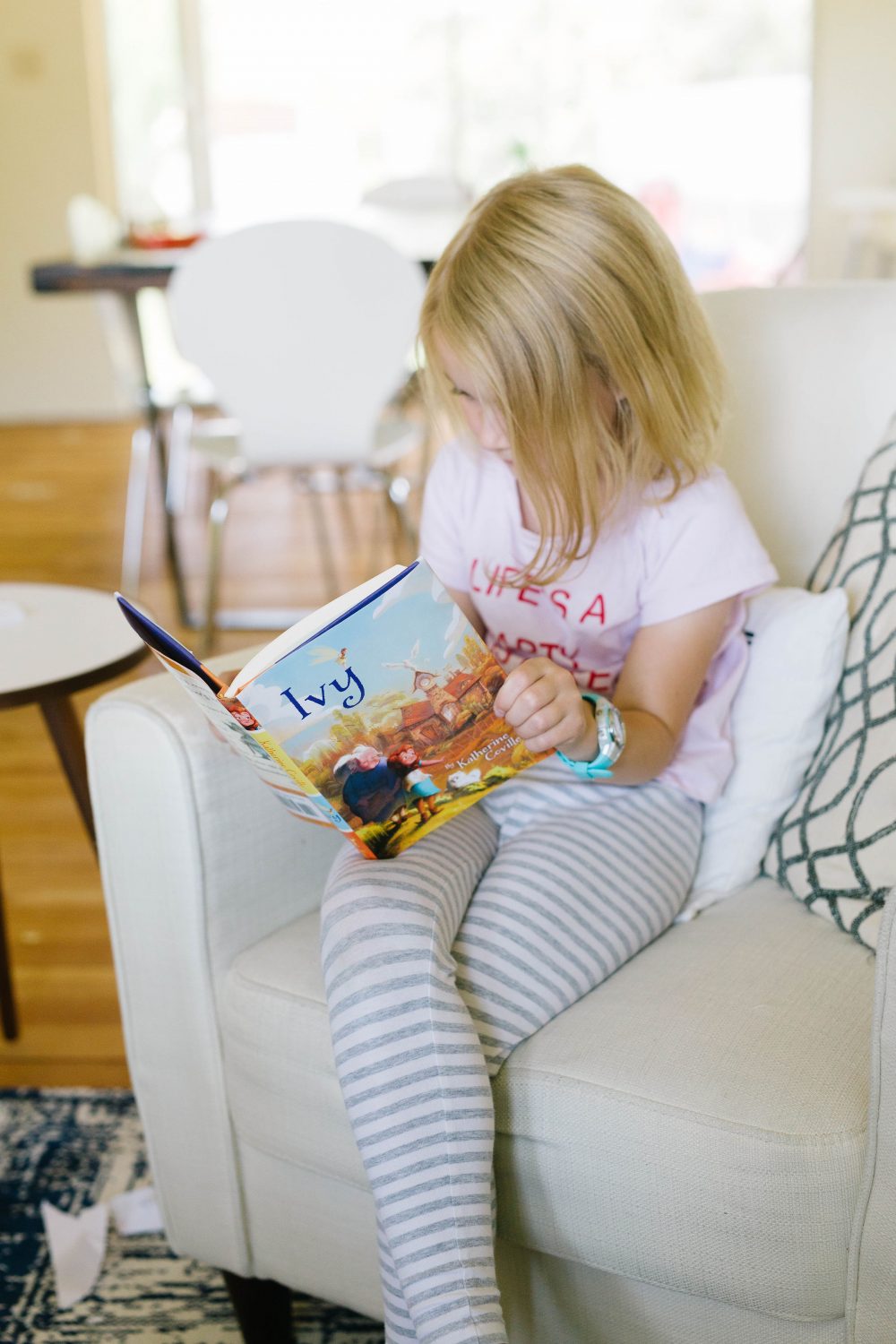 Best books for 4th graders
Black Beauty by Anna Sewell
118 pages
I know I read this one as a child, but I have almost zero memory of it (I read a bunch of The Black Stallion books when I was young, and it's hard for me to separate them in my memory). Ella was entranced by this story of an English horse and after she finished it, she got it on CD from the library and she and Ani have been listening to it on repeat at nights. Bart and the girls also watched the movie version a few weeks ago when I was out of town.
What Ella has to say: Black Beauty is a really good book with a mix of sad events and energizing events. I liked it because it was told from the horse's perspective rather than from a narrator's perspective. The movie isn't quite the same but ends up well like the book does.
The Terrible Two by Mac Barnett and Jory John, illustrated by Kevin Cornell
240 pages
When Miles Murphy moves, he's devastated to leave behind his title as the town's best prankster. And worse, when he arrives in his new town, he discovers that it already has a great prankster.  You better believe the prank wars are ON. I love Mac Barnett and Ella has loved all four books in this wacky series.
What Ella has to say: The Terrible Two is a good book but don't let any of your mischievous children read it because it has a lot of good prank ideas. It's very funny and there are four books in the series. Each one is just as good as the last.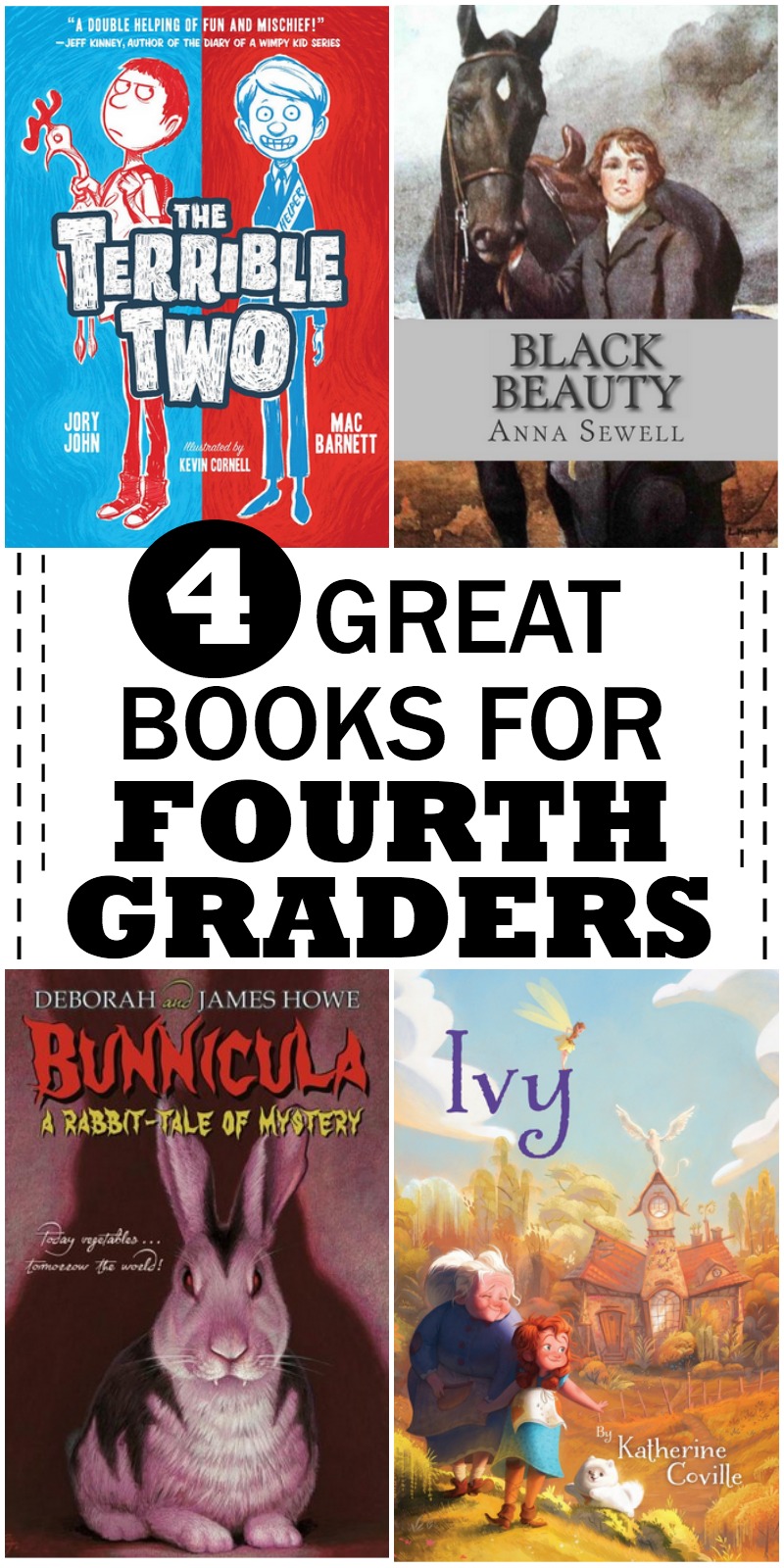 Ivy by Katherine Coville
144 pages
This book came in Ella's Bookroo subscription box and she loved this book about Ivy and her grandmother who acts as healer to the woodland creatures. But the human neighbors are less fond of her because her garden is so overrun and when a contest for the tidiest town in the kingdom is launched? Well . . . .something is going to have to change.
What Ella has to say: Ivy is a very exciting book with a good mix of characters. It's exciting because there are magical creatures and spotless front steps which don't go together, at least not when a griffin crash lands and a dragon has a cold. It reminds me a little of Hamster Princess – not because they are hamsters but because there are magical creatures.
Bunnicula by Deborah and James Howe
128 pages
We read this book together back when Ella was in first grade during October and it was the perfect Halloween read-aloud (you can see it and a few other Halloween read-aloud favorites here!). Ella fell in love with this story about a family that brings home a little bunny, but the other pets are terrified that he's a VAMPIRE bunny. She went on to read the whole series of 7 books, and I'm excited to read it aloud to Ani this fall.
What Ella has to say: Bunnicula was a really fun read-aloud and after my mom read it aloud to me, I had to read the whole series to find out how it ended. It's not very scary but the story sucks you in. I like that it's told from a dog's point of view. And I also like a long series so I can keep reading it.
And if you'd like a printable copy of this list that you can take to your library or screenshot on your phone for easy access, just pop in your email address below and it'll come right to your inbox!
P.S. You can see all of Ella's review here!
if you liked this post about books for 4th graders, you might also like these other posts: