When I put together my first list of 100 best picture books in 2015, I didn't imagine it as an annual post.
Now, four years after that first list, it's become one of my favorite traditions on Everyday Reading.
I love seeing families use the list to find new titles, help improve your library trips, and give a little structure to your summer reading. Nothing makes me happier than hearing from you about new favorite titles you've found, how you've discovered amazing authors, or helped your child expand their reading palette.
I love seeing you print it off and mark off the books as you read and sharing the ones you love most on Instagram.
As usual, I've tried to make this list a good mix of new and older titles, fiction and non-fiction (although, we all know my picture book lists are always going to skew more heavily toward fiction), funny and sweet, and short and longer.
I hope the 2019 list of 100 picture books will help make your summer reading with your children a little more fun this year!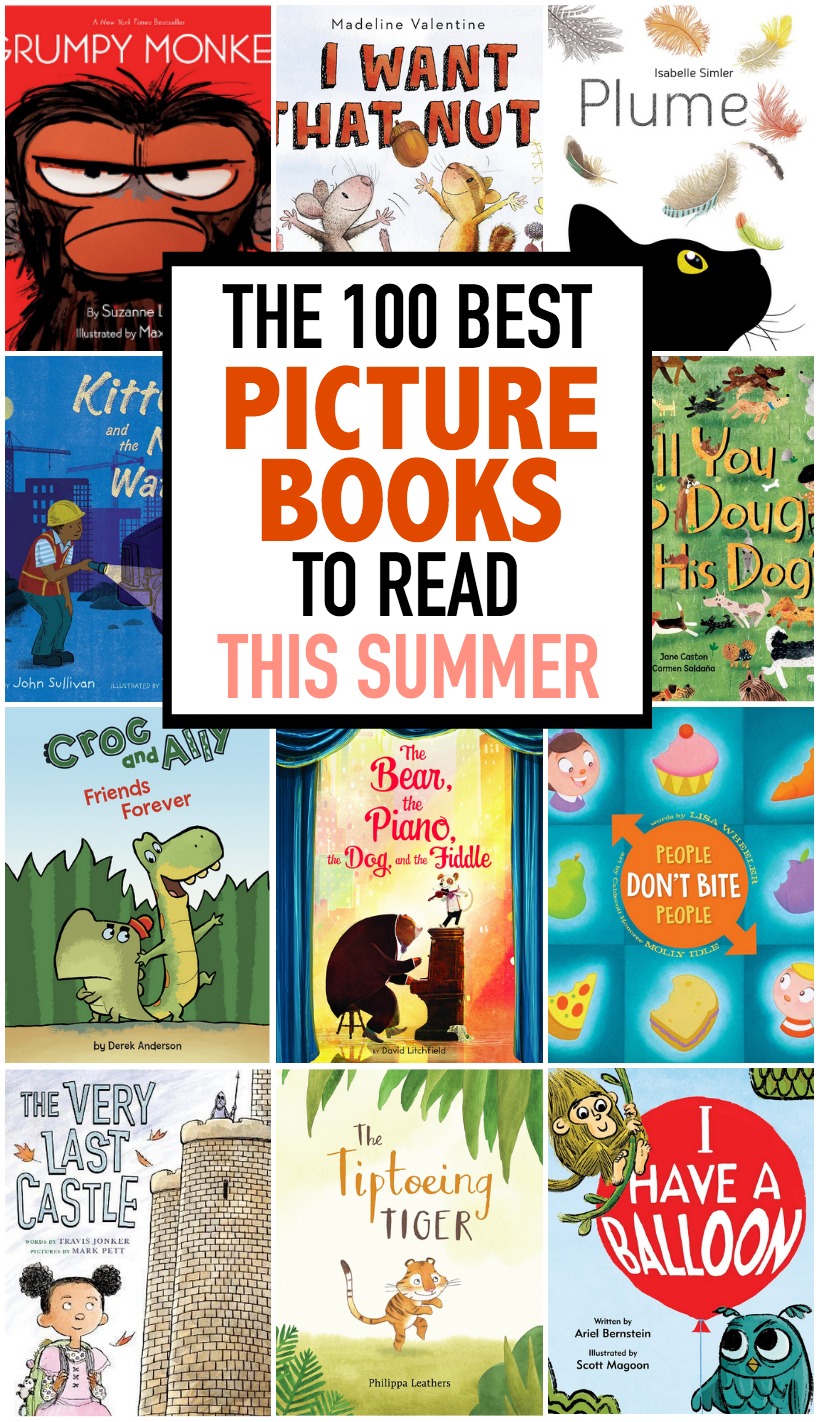 The 100 best picture books to read this summer
If you need even more picture book recommendations, you can check out the 2015 list, the 2016 list, the 2017 list, and the 2018 list too!
And if you'd like a printable copy of this list that you can take to your library or screenshot on your phone for easy access, just pop in your email address below and it'll come right to your inbox!
IF YOU LIKED THIS LIST OF 100 BEST PICTURE BOOKS, YOU MIGHT ALSO FIND THESE POSTS HELPFUL: