I can't believe this is my third year putting together a list of 100 picture books.
It's always so delightful to collect favorite picture books, both old and new, and put them into one list, even if it becomes progressively difficult each year to come up with 100 picture books I didn't include in the previous years' lists.
Of course, the best part is hearing from families that use this list to find new favorites at their libraries or the bookstore, or who try to read every picture book on the list during summer vacation. I love that it's been a fun project for so many of you the last two years, and I hope you like this list just as much as I loved putting it together.
And if you have a friend or two who might enjoy these recommendations as well, I'd be delighted if you passed it along.
Happy summer reading!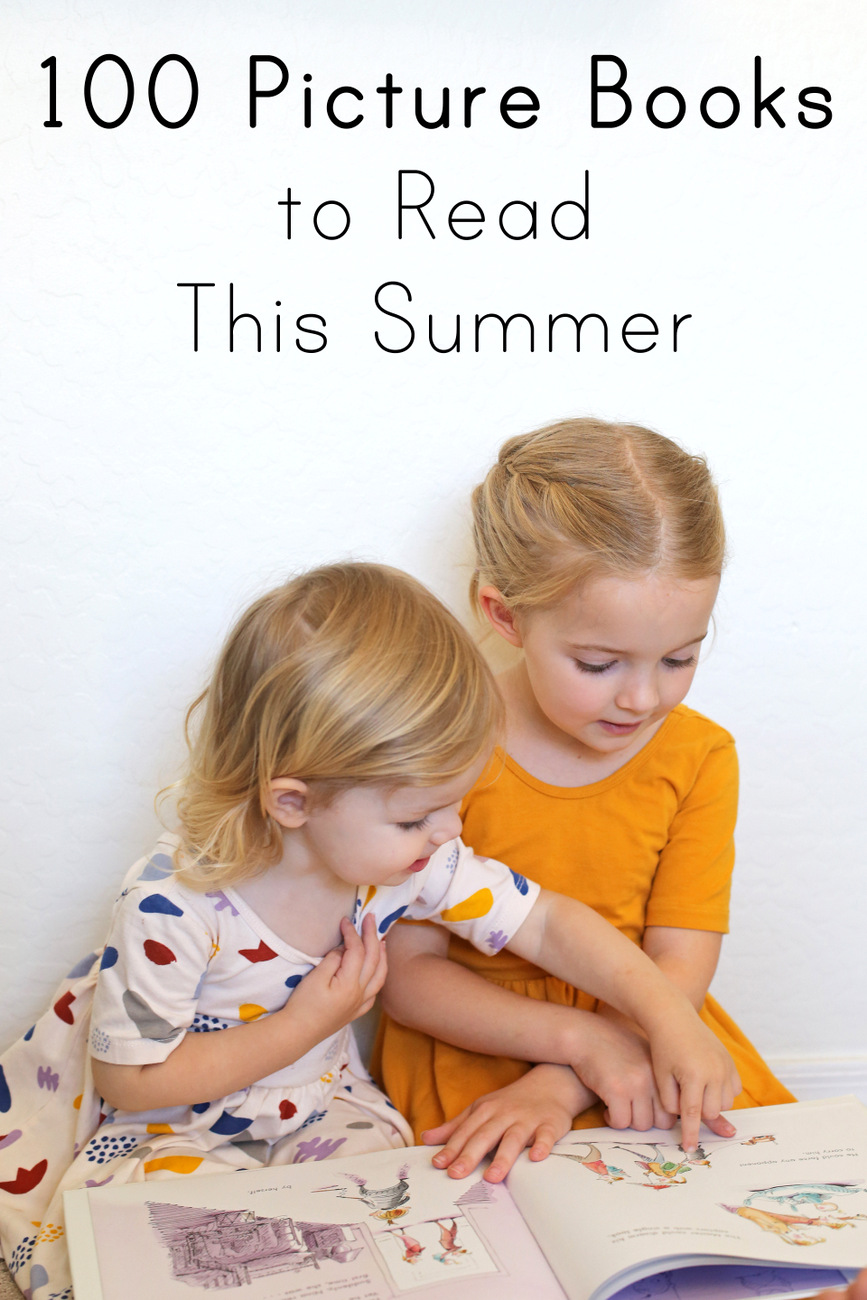 even more picture books to read this summer
Submit your email address below to receive a printable copy for easy reference. It will come directly to your inbox!
And if you want even MORE picture book ideas, here is the 2015 Picture Book List and the 2016 Picture Book List, each with another 100 titles (and no crossover between any of the lists!).
Happy reading!