Can you believe this is the FOURTH year of 100 children's picture books?
Every year I think, "well, that's it. There are officially no more good picture books that I haven't talked about" and then by the next summer, I have 100 brand new children's picture books to add to the list.
There are just SO many good ones!
I try to do a combination of new and older titles, children's picture books that are wildly popular and ones you might not have heard of yet, and a mix of silly, sweet, and smart.
There's also a printable version of this list available, so if you want to print it out the full list 2018 children's picture books list and mark them off as you read them or use it as a reference at the library or bookstore this summer, you can grab that at the bottom of the post!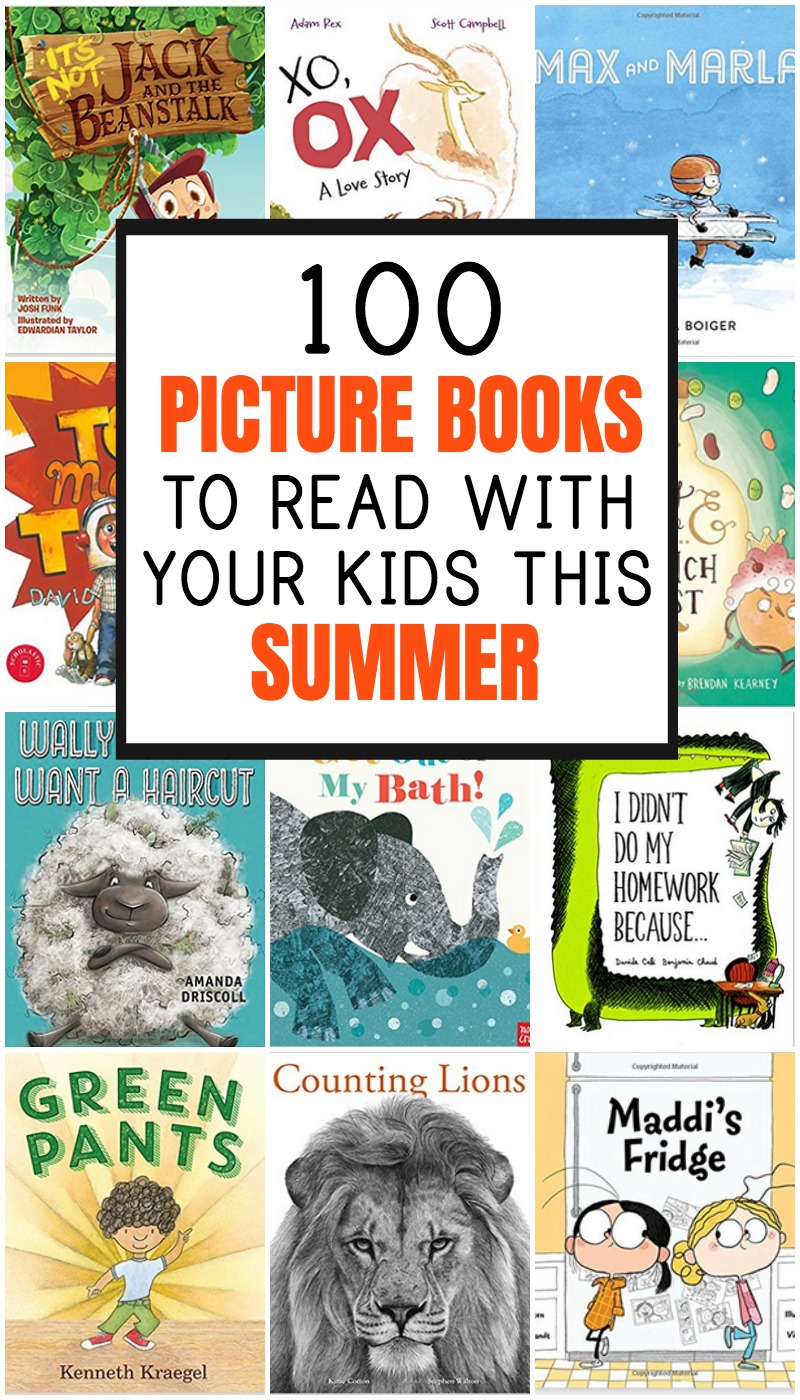 The 2018 List of 100 Children's Picture Books
You can also check out the 2015 list, the 2016 list, and the 2017 list if you want even MORE children's picture books suggestions.
And if you'd like a printable copy of this list that you can take to your library or screenshot on your phone for easy access, just pop in your email address below and it'll come right to your inbox!
If you liked this list of 100 children's picture books, you might also find these posts helpful:
Reader Interactions