Summer is upon us and I'm always on the hunt for simple activities for the girls and me to do together.
It's no surprise that reading books is one of my favorite activities – preferably with some sort of cookie to go along with it.
Last year, I printed out the whole list of Caldecott books, and Ella and I made some good progress through them.
But some of those books are HARD to track down or are just old and not that interesting 80 years after publication.
So this year, I've put together a list of 100 of the most popular picture books at our house. 100 gives you about 3 books a day to read over the next 3 months and also means that if your library doesn't have some of them, you have plenty more options.
If there's one thing I've learned about myself after being a children's librarian, introducing 800 elementary schoolers to children's lit, and now being a parent for the last five years, it's that I am VERY picky about picture books.
These 100 are ones I'll wholeheartedly stand behind. They're funny, beautiful, kid-friendly, absolutely top-notch and will hopefully be super popular picture books by the end of this. We've read every one of them (I cannot stand a book list where the person hasn't actually read everything they're recommending), and the girls and I all give them big thumbs up.
There's also a printable copy of the list at the bottom of this post if you want to hang it up so you can mark them as you work your way through or take it along to the library or bookstore with you this summer.
Mostly, I just hope you find some new (or old!) favorites on this list. Happy reading!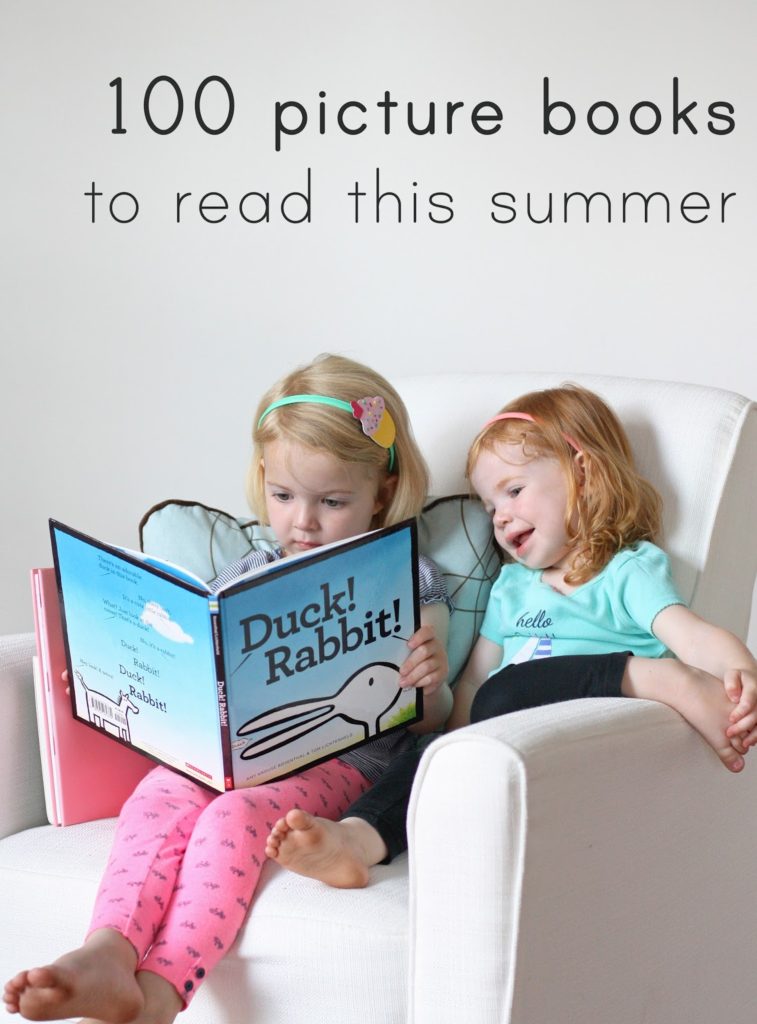 100 picture books to read this summer
And if you'd like a printable copy of this list of our most popular picture books that you can take to your library or screenshot on your phone for easy access, just pop in your email address below and it'll come right to your inbox!
P.S. If you'd like even more picture book suggestions, I share daily recommendations over on Instagram.
if you liked this post about 100 popular picture books to read this summer, you might also like these other posts: