These easy strawberry muffins are so simple to make – you just need one bowl and no unusual ingredients – and you can use fresh or frozen strawberries! A pinch of cinnamon makes these strawberry muffins extra special (and your house will smell AMAZING).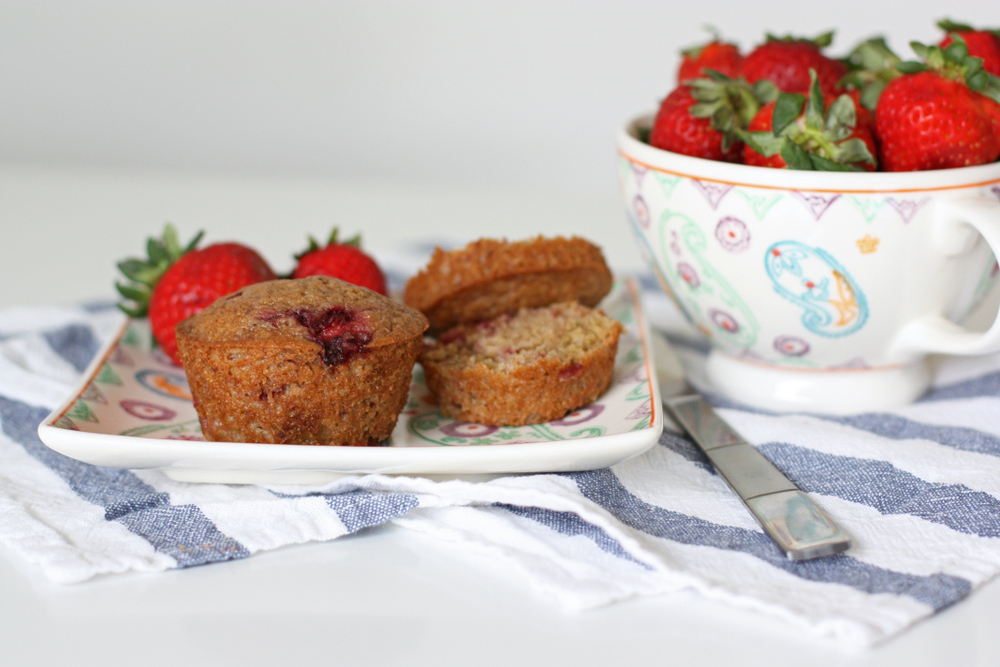 We are a muffin family.
Bart has eaten the same muffins almost every day for breakfast since 2008, and I make different muffins fairly regularly to keep in the freezer for the girls to have for after-nap snacks.
The (super-nice) muffin tin we got for our wedding has definitely gotten more than its fair share of use in our kitchen.
I don't ask a lot of my muffin recipes, except for two things. I want them to be delicious (good flavor, good texture) and I want them to be easy to make (one bowl, no fussy ingredients, no whipping egg whites or zesting citrus). Okay, so maybe I do ask a lot of my muffins.
Happily, these strawberry muffins meet all of my requirements. I love them with frozen strawberries in the winter and in the summer, they are the perfect way to use up strawberries that are starting to look a little past their prime.
The cinnamon makes them a little fun and different and also means your house smells extra amazing when they're baking.
A few tips for making Strawberry Muffins
As far as the strawberries go, I like to cut off the tops and then dump them into my blender and pulse it a few times to roughly chop them. If you blend them completely smoothly, it messes with the texture of the muffins a bit (although it's still delicious).
You can use fresh or frozen strawberries – if you're using frozen strawberries, I like to microwave them for 15 seconds or so to soften them up before chopping them. They'll have some juice from defrosting and I just pour it into the batter.
P.S. If you like these strawberry muffins and are looking for other super quick and easy muffins, these banana muffins are a total staple around here. I've never had a better banana bread or muffin.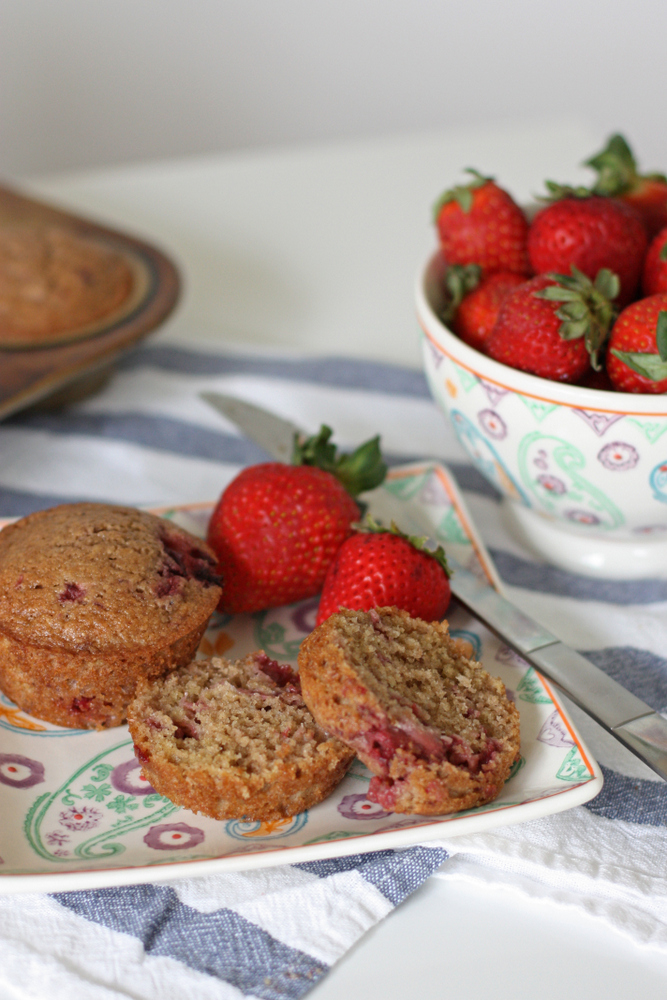 Easy Strawberry Muffins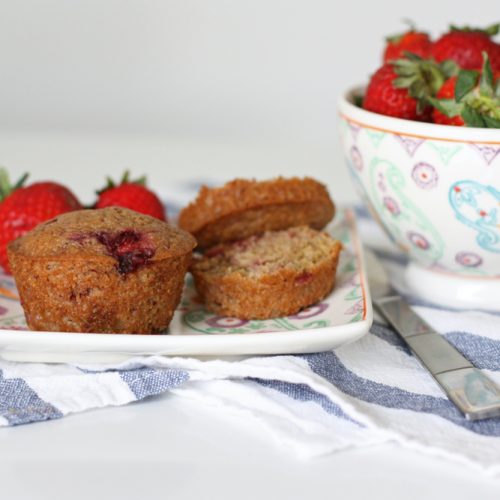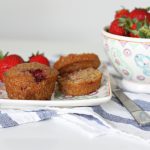 Cinnamon Strawberry Muffins
These one bowl strawberry muffins are to DIE for - they're packed with flavor with a hint of cinnamon.
Ingredients
1½

cups

flour

I usually use white wheat

1

cup

sugar

½

tsp

salt

½

tsp

baking soda

½

tsp

ground cinnamon

2

eggs

1/3

cup

plain yogurt

1/3

cup

oil

1

cup

chopped or mashed strawberries

I usually just run them through the blender for about 5 seconds
Instructions
Preheat oven to 350.

Grease or line a 12-cup muffin tin and set aside.

Whisk together dry ingredients in a mixing bowl. Add the remaining ingredients and stir until just combined. Divide batter between prepared muffin tin cups

Bake for 28-30 minutes until golden brown or a toothpick comes out cleanly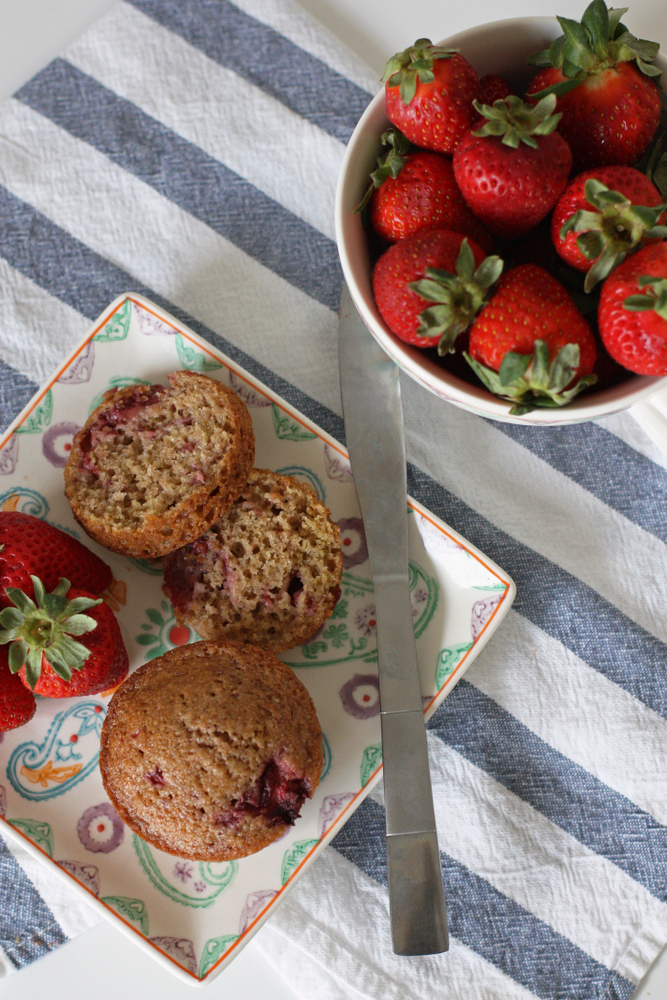 if you liked this strawberry muffin recipe, you might also enjoy these: