In high school, one of my signature moves was a giant cookie for my friends' birthdays.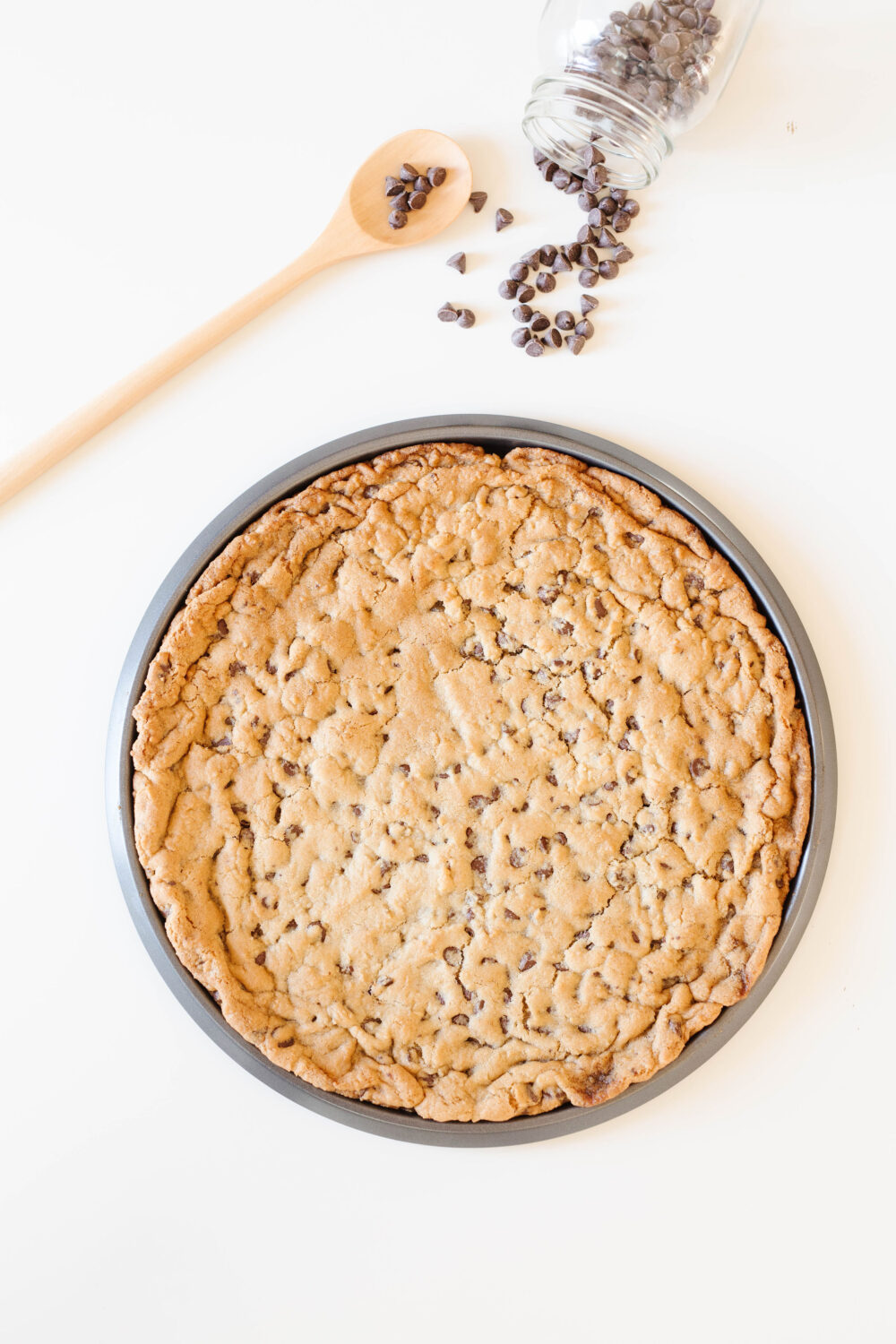 I can't remember how it even started (most likely a last-minute gift for a friend) and it kind of took off from there.
The first thing is. . . it's a giant cookie. There is nothing not to like about that.
Second, it's just such a fun, unusual surprise to get a cookie that's as big as a pizza.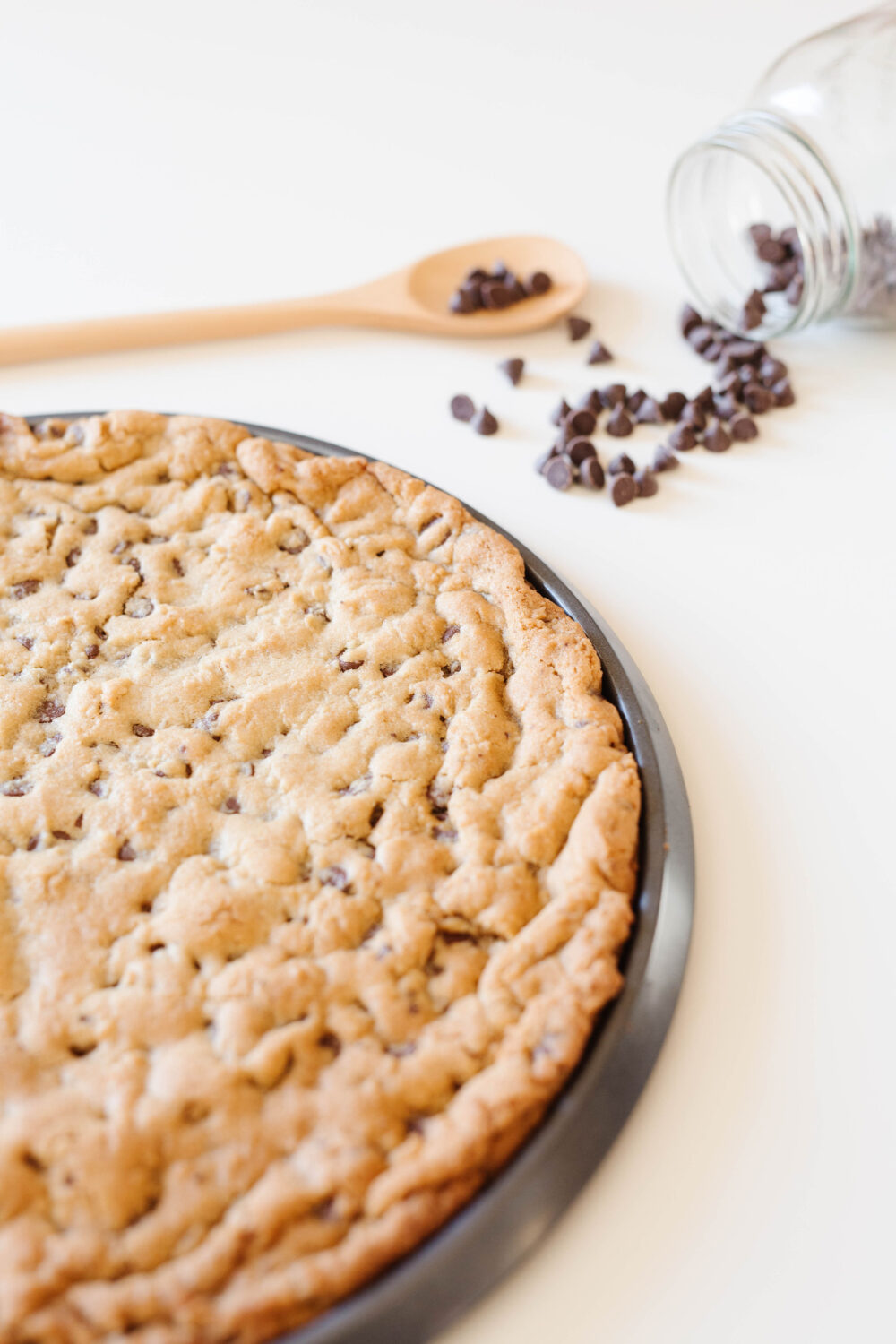 Third, it's easy to share with friends or break off chunks at the lunch table.
Four, it's inexpensive and easy on the giant cookie giver's side.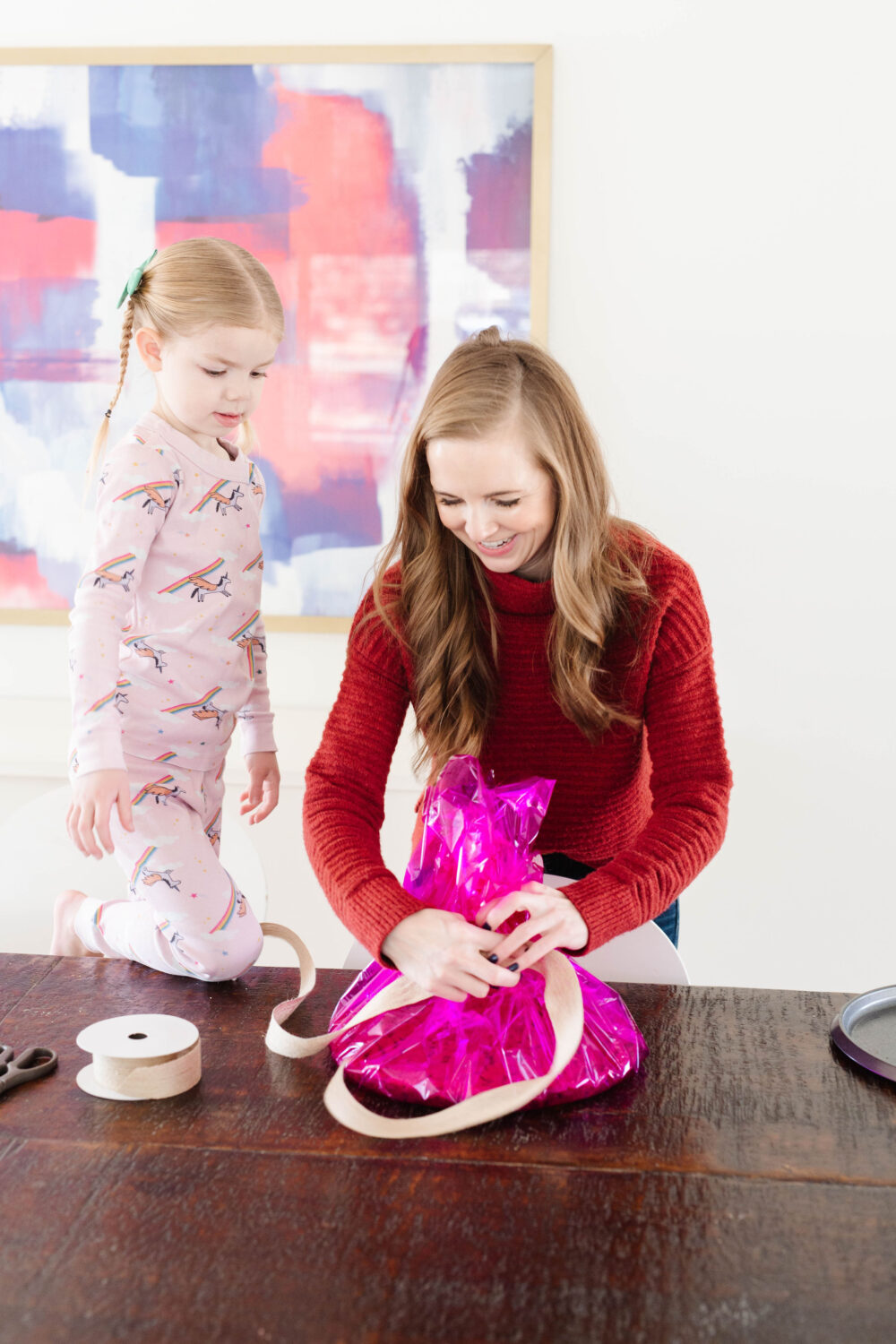 For a solid three years of high school, I made one of these at least once a month and I can't tell you how many friends would remind me of their birthday a few days before or hint about their favorite kinds of cookies.
I learned early on from my parents that presentation matters a ton, so I'd wrap the giant cookie in clear cello paper, tie it up with curling ribbon and . . . it's basically a party all by itself.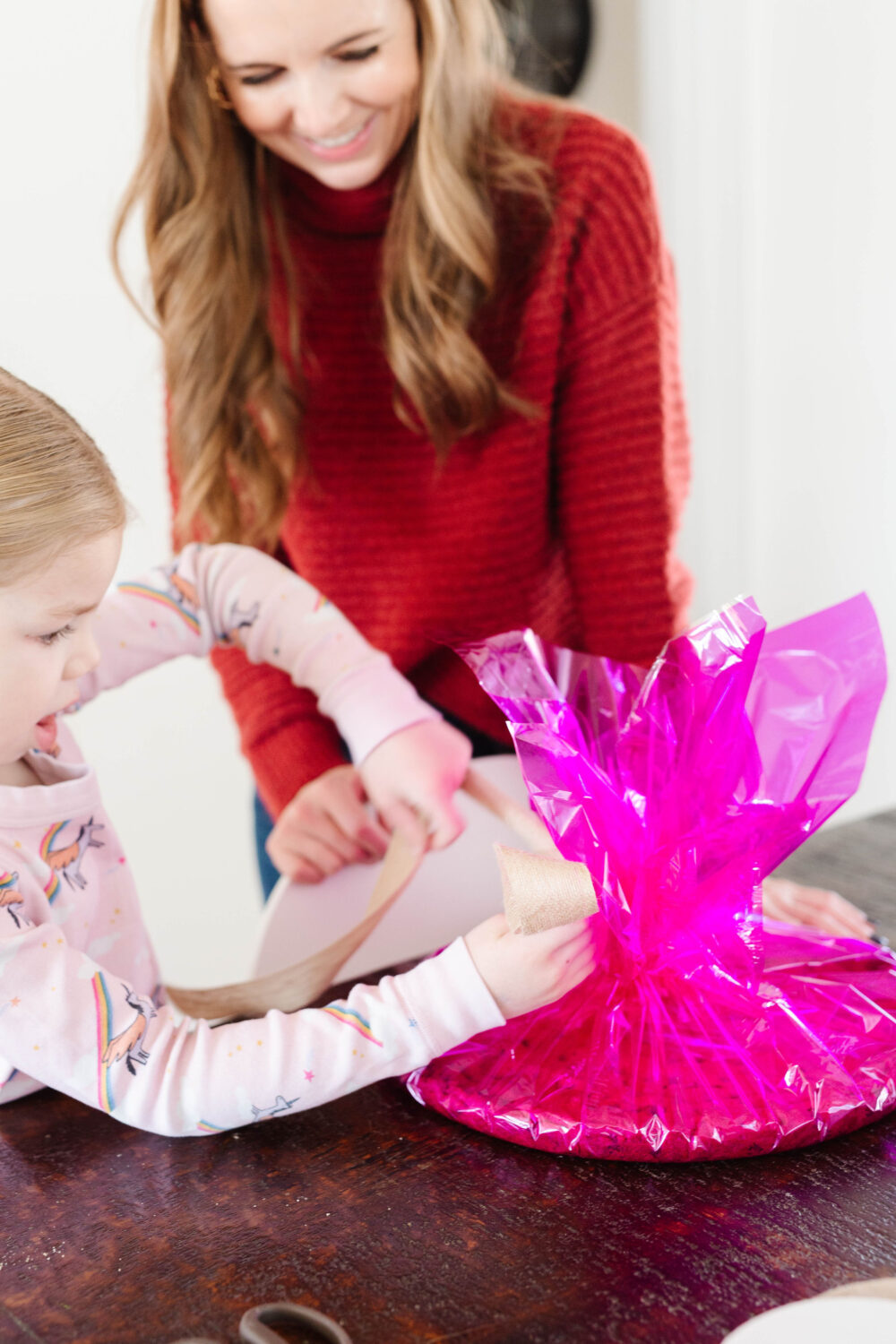 You can really use any cookie recipe you want, although chocolate chip is my go-to. Just make a batch of dough, squish it into a pizza pan (I have this $5 one from Target), bake until it's barely set in the middle, let cool, wrap and go!
Also, I always cut out a large circle of cardboard to slide underneath the cookie or it's generally too big to support its own weight and will crack (not the look I'm going for).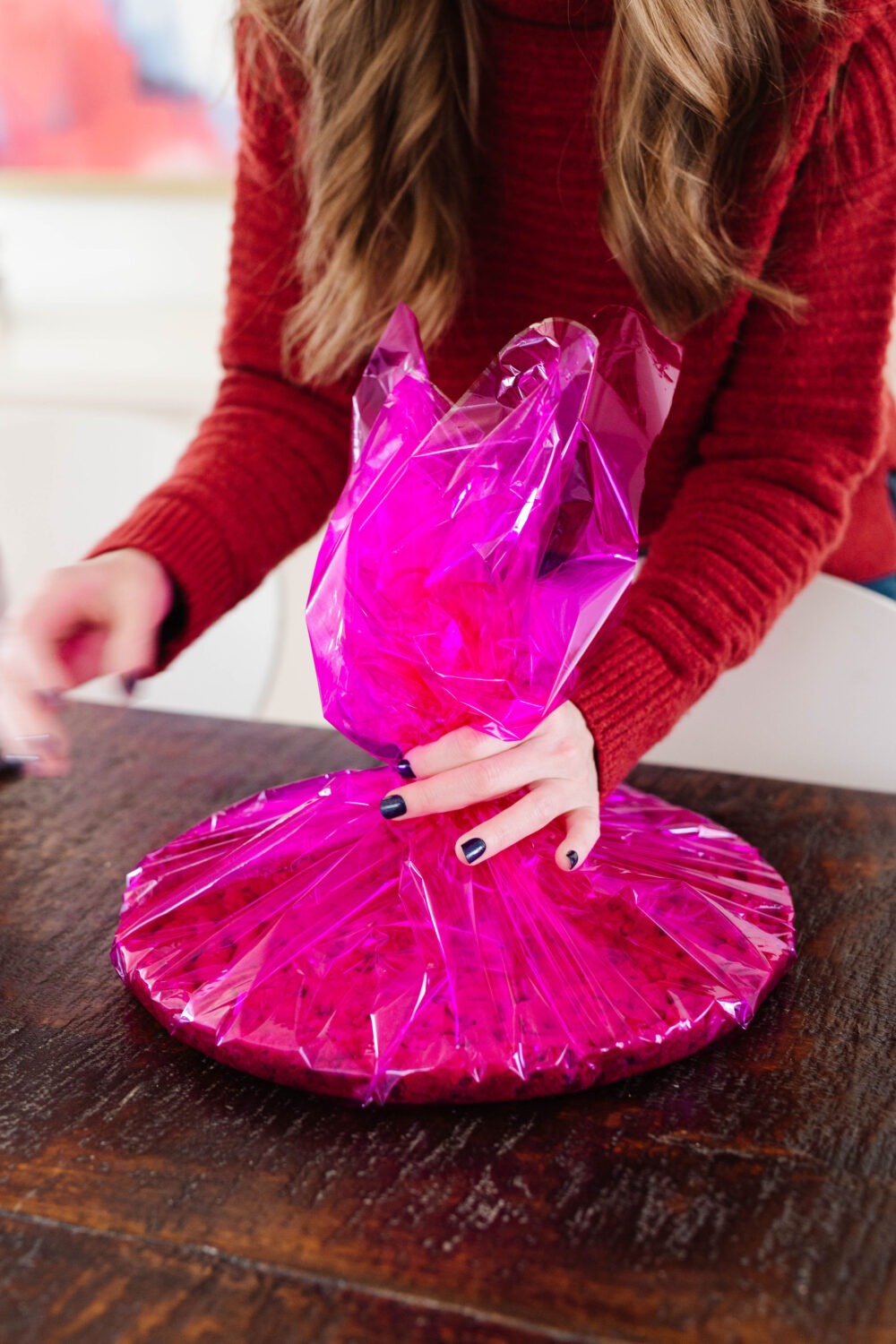 I can totally see my girls doing this as they get older for their friends – it'd be such a fun thing to see this silly little birthday tradition carried on!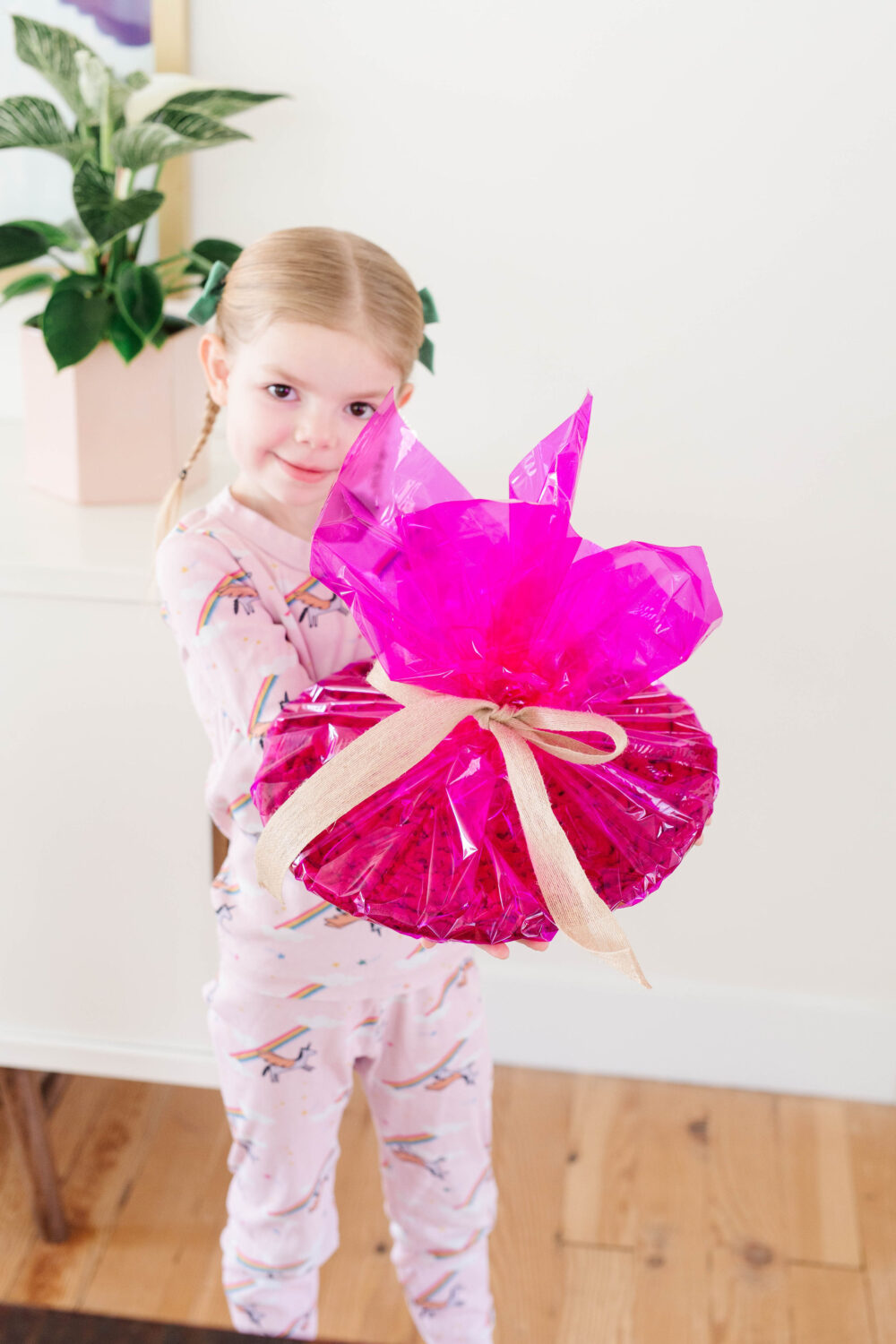 How to make a giant chocolate chip cookie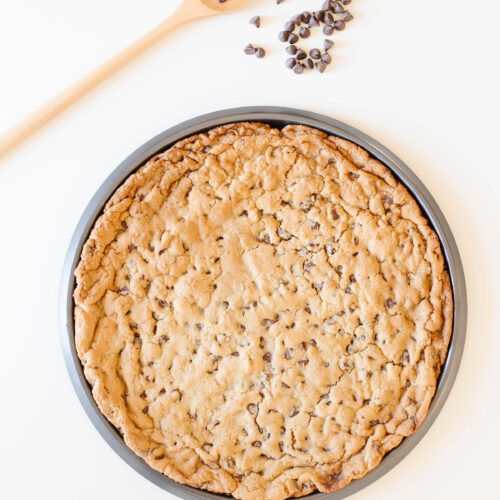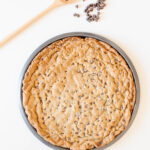 Giant Chocolate Chip Cookie Recipe
This giant chocolate chip cookie recipe is so fun! It's a show-stopping dessert at a party or a fun treat for a birthday or anniversary!
Ingredients
1/3

cup

butter

softened

1/3

cup

shortening

1/2

cup

packed brown sugar

1/2

cup

granulated sugar

1

egg

1

tsp

vanilla

2

cups

chocolate chips

1 3/4

cups

all-purpose flour

1

tsp

baking soda

3/4

tsp

salt

coarse salt for sprinkling
Instructions
In a stand mixer, beat butter and shortening together until combined (about a minute). Add sugars and beat another minute or two. Add vanilla and egg. Beat again.

Mix in the chocolate chips.

Add the flour, soda, and salt. Mix JUST until combined. It will look over-floured for a few seconds, but should come together pretty quickly.

Press the cookie dough evenly into the pizza pan and then sprinkle kosher or sea salt on top. Bake for 12-15 minutes, until the edges are lightly browned. Let cool before carefully removing from pan and wrapping.
Any questions about making a giant cookie? I'd love to help!
If you liked this post about a giant cookie, you might like these posts too: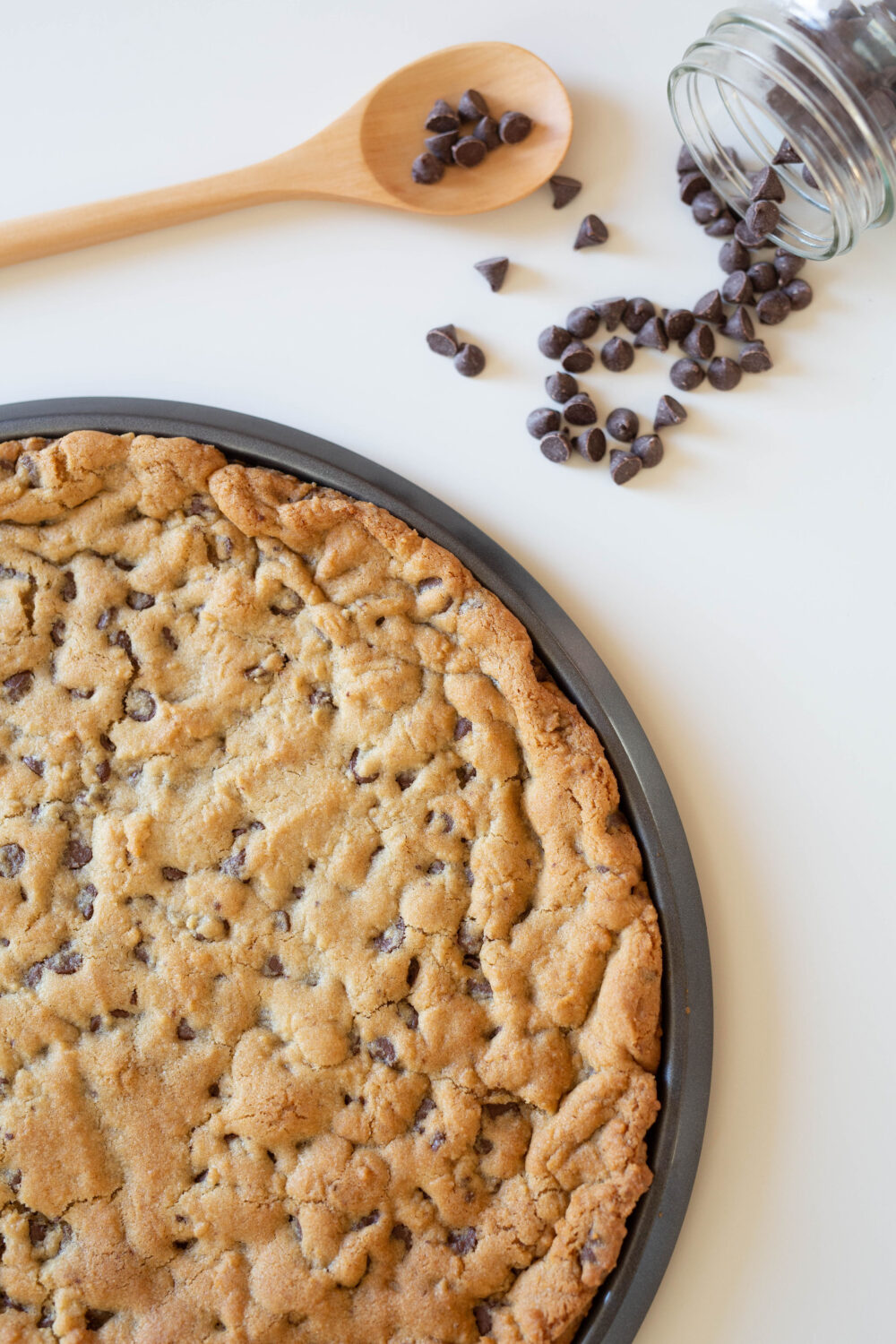 Photos by Heather Mildenstein