Today is my half birthday (whee!) and so it seems like the right time to share about what to do on your birthday as a grown-up.
One of the things my mom has said many times about being a mother is that you have to make your own sunshine.
Nobody else (certainly not your child) is going to applaud you for doing the laundry or keeping the mortgage paid or vacuuming out the car, and so your job is to make your life happy.
And there's no time that this is more true than on your birthday once you're a grown-up.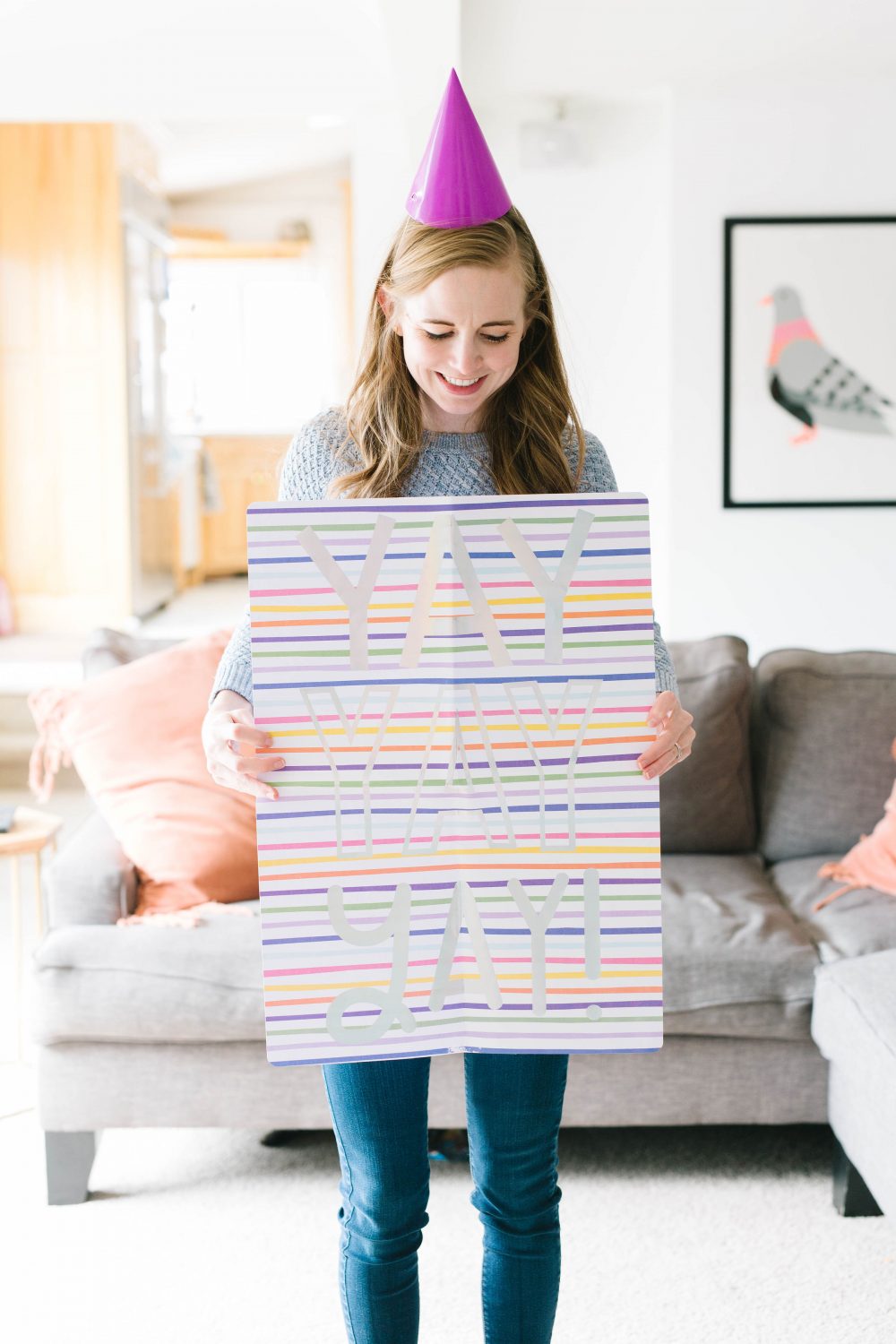 Probably no one is bringing cupcakes for the whole class or even really knows it's happening.
If you want your birthday to feel special and fun, you're most likely going to need to be the one who figures out what to do on your birthday so it gets celebrated the way you want it to.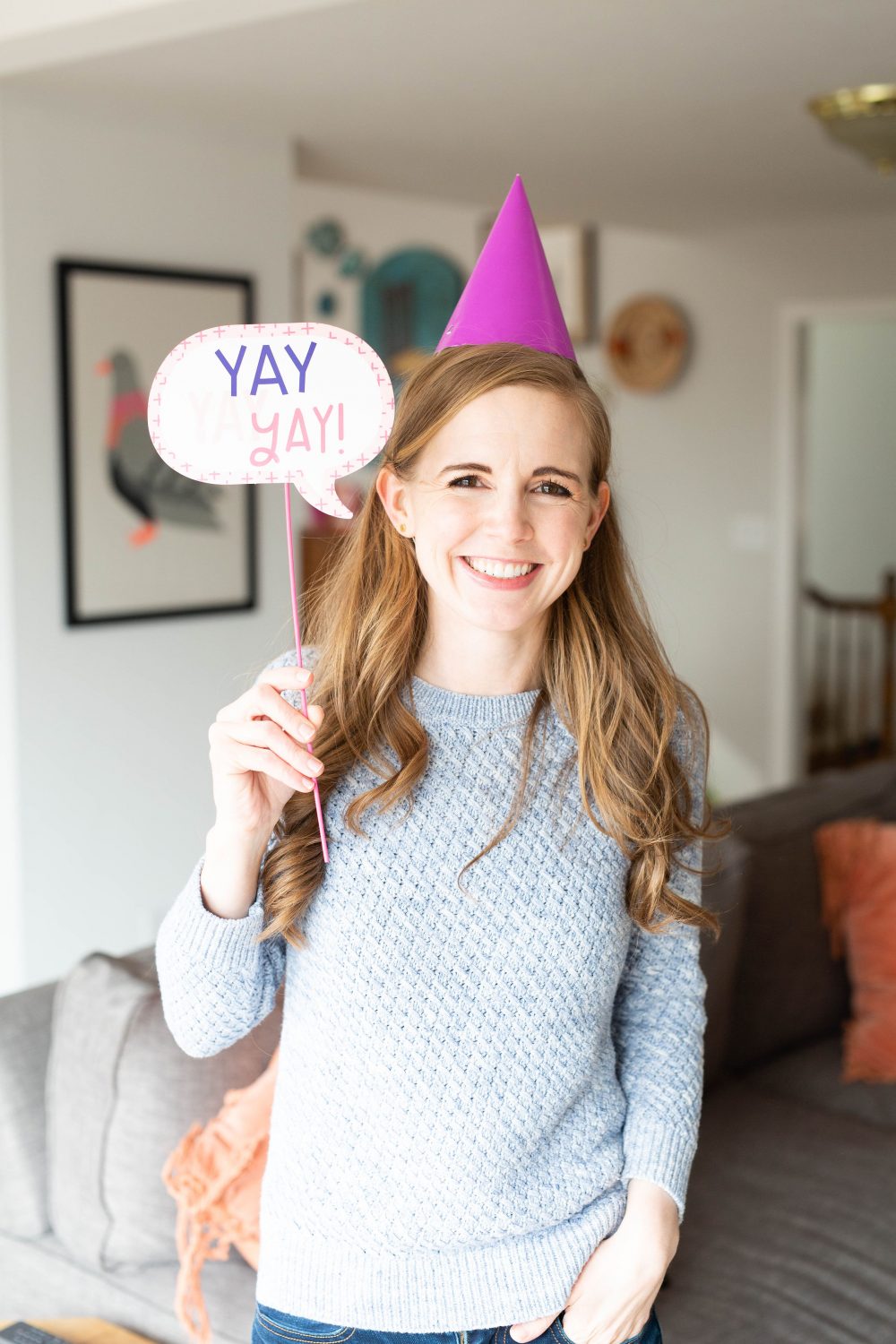 Here are 5 of my favorite 
ways to celebrate your birthday
Have a lunch with friends. This is one of my favorite things to do for adult birthday celebrations. I had two groups of friends in Arizona that I did this with. With one, we had birthday lunches at one of our houses with everyone except the birthday girl bringing part of the meal (usually salad, bread, cake, and drinks). The other group always went out for lunch and we'd pick a new casual lunch place each time. This past year on my birthday, about six weeks after we'd moved, almost all of my friends from that group sent me a text telling me they wished we were going out to lunch to celebrate and it made me feel so great. 
Pick a birthday treat. I never get a pedicure but it's one of my favorite things on earth, so every year, either on my birthday or the weekend just before or after, I leave all the girls home with Bart and head out for an hour or two and get my nails done (I also always use the birthday money I get from my grandparents for this – otherwise, it's so easy as an adult for birthday money to just disappear into the vortex of groceries, water bills, or babysitters). If a pedicure isn't for you, choose something that does feel like a special treat for you, whether that's a massage or a hair cut or a solo movie (one of my favorite treats ever).
Decide on a birthday cake strategy. I love to bake, so it's fun for me to choose a recipe without considering anyone else's taste but my own and spend a little time alone in the kitchen making it. But if baking isn't your thing, choose a fancy cake at a local bakery (or just at the grocery store!). Or choose a different special dessert if you don't love cake. My birthday is just a few weeks after our wedding anniversary, and the first year we were married, Bart's parents invited us over for a birthday dessert and when we arrived I discovered that my mother-in-law had asked Bart about my favorite cake flavors and when he'd told her that I'm not actually the world's biggest cake fan but I AM the world's biggest cookie fan, she'd make chocolate chip cookies with vanilla ice cream and caramel sauce instead. That was nearly 14 years ago, and I still get a little choked up about how nice that was.
Decorate for your birthday. Look, I'm not a Pinterest person when it comes to decorating. But a few balloons tied to the chandelier or a banner across the dining room or fresh flowers in the kitchen go a long way toward making it feel like a real celebration. And your birthday SHOULD feel like a celebration!
Do something for someone else. If you feel weird asking other people to celebrate your birthday, do something for someone else instead. Pick up a handful of fancy chocolate bars or copies of a favorite book or a small bouquet of flowers and take them around to some of your friends with a note telling them that the best way you can think of to celebrate your birthday is by celebrating the friends that make your life so rich. Or pay for coffee for 2 or 3 people behind you in line or donate books to your child's school classroom or volunteer at the library or whatever will make you feel awesome on your special day.
I'd love to hear how you celebrate your own birthday – do you go big or do you pretend it's not your birthday or something in between?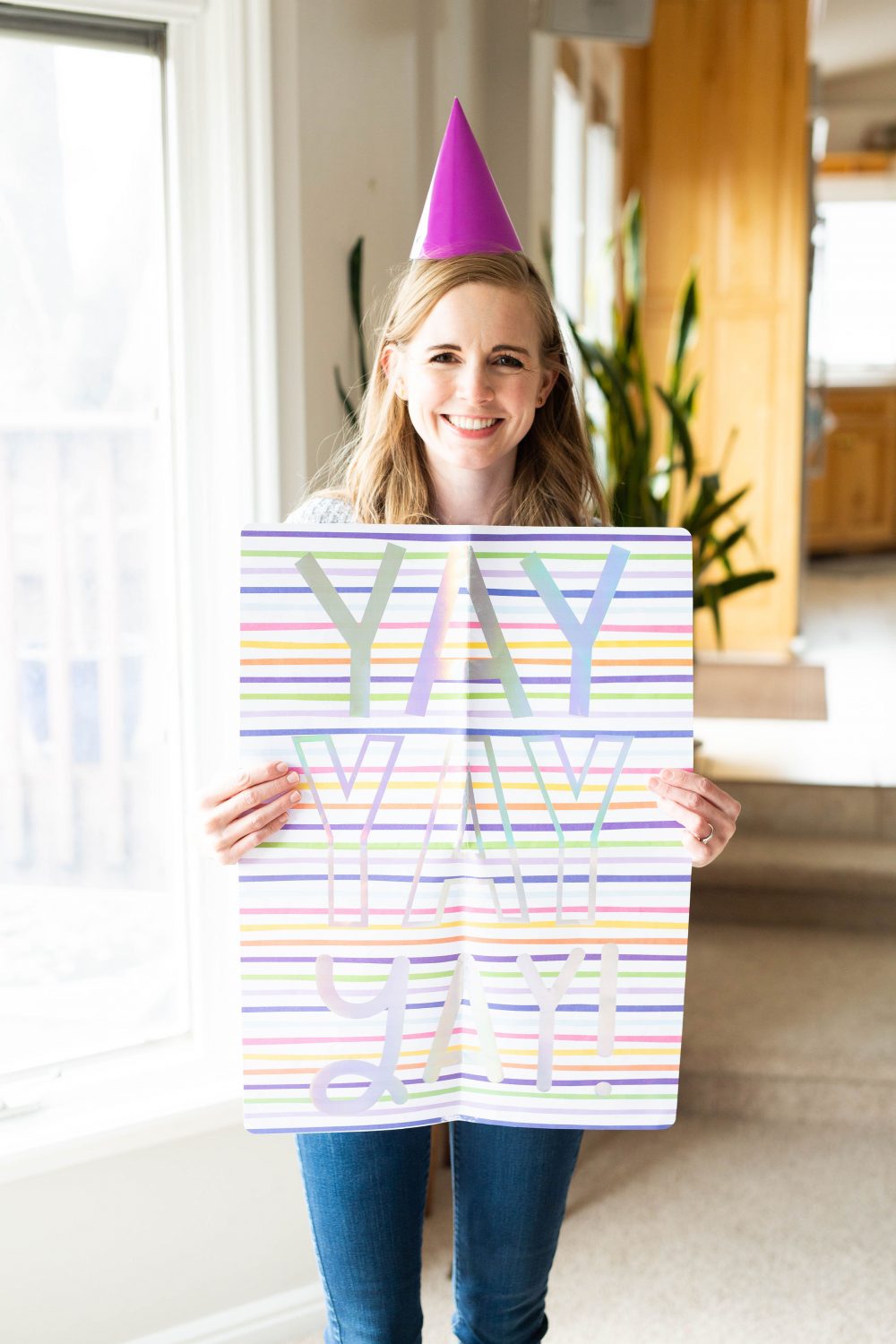 Photos by Heather Mildenstein