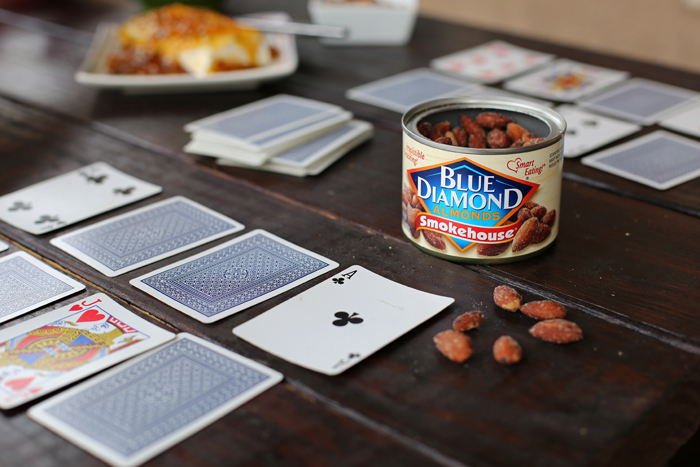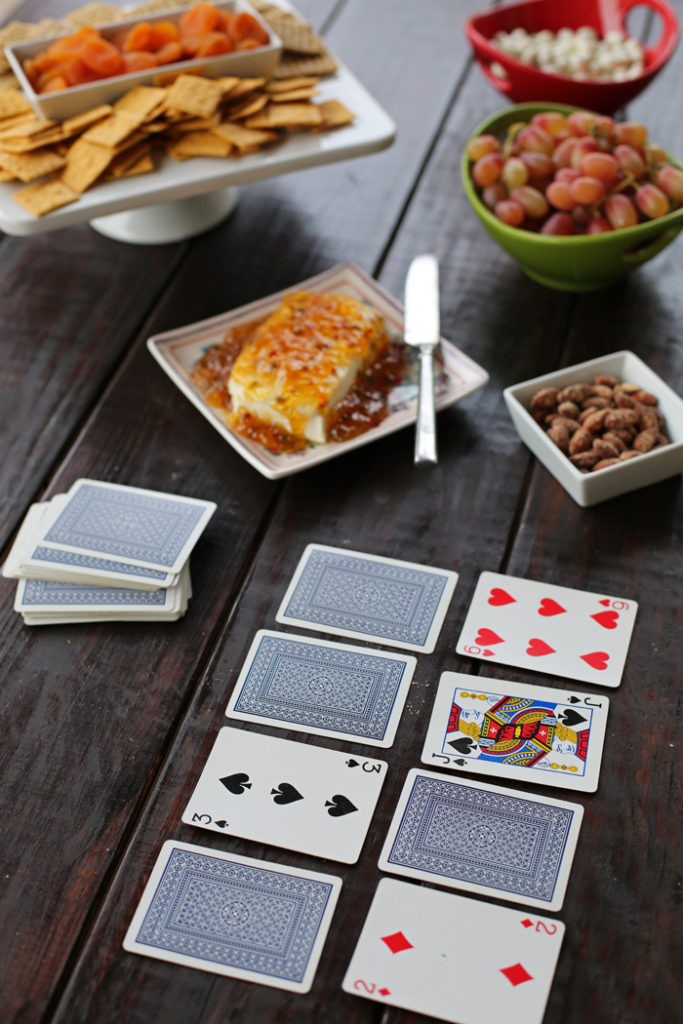 This post is sponsored by Blue Diamond Almonds. Ditch the chips and grab some Game Changing Flavors this football season! Enter for a chance to win the Ultimate Football Party Prize Pack, get great savings and ideas for delicious snack hacks at GameChangingFlavors.com.
Over Thanksgiving, we had twelve guests (Bart's sister and her husband with their six kids, and Bart's parents, his grandmother, and his younger brother). My girls were basically in heaven, and I hardly saw them for a solid week.
For a lot of families, if you talk about the big game on Thanksgiving weekend, it's going to involve a football.
That is not the case for our family. I don't believe I have ever actually seen a football game on Thanksgiving and not one member of Bart's family mentioned it during the week.
For Bart's family, the game of choice involves cards. The first Thanksgiving I spent with Bart, when we had only been dating a few months, we had dinner at my grandparents' house with my family and then went to his grandparents' home, where most of dinner had been finished, and two of his aunts taught us Hand and Foot.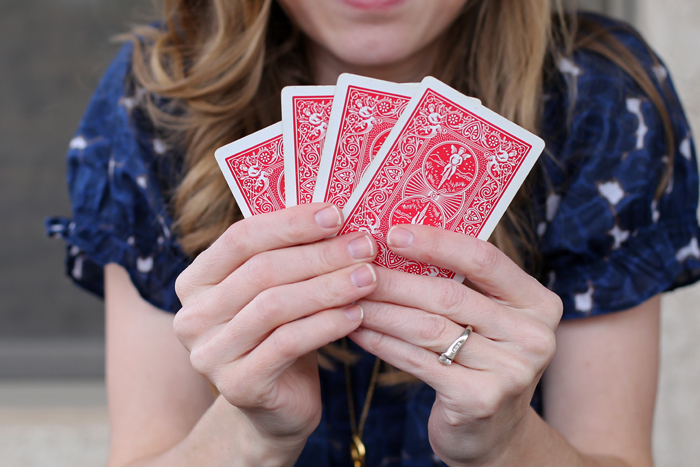 I didn't realize then how serious Bart's family is about their games, but I certainly know now, and virtually every family event involves games of some sort (favorites include Hand and Foot, Nine Innings (some families call it Golf), and Spot It. My all-time favorite card game is Nerts, but I have a hard time convincing Bart to ever want to play. This is probably because I beat him 99.9% of the time).
We used to play games all the time with my roommates and their significant others, and then when we lived in Texas and didn't have any children, we'd go over to friends' houses once their kids were in bed and play games until way late (now that I have children who don't care about sleeping in, I feel bad about how late we stayed over most of the time).
For the last two years, the highlight of the MBA Outer Banks trip has been playing games after all the children are sleeping(ish).
Of course, the only thing better than playing games is playing games with snacks. At the Outer Banks, some of the budget went to some pretty killer spreads that came out once little children were tucked in bed, and I ate so many dried cherries that week, I can't even count.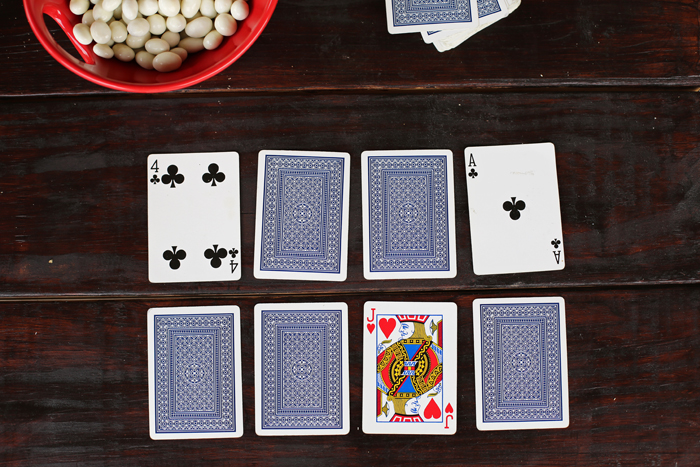 Since I always want to play "just one more game" (especially if I've lost the previous game), I prefer my game time snacks to be less straight sugar and have a little more heft to them. Also, I don't want to actually MAKE anything – I want to just dump everything on plates and have it ready to roll. But I don't want something kind of boring like chips and salsa.
I like a combination of sweet and savory, crunchy and smooth. A couple of cans of flavored almonds (these ones are Smokehouse and Wasabi & Soy Sauce), some crackers with cream cheese and mango jalapeno chutney, grapes, and yogurt covered raisins was the perfect spread, in my opinion.
And I was super skeptical about these Wasabi & Soy Sauce almonds, but holy cow, they were amazing. Also they made me feel like it's been too long since I had any sushi.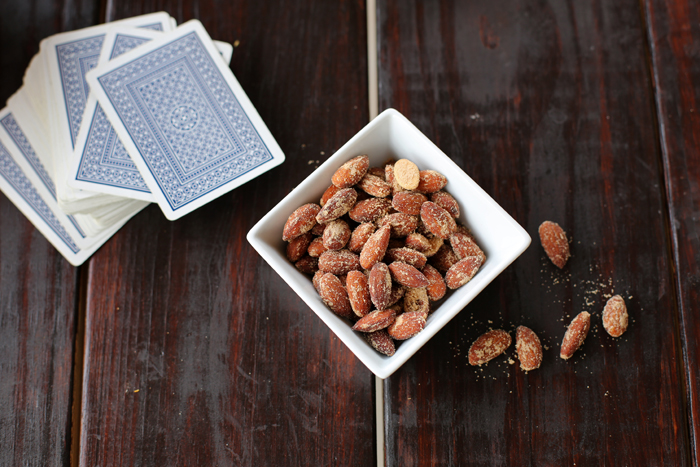 Bart and I have been talking for weeks about having some friends over to play games, and now I'm feeling more anxious than ever to get the (not foot)ball rolling on that.
And I better brush up on my Nerts skills. Because I really don't like to lose.