Want to try homemade ranch dressing? It's easier than you'd guess to whip up a jar of homemade ranch and this recipe has no weird ingredients – you probably already have everything on hand!
P.S. If you have a lot of summer basil on hand, substitute it for the cilantro for a fantastic summer spin on this homemade ranch dressing recipe.
I grew up, as probably many American children did, dipping everything possible in ranch dressing.
It was such a staple in our house that my youngest brother called it "white ketchup," a name that still makes me giggle a little.
But as we started eating more healthily back in 2011, it seemed just so wrong to drown our CSA vegetables in a mix of completely artificial ingredients.
Homemade ranch dressing it was.
And seriously, homemade ranch is so easy to make (and doesn't have any weird or expensive ingredients, which is a huge annoyance to me in most ranch dressings).
I throw everything  for this homemade ranch dressing straight in the blender, blend the whole thing for a few seconds and then pour it into a glass bottle.
(I have a dozen of these glass milk bottles with lids that my mom gave me as a gift about six or seven years ago and I LOVE them. I use them all the time for parties, mini vases, and homemade dressing).
I don't even bother measuring at this point, because I've made this homemade ranch dressing recipe so many times.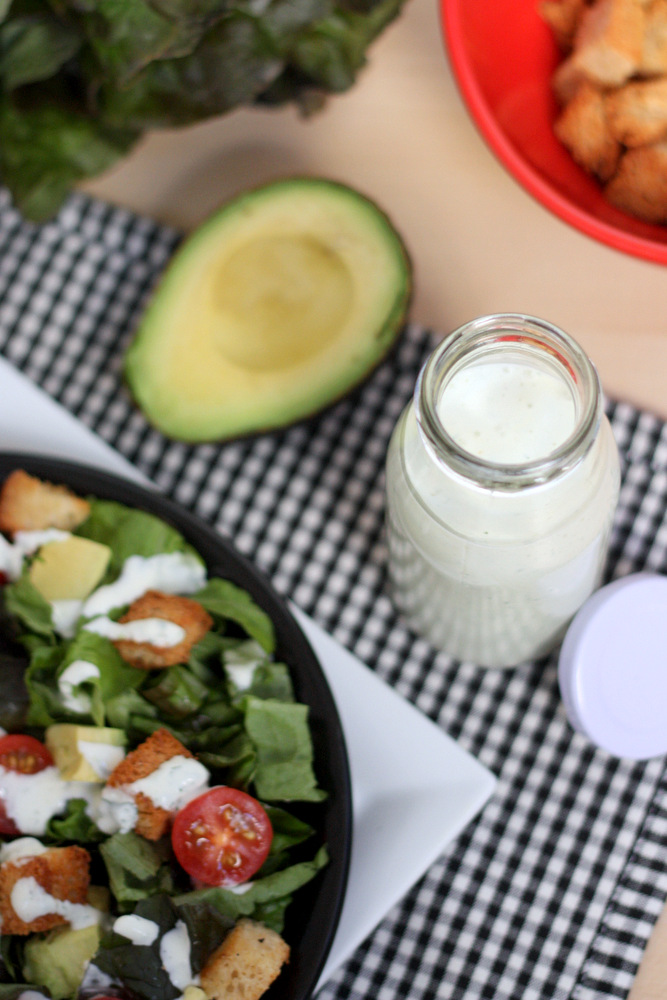 The unfortunate side effect of making your own ranch dressing is that, after a while, the Hidden Valley variety of Ranch will taste like it's made out entirely out of plastic and chemicals. I can't even think about it anymore.
It's really embarrassing how much I love this ranch dressing. In fact, the other night I was eating some Triscuits dipped in ranch and Bart said to me, "Is the ranch really necessary?"
I couldn't quite bring myself to tell him that a better question might have been, "Are the TRISCUITS really necessary?"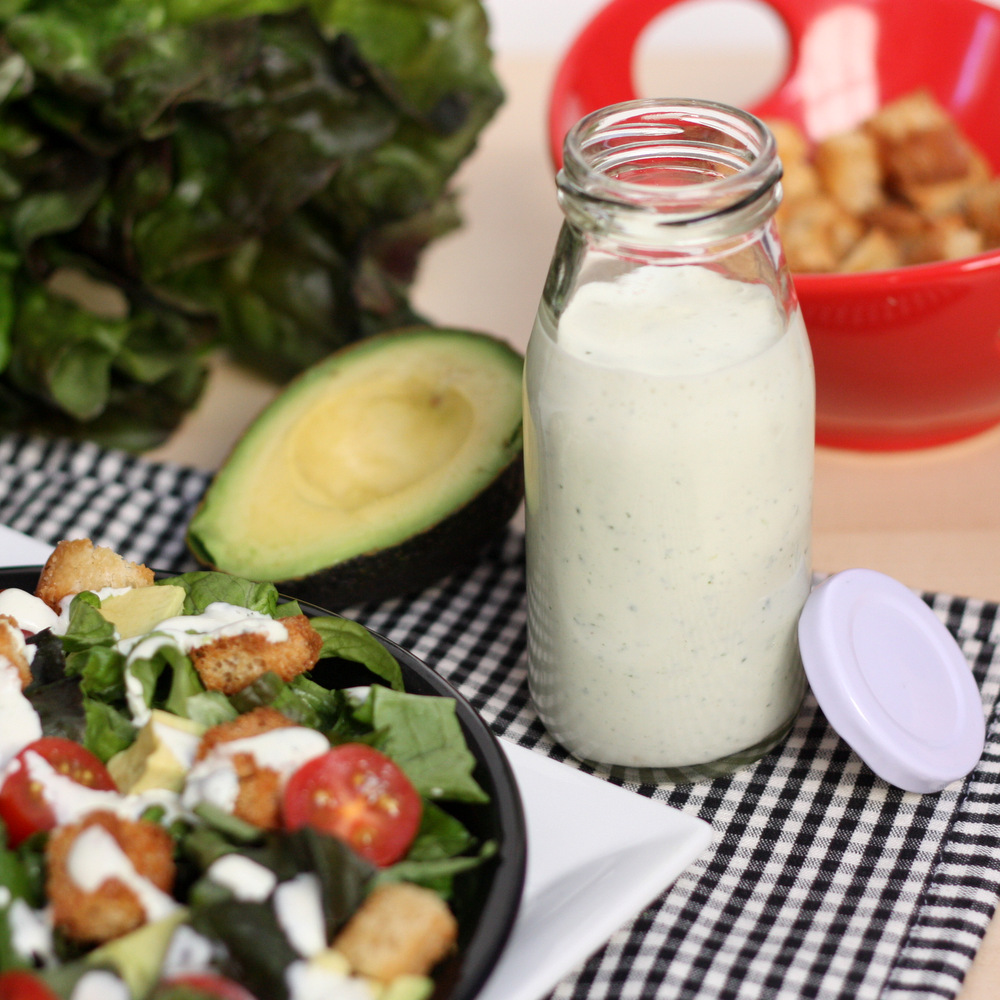 homemade ranch recipe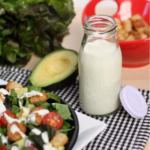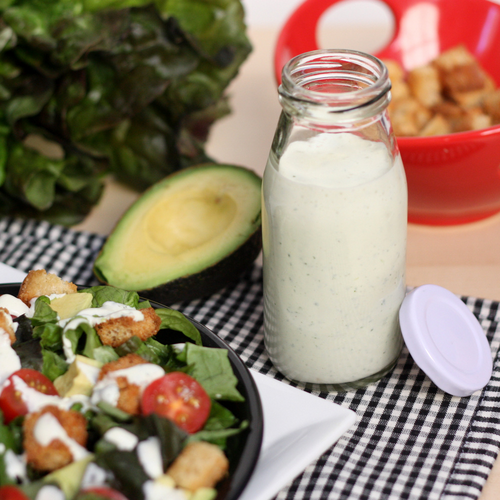 Homemade Ranch Dressing
Ingredients
2

T

buttermilk

1/3

cup

mayonnaise

1/3

cup

sour cream

½

T

olive oil

½

T

lemon juice

½

t

chopped garlic

¼

t

salt

A few twists of black pepper

1

small bunch chives or three 4-inch pieces of green onion

the green part

Small handful cilantro

you could use parsley, but I find the taste of parsley really harsh and cilantro gives it more of a "ranch-y" taste to me. Or try basil instead - it gives it a really summer-y flavor
Instructions
Put everything in a container with tall sides and blend with an immersion blender (or . . . put it in a blender and blend until smooth (which is what I did until the fateful day Ella learned to open the cabinets, pulled out the glass blender and smashed it on the tile kitchen floor)).

Store in the refrigerator for up to two weeks (I've never had mine go bad, but then I'm eating it with triscuits, so what do I know?).
If you liked this recipe for homemade ranch dressing, you might also like these recipes: