Of the 95 Newbery winners, these are my 15 favorite Newbery award winners chosen by a committee of librarians as the most distinguished contribution to American literature for children for the previous year
I meant this list of my favorite Newbery winners to only have 10 books on it. But then it was just impossible for me to get it that low.
Since 1922, 95 books have won the Newbery Medal and I've read 66 of them, so narrowing it to 15 seems fairly reasonable in my mind.
(When I did my favorite Caldecott books, I picked twelve. Apparently I love novels more than I love picture books).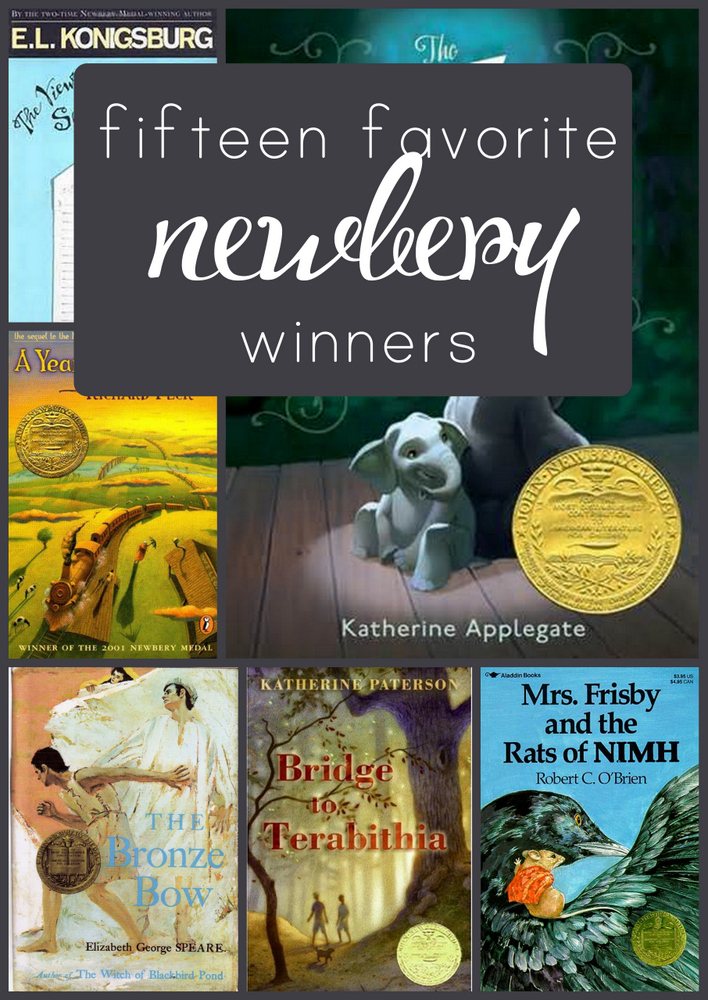 My 15 favorite Newbery award Winners
And if you'd like a printable copy of this list that you can take to your library or screenshot on your phone for easy access, just pop in your email address below and it'll come right to your inbox!
And if I've missed your favorite Newbery award winners, I'm super sorry and also probably just haven't read them yet.
If you liked this post about Newbery winners, you might also like these posts: