I'm starting to think, just a tiny bit, about Christmas. And now is the time to start figuring out what Christmas books I want to include in my Christmas Book a Day thing, while they aren't all checked out from the library.
But I'm not quite there yet. I'm busy maxing out my library card on Cybils books (I'm a panelist for Easy Readers and Early Chapter Books this year, which is a really fun project), and also, putting together holiday book lists is a really time consuming task for me, since I've discovered I am ultra super picky about holiday books.
(Why can't I ever get right to the point? It's like I require a long long running start to write any post. I'm so sorry).
Anyway, updated Christmas book list is on the horizon (also book gift guides. Get excited).
In the meantime, here is a Caldecott book list that has my all time favorite winners (if I'd included Caldecott Honor books, this Caldecott book list would have been two hundred books long). Ella and I have been steadily working our way through them as part of preschool, and I think every day, "I really love Caldecott books."
If you're looking for great books to give as gifts, any one of these are a sure-fire winner. Or, just a very nice book to check out from the library (although, one of my dreams is to someday own every Caldecott book).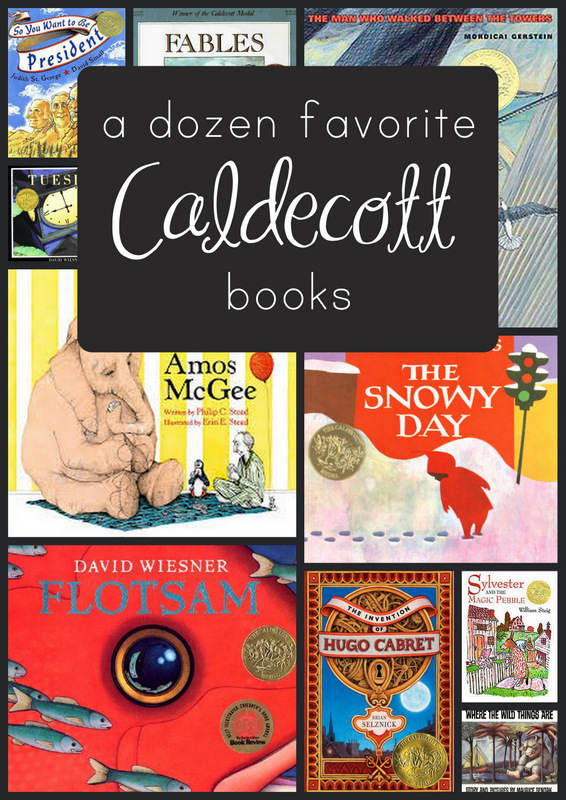 a caldecott book list of favorites
I just  was reading about the Caldecott award a few weeks ago and this article (book? Can't even remember where this was) mentioned that when Robert McCLoskey was informed he'd won the Caldecott award, it was so new, he didn't even know what it was. He went on to win the gold medal once more and get four additional Honor medals. Store that away for the next time you need some trivia.
And if you'd like a printable copy of this list that you can take to your library or screenshot on your phone for easy access, just pop in your email address below and it'll come right to your inbox!
if you liked this post about caldecott books list, you might like this other post: