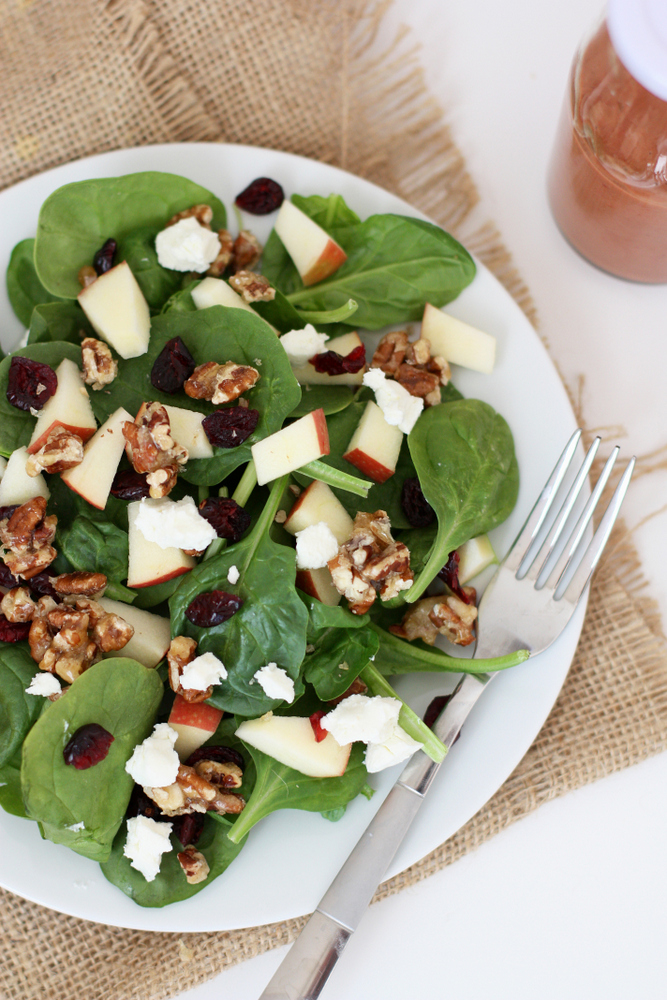 You know how when you get invited over for dinner or to a potluck and they say bring a salad, and you think, "Great. I will be bringing the least popular dish. Everyone will eat an obligatory serving and wonder what is for dessert."?
This is my solution that problem.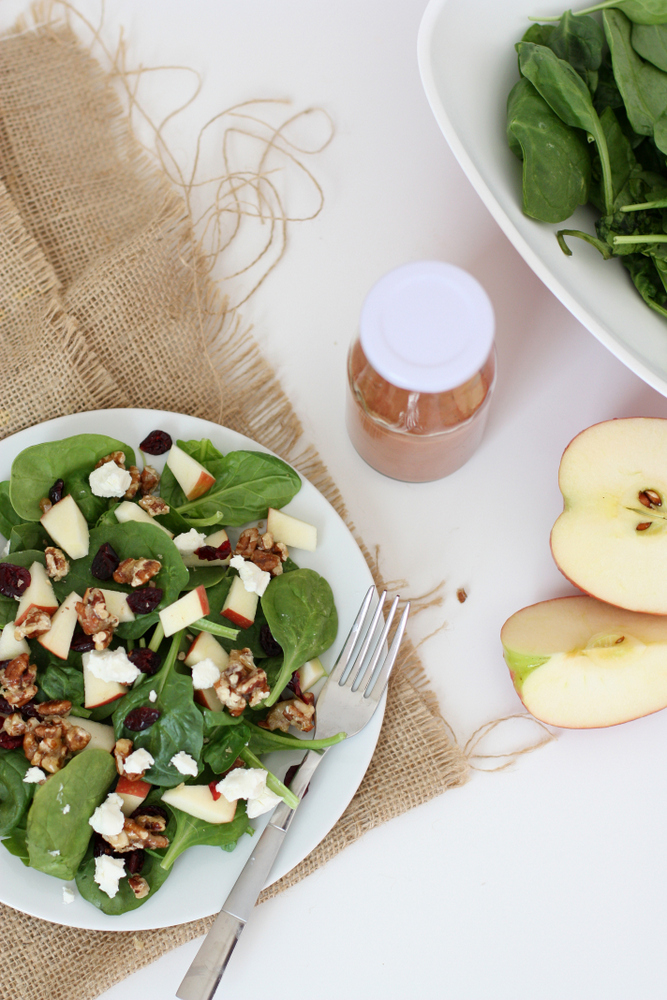 My favorite basic combination is:
Spinach
Candied Nuts (pecans or almonds are my favorite)
A soft cheese (feta, blue, or goat)
1-2 fruits
Homemade dressing
I like spinach because I buy big tubs of pre-washed baby spinach, so I can just throw it in the bowl. Then I chop up a fruit (usually apple or pear or strawberries) into chunks and sprinkle that on top, plus a second fruit (usually a berry like blueberries, blackberries, raspberries or dried cranberries), then top it with cheese. Then I candy the nuts while I make a dressing and done! Interesting salad in less than ten minutes.
This one is an apple, dried cranberry, candied pecan and goat cheese salad and I made a strawberry balsamic dressing.
One of my friends introduced me to this salad dressing a long time ago in Texas and it's my favorite way to use up the last berries in the fridge that are starting to look a little sad. You could also easily swap out the strawberries for blueberries or blackberries or raspberries (I've done them all and they've all been terrific).
If you've never candied nuts before, it's one of those things that looks really fancy but actually takes all of two ingredients.
You'll need:
3 Tablespoons of granulated sugar
1/3 cup chopped nuts
In a frying pan, melt the sugar over medium heat, stirring often, until it is liquid and light brown (don't let it burn!). Pour the nuts in and stir thoroughly to coat, then immediately scrape them out onto a cutting board and let cool. Once they are cooled, break or chop the block of nuts into small pieces.
And then the dressing. So easy. So good.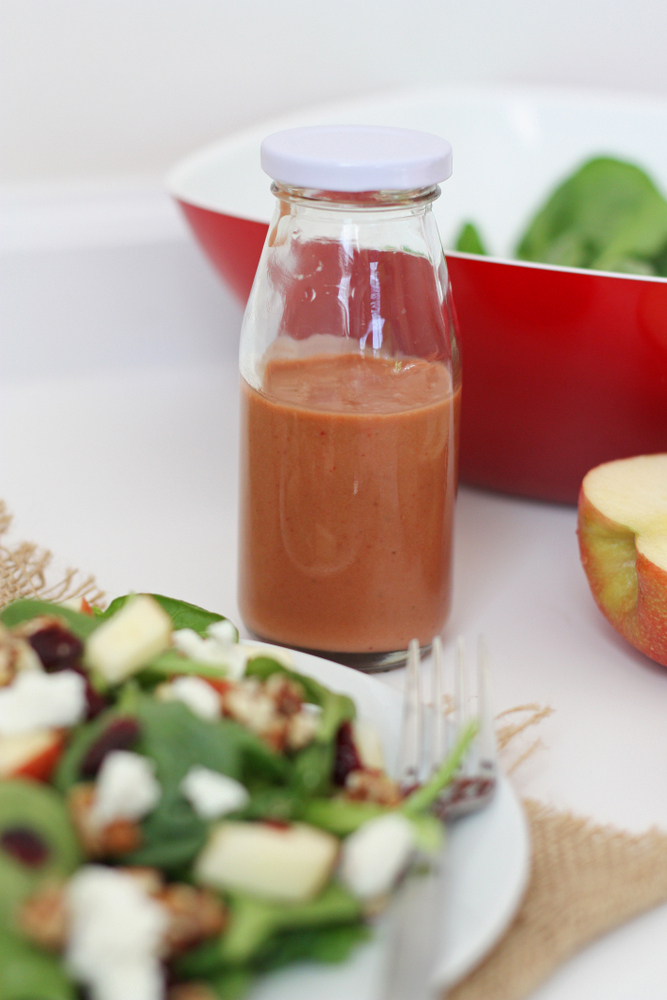 strawberry balsamic dressing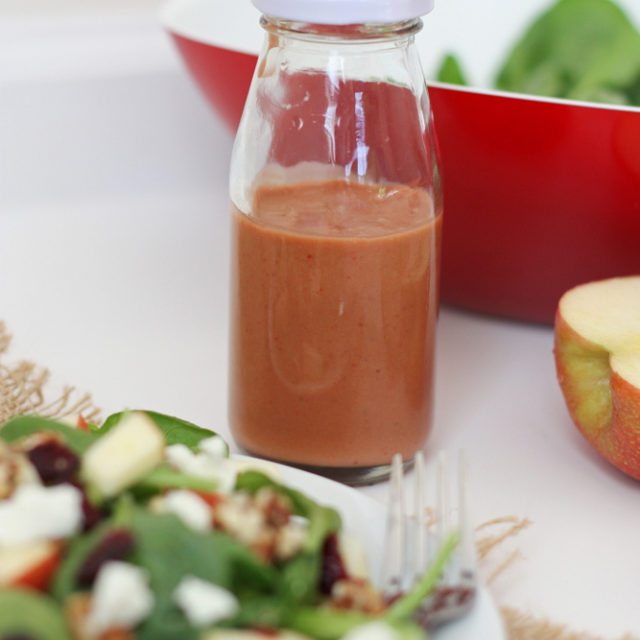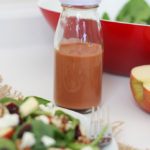 Strawberry Balsamic Dressing
Super easy homemade strawberry balsamic salad dressing plus tips for the best spinach salad ever
Ingredients
5-6

strawberries

about half a cup

1/4

cup

sugar

1/4

teaspoon

salt

2

Tablespoons

balsamic vinegar

1/4

Cup

olive oil
Instructions
Put all ingredients in the blender and let mix until very well combined, about 1 minute.
if you liked this strawberry balsamic dressing recipe, you might also like these recipes: