These peanut butter no bake cookies are the perfect healthy and easy treat! It doesn't get simpler than four ingredient peanut butter cookies that don't even need to go in the oven. Just throw the ingredients in the food processor and they're ready to roll into balls. The whole family will love these peanut butter no bakes!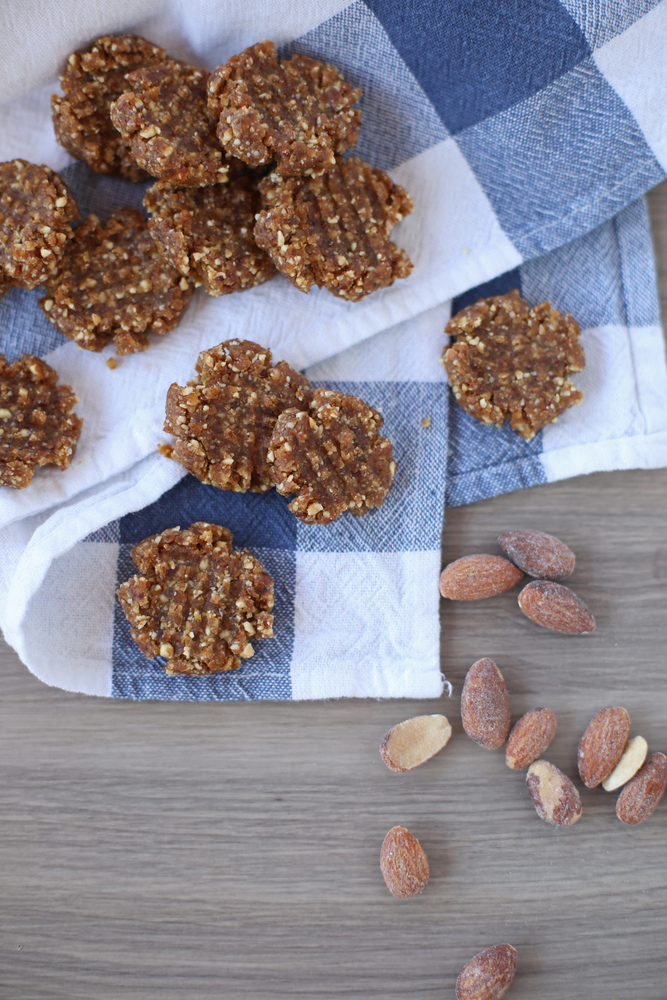 Every time I make something with dates, I remember the first time I ever used dates and I didn't know they had pits in them.
I couldn't figure out why it made such a horrible sound in my food processor, but . . .you know, I carried on.
And then when my knock-off lara bars were done, I just about broke a tooth off when I bit into a pit.
Definitely one of my finest culinary moments.
When I made these peanut butter no bake cookies, I was a little older and wiser, and I went straight for the pitted dates and there were no broken teeth or broken food processors.
Also, when I've made peanut butter no bakes before, I've used regular almonds, but this time I used a can of Salted Caramel almonds that I had sitting in the pantry and. . . that was not the worst idea of my life.
Actually, I'm going to just go eat one more of these delicious little four ingredient peanut butter cookies right now.
All my children's fears about what happens when they go to bed are very well-founded.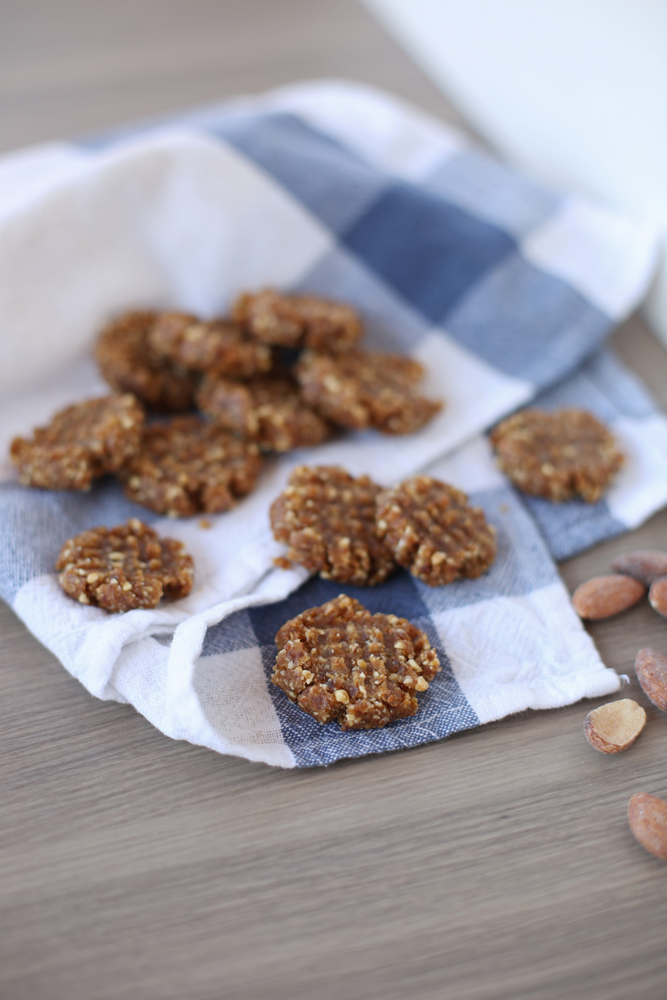 If you liked this peanut butter no bake cookie recipe, you might also like these:
How to make Peanut Butter No Bake Cookies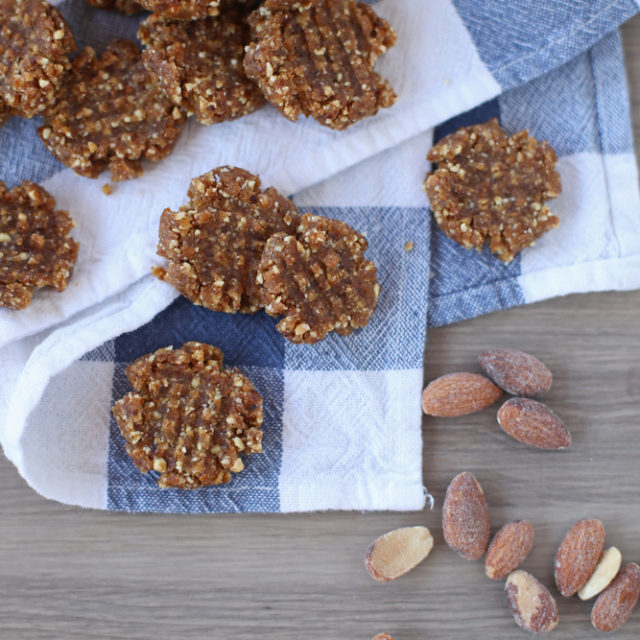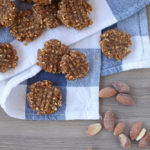 Four Ingredient Peanut Butter No Bake Cookies
No-bake (and no sugar!) peanut butter no bake cookies that are seriously amazing. Plus, you only need 4 ingredients, so it couldn't be easier to get these peanut butter no bakes ready to eat!
Servings
12
-15 small cookies
Ingredients
1/2

cup

whole almonds

1/2

cup

pitted dates

1/4

cup

creamy peanut butter or almond butter

3/4

teaspoon

vanilla
Instructions
In a food processor, blend almonds until they are ground into a coarse meal.

Add the rest of the ingredients and blend until it comes together in a moist crumb. (If it's not sticky enough to hold together when you pinch it, add a bit more peanut butter or a teaspoon of water).

Roll dough into balls a little smaller than golf balls. Press the tops with a fork twice (once going east/west and once north/south) to flatten.

Refrigerate about 30-60 minutes, until firm. Devour these delicious peanut butter no bakes!