This post has been sponsored by Albertsons. All thoughts and opinions are my own.
At the beginning of the summer, we made a summer bucket list and each of the girls got to contribute a few things that they really wanted to do.
I wasn't a bit surprised to see a family picnic show up on the list, but I had to gently remind them that a picnic in 117 degree weather isn't actually all that fun.
Then I realized that we could do an indoor picnic to celebrate the end of summer and our last week in Arizona, all in the cool of our air-conditioned family room.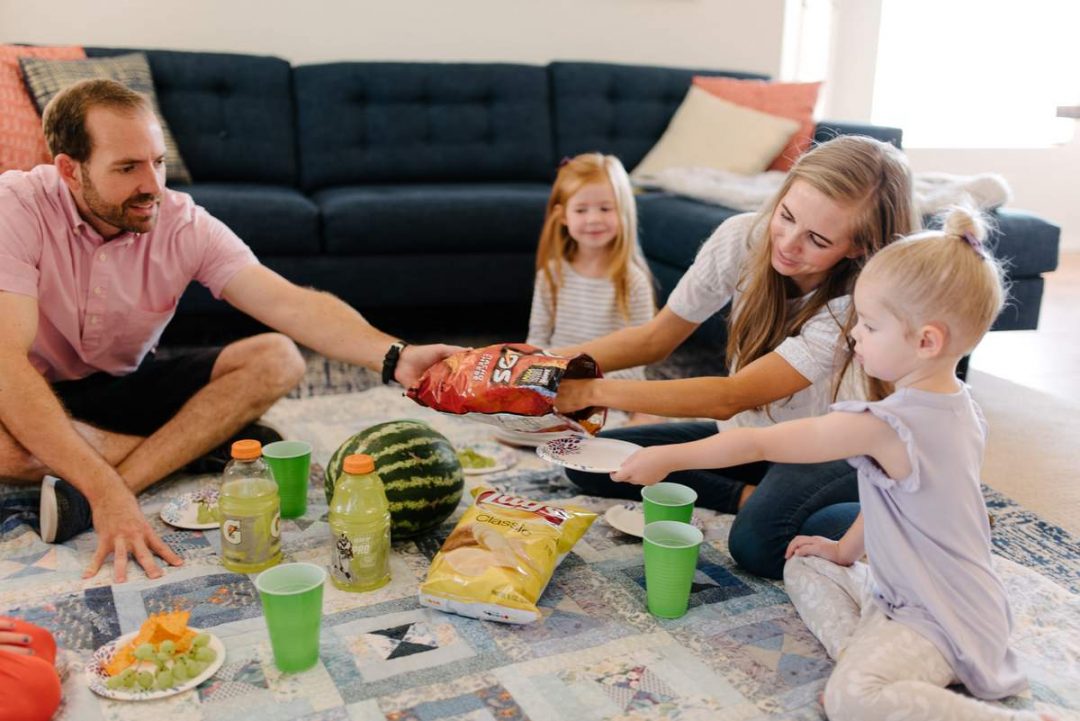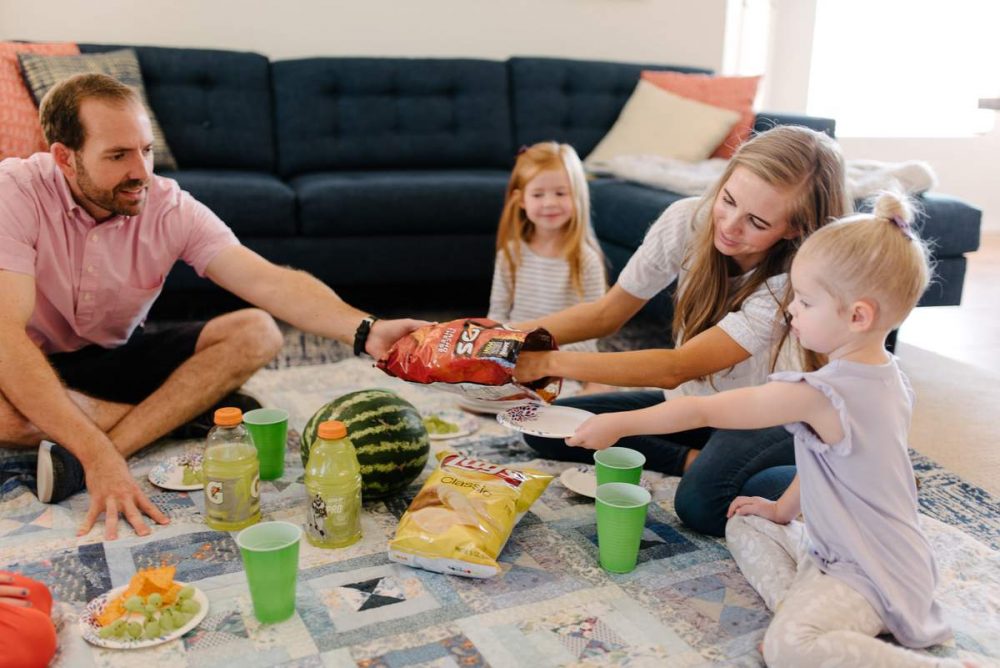 We have an Albertsons just down the road from us (it was actually the first grocery store I went to when we moved here and I needed ice cream for Ella's birthday), and I stopped there all the time this past year because it was so close to Ani's preschool.
I love how clean and nice Albertsons is, and they have the claim to fame for being the ONLY store I've ever shopped at where those car carts that my children love and beg for every time are actually possible to push through an aisle. I don't know what miracle they perform to make that possible, but I'll take it.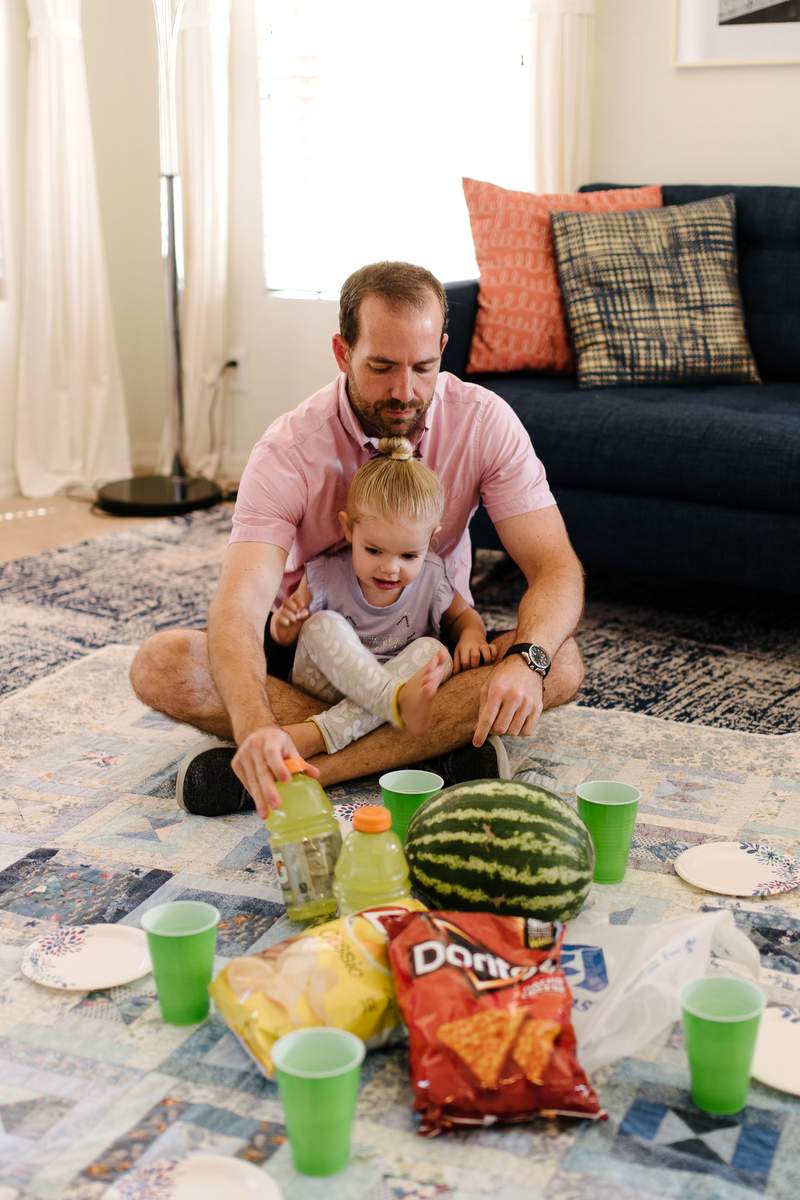 I especially love the Albertsons Anniversary Sale where you can get tons of popular items at a killer price.
The Albertsons Anniversary Sale runs from August 1st to August 14th and the girls and I stopped by our local Albertsons to pick up our picnic supplies.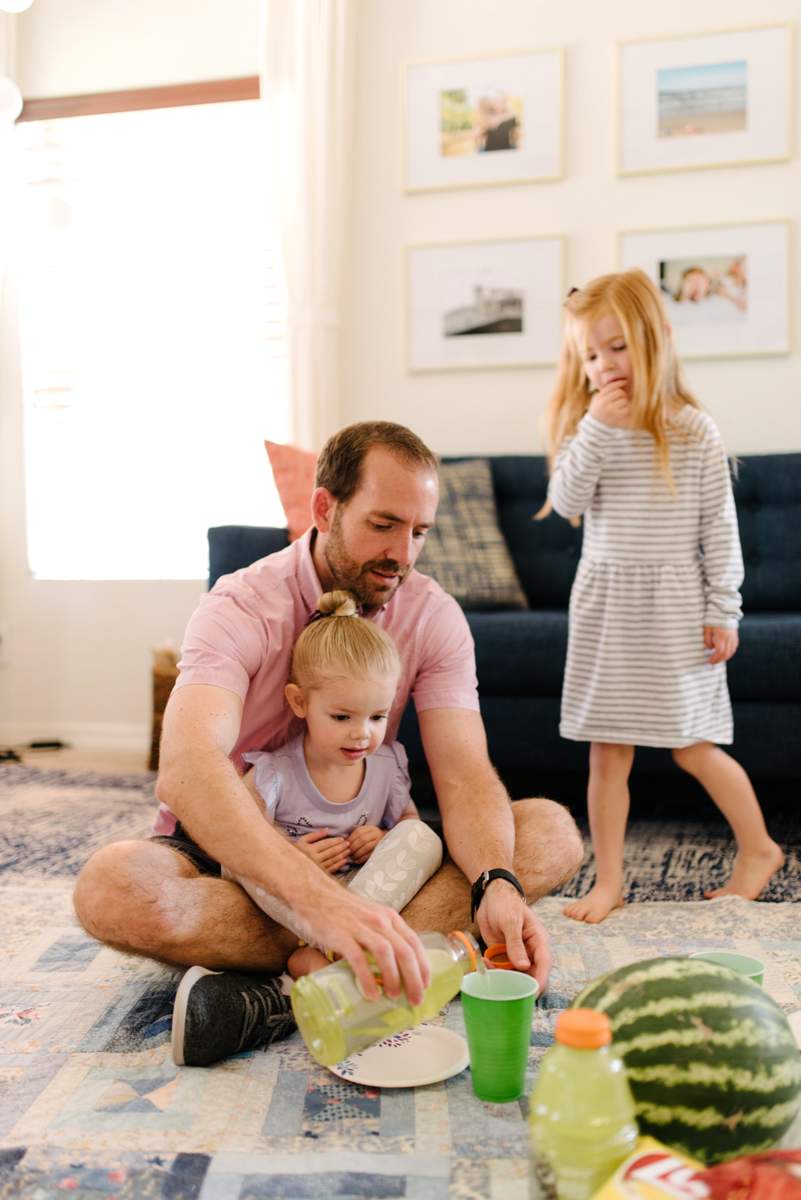 I learned long ago that the preparation for a party or outing is just as exciting for my girls as the actual event. When Ella went to Grancie Camp a few weeks ago, she mentioned that one of her favorite parts is getting to pack her suitcase and fly on an airplane by herself — two things that happen before she even arrives at Grancie Camp!
So obviously getting to choose some picnic supplies at Albertsons was a big part of the fun.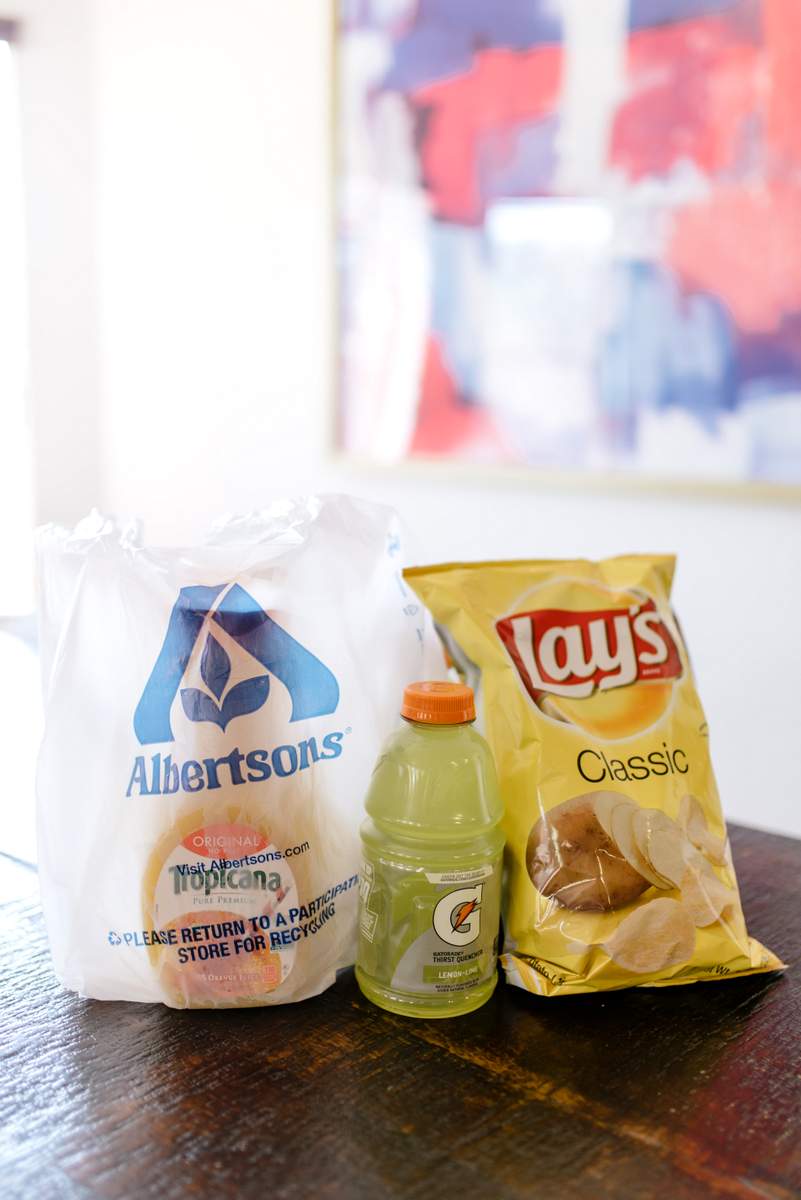 In our family, drinks are a major indicator that it's a special occasion (we have a special beverage every week for our Sunday dinner), so I knew the girls would feel like this was a REAL picnic party if we had a non-water drink.
We grabbed a couple of bottles of Gatorade G Series, Lemon Lime plus some Tropicana 100% Pure Orange Juice (my parents ALWAYS have orange juice, so it feels very vacation-y to my children, which is hilarious to me because we always had orange juice when I was growing up, so it feels much more routine to me).
And, of course, a picnic isn't a picnic without chips.
On Instagram a few weeks ago, someone asked about my favorite snacks and foods, and chips are at the TOP of that list for me.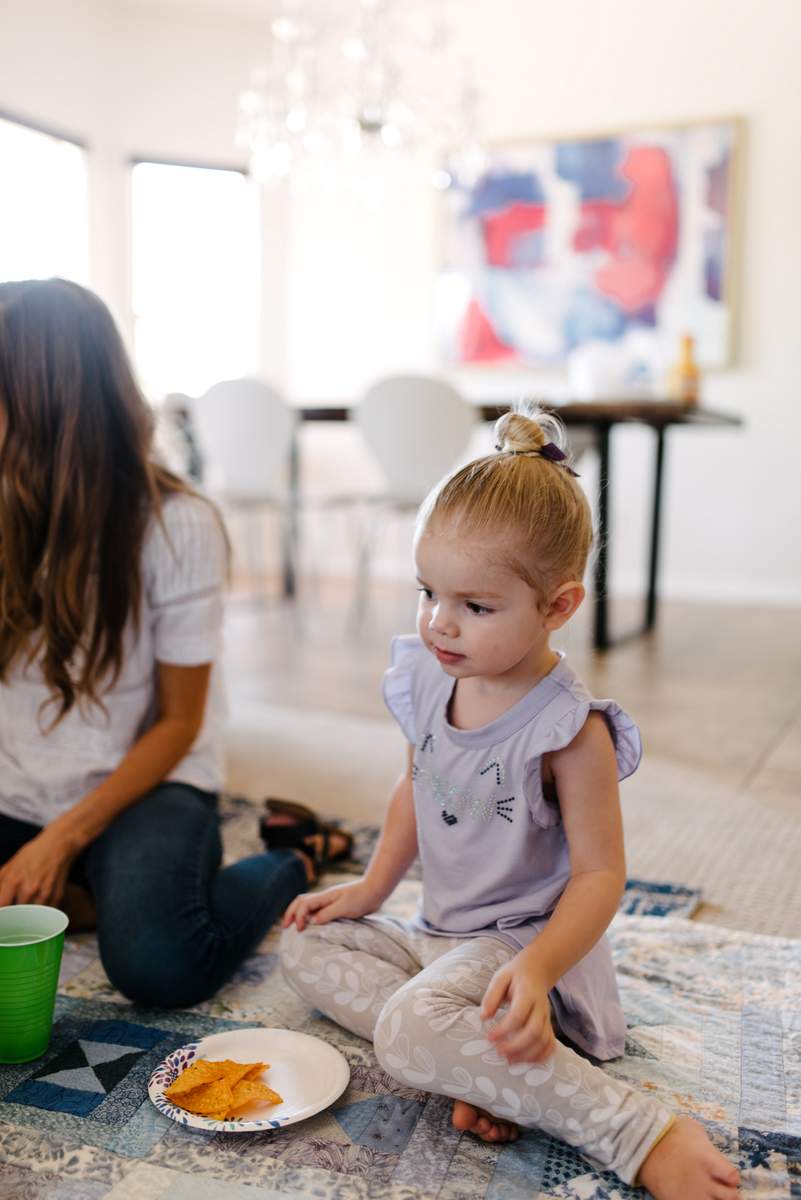 I have always loved chips and probably will until I'm 95 years old. Doritos, Nacho Cheese are part of the Anniversary Sale. They are Bart's #1 favorite chip so those were a given. Plus, I can never resist Lay's Classic Potato Chips, especially with a dip, so we grabbed a bag of those too.
I've also learned over the years to keep our picnics simple and not worry too much about having a main dish.
We always have a main dish at a regular meal, but for a picnic, they always end up uneaten and it's much simpler to just do a fun drink, some chips, fruit, veggies, and some meats and cheeses.
Then it really feels like a departure from a regular meal, plus it's so much easier to assemble, whether you're taking it to your living room floor or out on a hike.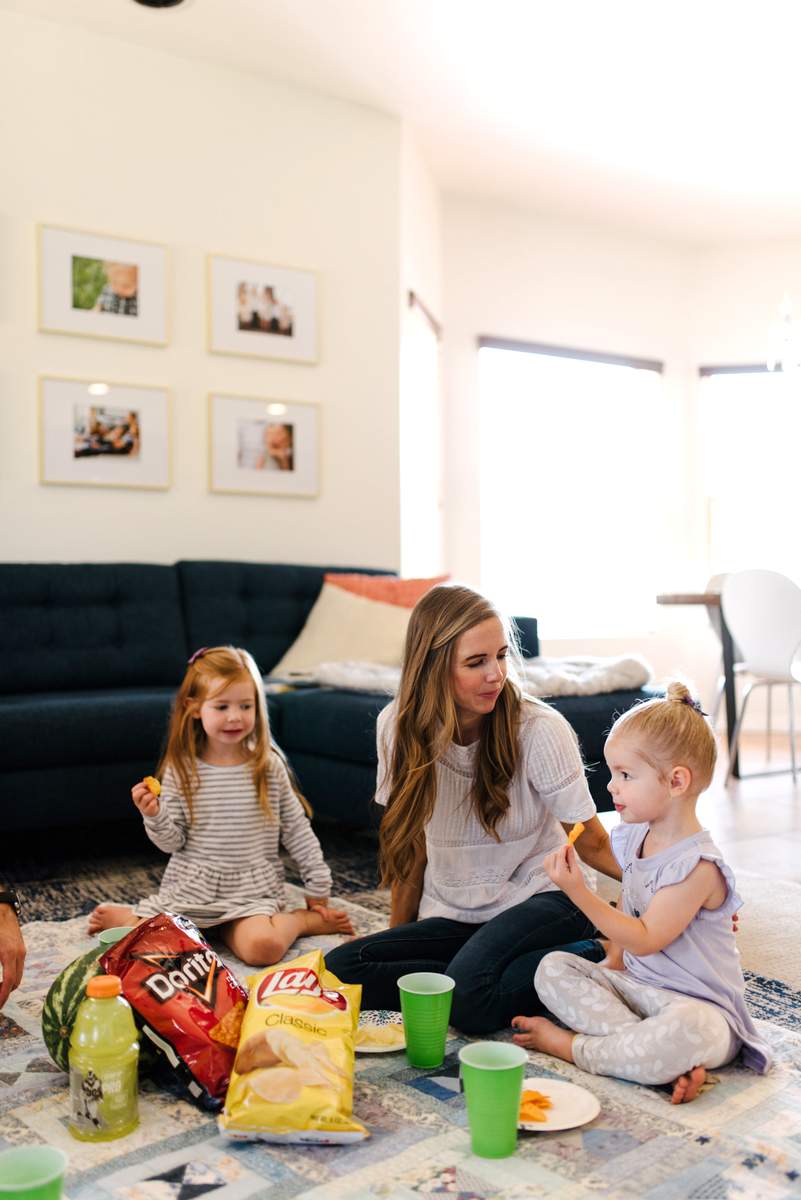 The girls were so excited about every part of it, from shopping at the Albertsons Anniversary Sale, to spreading out a blanket in the family room and setting out cups and plates to crossing something off our bucket list.
And we managed to not spill any Gatorade or Tropicana 100% Pure Orange Juice, so I feel like it was basically the biggest success of the summer.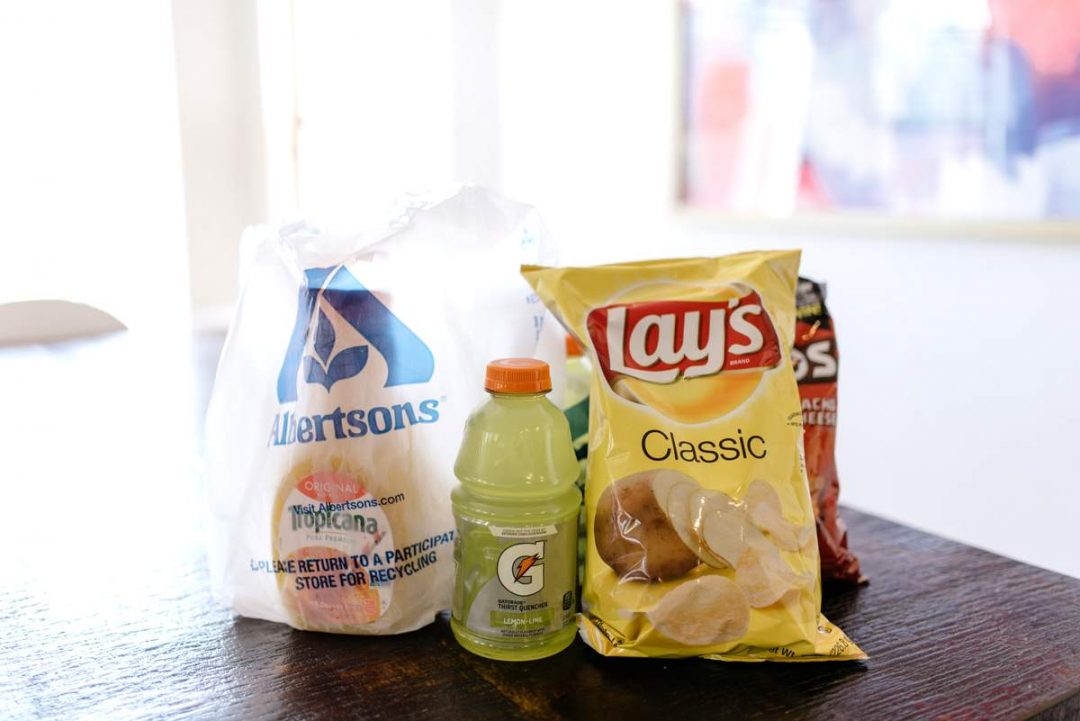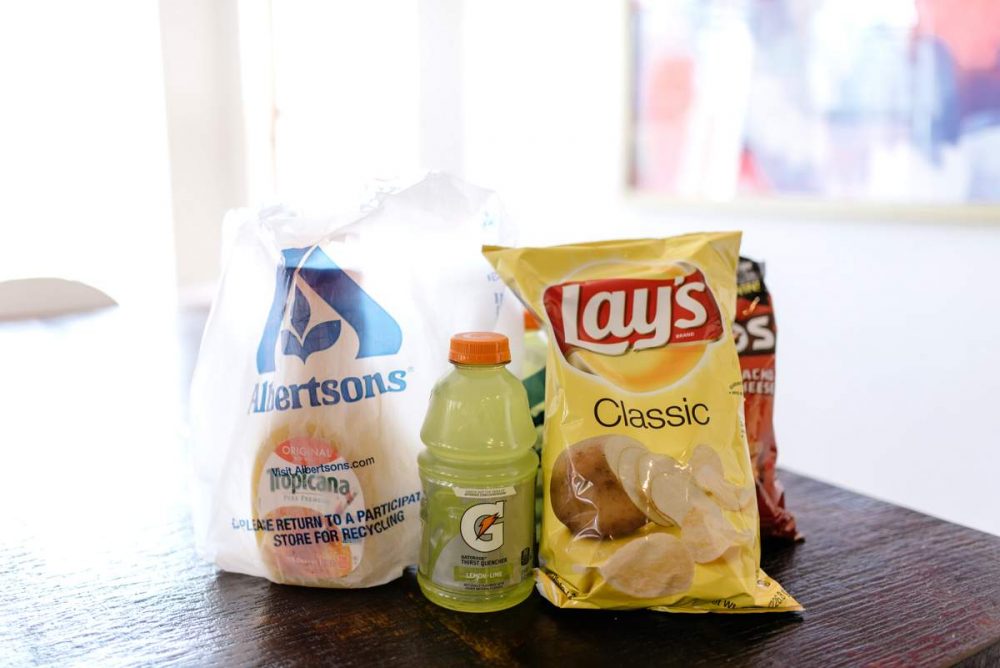 I purchased these products and more at my local Albertsons but you can also stock up and save at any of the Albertsons Companies family of stores including Safeway, ACME Markets, Jewel-Osco, Vons, Pavilions, Randalls, Tom Thumb, Shaw's, Star Market, and Carrs/Safeway. Visit Albertsons.com to find a store near you and discover some fun meal prep tips and recipe ideas!