Like every summer, this one has gone by too quickly!
I can hardly believe the girls are headed back to school this week (including Tally starting kindergarten!).
We've had a delightful summer, with so much fun time together as a family and I'm truly sad to see it come to an end.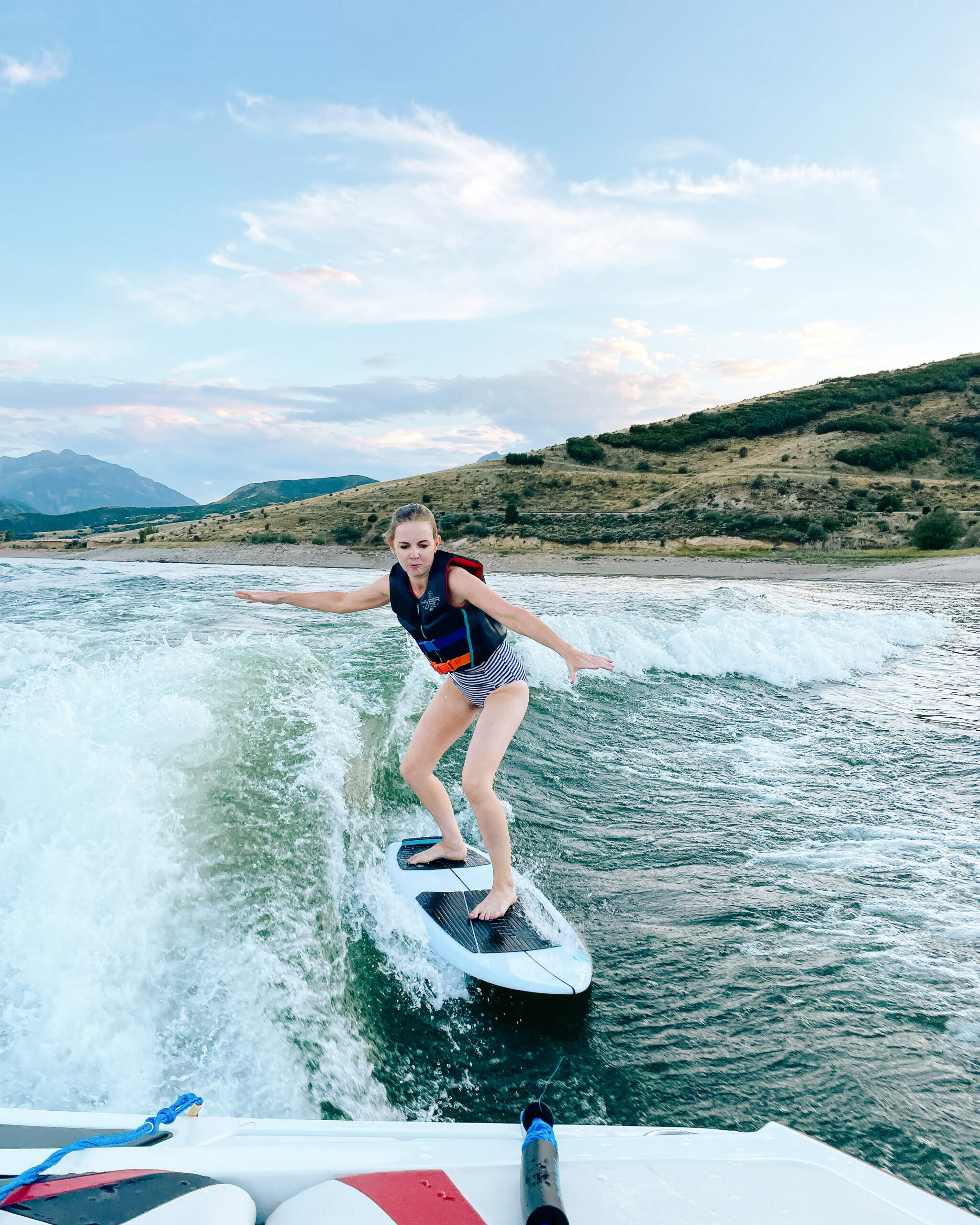 Buying: a boat. This was the biggest highlight of the summer for us. Bart grew up in a boating family and I LOVE being on the water (I'd pick a boat over the beach every single day), so I suspected we'd eventually be boat owners. We found a great deal on a secondhand boat and we've been out once or twice a week ever since. Ella and Ani both learned to surf (Ella successfully made it happen for the first time on her birthday, to her great delight), we've loved going out with friends and family, and I'm trying to master backing the trailer down the boat dock at the lake (it's going about as well as you'd suspect).
Visiting: the Shakespeare Festival in Cedar City. I grew up attending plays here and it's so fun to go back now with my own children. We went down for Bart's family reunion and had a wonderful time – the highlight was seeing Clue, which was laugh-out-loud funny for the whole family.
Playing: so. much. pickleball. Our local rec center opened outdoor courts this year and Bart and I have spent tons of time playing there together and with friends this summer. There's not much more delightful than spending an hour or two with friends playing a friendly game or five on a warm Utah summer night.
Enjoying: Living in a neighborhood full of kids. One of the big reasons we moved was to be in a more family neighborhood and I love living on a quiet street and having kids from the neighborhood knocking on the door to see if the girls can play.
Listening: to so much Taylor Swift. The girls caught the fever this summer and we've listened to her songs on the way too and from swimming lessons, blasting through the boat speakers, and for living room dance parties all summer long.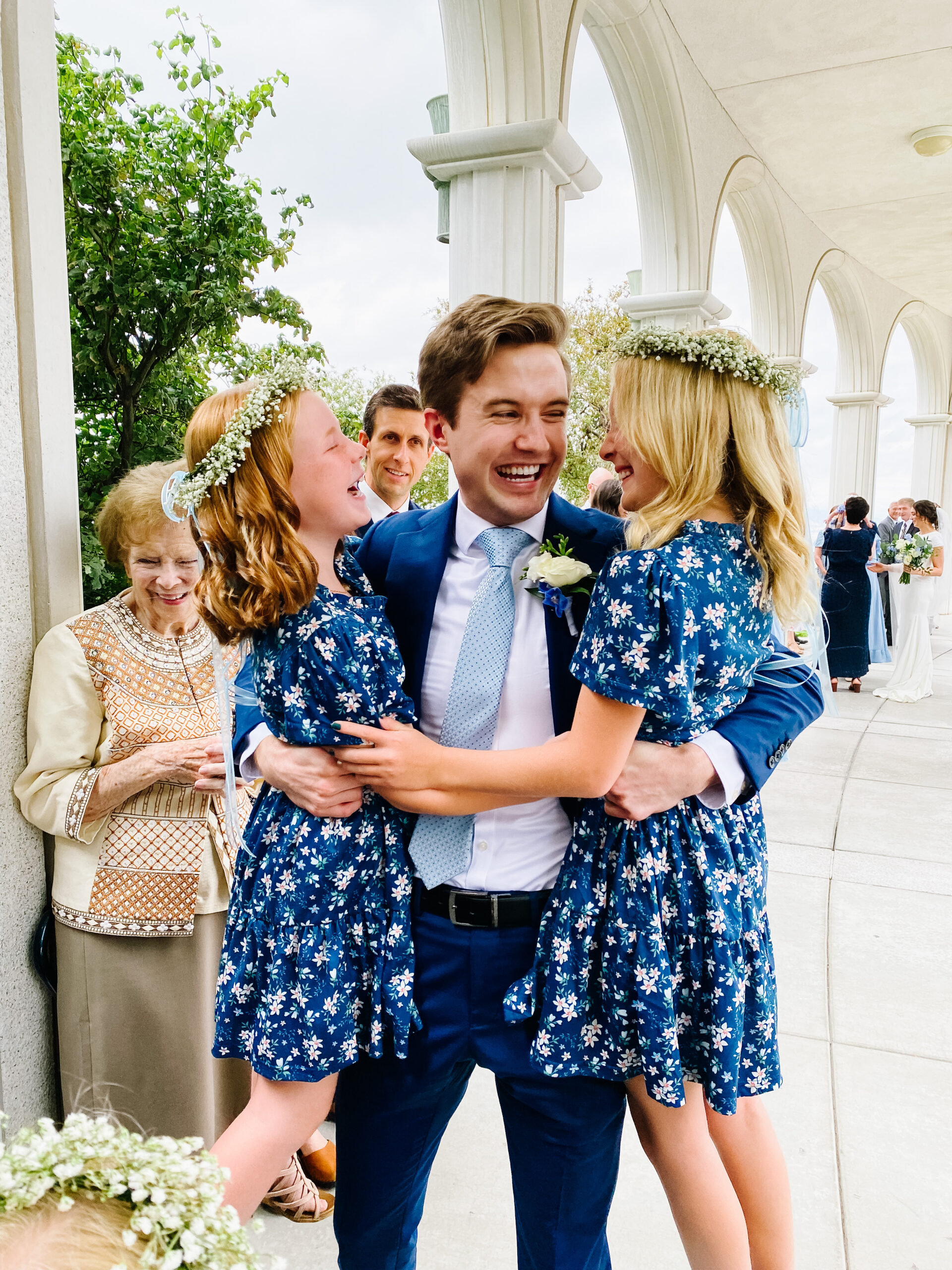 Attending: My brother's wedding. We got a front row seat to his courtship over the past nearly two years and I feel so lucky that we got to know Bailey so well (including the two of them coming on Spring Break with us last year!). It was the best day and I can't even type this out without tearing up a little. It feels like the end of an era to have everyone married now (our last family wedding was 11 years ago!) and also a terrific beginning to a new stage of our family.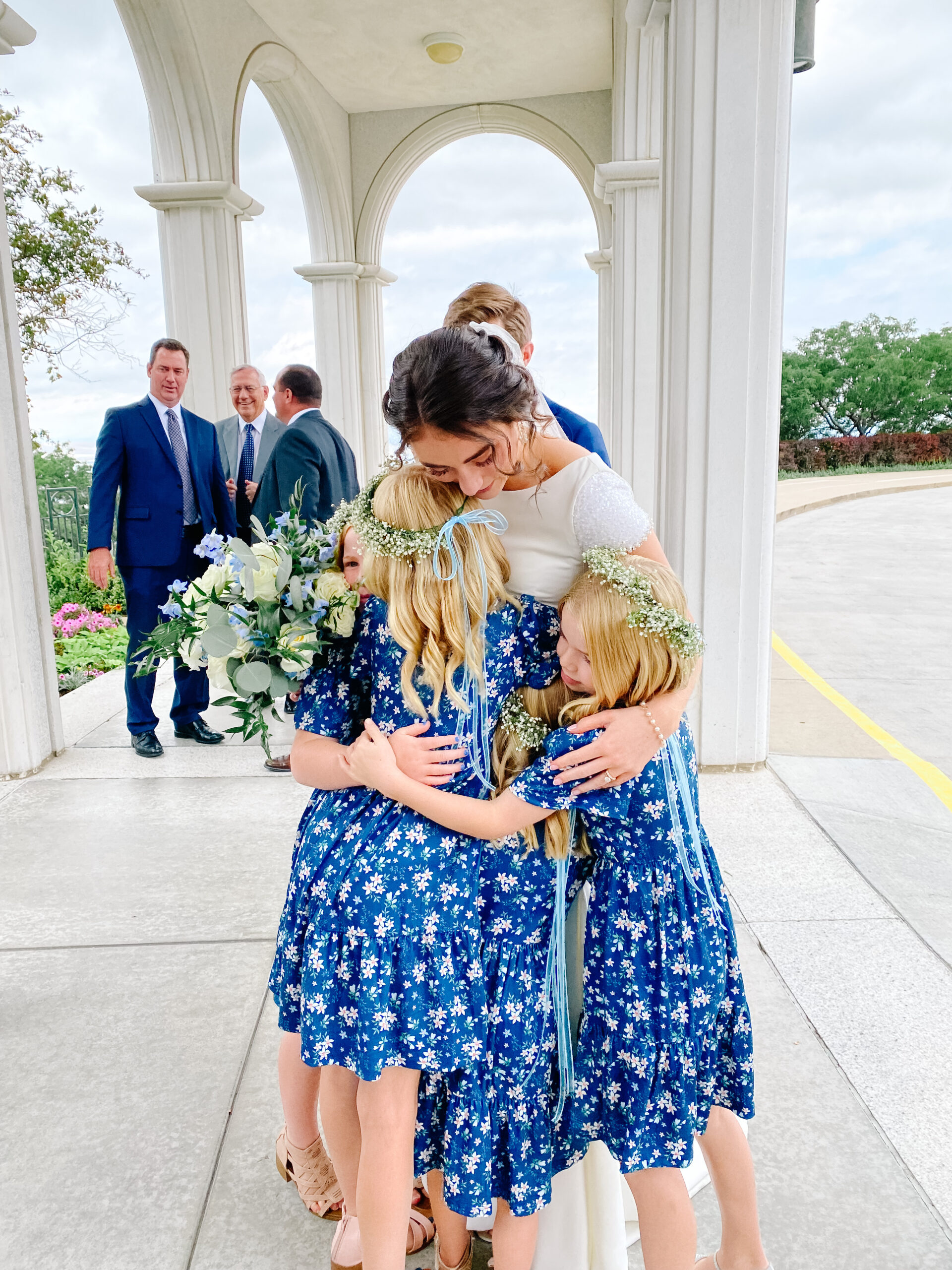 Watching: Avenger movies. I wrote a whole post about our summer movie nights with Ella and the majority of our picks this summer have been from the Avengers line up, so we've watched many of them together this summer.
Reading: much less than normal. Sometimes summer is my best reading time but this year, we've spent a ridiculous amount of time on the lake or at the water park or with family, so it's been more sparse on the reading front than I'd like. I'm definitely hoping to get into a better routine as school starts!
What will you remember from Summer 2022? I'd love to hear!
if you liked this post about my summer memories from this year, you might also like these other posts: