Last weekend, my family had a family reunion up in Bear Lake.
My dad's family started holding a family reunion every two years beginning when my parents got married (my dad is the youngest of his siblings) and it's been going strong since 1983, although now it's more of a two day event instead of the three and half day event it was when I was growing up.
So the idea of a family reunion wasn't foreign for us and it was always assumed that once my siblings and I grew up and left home, we'd start having our own family reunions.
Here's what the schedule looked like for this past weekend and then I'll share some answers to frequently asked questions about our reunions at the bottom.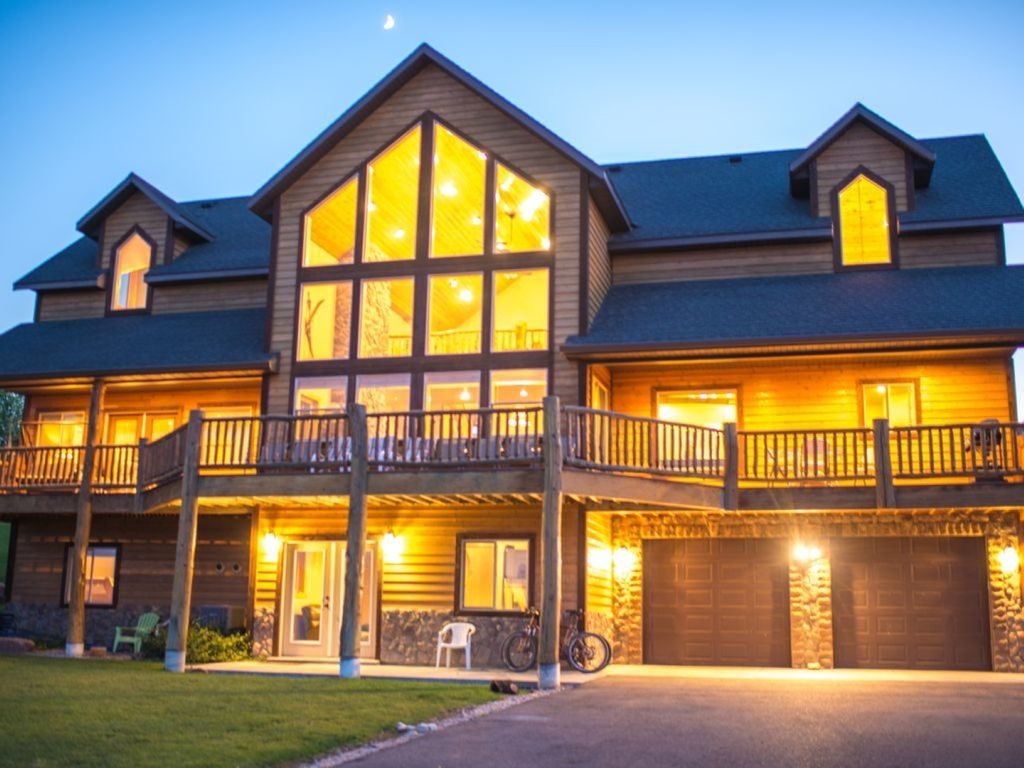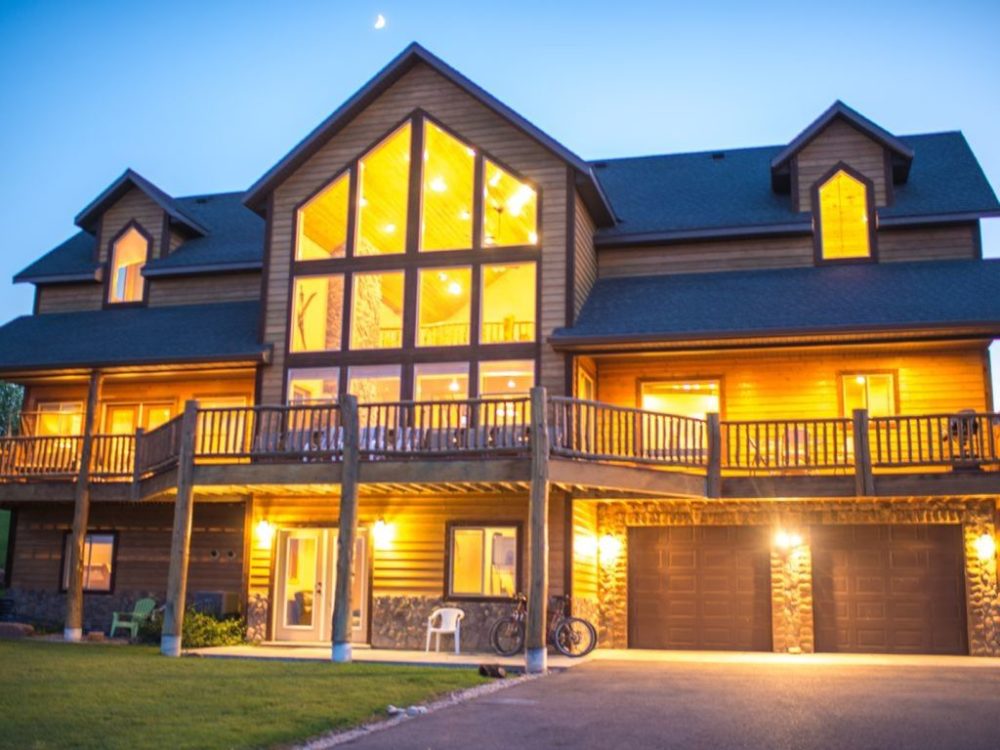 Family Reunion Schedule
THURSDAY
Check in at 2:00 p.m. (this is the house we rented. Regular check-in was at 4 but we asked if we could check in a bit early and they were very accommodating).
Free time. Unpack, play some card games, get settled.
Dinner. French Dip sandwiches, watermelon, sautéed zucchini (Bradshaws in charge)
Minute to Win It Games. Hosted by Bradshaws for whole group – the games we played are listed here.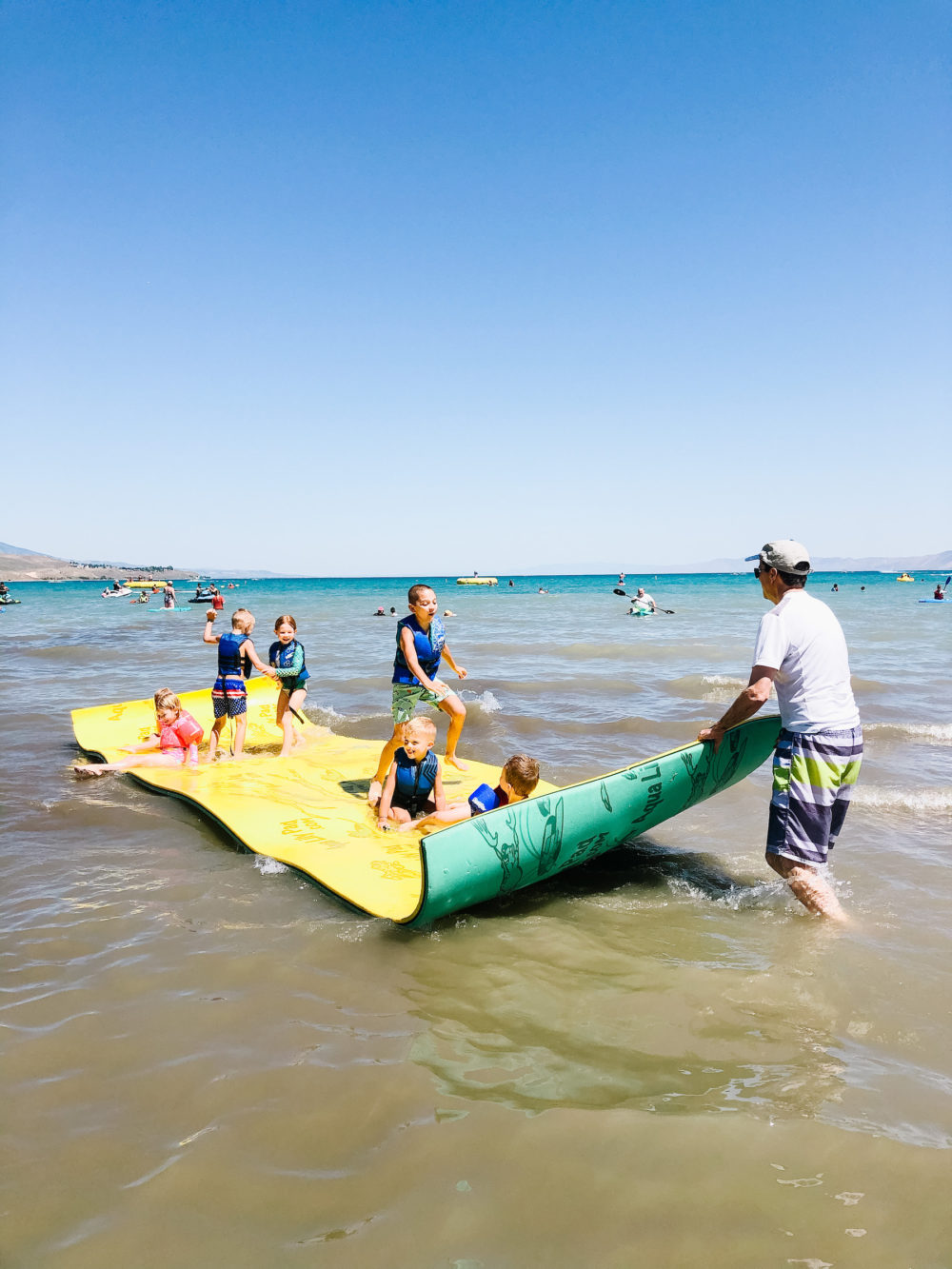 Friday
Breakfast. Waffles, raspberry sauce and whipped cream, maple syrup, bacon (Bradshaws in charge)
Beach Day. SUP RentalsThe house had beach chairs, a shade tent, boogie boards, and sand toys. Bart and I also rented 4 mini kayaks, a swim mat, and three inflatable paddle boards from SUP Rentals in Springville and brought them up with us (this required us to take two cars because they took up almost every available square inch of Bart's car). The swim mat especially was the BEST choice – the grandkids played on it literally for five hours straight.
Lunch. Picnic lunches (Merrick and Grandparents in charge of all supplies – each family packed their own before we headed out).
Afternoon Free Time. We got home from the beach around 3 p.m. and everyone got cleaned up. The kids played games and we mostly sat around and relaxed.
Dinner. We ordered four pizzas from Summit Pizza Co.
Ice Cream Taste Testing. Merrick and Philip bought seven gallons of ice cream and Merrick made taste testing score cards and we each ate a tiny scoop of each flavor one by one and then rated them. Private Selection Black Raspberry with Dark Chocolate Chunks was the winner by a landslide.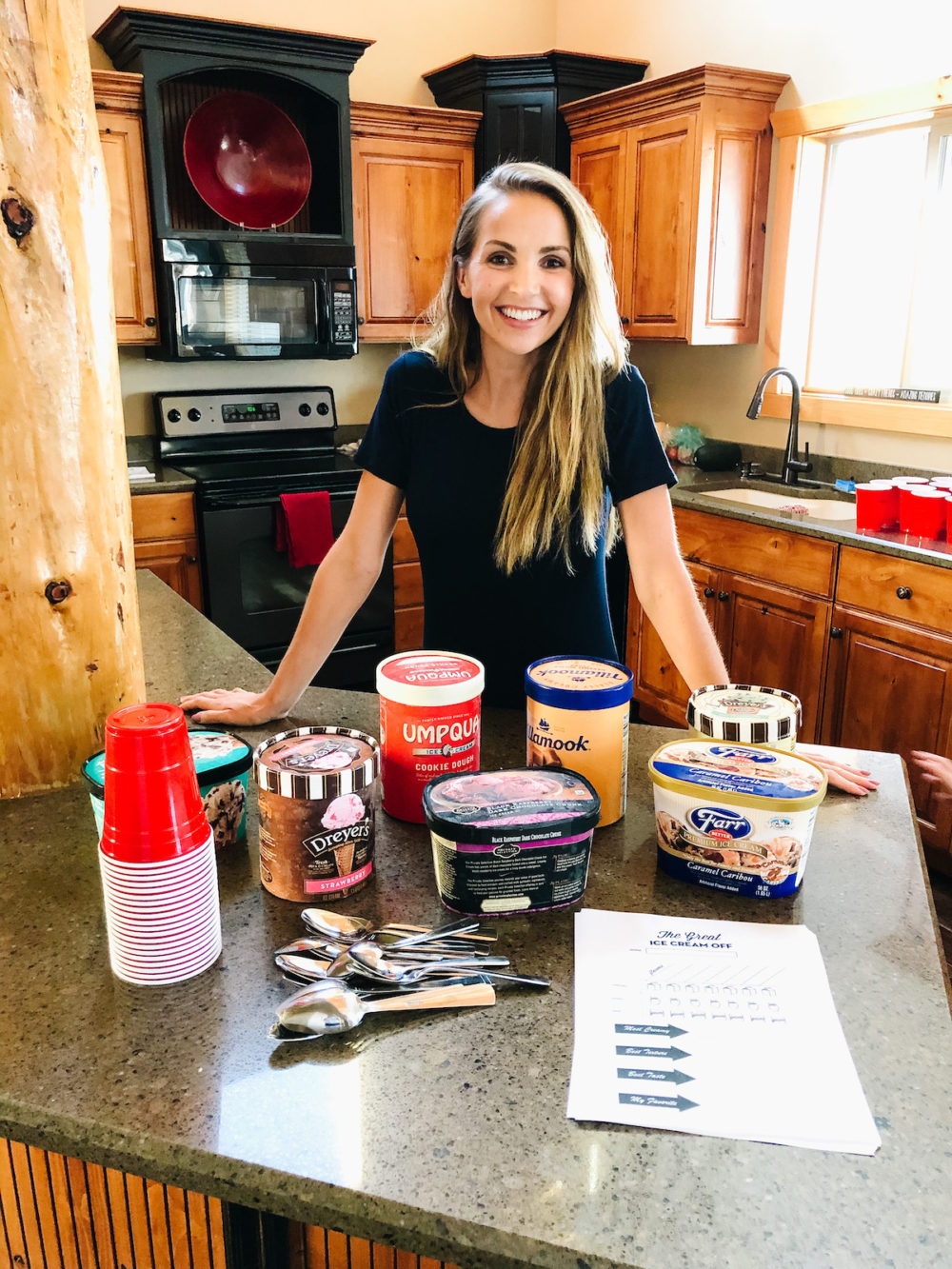 Saturday
Boat Day. Our family got up early and headed out with Landen and Adam and their three boys for a couple of hours on the boat rental. The rest of the family headed to the beach around 9:45 and set up and then we took the boat in as close as we could (maybe 50 yards out) and they came on to the boat at 10:00 and some of us got off and stayed at the beach. We had the boat for four hours, but 6-8 hours would have been better. There just weren't any slots that long left by the time we booked – we should have booked weeks earlier than we did.
Beach Day. After the boat was returned, almost everyone came back to the beach and we had picnic lunches there and stayed until about 2 p.m.
Crafts and Games at the house. Landen had brought fabric paint and plain white aprons for all the grandkids and they painted those, plus did a handprint apron for my mom – my Grannie had one with all our handprints on it when I was growing up, so it was fun to recreate!
Set up for dinner. My dad is retiring in a few weeks, so we set up a special dinner on the back deck overlooking the lake with tablecloths I'd brought up, greenery we picked from the yard, and some tea lights. My dad didn't know this was happening, so we were fairly sneaky getting it set up.
Dinner. Chicken alfredo, spinach salad, homemade bread.
Family Photos. We'd planned to do family photos on Sunday morning, but we decided on Saturday afternoon that it'd be easier with the light and kids to do them after dinner. Everyone got changed into our nice outfits and then we headed down the hill a bit to take photos. I'd brought my nice camera and Merrick brought her tripod and we took them with a self-timer. We did a full group photo, grandparents and grandkids, each individual family, the four siblings (including our traditional photo of the three of us girls holding Crawford), and then my parents with the four siblings. It took less than 30 minutes total.
Dessert. We made milkshakes with the leftover ice cream (Bear Lake is known for raspberry shakes and we'd planned to get them, but decided instead to try to get through both our milk and our ice cream so they wouldn't go to waste) plus Merrick had made fruit parfaits for the adults.
Outdoor movie night for grown-ups after the kids are in bed. Once the kids were in bed, Bart set up our outdoor movie screen and projector and speakers and most of the adults watched The Edge of Tomorrow.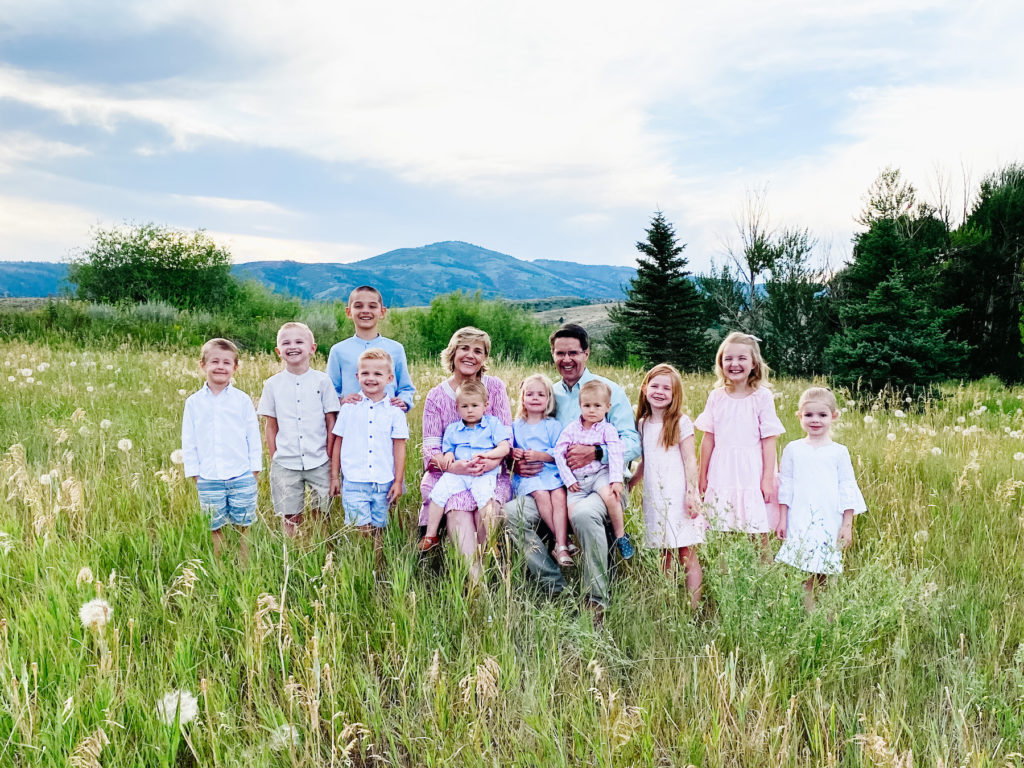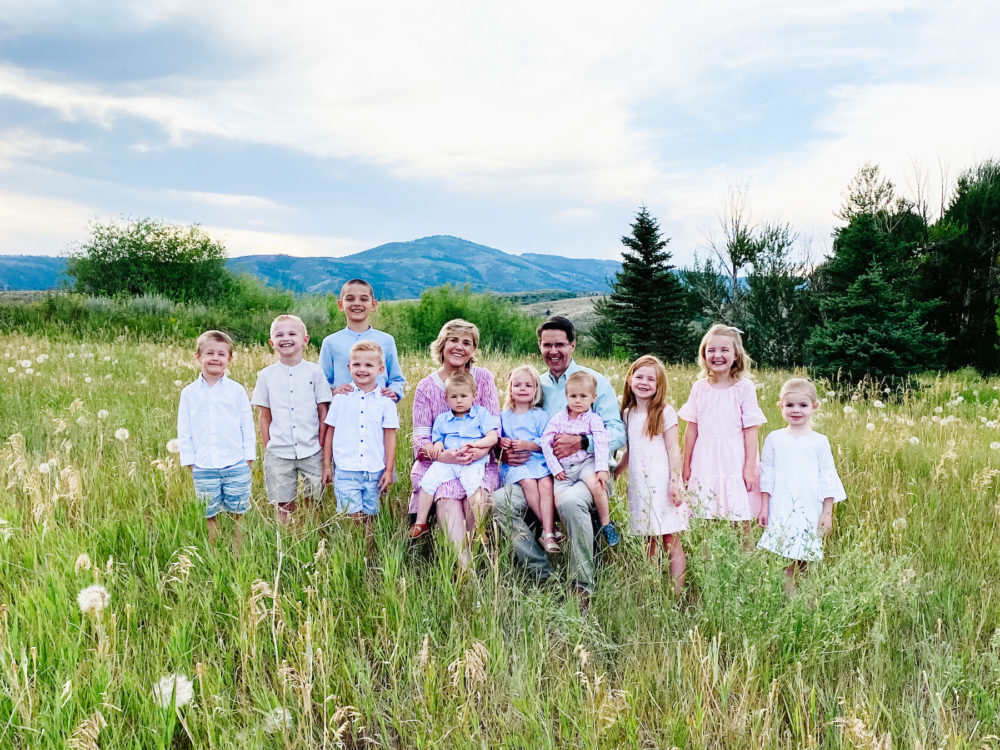 SUNDAY
Breakfast. Leftover waffles, some cold cereal, and leftover yogurt, fruit and granola.
Pack and Clean Up.
Sack lunches packed. 
Family Church. This was about 8 minutes long because . . . . getting 19 people packed isn't quick.
Check out at 10 a.m.
And there you have it!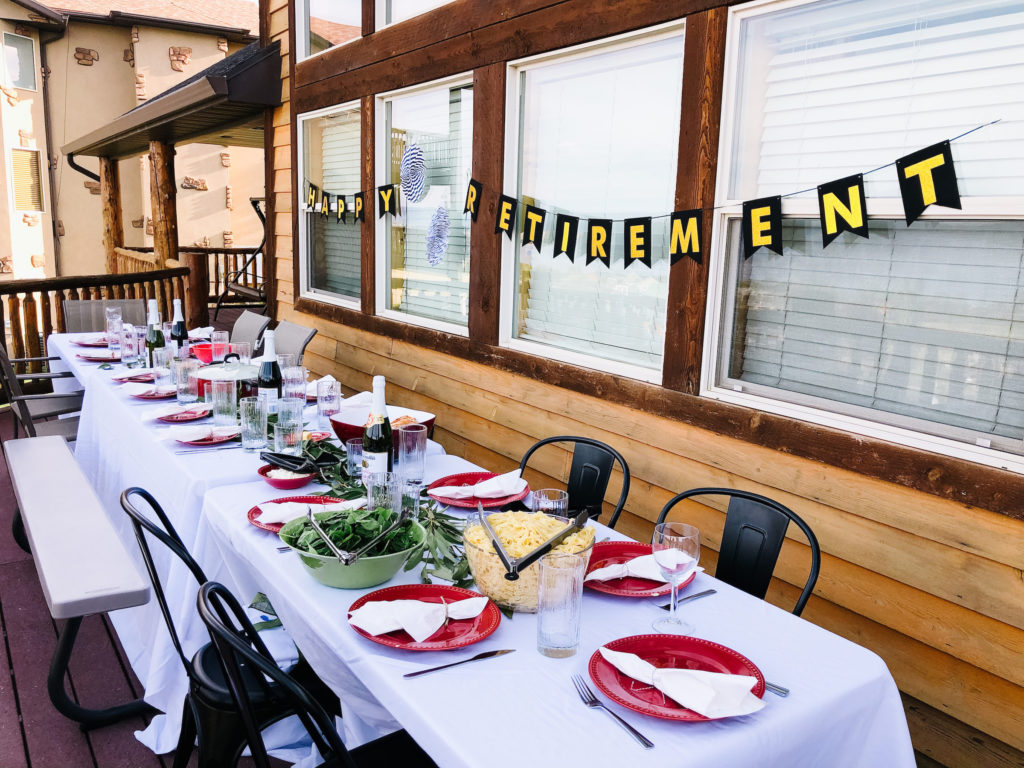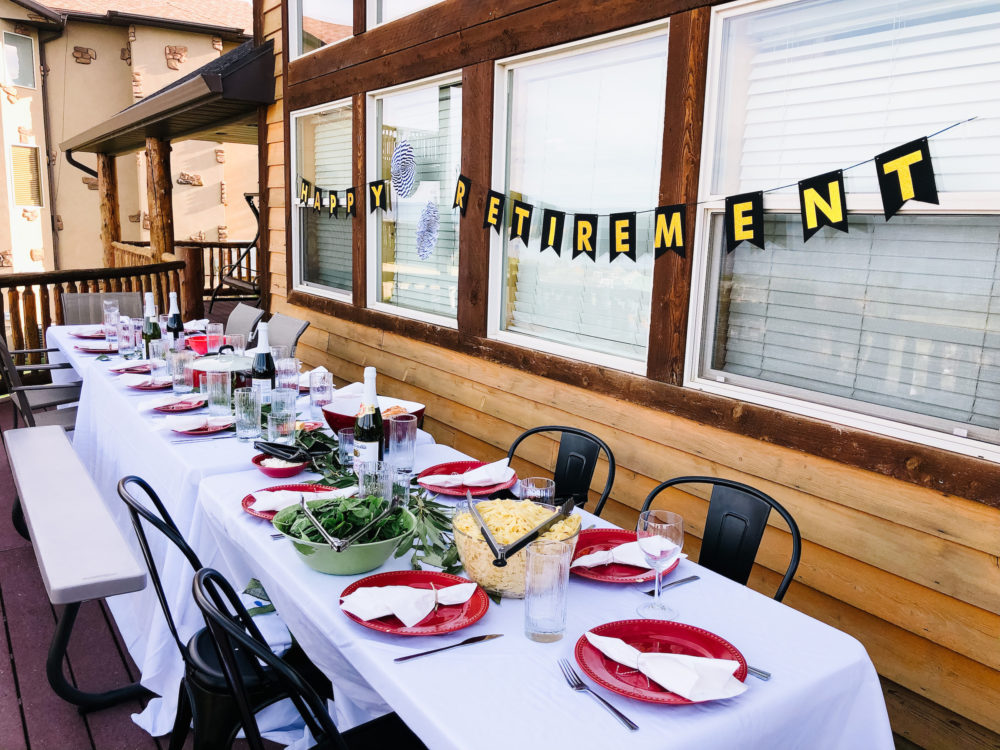 Here are some of the most frequently asked questions about our family reunion that I got.
Family Reunion FAQs
How do you handle the finances?
This was, by far, the most asked question.
We each pay our own way to get there (generally it's within driving distance for some and one or two families fly) and then we split the cost of the lodging four ways. As of next time, my youngest brother, Crawford, will start paying a share too, so the cost will be split five ways instead. It also means he might actually get a bedroom instead of sleeping on a couch!
Each family is assigned 2ish meals to be in charge of and they choose whatever they want to make and bring all the supplies to do so. We have a Google Document for the reunion with the schedule and everyone can put in what they are making so we don't have overlap.
My parents generally pay for a dinner out or takeout and then something fun like the boat rental this time or an evening for the adults at The Magic Castle last time.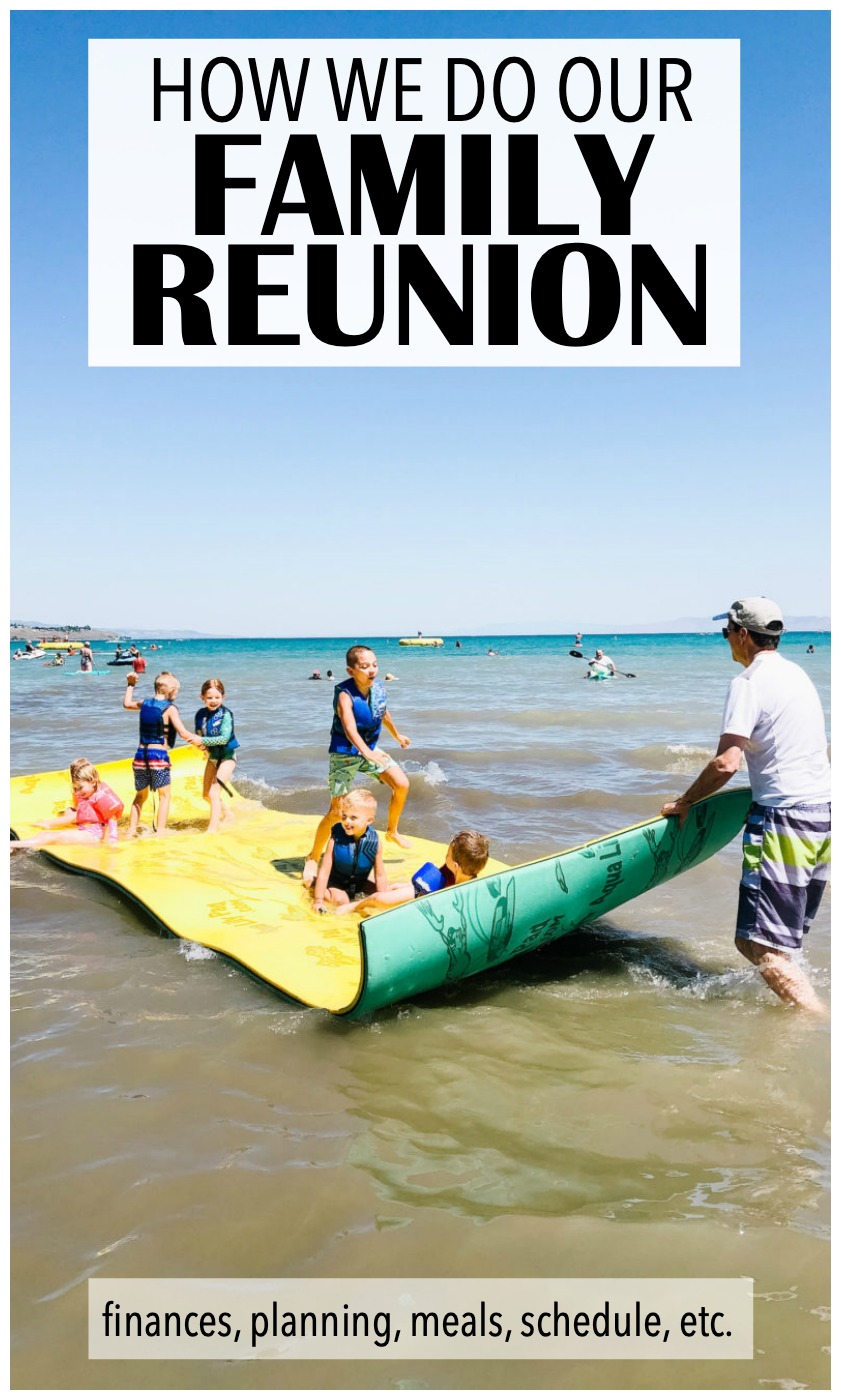 Who is in charge?
It rotates between the children. So Bart and I were in charge in 2012, Merrick and Philip were in charge in 2014, and Landen and Adam were in charge in 2016. Crawford technically should have been in charge in 2018, but since he was a college student and unmarried, plus it was my dad's 60th birthday, my parents handled that one. This family reunion was back to Bart and me for being in charge.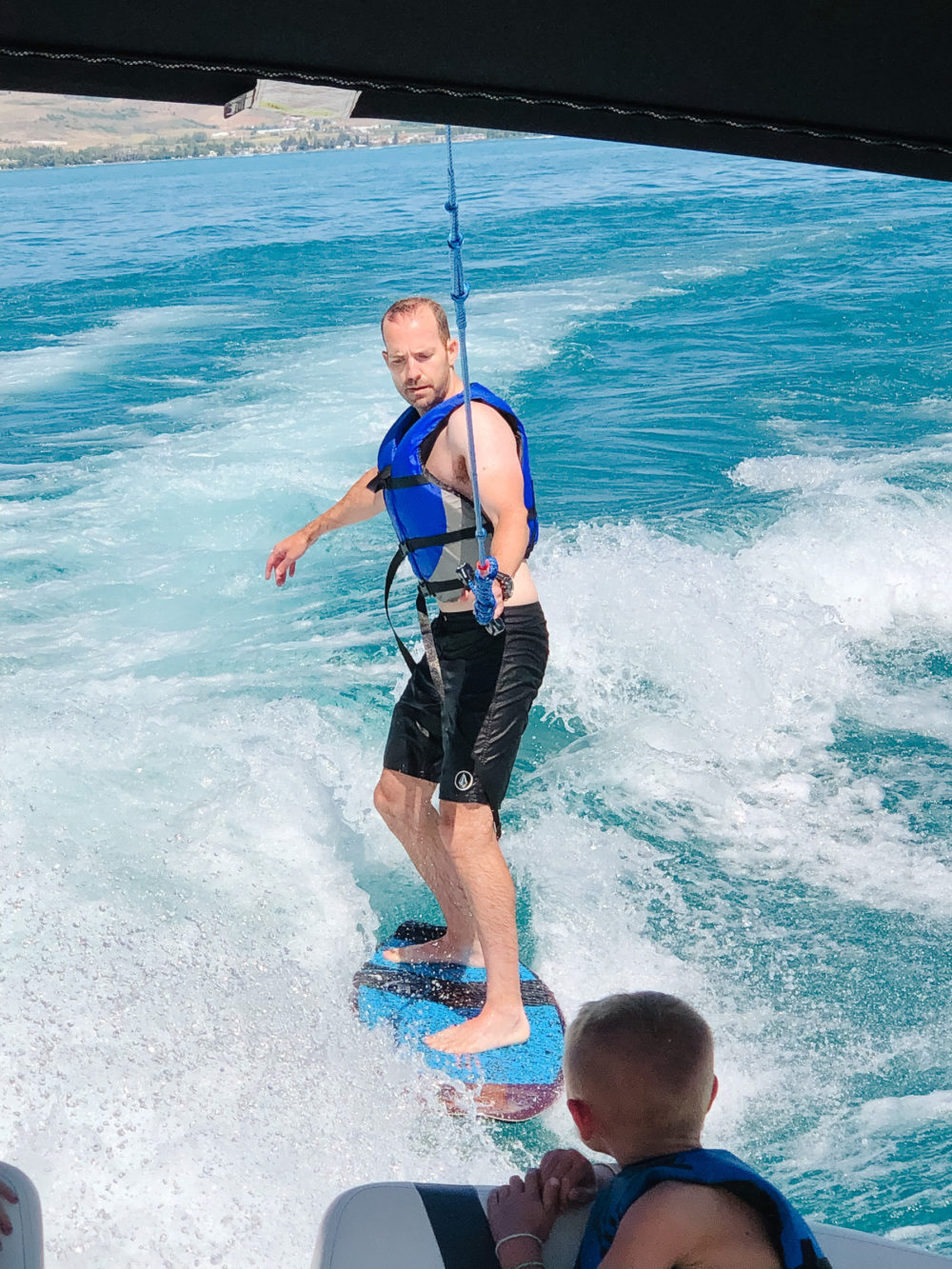 The couple in charge chooses the location and finds lodging, plus does the overall plan and makes assignments, but everyone can weigh in.
How often do you have a family reunion?
Since our first family reunion in 2012, we've done them every other year, but we decided that we're going to switch to yearly from here on out.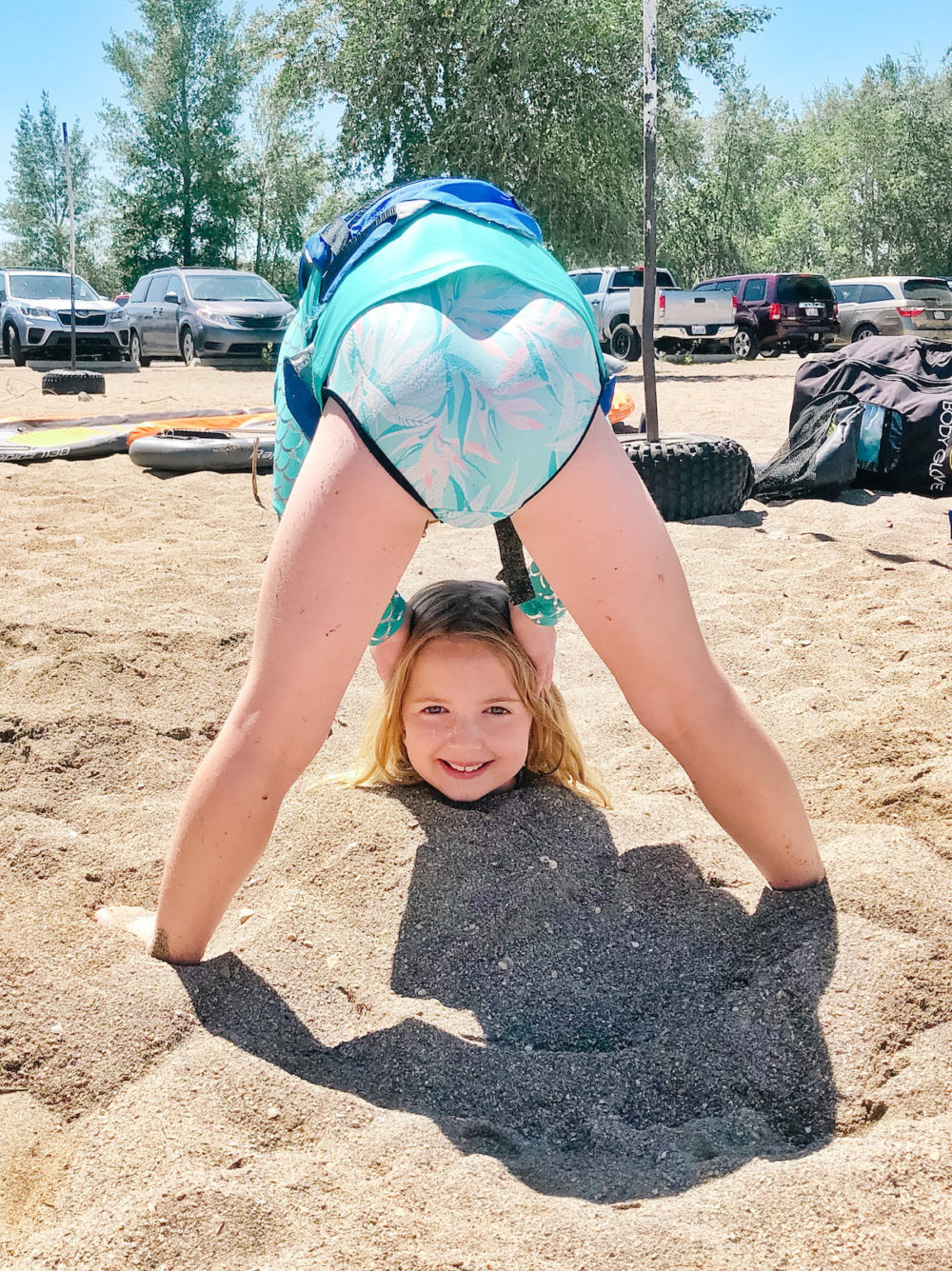 Any other family reunion questions? Happy to answer!
If you liked this post about our family reunion, you might like these posts too: