For Bart's 40th birthday, we got a backyard movie setup. He LOVES movies and especially since we have such a big yard and because we'll be spending more time than normal at home this year, it felt like a really fun investment.
Here's what we have: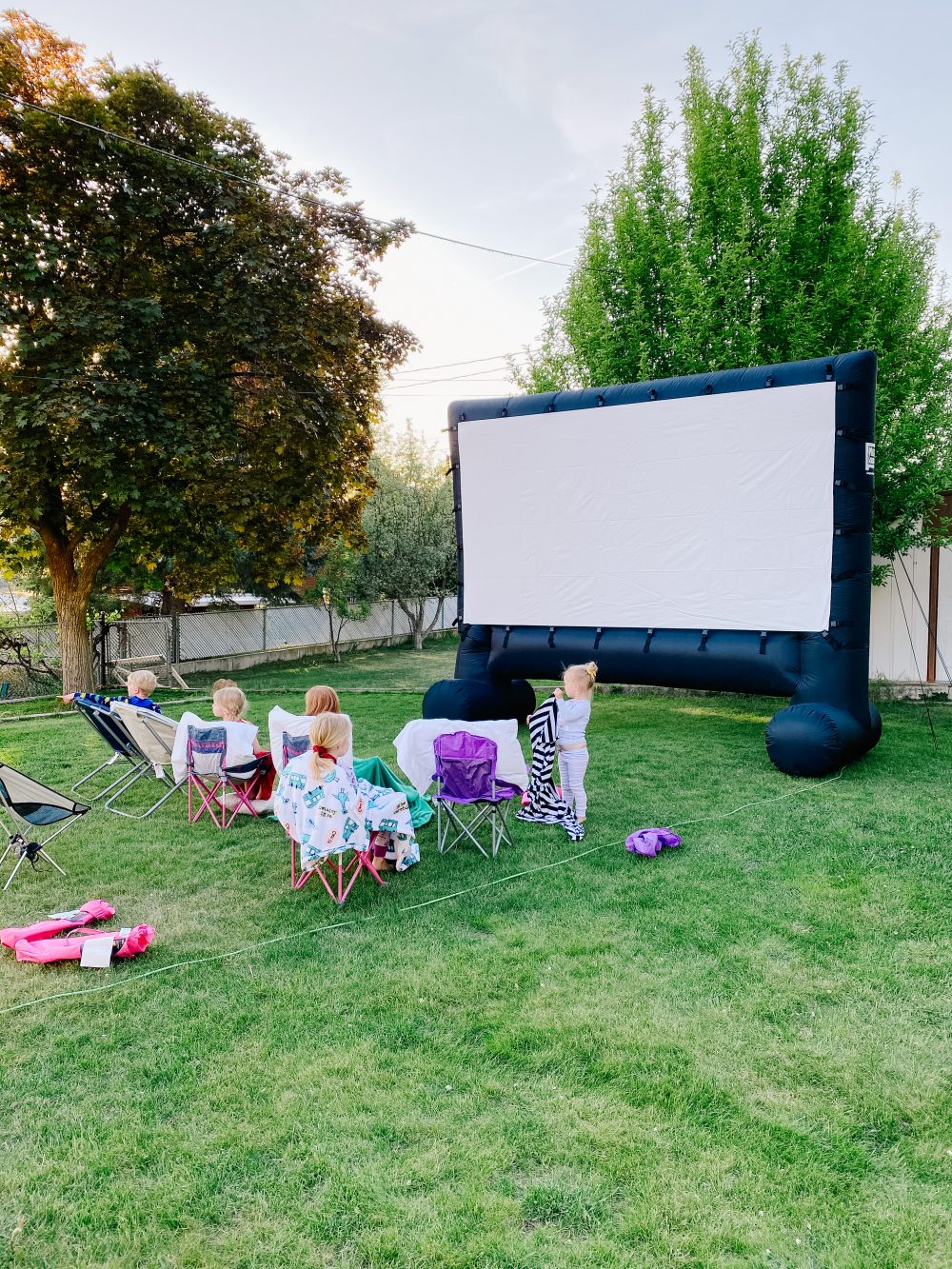 Cinemood Projector. This is great for travel, indoors, and an all-in one experience. Use the code janssen for $100 off!
VANKYO projector. We bought this for using outdoors – it's brighter than the Cinemood so we can start a bit earlier (but to be honest, almost any projector that doesn't cost a fortune is going to require a fair amount of dimness). You'll also need to hook it up to a speaker system and a DVD player or laptop or phone.
Inflatable Projection Screen. We have the 20 foot one and there is also a 14 foot one. They fold up amazingly small and are super easy to set up. The fan needs to stay on the whole time, so you'll need an electricity source (e.g. an extension cord). The fan is quiet and we didn't notice it at all.
Bluetooth Speaker. We used our Bose bluetooth speaker and it just wasn't QUITE loud enough. We ordered the 15 inch one.
Google Chromecast. We have one of these for each of our TVs and we LOVE it – it makes it so easy to cast anything from your phone to your TV.