This post is sponsored by KinderCare
One of the best parts of this odd blogging career I've found myself in is the huge amount of flexibility I have.
When we decided to move to North Carolina so that Bart could attend a full-time MBA program in 2013, it made basically no difference to my work to be in North Carolina instead of Texas.
Similarly, when we moved to Arizona for a couple of months for an internship, then to London, then back to North Carolina and finally settling in Arizona, my work went on pretty smoothly. As long as I have an internet connection and a library card, I'm basically set.
What is significantly more tricky is child care.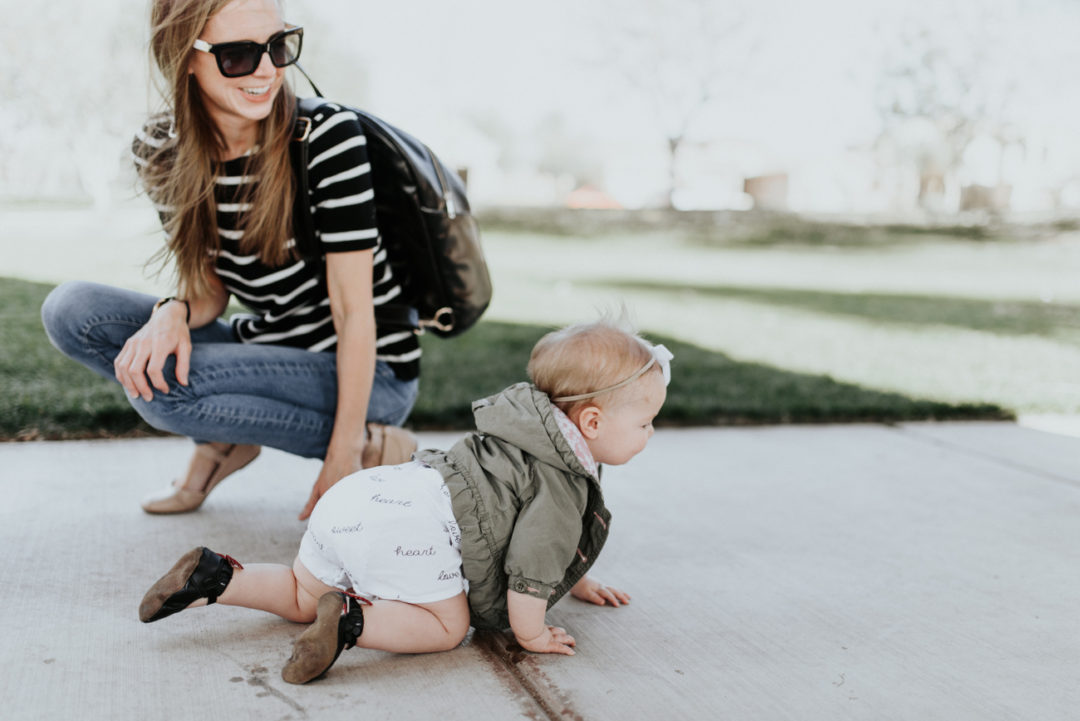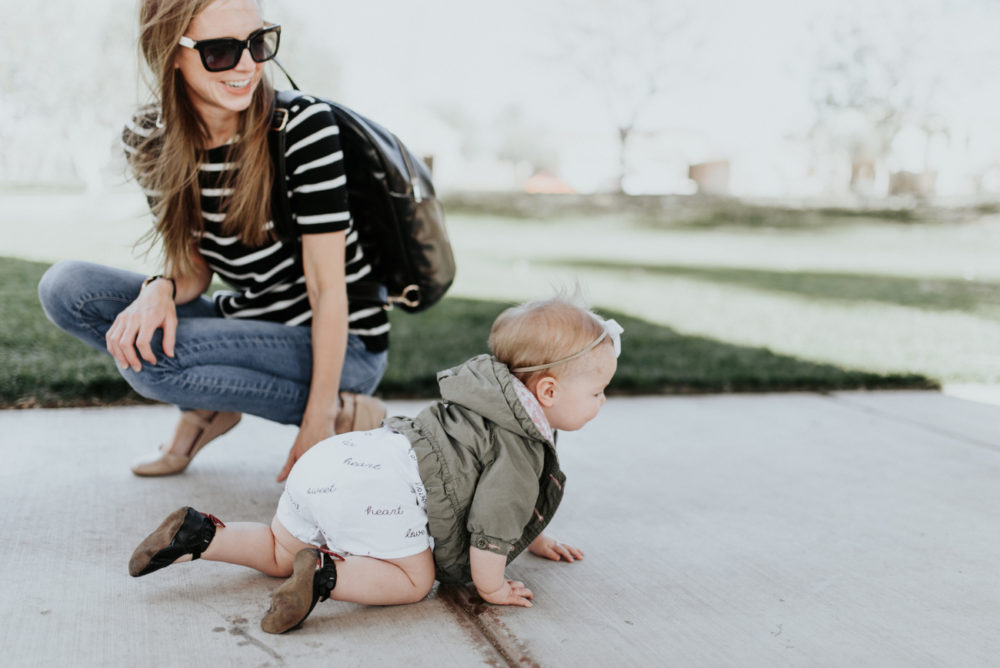 Right now, I work around 20-25 hours a week.
Six of those hours are with a babysitter coming to our house and playing with the three little girls while I lock myself in the office and plow through as much work as I possibly can.
Another ten are during nap and quiet time every afternoon while the two big girls are at school.
And the rest are in the evening as needed (in the past, I had the goal not to work any evenings, but since we've launched London Littles, that's just not feasible right now).
Just yesterday, I happened to be chatting with a man working an event I was attending, and when he found out I worked from home and had four children, he said, "So are they just pretty good at letting you work?"
Um, no.
In a perfect world, I'd have a complete division of work and home life, but . . . surprise, there's no perfect world. And sometimes I just have to finish something up while they're around.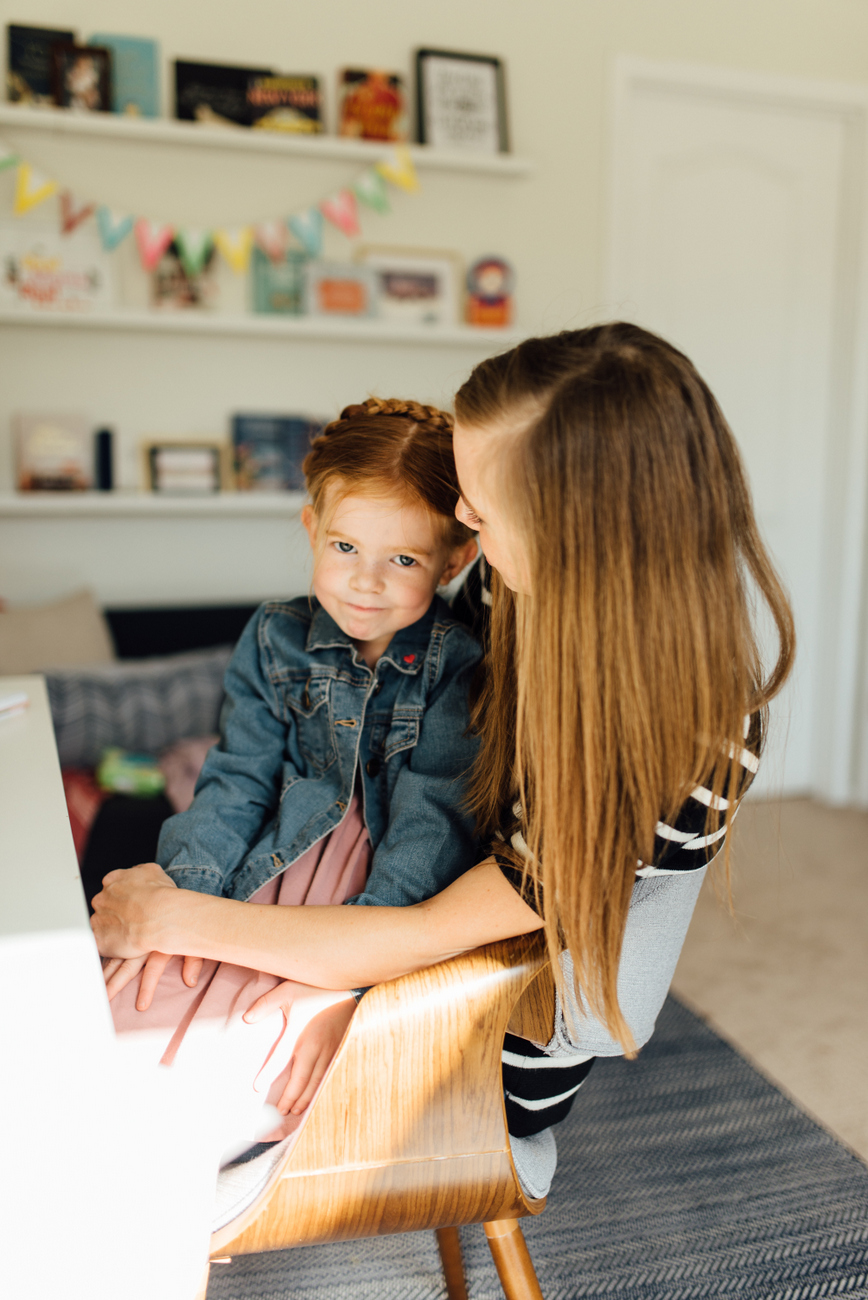 But as much as possible, I try to have clear space in my schedule for getting work done and then time where I can focus on the girls and our home life.
We've tried so many different things over the years when it comes to child care.
Our first foray was a friend of ours in Texas who did a very small (five children) in-home preschool once a week. It took several weeks for Ella to warm up, but once she discovered how much more fun it was than running errands with me, she was all in.
And for me to have two entire child-free hours once a week felt like a miracle. I had just started my first freelance job and having dedicated time to pound out three articles a week was amazing.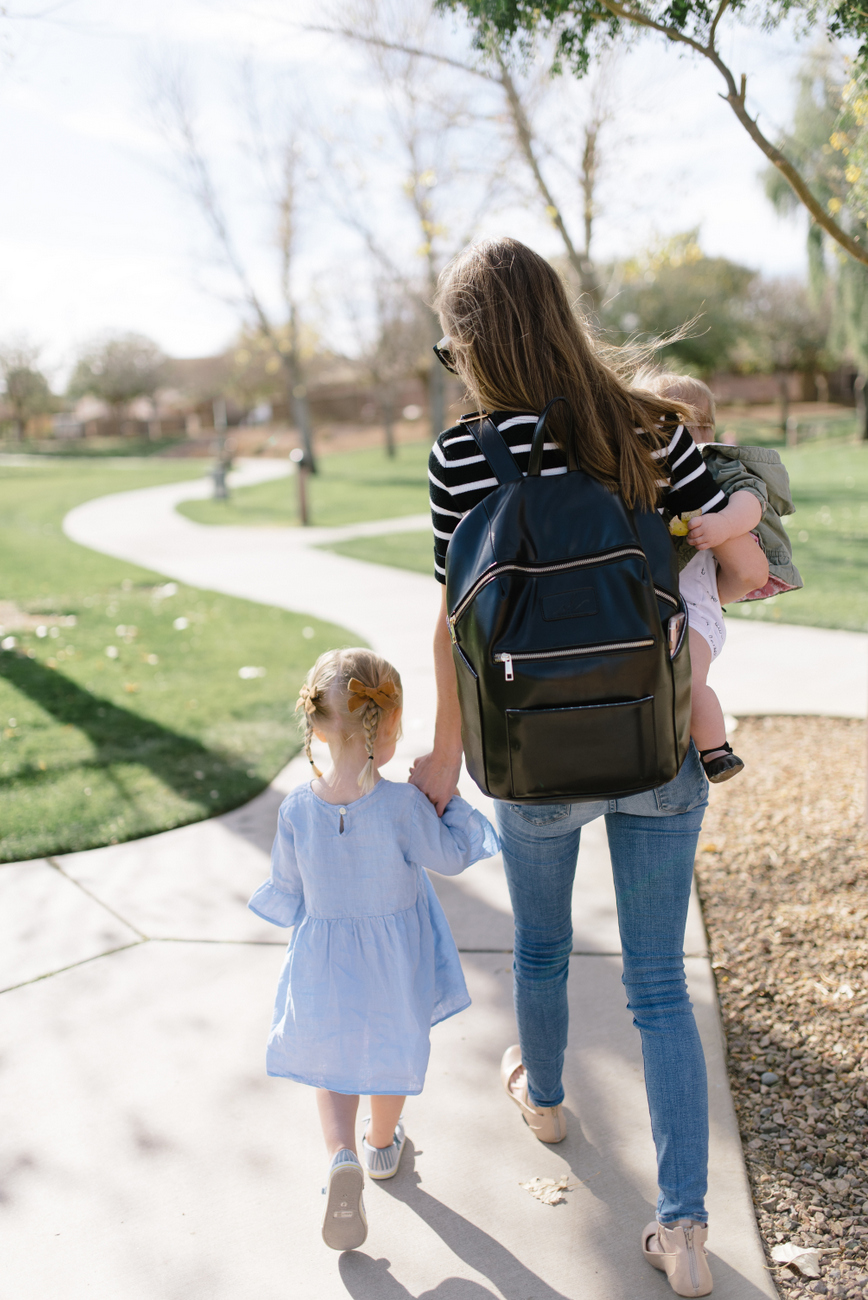 Three different years, we've done a co-op preschool which I loved on the weeks when I wasn't in charge and . . . didn't love on the weeks I was. I'm obviously a slow learner, but it has become clear to me that teaching a co-op preschool is not one of my gifts.
And we've had a rotating cast of babysitters.
I love being able to work in my office and have my girls nearby, plus the ease of popping out to nurse the baby or put her down for a nap, but, whew, finding and keeping a babysitter is not easy.
I've had a couple of younger babysitters and while they're great for date nights or an occasional afternoon, I've found that they usually have a hard time committing to weekly babysitting and they cancelled almost as often as they came, which, as you can imagine, is not ideal when you're juggling a bunch of deadlines (and weirdly, big corporations don't love emails saying "sorry about that article I promised, but my babysitter is a little tired and has a lot of homework so could I send that in next week?").
Right now, we have a fantastic babysitter, but she's only here through the end of summer while her husband does an internship in Arizona. After that, they'll both be returning to full-time school out of state.
This year, when we made the decision to send Ani to a real preschool, it felt like a huge change.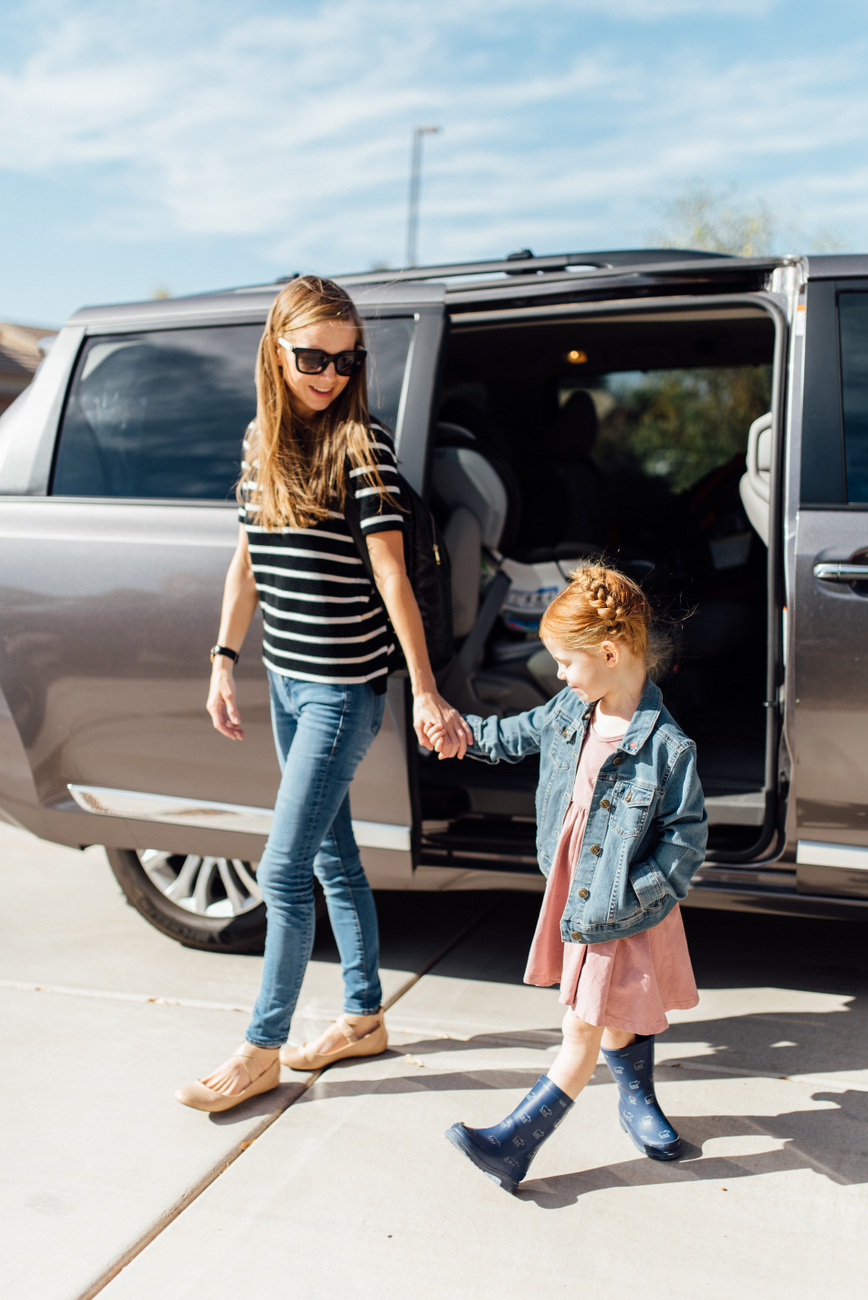 We'd never sent any of our children to a non-home preschool, let alone five days a week.
But when we took a tour and met the teachers and the director and the aides, I knew Ani would have a great experience. Ani's teacher is a former kindergarten teacher who switched to kinder prep after having triplets (!!!) and she is just THE best.
I've loved watching her skill at interacting with all these different little (and big) personalities – she's basically made to teach young children.
As the year has gone on, I've been so glad for that consistency and routine in her life, that she always has a social outlet, and that she has a whole new set of adults who care about her and love her (I also love that nearly every adult in the school knows my other children's names too and greet them by name during drop-off or pick-up).
It's always hard for me to let my children leave, but I've come to recognize what a gift it is to find other adults who can help your children grow and develop in ways that you might not be able to.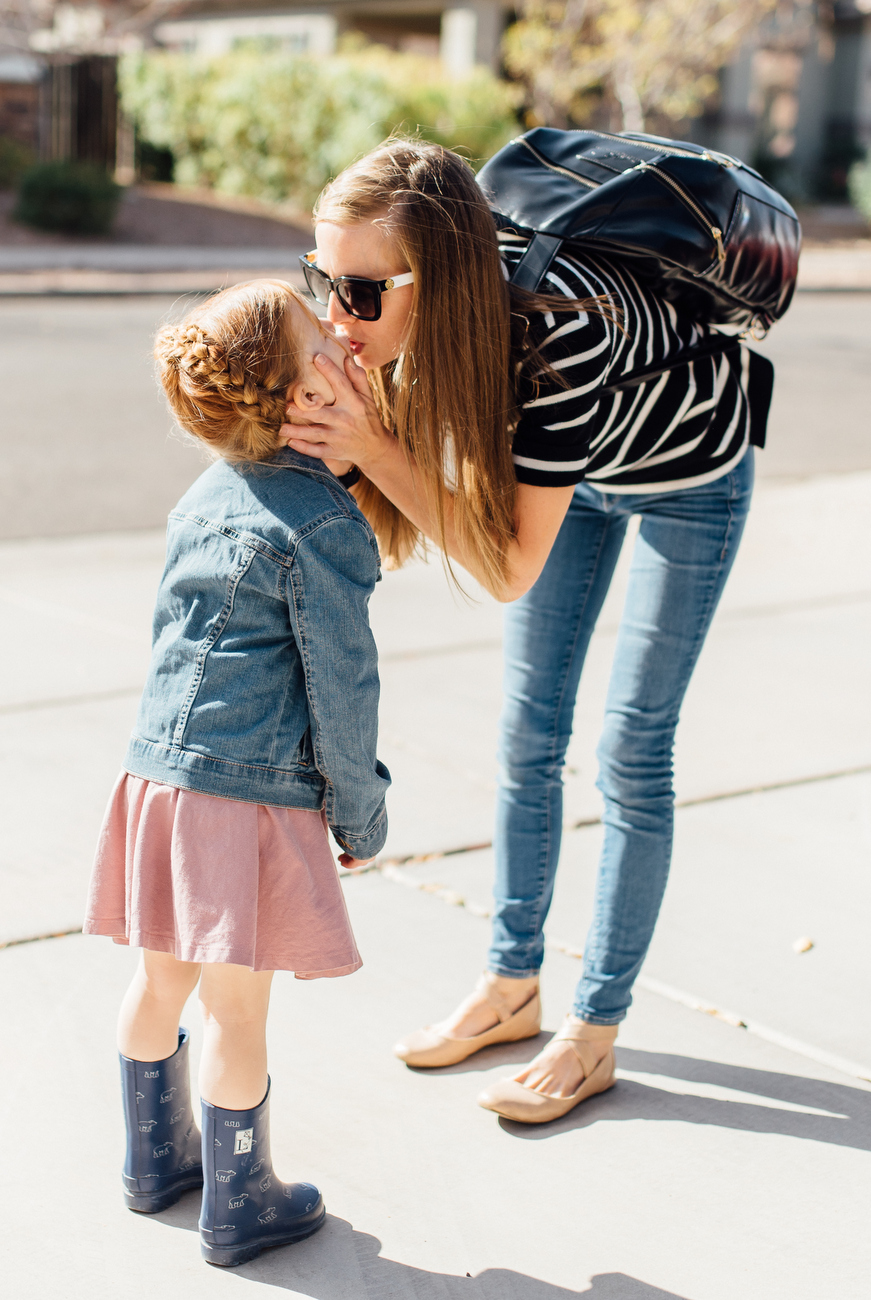 We're in a pretty good routine this year between our babysitter, Ella's school, and Ani's preschool, but when I occasionally have to travel, it can get pretty tricky.
When we first moved here, I felt so anxious about how I was going to have my children taken care of for a couple of days while I went to a conference or blogging event.
Then a friend of mine suggested that I see if Bart's company had any relationships with childcare centers. This would have absolutely NEVER occurred to me, but after a little digging it turned out that indeed they did (HR never makes it very easy, do they?).
And that relationship was with KinderCare.
I'd seen KinderCare locations in many of the cities I've lived in, but I knew almost nothing about them until two years ago.
Bart's employer chose KinderCare as their designated childcare provider, and so, when I was trying to figure out how in the world to leave for a couple of days when I knew very few people in the area and have no family close by, I looked up KinderCare and discovered that there was one just around the corner from our home.
I called them up, talked to the delightful director, and arranged for a tour so that I'd feel comfortable about taking my children there when the need arose.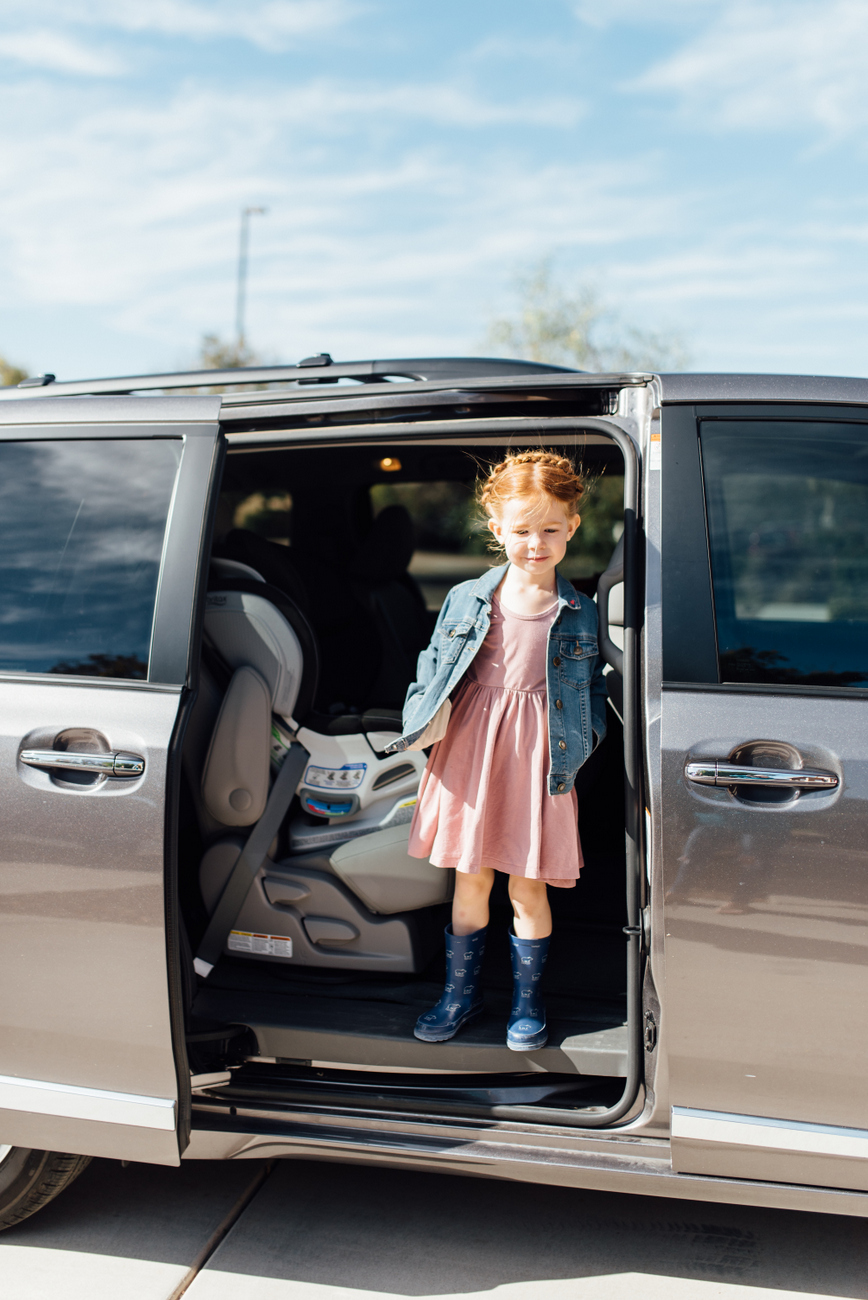 I love that they have so much experience in helping working families (they opened their first location in 1969), and that they have a ton of experience and really great teachers.
I also love that they have more than 1400 centers in 38 states – after so many moves, I get a lot of peace of mind from knowing that, if we move again, I won't have to start back at square one for childcare.
Knowing that I have somewhere safe and educational to take my children (and that won't cancel on me because of a sore throat) when I need it most gives me the flexibility to be able to pursue some of my dreams.
I couldn't have imagined when I was little that I'd get to have this amazing job, and I am grateful every day for the people who help my family and me make it work.
I love KinderCare's focus on building confidence in children, and how their focus on families gives me the confidence and peace of mind to be able to focus on my work when it occasionally takes me away from home.
Because when I'm away, the most important thing is that my babies are being taken care of until I can come back to them.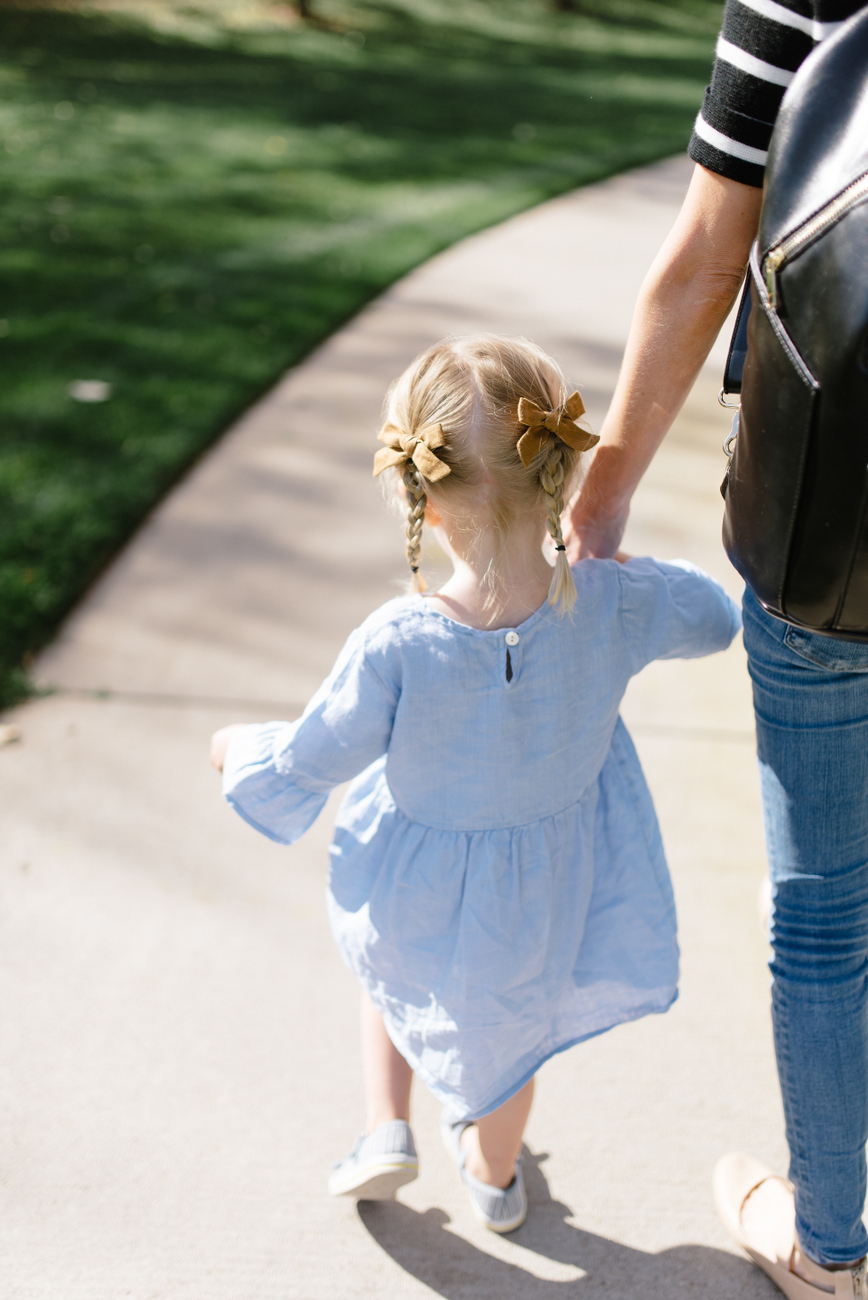 Photos by Christie Knight Photography