This post was sponsored by SwimWays as part of an Ambassador Program for Influence Central and all opinions expressed in my post are my own.
I've mentioned that, last summer, I started taking the girls to the pool on my own a couple of days a week and it completely revolutionized how I felt about living in Arizona.
I've been eagerly awaiting the return of summer for more glorious swim days, but I was also a little bit nervous.
Last year, Ella was a pretty solid swimmer, while Ani and Star wore those little floaties that buckle around your arms, and I could hold Tally, who was just a few months old, and was more than happy to be snuggled in the water or when she got tired, I could just buckle her in the stroller and let her doze off in the shade.
It was pretty dreamy.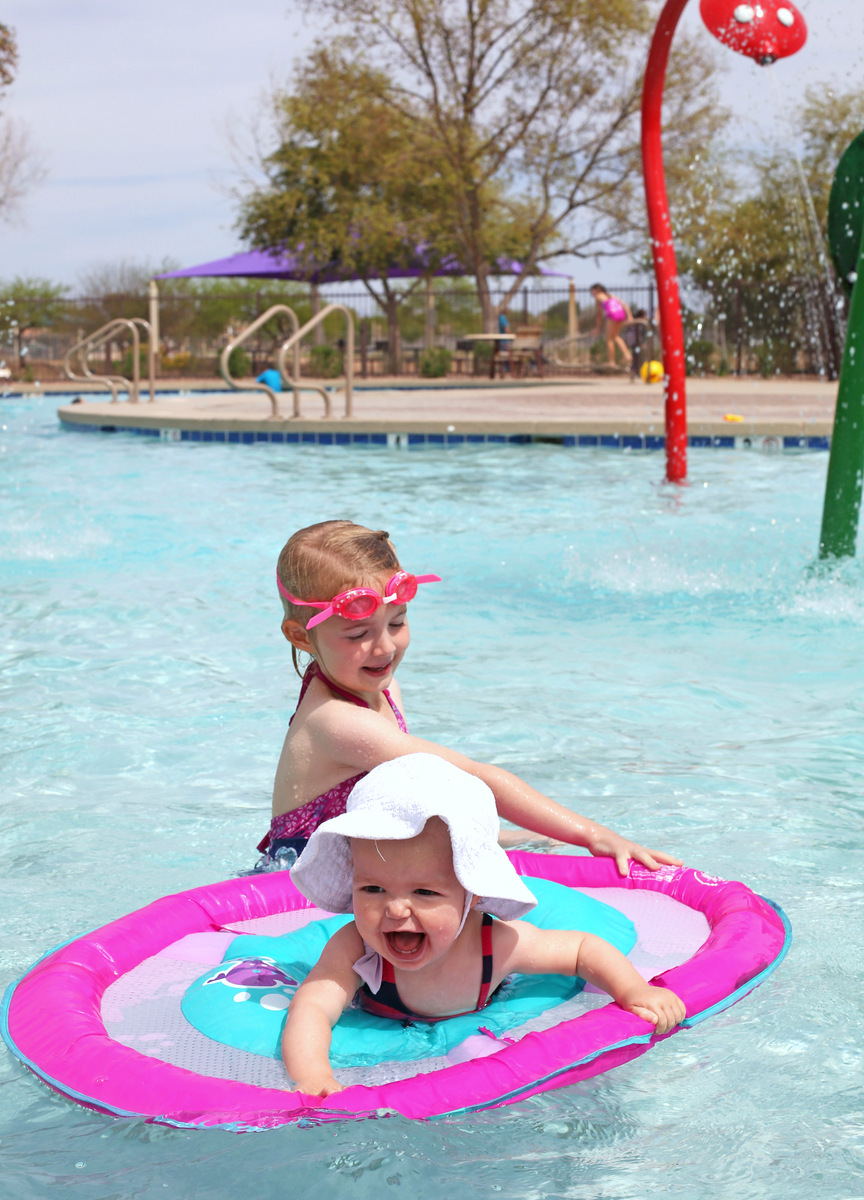 This year, though, was a different matter.
I was worried about how I'd contain a very wiggly toddler while keeping an eye on the other three girls in a large pool.
Tally is too small for the arm floaties but I knew she'd probably be squirming all over the place and not love me holding her the whole time.
As for a nap in the stroller? Forget about it.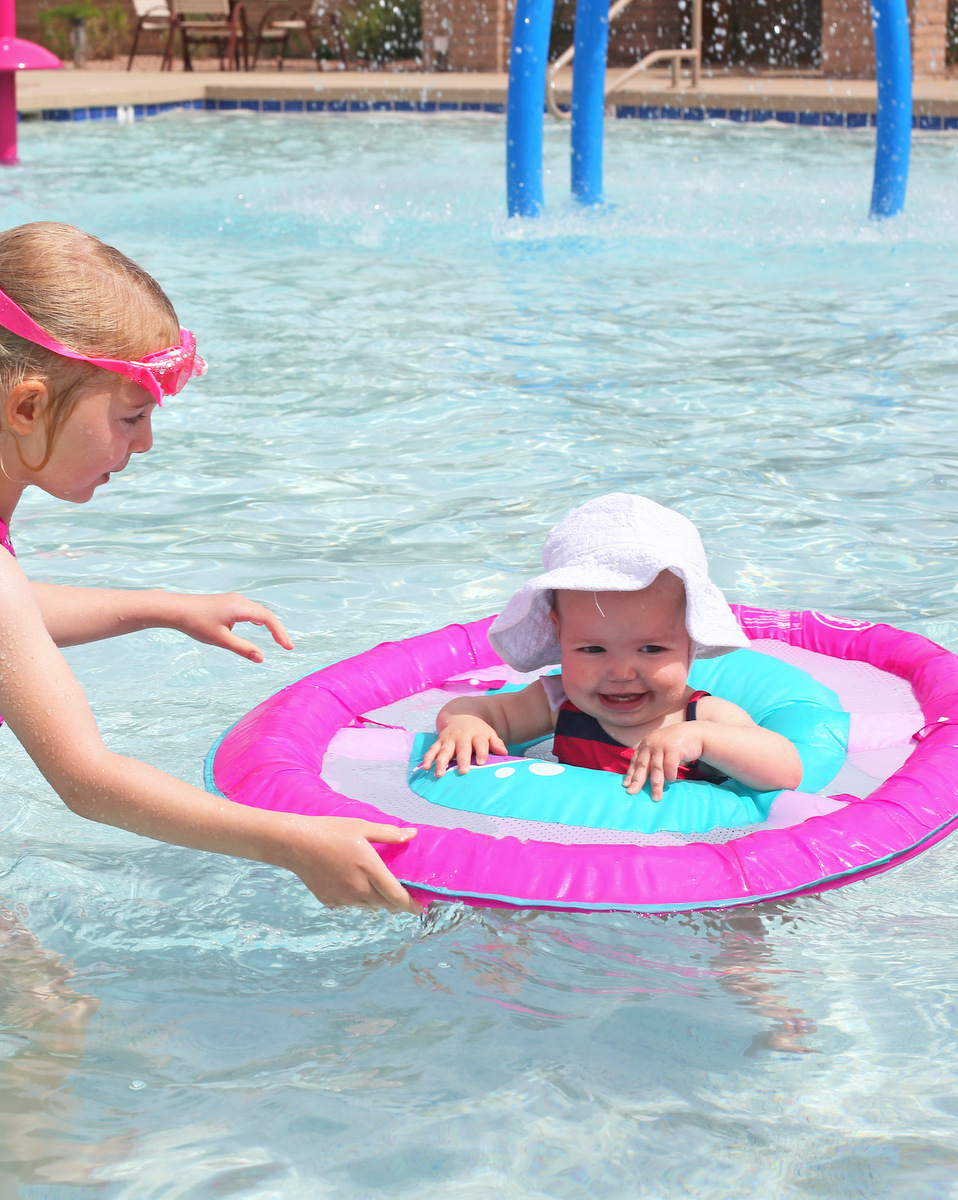 Then I remembered that my mom, when they first put in their swimming pool about five years ago, bought two SwimWays baby floats for the grandkids and my children have LOVED them (we used them daily back when we were living with my parents for six weeks during the summer of 2014).
The SwimWays Baby Spring Float Sun Canopy at Target is the #1 selling baby float in the U.S. and consistently receives 4 & 5 star ratings.
When we made our first pool outing a few weeks ago, we brought the Baby Spring Float Sun Canopy along to test out with Tally. Bart was with us this time, so it seemed like a good chance to give it a spin (it's also super easy to bring along because it folds flat into an included carrier bag).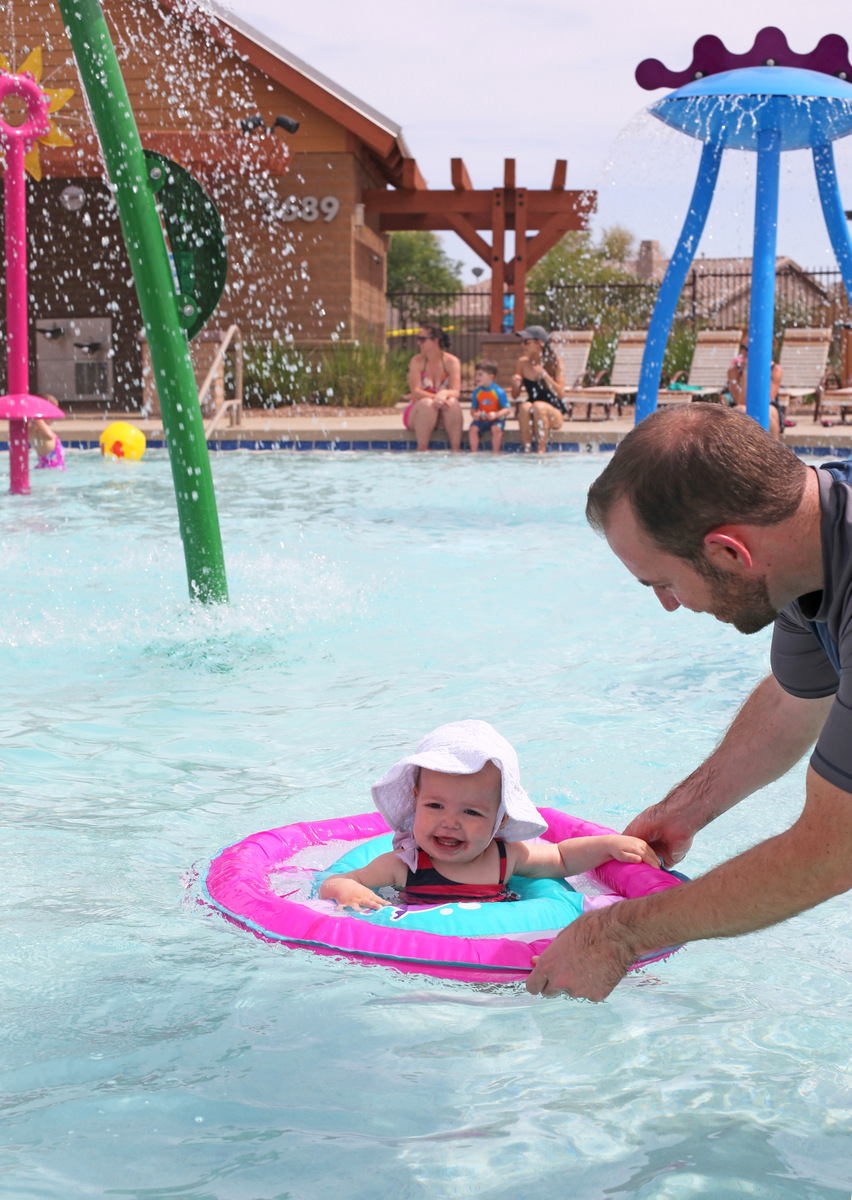 Of course, because we'd used them before with our babies, I wasn't a bit surprised when Tally was OBSESSED with it.
She laughed and giggled and was thrilled when Bart and the girls pushed her around the pool in it or spun her around.
It also comes with a removable and adjustable canopy made out of material with 50+ UPF sun protection – it just snaps on and creates some mid-pool shade for your baby, which is going to be a necessity as the sun starts going crazy this summer.
A week later, I took the girls on my own and it was so nice for her to be able to kick and float and enjoy the water without trying to leap out of my arms.
As someone who spends a lot of time at the pool with  my children, water safety is a huge priority for me, and I love that SwimWays feels the same. They started National Learn to Swim Day back in 2012, which is dedicated to teaching both parents and children about water safety, plus the importance and benefits of learning to swim.
It's held on the the 3rd Saturday of May each year, which this year is May 19, 2018.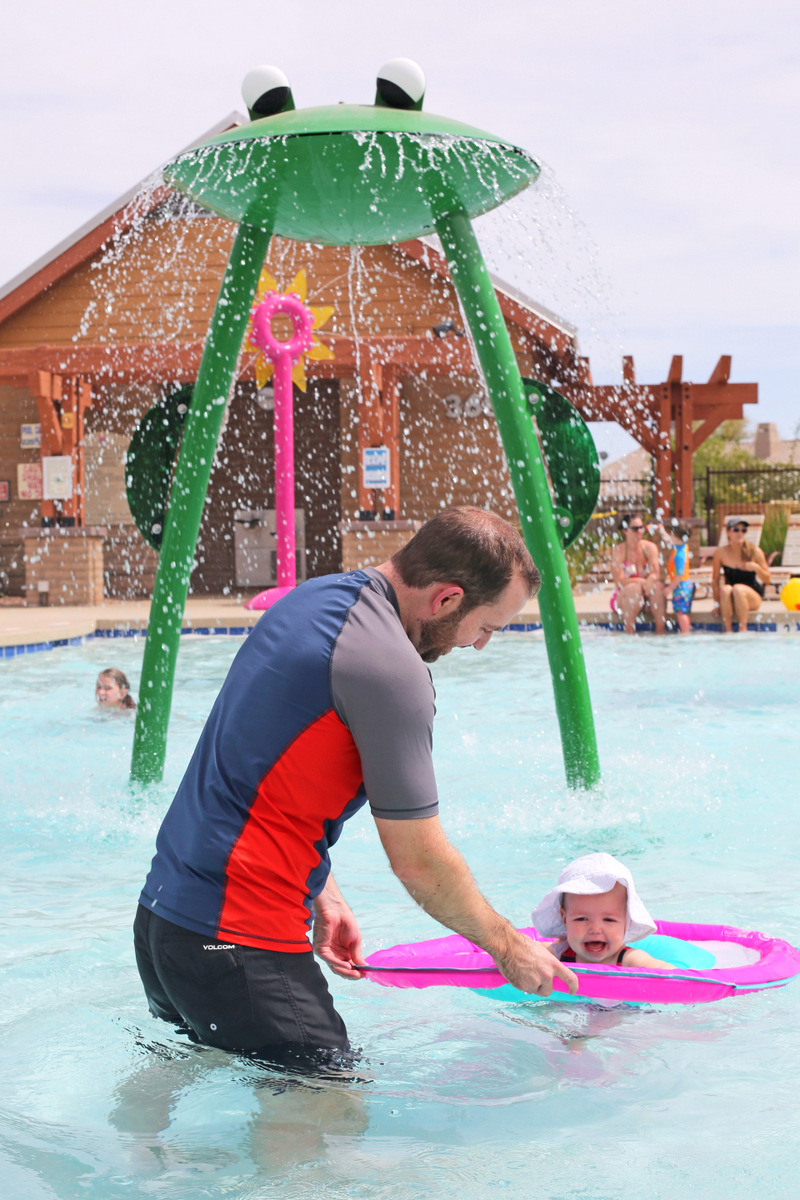 Now I just need to start stocking up on non-melty snacks and gallons of sunscreen and we're all ready for a summer at the pool!
You can follow SwimWays online here: