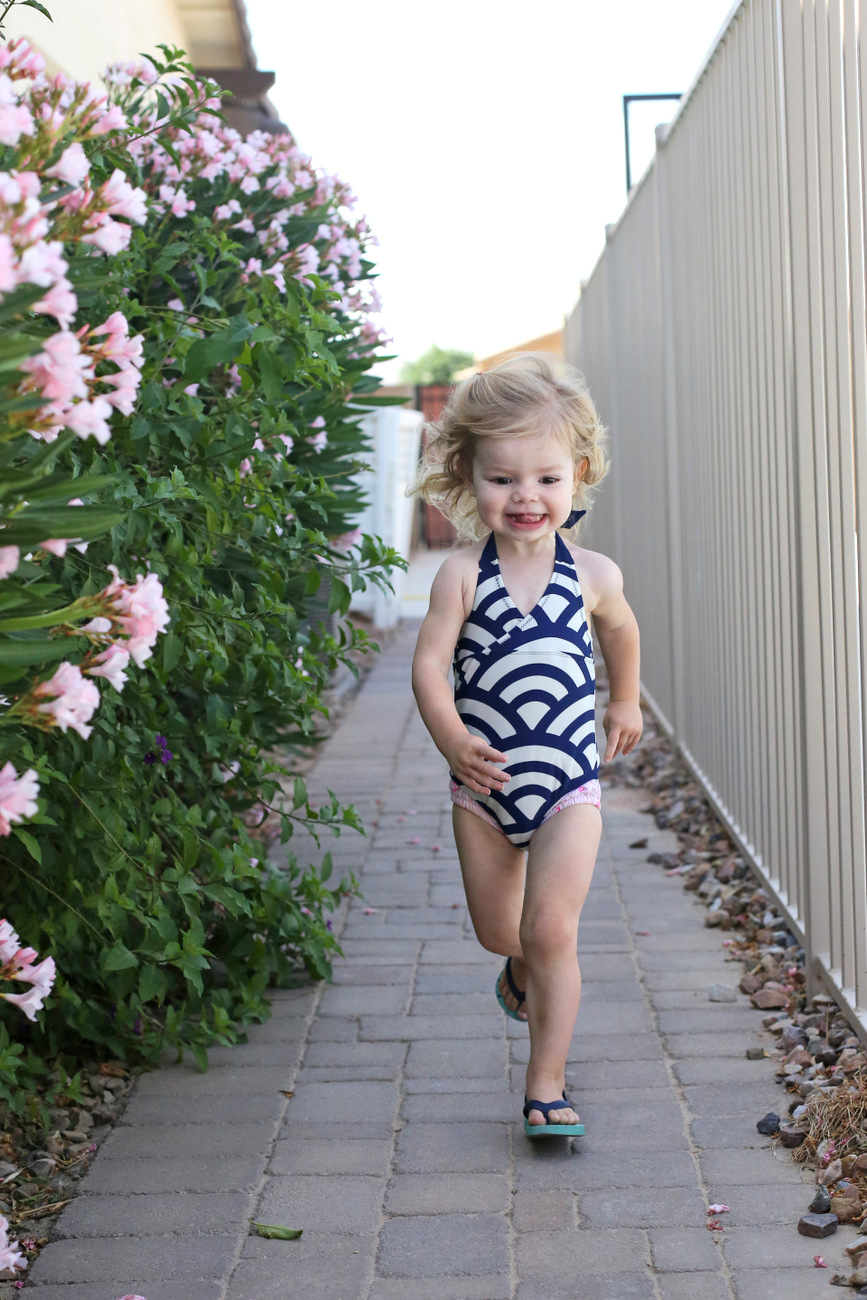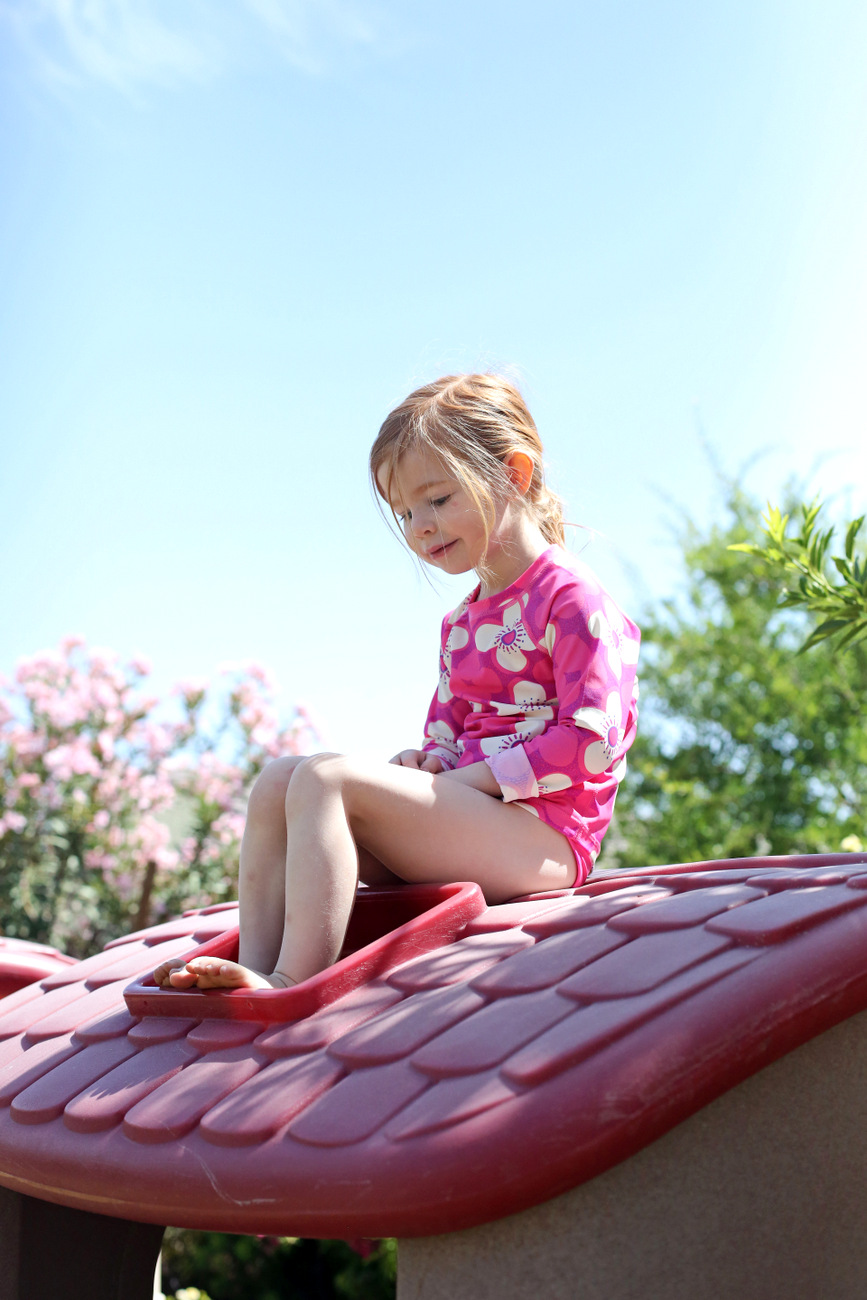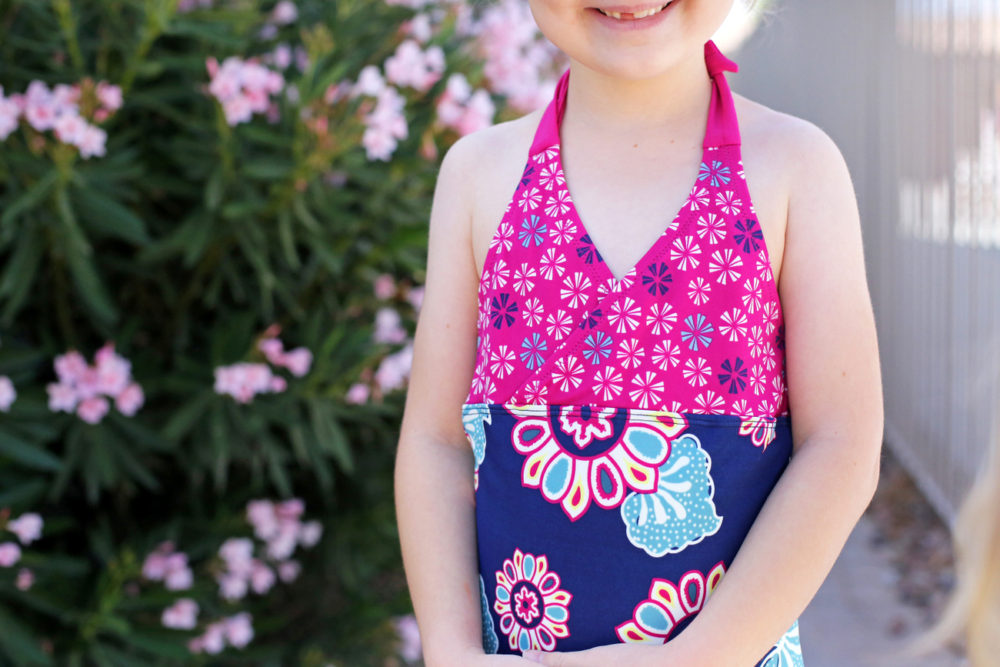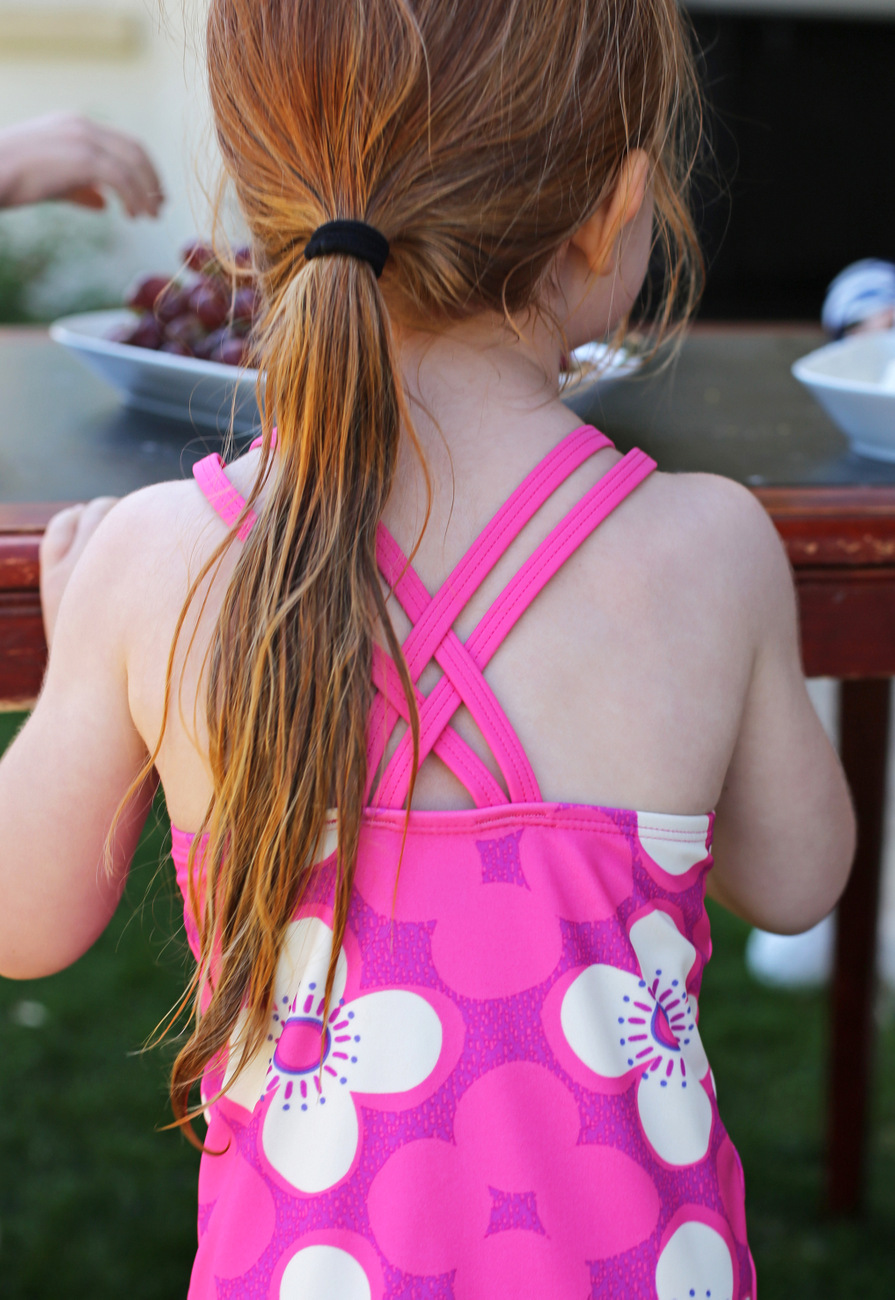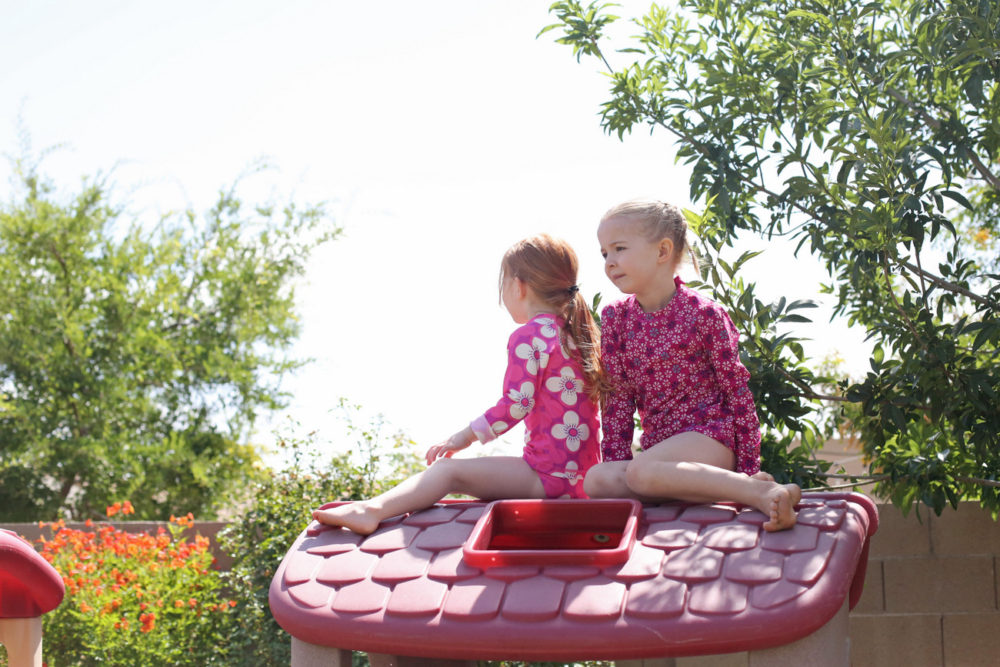 This post is sponsored by Tea Collection, a brand we've loved for the last several years. Get $25 off any full-price purchase of $50 or more through Monday for first-time customers so you're ready for summer break!
We have one week left of school, and then summer break begins!
This summer feels extra precious to me, since the two older girls will be gone more next fall in various school programs, plus I won't be first-trimester pregnant this year  and feeling too lousy to do much of anything like I was last year.
As the school year winds down, I'm making final preparations for summer vacation so we can really take advantage of the eight weeks off (I'm seriously getting all choked up thinking about how fast this summer break is going to go. I love this time off with my girls so much).
Anyway, here are a few of the things we're doing to prepare for these glorious blank slate summer break months ahead: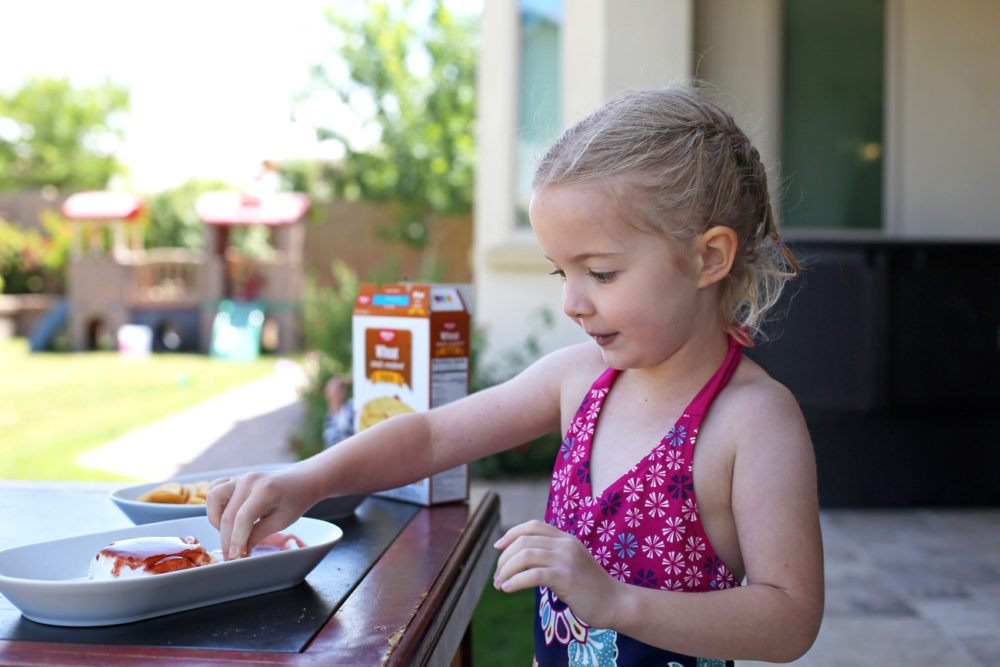 Buy new swimsuits. Swimming is basically the best thing to do in the summer here (and often feels like about the ONLY thing to do in the summer here), and after last summer, everyone's swimsuits were too small and pretty worn out. After a bunch of suits that were looking faded and losing their shape after just a few months of wear, I went for Tea Collection suits this year, and I couldn't be happier with them. I love that Tea Collection clothing is inspired by world travel and each collection focuses on a different part of the world. This season, all their clothing is inspired by Australia, and everything is so so pretty. The swimsuits I ordered are such gorgeous colors, fun patterns that aren't splashed all over with characters, and really well made. I'm also the world's biggest fan of rash guards because it cuts down so much on sunscreen application, so I love that Tea Collection has rash guards that match all of their suits. This weekend, you can get $25 off any $50+ purchase, so it's a great time to snatch up a suit or two before the sale ends and summer roars in.
Print off a big calendar. Last summer, I used the calendar from Handlettered Design and printed off a big 3 foot by 4 foot version of it at Staples. The girls and I colored it together and then wrote all the things we wanted to do during the summer, plus marked off when we'd be on vacation. It was easy to see how much of summer was left, plus keep the things we wanted to do top of mind. Plus, it looked so fun and summery up on our kitchen wall for those two and a half months. (Lisa tells me they are sending out this year's in a couple of weeks, so if you'd like a free copy of it, you can sign up for their newsletter on their site).
Make a summer reading list. It's going to be a massive surprise to you that summer reading is a major thing for me. I like to pick a few books to read aloud to the girls during the summer break, a few audiobooks to listen to during our road trips, and, of course, plenty of books for me to read on my own. Plus, it's so fun to check them off as you complete them during the summer. (If you have a voracious young reader, here's are 20 of our favorite series for elementary school readers, which is an easy way to keep them stocked through the summer, not to mention rack up every prize at your library's summer reading program. Most of them are also available as audiobooks, so you can listen to them on summer road trips).
Schedule play dates and get-togethers now. I always think that summer break will be so laid back and less busy so it will be easy to get together with friends, but then everyone's on vacation and then summer break is over and we didn't get together with ANYONE. If you want to go swimming with friends, get those dates on the calendar now so they actually happen. If you want to host a play date, send out invites immediately.
Stock up on sunscreen. This is a big deal here, since we basically live on the face of the sun, plus I have some very fair-skinned children. I've always kept sunscreen in my pool bag, but last year, I bought a few sunscreen sticks and stuck them in my purse and my stroller basket so that if we were unexpectedly out in the sun, I could at least swipe a little on their little noses, cheeks and ears. Hats, frankly, would be a good idea too.
Check out free (or cheap) community activities and put them on your calendar. Our library discontinues regular storytime during summer break and does a variety of one-off programs, so I add those to my calendar, and my girls live for the workshops at Home Depot, our local movie theater has weekly movies with tickets that are less than $1 each week through summer break, and many of the bookstores do storytimes or craft mornings for free. Plus, our neighborhood HOA does a variety of activities throughout the year that I like to attend.
 Pick a few fun family adventures. Like many families, we're taking a couple of trips during this summer break, but we also have many weeks where we'll be at home and I'm really motivated to make sure we don't burn those weekends doing the same old things we always do. This summer, we want to visit the water park, go bowling, have a BBQ at the pool, see a play, and go to the lake. By picking out in advance the things we want to do, I don't get that deer-in-the-headlights feeling on Saturday morning when the girls ask what we're going to do that day. Um, clean the kitchen floor?
What are you planning for the summer break? I'd love to hear any good ideas!
And don't forget to grab some new swimsuits or summer clothing from Tea Collection before the $25 offer ends on May 22nd!
Enter code JANSSEN to receive $25 off your order of $50+ on full-priced styles at teacollection.com. Valid for new customers only. Discount taken will be pre-tax. Does not include Patagonia, Saltwater or Livie & Luca. No adjustments on previous purchases. Not redeemable for cash. Cannot be used towards the purchase of gift cards. Limited to stock on hand.