I don't struggle very much with screen time for my children – I decided before I had children that keeping screen time to a minimum was a major priority for me (and I don't think it needs to be a priority for every family; it just was important to me personally) and we've been very careful about how we use it in our home from the earliest days of our girls' lives.
But. . . my screen time on the other hand?
It's a daily struggle for me.
Part of it is that so much of my work is done on my phone, so it's easy to justify picking it up a million times a day.
And part of it is that phones are just so dang addicting.
With our schedule pretty chaotic this summer, my screen time just kept creeping higher and higher and I hated it.
The weekend before we moved into our new house, I spent some time thinking about what I wanted to change when we moved in and as a new school year got underway, and my phone usage was the #1 thing on my list.
I wrote down some specific goals and also some tools that could help me stick to those goals.
Here's what has worked well for me – if you're looking for ways to spend less time on your phone, I hope you'll find one or more of these helpful.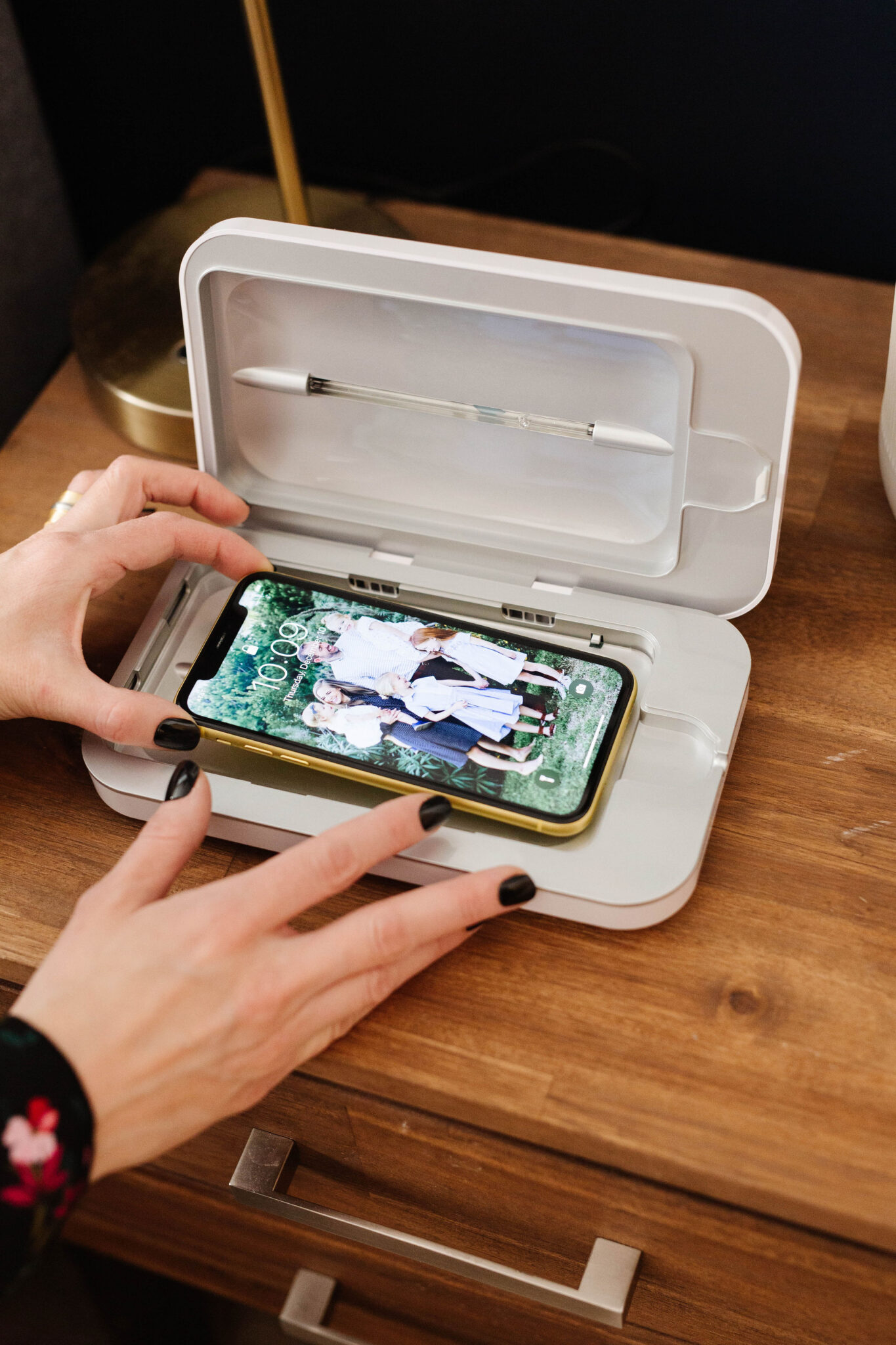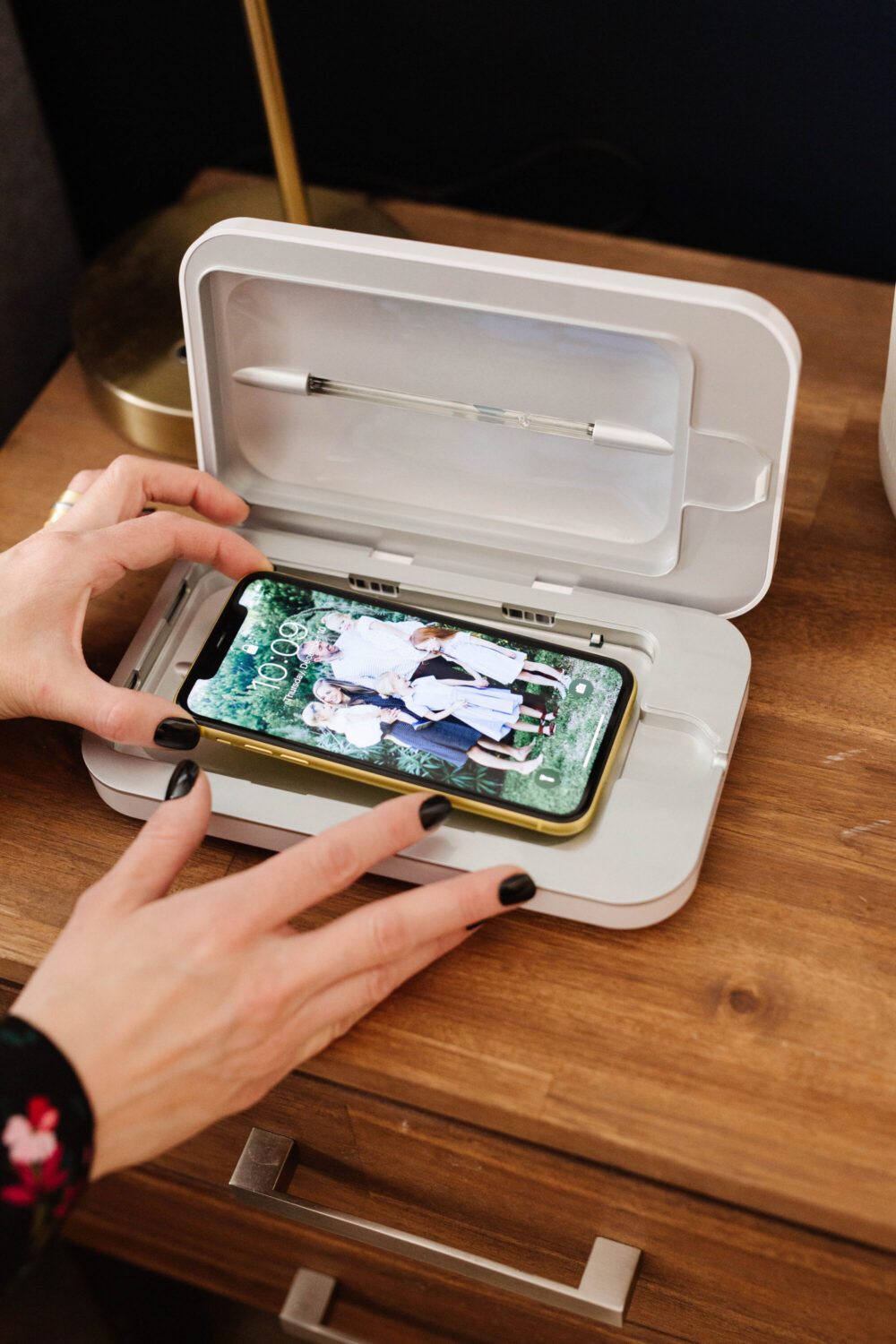 Set your phone to show your screen time on the home screen. This is incredibly helpful to me. You can see in the screenshot below that my daily screen time box is my biggest section of my phone so I see it every single time I open up my phone.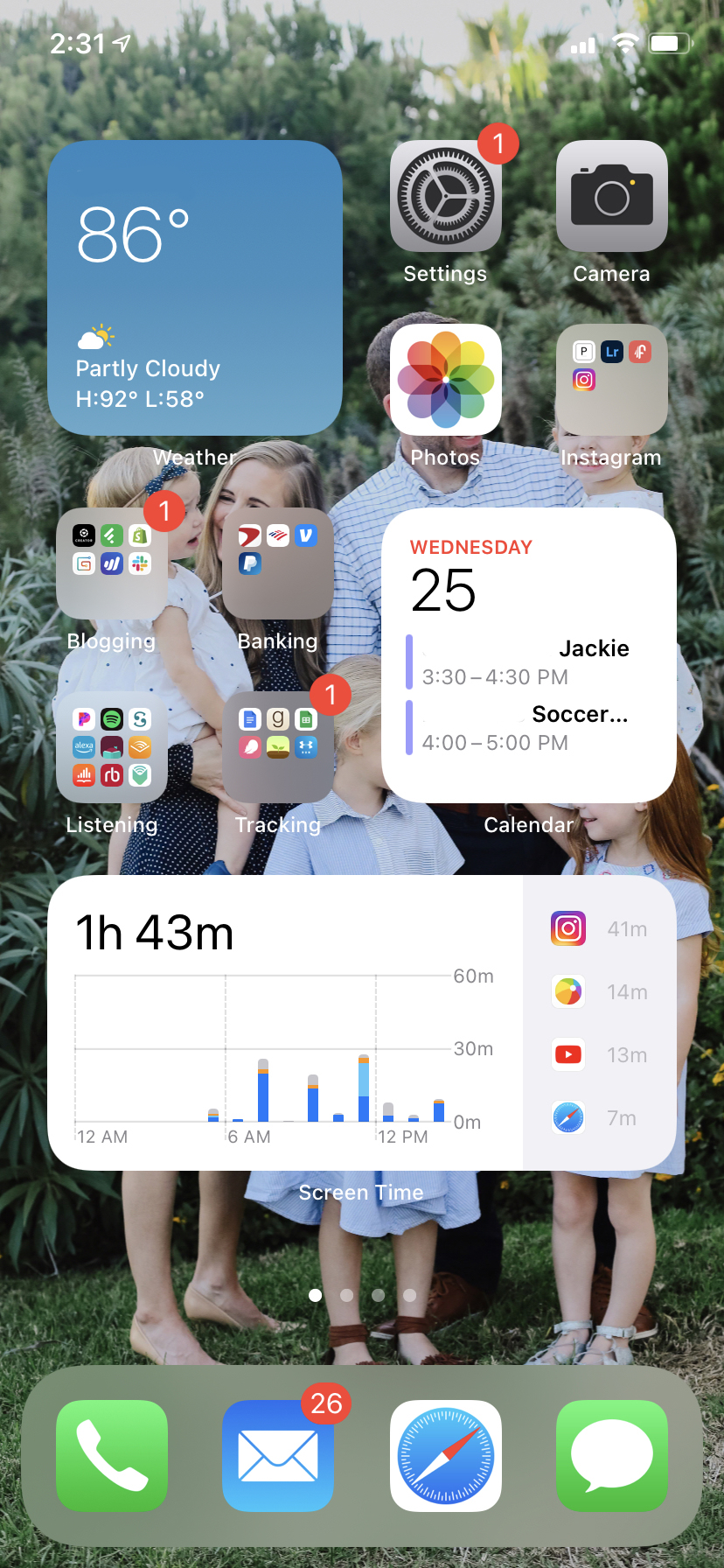 Set a downtime/bedtime for your phone. You can set this on your phone in Screen Limits or just have a time in mind when you put your phone away for the day. I usually try to be done with my phone by 9:00 at night so I have an hour or more to read or watch a show with Bart or tidy up the house or whatever before I go to bed. At that time, I plug my phone in (having it in my PhoneSoap makes it feel even less tempting) and it's away for the night.
Charge your phone in a room that's not your bedroom. Following on the last thing, charging my phone outside my bedroom has been a game-changer for me. I got this alarm clock about a year ago and I love it since it's pretty and also means I don't need my phone as an alarm. It also means I'm not tempted to lay in bed looking at my phone first thing or waste my evening scrolling.
Identify what times you want to be more present. With a new school year starting, I knew the times I most wanted to be focused and present were the hour before my girls left for school and the hour when they got home. Being clear on those times made it easy to make plans for how to avoid the temptation of my phone.
Use the Forest app. I am OBSESSED with this app. I downloaded it right after everything shut down last spring and I was struggling to focus and not check the news or social media 400 times a day. Now I use it virtually every day. Once I'm done showering and getting ready, I set it to run until the girls have left for school and I set it again in the afternoon just before they get home. I also use it when I work so that I can focus on whatever project I'm up to instead of endlessly looping through Instagram. It's $2, available on Android and iPhone and worth every penny.
Set limits on specific apps. Most of us have apps that are huge time sucks for us. Setting limits on those specific apps can make a huge difference and lower your overall screen time.
Make a list of things you want to do instead of spending time on your phone. One of the problems for me is sometimes I feel a little lost without my phone. Having a list of things I want to or need to do is really helpful – do I want to read more? Do puzzles? Go for a walk? Write a note to a friend? Organize my closet? Play a game with the girls? Do some dinner prep? Weed the garden? Knowing where to focus my time means I spend so much more of my daily time doing things that I want or need to do and make spending less time on my phone feel way more rewarding and less like punishment.
Do you feel like you could reduce your screen time? And what are your best ways to spend less time on your phone? I'd love to hear!
If you liked this post about
how to spend less time on your phone, you might like these posts too: