Have you heard about Little Free Library?
I'd seen mentions of them pop up on Instagram over the past few years, and then last fall, when I was going for a run in Bart's parents neighborhood, I saw my first one in person.
It was so exciting! I stopped and peeked inside and loved seeing what books made up this little free library for the community.
Then, a few weeks ago, when we were strolling through our neighborhood, I spotted this darling pink and yellow little library along the path.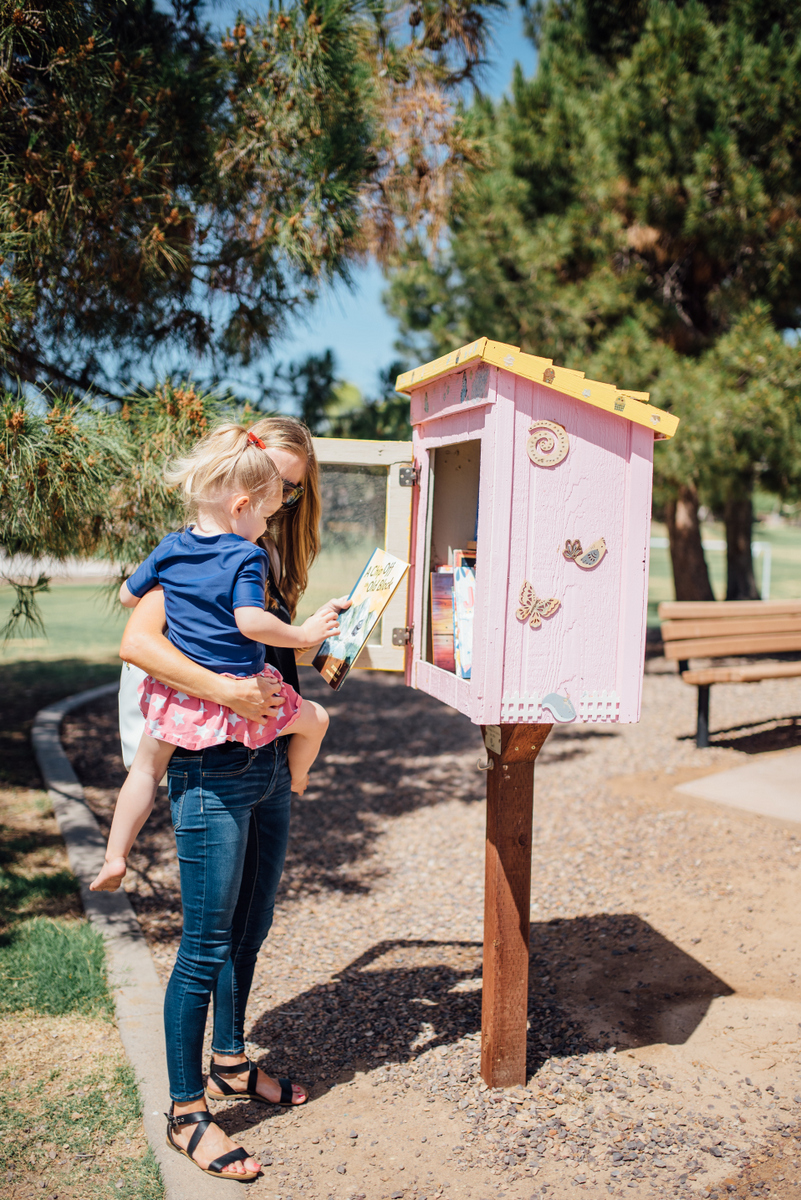 One of the Little Free Library locations was in my own neighborhood!
I was basically beside myself with joy.
If you're not familiar with Little Free Library, it's a non-profit organization that aims to provide books for all people, regardless of their income, interests or age. Not only that, but they also want to help bring communities together and act as a mini-town square, which I absolutely love.
The Little Free Library model is basically "take a book, return a book" where you can take whatever books you want out and then either return the same one when you're done or add a new book to the free library collection.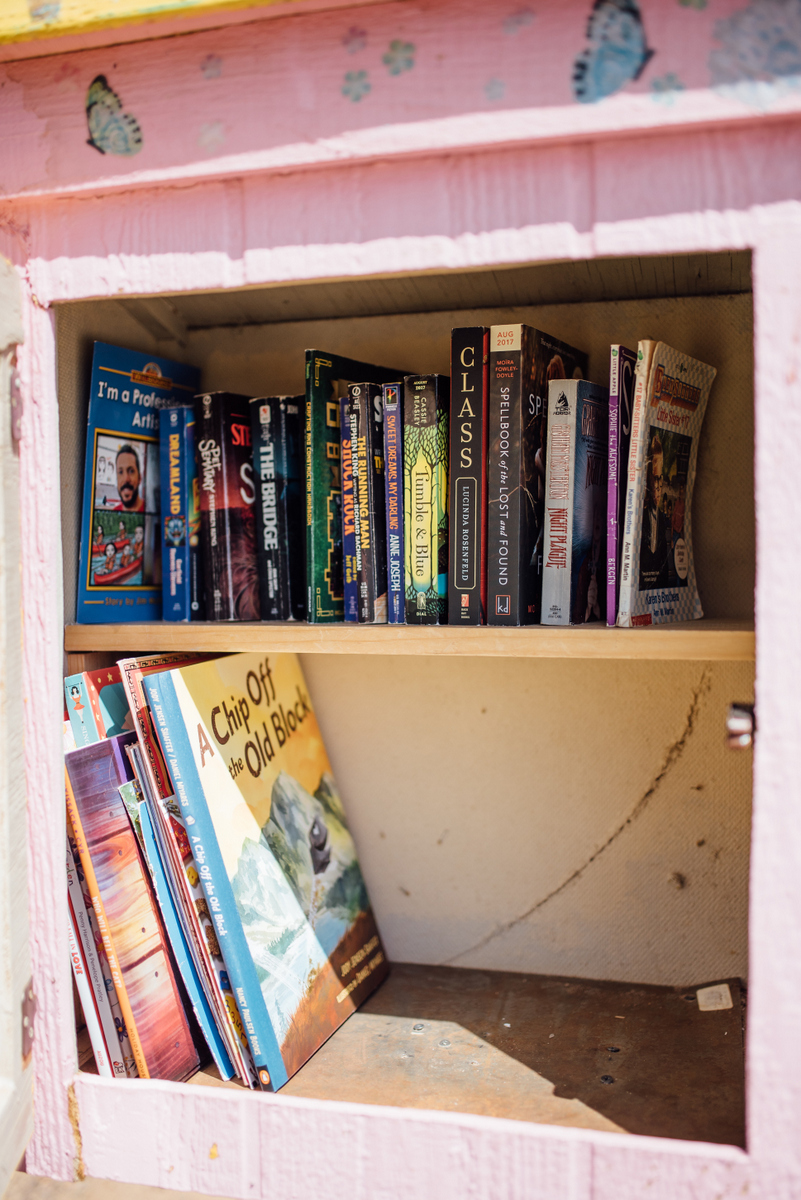 This little video gives you a quick 30-second overview of the program:
Is there a Little Free Library Near Me?
With more than 60,000 Little Free Library locations worldwide (in more than 80 countries!), odds are good that there are Little Free Library locations near you! You can look at the Little Free Library Map here and it'll show you exactly where the nearest one is.
And if there AREN'T any Little Free Library Locations near you, you can start your own!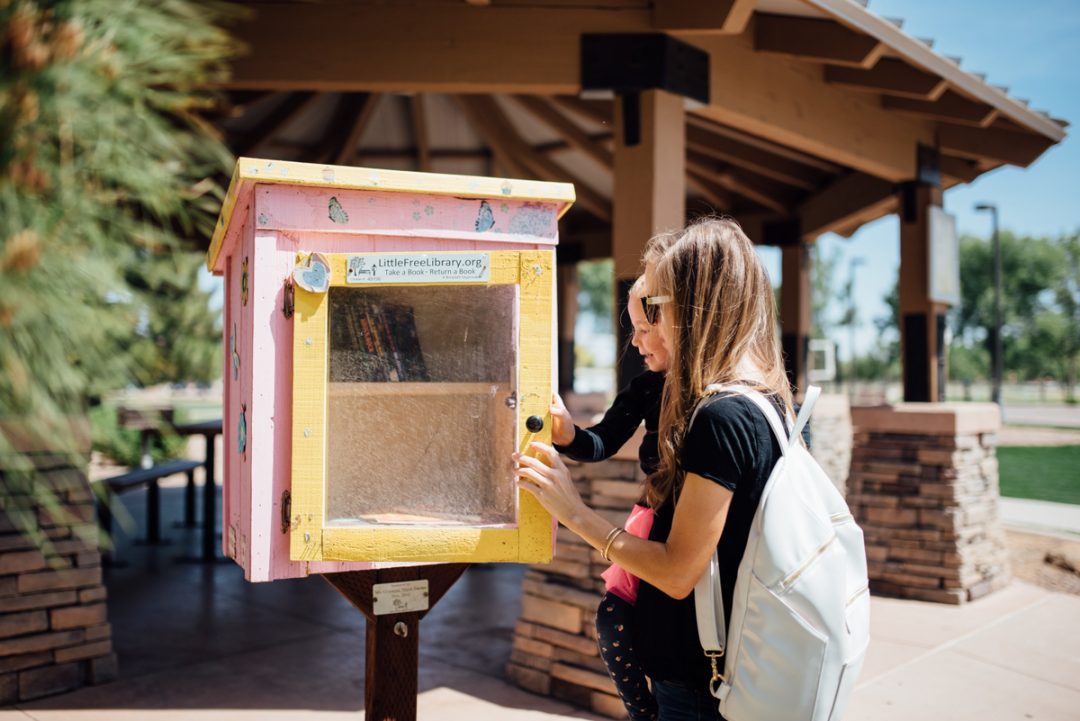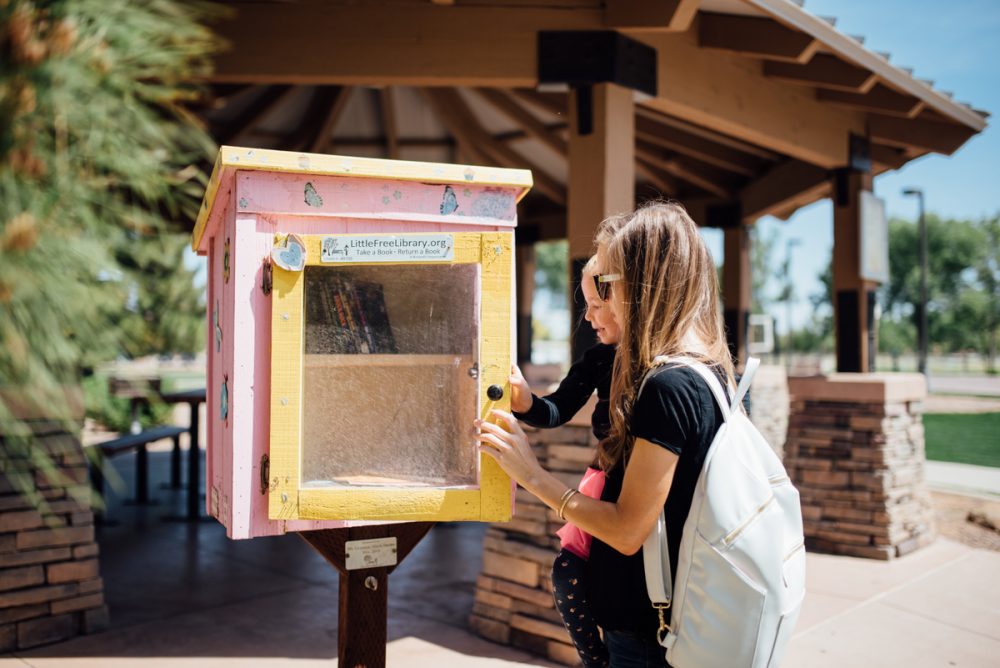 You can either buy a kit directly from them (although they're fairly pricey – between $250 and $340, plus an additional $65 for a post) or you can just make your own (there are Little Free Library plans available here) and then register it for $39.
Then you get an official plaque with your charter number on it and it's added to the network.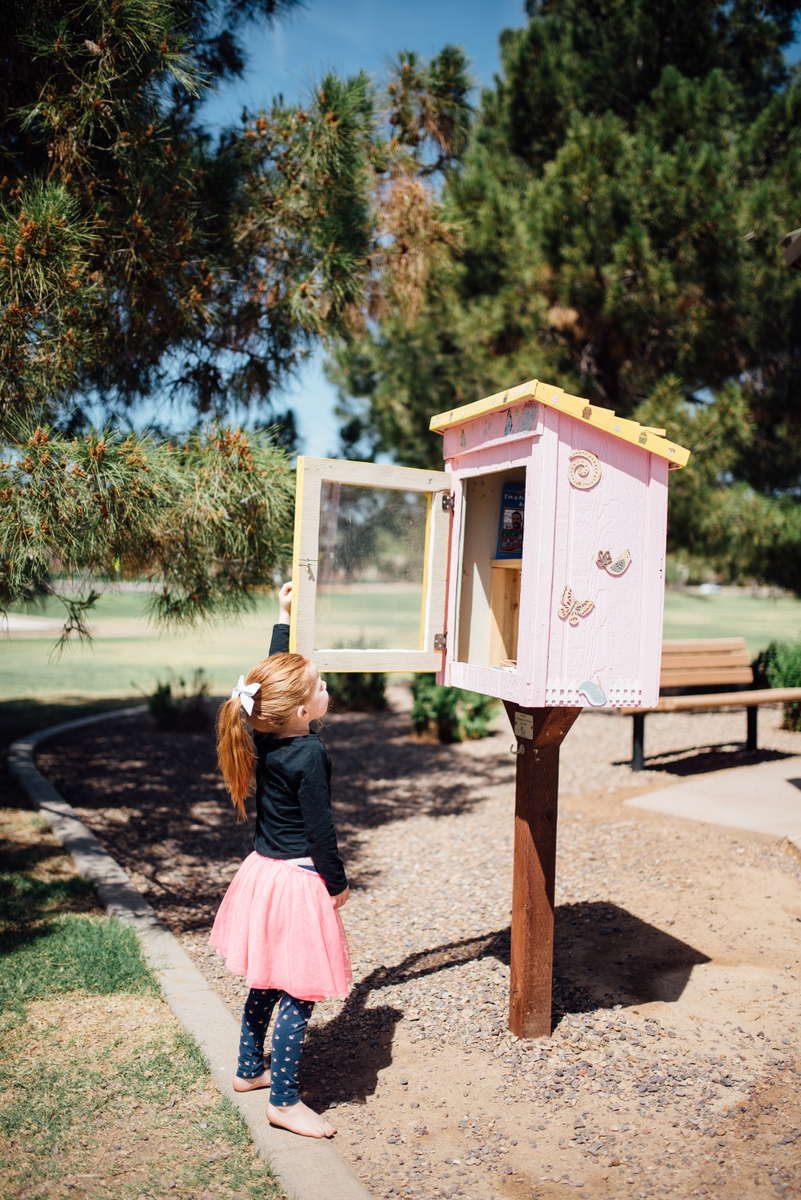 Of course, a free library (or any library) is only as good as the books it has available, so I've taken it upon myself to help a little to keep it stocked.
One of the things about my job is that I get a LOT of books. And it's just not practical for us to keep them all (we have a sizable amount of bookshelves in our home, but even so, we couldn't possibly house all the books that come into our house).
Now that I know about the Little Free Library near me, I've started setting aside books I've finished reading but don't necessarily need to keep in my personal collection or duplicate books we've received and every few weeks, we take them over to our Little Free Library so other families in our community can enjoy them.
I love that, instead of languishing on our bookshelves or sitting a massive stack in my office corner, other people can pick them up and read them.
Mostly, though, I just love that the Little Free Library program exists. What could be better than free books for anyone who wants them?
 If you liked this post about Little Free Libraries, you might also enjoy: