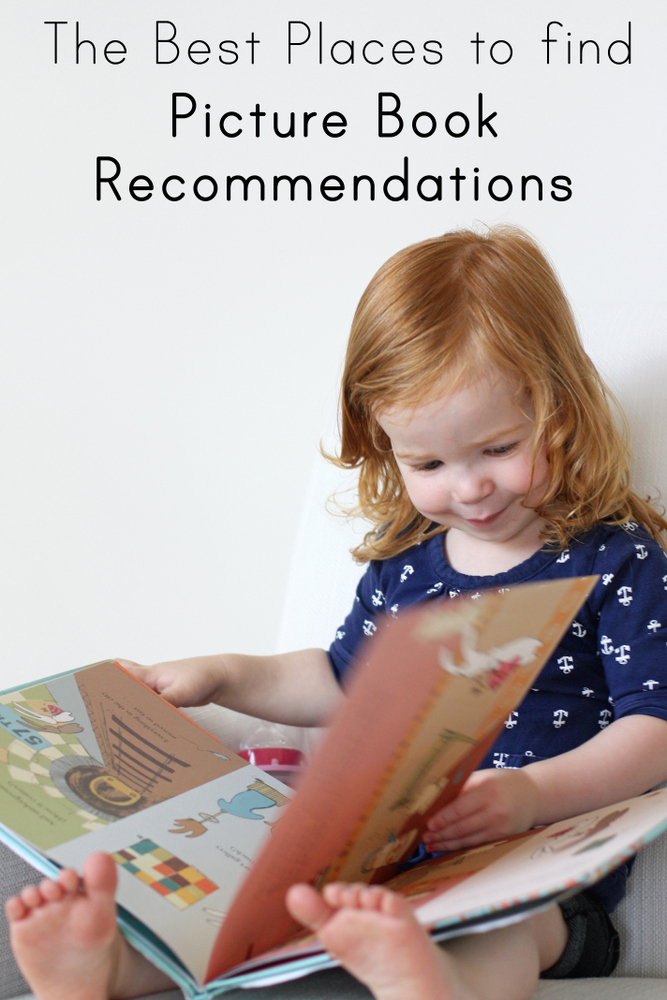 I've mentioned to people before that I almost NEVER just browse for books in the children's section of the library. Nearly every book we bring home for Ella is one I'm specifically looking for.
Which means I get asked a lot, "How DO you find books for her?"
I'm so glad you asked:
The Horn Book. The magazine is quite expensive (if your library has it available for checkout, pick it up!), but their blog is a complete treasure trove. I like the "Recommended Books" section and especially the "Calling Caldecott" section that focuses exclusively on picture books (the comment section is always a jackpot too).
The Cybils Shortlists. Every year, a team of book bloggers reads an enormous pile of nominated books and comes up with 5-7 of the best books in a genre. Check out the picture book and non-fiction picture book lists for a whole slew of winners.
State Book Awards. I think it's almost impossible to be a librarian who doesn't love a good book list. And so many states put together tremendously good ones. For picture books, check out the Texas 2×2, Arkansas Diamond, Illinois Monarch, Iowa Goldfinch, Kansas Bill Martin Jr., South Dakota Prairie Bud, New Hampshire Lady Bug, Maine Chickadee, Delaware Diamonds, Indiana Young Hoosiers, Washington Children's Choice, and Wyoming Buckaroo. Whew. And considering how many of these book awards have been going on for several or many years, you should be DROWNING in possibilities.
Houston Library Next Reads. The Houston library puts out a brief list every month of recommended books for kids, often on a theme.
The New York Times Notable Books. At the end of the year, the NYTimes puts out a list of their ten best illustrated books. Here is 2011 and 2010 and 2009. This was the 60th year of it, so just Google "NYTimes Best Illustrated Children's Books" and the year you want.
ALA Notable Book List. The American Library Association (which awards the Caldecott and Newbery medals) puts out a much longer list every year of really great books, divided into younger readers, middle readers, older readers, and all ages. When I was in grad school, one of my professors was on the committee and I worked with her sorting, organizing and reading the hundreds of books that got sent to her by publishers. Pretty much the best job ever.
The Read-Aloud Handbook. If you're looking for some solid lists of classic books, this is THE place to go.
Junior Library Guild. I won't bore you with a long description of how this works (librarian nerd alert!), but they select one book each month in every category you can imagine. You could spend the rest of your life working your way through the back lists. Here is the Pre-K to K books, K-1st books, and a SECOND group of K-1st books (because you can't just pick twelve a year).
Any other suggestions for where to find books that doesn't involve pulling books at random off the shelf?
And, I'll do a similar post about where to find chapter books in the next little while (which probably means sometime next summer. . . . ).