. . . and they all happen to start with the letter F.
Totally unintentional, but the kind of thing that makes me foolishly happy.
Family Films with Sam
Do you have those friends who are just RIDICULOUSLY creative and everything they do just blows your mind? Sam is one of those friends. I am incredibly inspired by her, as a mom, as a homeschooler, as a writer, and a creative. Her latest project is a course called Family Films with Sam all about how to make beautiful, heartfelt videos of your family that you'll treasure forever.
I'll admit that I have not been very awesome about taking videos of my children over the years, but the ones I do have are super valuable and special to me and my girls LOVE to watch them. I also feel like this not a space I'm creative in, but this course was so inspiring to me that I immediately started pulling out my camera to take more videos of my girls and our family life and my goal is to make a little video each month or so to record these seasons of our lives.
Her course has so many great ideas about how to take better footage, get yourself in the video, and then compile them into a really great video with minimal effort.
I was seriously so fired up by this little course and I think any parent will love it.
I ALSO think that if you're a blogger, you should 100% buy this thing (it's only $50) because video only continues to get more important in working with brands and this is such a valuable way to learn techniques that really can set your video apart.
This . . . is probably more than you wanted to hear about making videos, but seriously, this was one of those courses that the minute I opened up, I just felt like all the creative parts of me I rarely even know exist started firing like crazy and getting excited about creating beautiful, meaningful things. Excuse the crazy eyes over here about this.
Flekk Eyeshadow
Makeup is NOT one of my strong skill sets or even particular interests but I am 100% obsessed with Flekk eye shadows. I've been using the Flawless palette since November and I've loved it every single day.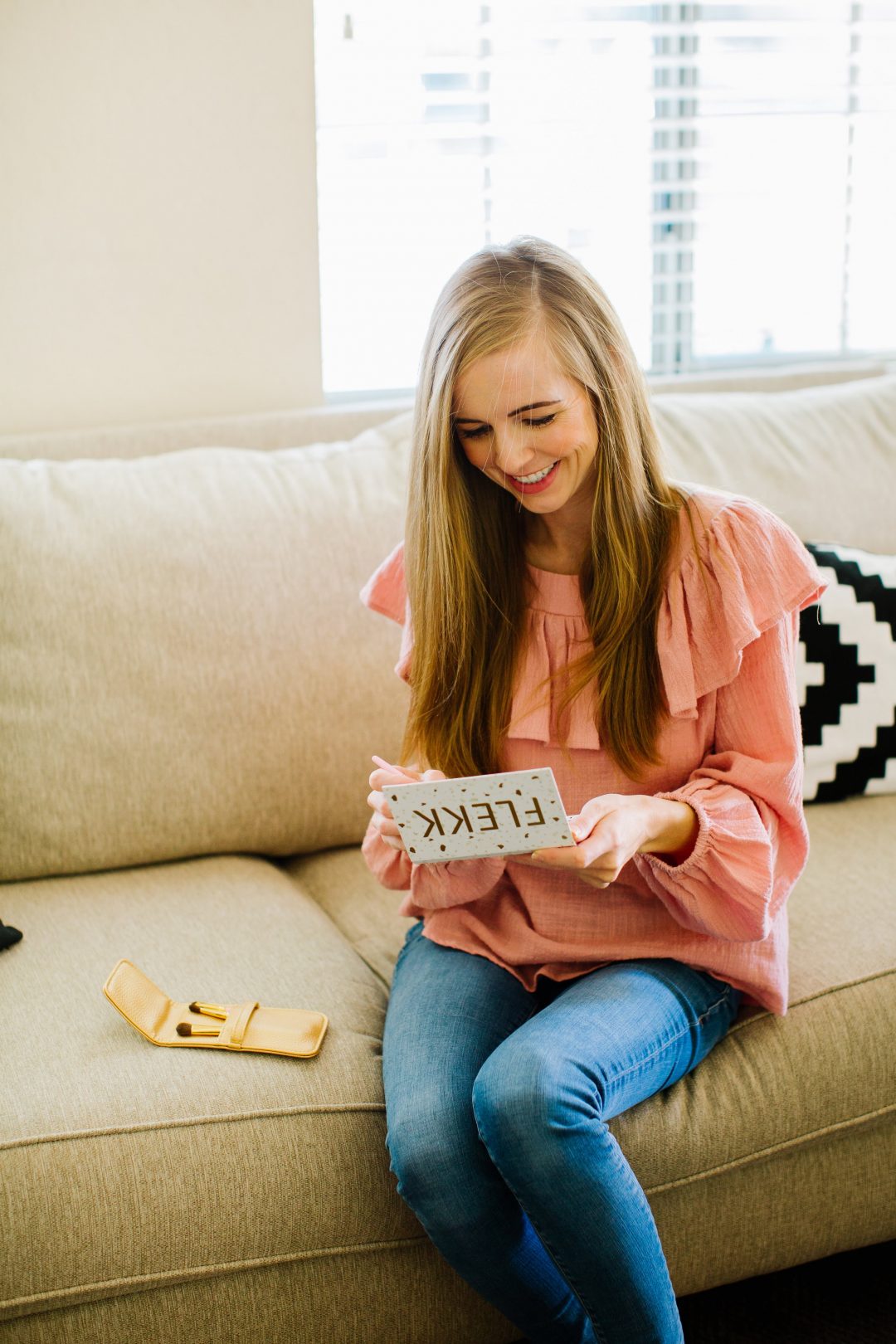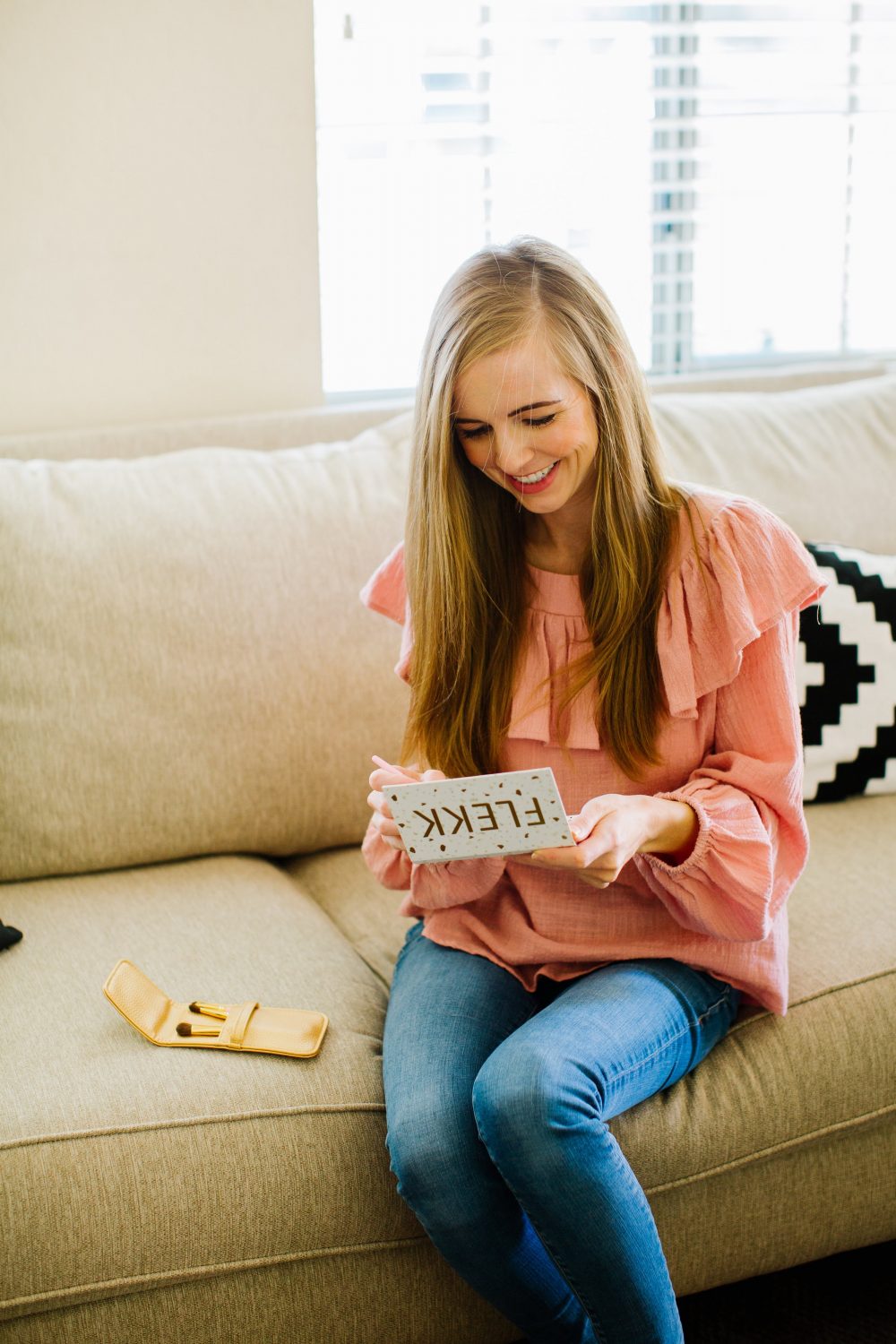 It comes with a little illustration on the inside of the cover that shows you exactly where each shadow is supposed to go on your eye and then has a coordinating brush set with the brushes numbered so you know which brush to use for which shadow on which part of your eye. Basically designed for people like me who have ZERO idea what they're even doing.
Plus, it lasts better than any eye shadow I've ever used. It just melts right into your skin, doesn't crease or itch, and it basically looks just as perfect at 10 p.m. as it did at 7 a.m. It also blends BEAUTIFULLY and every single day, I think, "this is a GREAT product."
I just got the Flirty palette a few weeks ago, which is a little bolder than the Flawless and I love that one too. I now switch back and forth between them, depending on what I'm wearing, and I'd be hard pressed to choose which one I like better.
And you can use the code JANSSEN for 20% off. So that's a perk.

Flic App
I talked about this on InstaStories a month or so ago, but I LOVE this app. Elizabeth from Happier podcast mentioned it months ago and I just finally got around to downloading it.
Basically you can just swipe through all your photos (right to keep, left to delete – basically like Tinder, from what I understand) and it's incredibly easy to finally sort through all your photos and not have 1.3 billion photos of your child in nearly identical poses.
You can get it for free and it limits you to 100 photos a day which sounds like tons, but then I blew through that in seriously less than 1 minute (it's so efficient). And I upgraded the next day for a whopping $1.99 and then you can do unlimited photos and go month by month.
I've been meaning to deal with my photos on my phone for literally YEARS and I always got just so bogged down going through deleting them one by one, and now I've gotten rid of more than half with a total of about 30 minutes.
Seriously, I don't know why swiping is so much easier, but it is SO much easier. After I mentioned this, I got so so so many messages from readers telling me that they'd downloaded it too and loved it. Seriously, best $2 you can spend.
And if you have any things you're loving right now, I'd love to hear. Especially if it starts with the letter F.