Almost two weeks ago, I started seeing people on Instagram say things like "Now that we're down to the wire on Christmas gifts. . ." and "If you need some last minute Christmas gift ideas."
These people have their lives WAY more together than I do because two weeks before Christmas is not down to the wire for me.
That's still well within the bounds of on-the-ball in my universe.
Frankly, I feel like five days before Christmas is STILL a little early for a last-minute gift guide.
Which probably tells you everything you need to know about me.
If you're just looking up dates for Amazon Prime shipping cut-offs, I hope these last minute Christmas gifts will help you still look like a thoughtful gift giver come Christmas morning!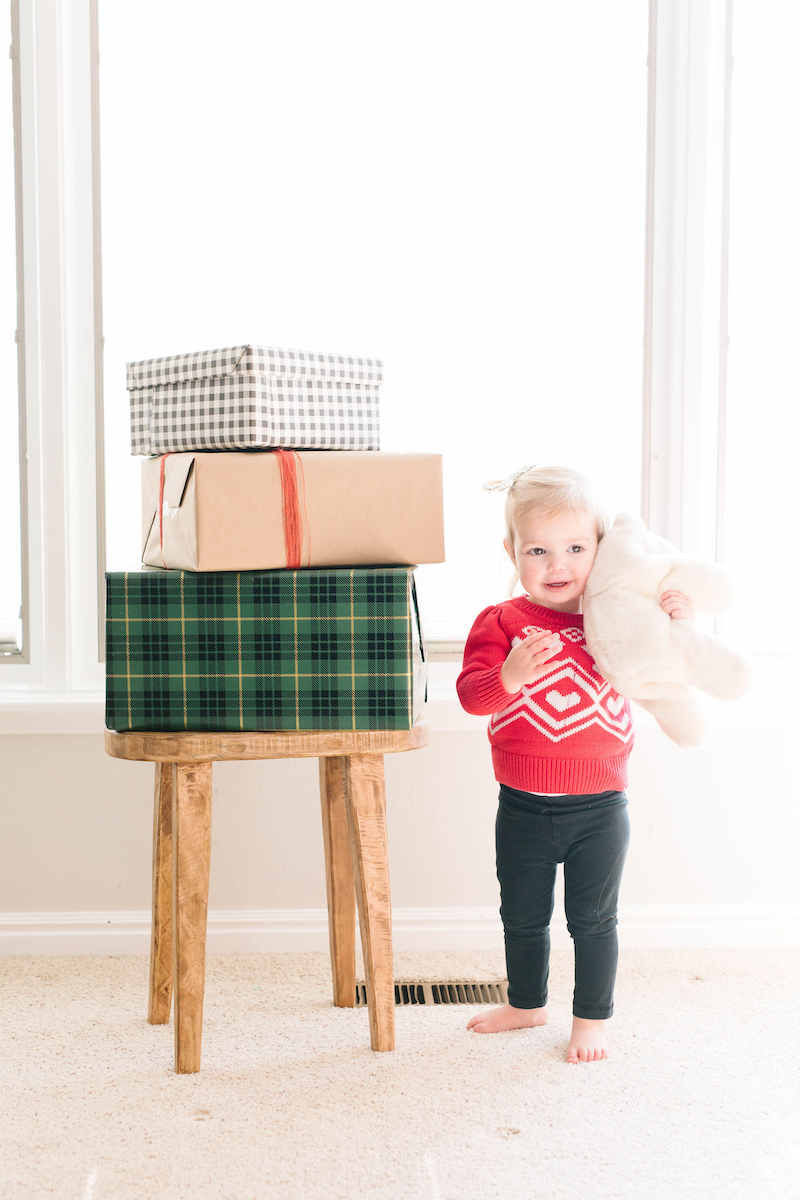 Last Minute Christmas Gifts
Family Films with Sam
I took this course earlier in the year when it released (I talked about it more in-depth here) and it was SO GOOD. It gave me so many great tips for creating family videos (with clips just from my phone) and now my girls are completely obsessed with watching the little family films I make. Seriously, the best money you could spend. You can also use the code JANSSEN for $5 off.
Storyworth
Those people who are IMPOSSIBLE to buy for? This is the gift for them. You buy a package for your recipient (a parent, grandparent, or anyone else), and for the next year, they get a question each week from StoryWorth's 600+ question bank (or you can write your own questions, if you'd rather!). They can email a response or record an audio answer by phone and then it's sent to you, where you can reply with comments or additional questions. At the end of the year, the whole series of stories is printed in a hardbound book that you can add photos to if you'd like. I wrote a whole post about it here, if you'd like more details (and there is a coupon code over there too!).
Bookroo
I love this book subscription for children and can't resist gushing over it every year. It's like Christmas every month when 2-3 wrapped books show up. They have a board book subscription, a picture book subscription, and a chapter book subscription and their picks are always spot on. We've found so many new favorites I've never seen anywhere else!
Audible
I mean, I can't even talk about gifts without mentioning Audible. It's so good. I always recommend giving this gift with a list of recommended books because their library can be a little overwhelming. Here are some of my favorite non-fiction titles (especially good for men), my ten most recommended books, and 25 of my favorite audiobooks for a variety of ages!
SkillShare
If you know someone who has a goal for the new year to learn a new skill, SkillShare has 22,000 classes on basically every topic you can imagine from art to photography to email marketing. You can also get a two month free trial with the code igamb2137.
StitchFix
I love StitchFix because it's fun and they pick great things and Bart loves StitchFix because he hates to shop and having someone else choose new clothing items for him and he never has to leave home is basically a dream for him. He kept every item from his first box and they've all become staples in his wardrobe. You can use my referral link for $25 off your first order!
One Potato Box
When we were getting settled in our house and our fridge was still on the bare side, I tried out this meal box and was so impressed. It feels like it's designed for families with real children (rather than urban professionals) and all three meals were a win. This would be a great gift for after Christmas when you're starting to get back to normal life and you'd rather not have to worry about planning and shopping for healthy meals. You can use the code JB30 for 30% off your order!
Rad and Happy Color Happy
I love everything Rad & Happy creates and her coloring subscription is so fun. Every month you get custom coloring sheets that you can print as many times as you want, matched to the current month. This is the perfect activity for long afternoons, road or plane trips, or to do while you listen to audiobooks.
Kiwi Crate
If you watch my InstaStories, you know my girls are OBSESSED with Kiwi Crate (the first time they came, you'd have thought Ella was in an informerical – she kept saying, "I can't believe someone invented something like this!" and "This is the best day of my life"). I love that it's something fun, educational and creative to do on winter afternoons and that it helps build STEAM skills. You can grab a free box with this link (you just have to pay shipping which is $4.95).
Candy Club
I would not say I'm a huge candy person, but I was freaking BLOWN AWAY by Candy Club. Even the non-chocolate candies (which I normally couldn't care less about) were unreal. From the packaging to the candy to the notes about each choice, I loved every bit of this. It was just so fun and insanely delicious – basically one of those perfect last minute Christmas gifts.
Book of the Month Club
This is my favorite book subscription for adults (I wrote a whole review here), in large part because, every month, they select five books from all the new releases, write a pithy little description of those five and you pick which hardcover you want delivered to your doorstep. It's the perfect gift for anyone who loves books but is too tricky to actually pick a book for because they own everything or like very specific things. Plus, if you buy a gift subscription, you get a free month for yourself. Win, win, and more win.
Sweet Peas Meals
I wrote a whole gushing post about Sweet Peas Meals back in January and I've loved them all year long. It's simplified my life so much, I've found so many great recipes, and I couldn't love it more. It's worth every penny I pay for it, and it'd be a perfect last minute Christmas gifts for a busy person who wants to get dinner on the table without spending a ton of time planning.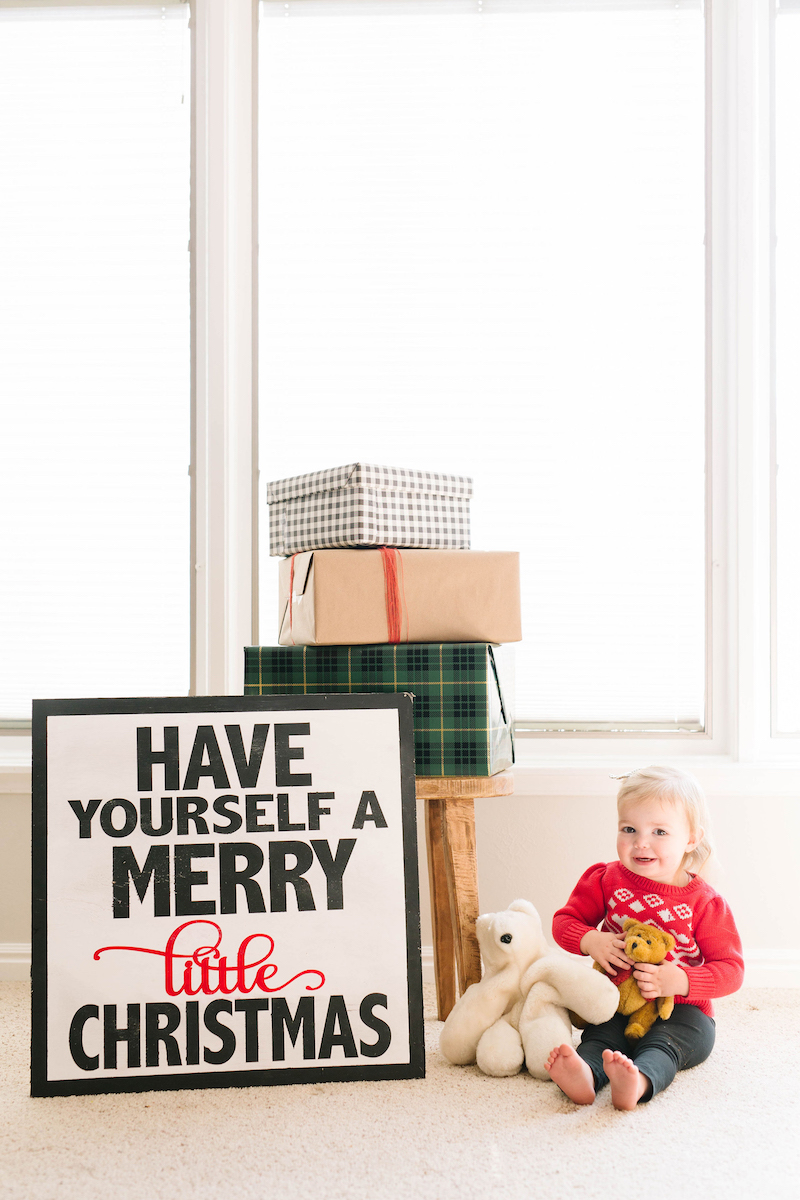 Any other favorite last minute Christmas gifts? I'd love to add to this list!
If you liked this post about last minute Christmas gifts, you might like these posts too:
Photos by Heather Mildenstein