There are so many thing I love about running Everyday Reading, but one thing that's hard about working from home is that your work is just ALWAYS there.
And, of course, I love working on my blog and am thinking about it all the time, plus there is never any end to the projects I COULD be working on, so it can be hard for me to step away.
But a few years ago, my sister Merrick took two weeks of Christmas vacation while her boys were out of school, and I was so inspired by her that since then I've worked hard to build in two weeks off at the end of the year.
It is such a rare treat to curl up with a book during quiet time instead of with my laptop or work on projects that don't fit easily into my daily work routine.
Here's what I'm planning to do over the next two weeks of Christmas vacation: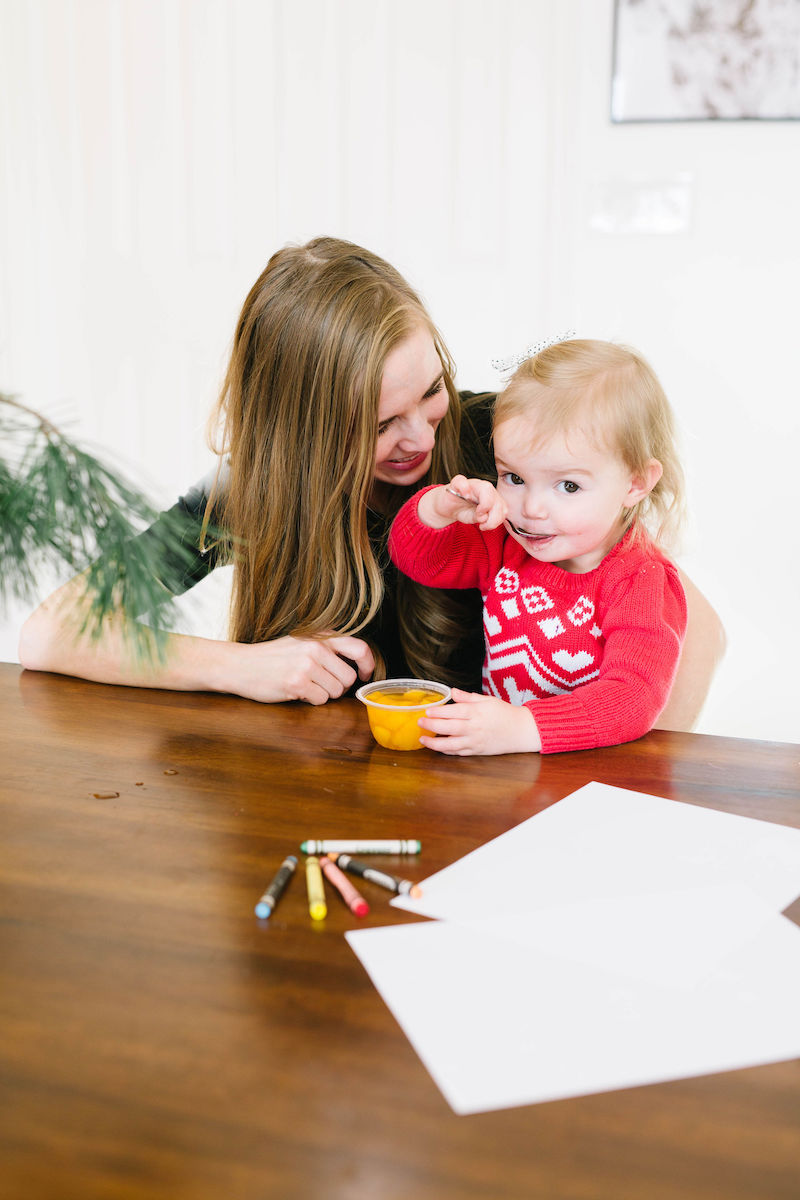 Make videos from our Italy trip, our California trip, and our first snow day
I mentioned yesterday in my last-minute gift guide the Family Films class, and since I took it earlier this year, I've been LOVING making little videos. It's a fun little creative challenge to take interesting footage and I love stringing it all together and finding the perfect song to go along with it. I have a bunch of footage from our Italy trip, our family reunion in California and the first snowfall this year where my girls were DELIGHTED. I can't wait to make those three short films – if you're interested, I'll share them when I'm done!
READ READ READ 
I know you're so shocked to see this on the list, but I have a stack of books I can't wait to read, including 9 Perfect Strangers (which I'm about halfway through), a copy of Sophie Kinsella's upcoming new release, One Day in December, and A Simplified Life which so many of you recommended to me last month.
Take the iFoodography course
I have massive amounts of respect and admiration for Lizzyography and Ashley's Fresh Fix as business women – I think they are both serious hustlers who work both hard and super smart. They just released a course together about how to style and take great food photos (even with your phone) and how to make money doing it, and I cannot wait to dive in.
Plan for 2019
I have so many ideas – big and small – for Everyday Reading this coming year and I cannot wait! I'm planning to spend some of this time thinking through these projects and scheduling out how to make them happen. I love feeling ahead of the game, instead of like I'm constantly playing catch-up.
Catch up on This Is Us
This is obviously the most important item on this Christmas vacation list, but I haven't watched ANY of the current season and I can't wait to spend a little time watching something on my own. I'm pretty sure one of my most luxurious memories of all time is when Tally was born and Bart went back to work and my mom took all the big girls to the library and I just snuggled with my newborn for two hours and watched three straight episodes in bed.
What are you planning to do while school and work are out for a few days or weeks?