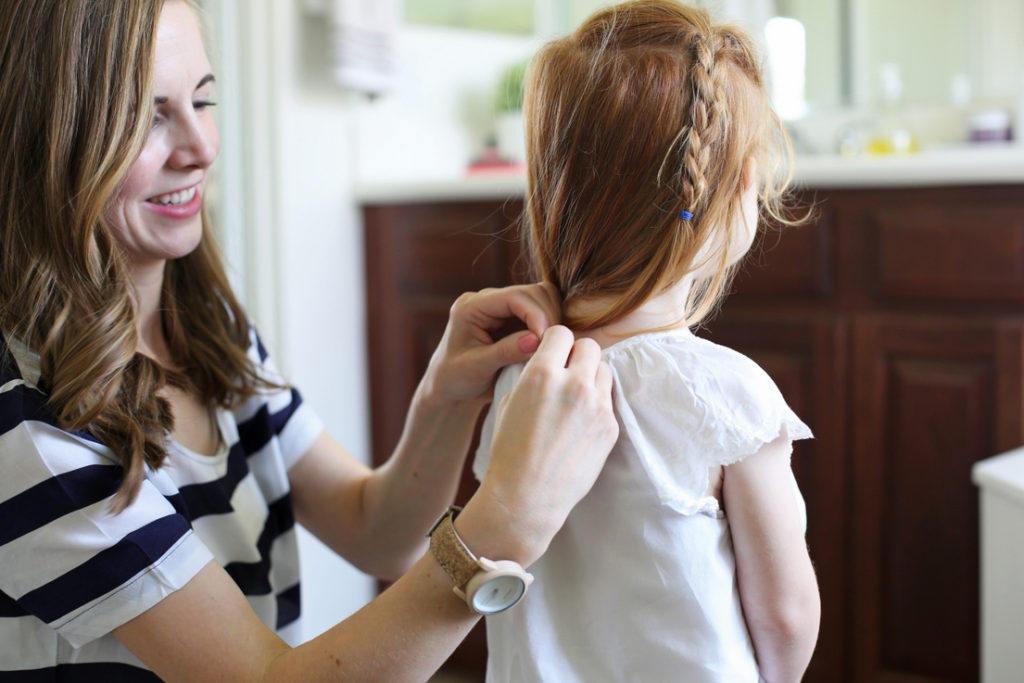 This post was sponsored by OxiClean™ through their partnership with POPSUGAR.While I was compensated by POPSUGAR to write a post about OxiClean™ all opinions are my
own.
Nothing makes me feel like a real adult like being willing to iron most of the clothing in my closet.
As I've tried to follow the advice to only buy the things you really love, I've discovered that the clothing I really love generally needs to be ironed.
When I went to Alt Summit in January, on the second morning one of my roommates said to me,
"So . . . do you iron everything?"
I've basically turned into my mother.
And it's not just my clothing – most of my girls' clothing is now of the variety that needs a little visit from the ironing fairy before it's presentable to wear.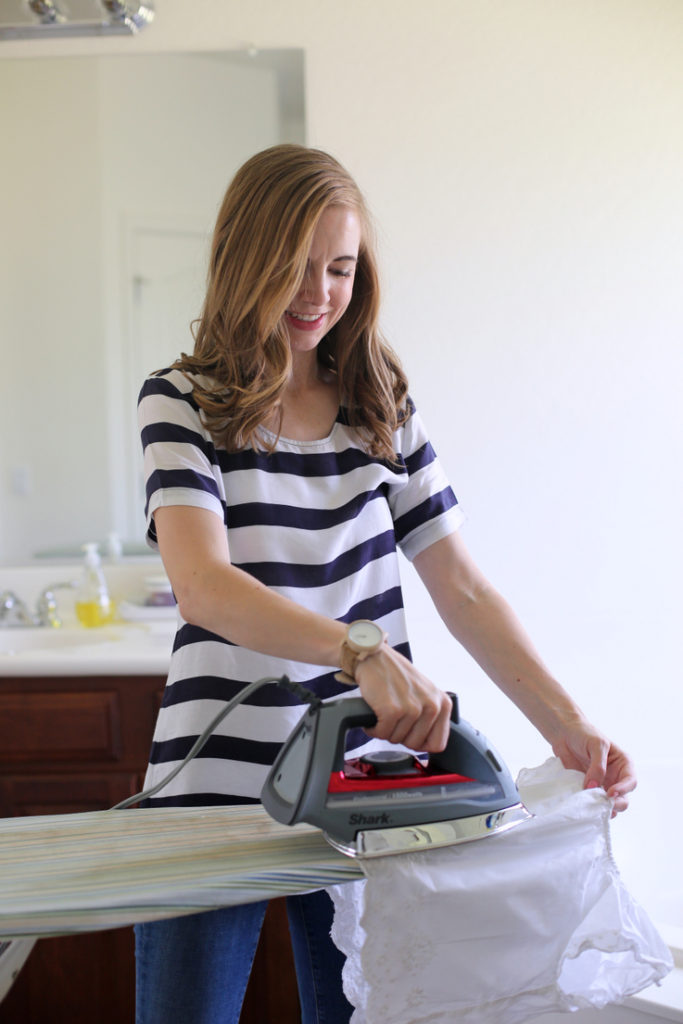 Since I buy 90% of my clothing items from ThredUp now, the items in both my closet and the girls' closets are quite a bit higher quality than they've been in the past, and I'm highly motivated to keep them looking nice, since they're not things I just want to donate in two months.
And along with being willing to spend a little more money on my clothing, I've also made the jump to buying higher quality laundry detergent.
I spent years buying the cheapest off-brand detergent I could find, and then wondering why my clothing never looked all that clean.
Years ago, when Ella started eating solids and getting food all over herself, I texted Ralphie in desperation and said, "tell me all your laundry secrets. Because otherwise I'll be replacing Ella's entire wardrobe every two weeks."
Like a good friend, she spilled all her insider secrets, which basically boiled down to "OxiClean™ and a bleach pen."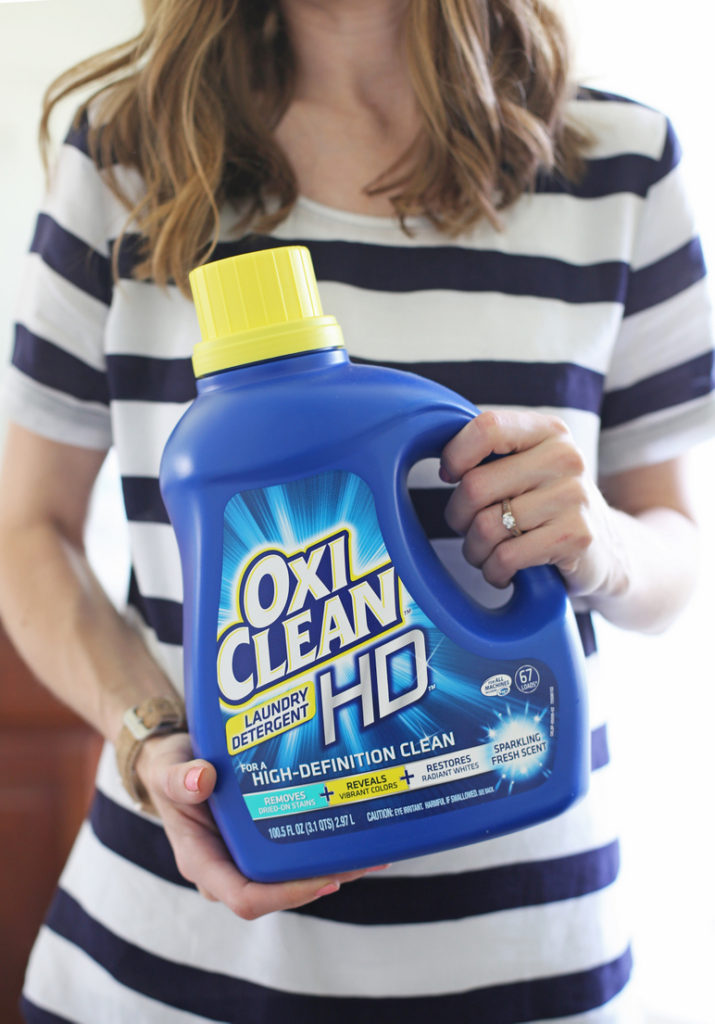 Four years later, when I was pregnant with Star, I finally took her advice.
I'll admit that I originally switched over because I was so into laundry-type smells during that pregnancy that all I wanted to do was stand in the laundry room and smell clean clothing, but then I noticed that everything was coming out so much cleaner.
It was ridiculously thrilling to see that stains actually came out of my clothing. Who even knew that this was possible? I'd lived for years under the impression that if I got an oil stain on something, that was the end of that item of clothing.
OxiClean™ removes all the tough stains, and protects both colors and whites, but is still gentle on clothing so everything lasts longer and looks good throughout its life (which, with three little girls, is a long time for some of these items).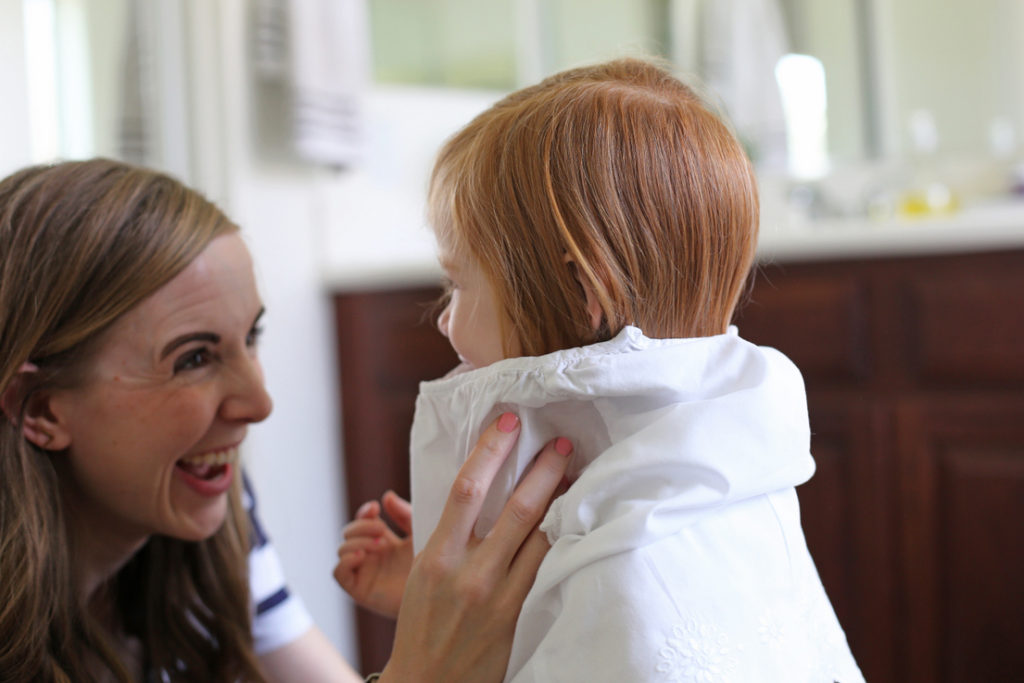 And while I've been upgrading the family wardrobes, OxiClean™ has been upgrading their products, so they keep getting better and better. The OxiClean™ HD™ Laundry Detergent is ridiculously impressive, and knowing that I can get pretty much any stain out makes me a much less neurotic mother, especially at mealtimes, which has definitely improved our family life.
Bring on the summer popsicles, cherries, and barbeque sauce. I'm ready for you.