This post is sponsored by Kohl's. I was paid for this post and received the included home goods as compensation.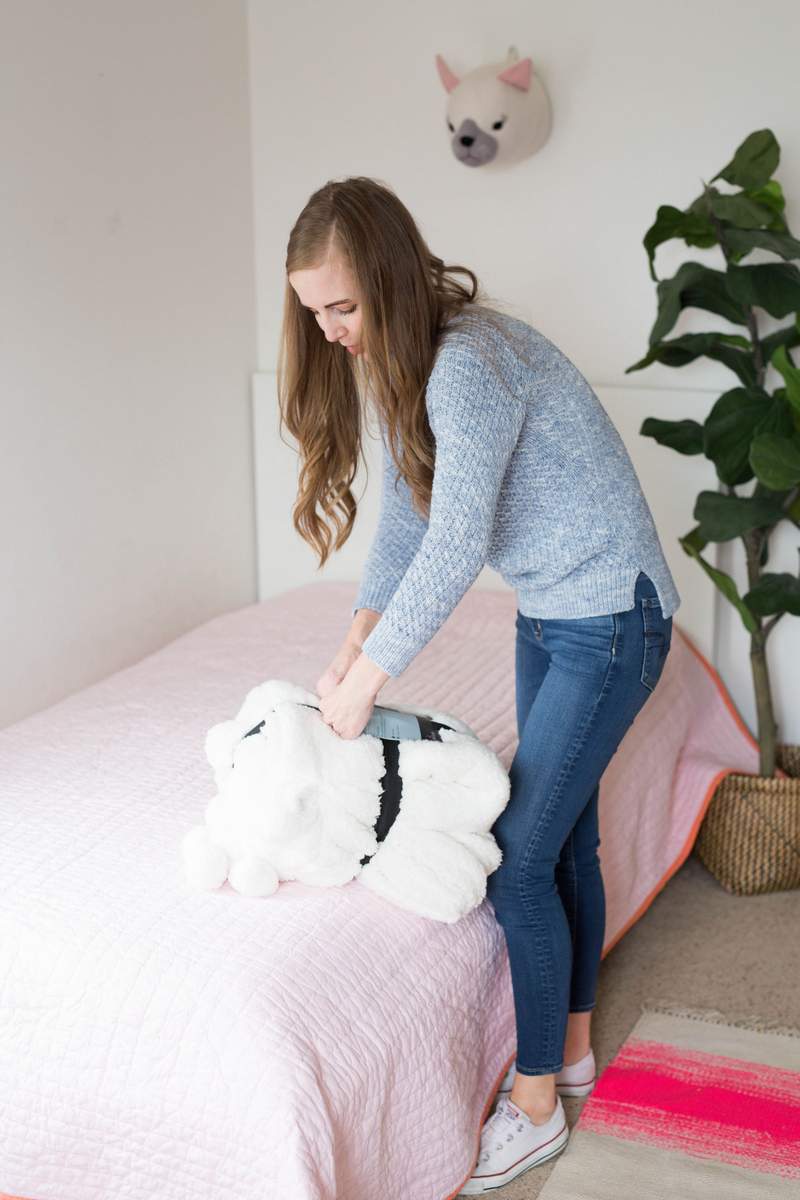 When we moved into our first home in North Carolina, one of the MOST thrilling things to me (aside from having an actual garage) was having a guest room.
For the previous eight years of our marriage, our lucky guests got to either sleep on the couch or on a leaky air mattress (when Merrick and her husband came to visit us in Boston in 2009, they had to get up in the middle of the night and re-inflate the mattress because they were basically sleeping directly on the wood floors of our living room).
So having a real guest room (even if it also doubled as my office) felt like the absolute lap of luxury.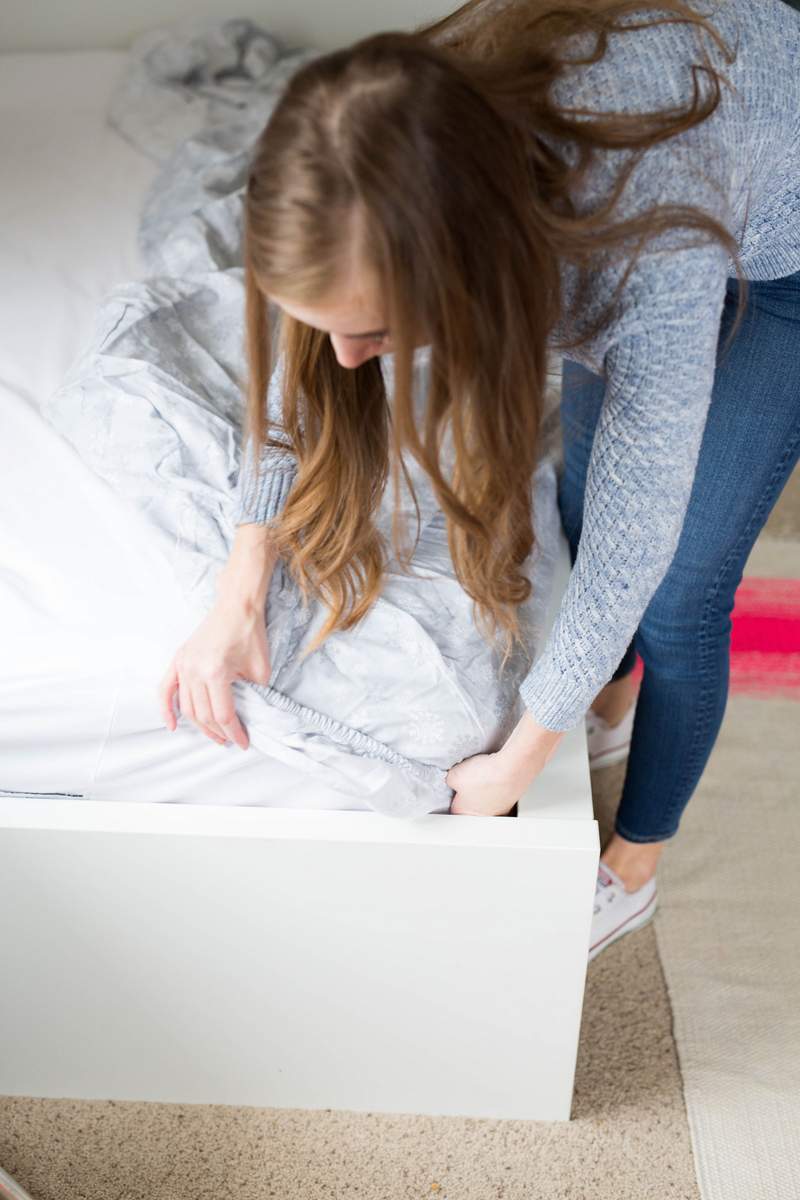 I think our house guests also appreciated the step up in accommodations.
With Kohl's November Home Sale here and Thanksgiving just around the corner, guest rooms have been on my mind.
For the three Thanksgivings we lived in Arizona, Bart's sister and her husband plus their six children, came down for the entire week of Thanksgiving, with Bart's parents and his younger brother joining for Thanksgiving Day and the rest of the weekend.
So usually, I'm spending the week before Thanksgiving getting everything ready for a houseful of guests.
In both Ella and Ani's rooms in Arizona, we purposefully chose queen beds for both of their rooms so that we'd have two options for guest rooms, which was especially helpful over those Thanksgiving visits and also earlier this spring when two of Bart's cousins came to visit along with their wives and their four kids apiece.
When we packed up all our belongings this summer and sold quite a bit of furniture, we considered getting rid of one of the queen beds, but ultimately decided to keep them in the hopes that a new house would have room for both of them, because it's been so helpful when we host friends and members.
Star's room, with a twin bed, has also acted as a guest room on occasion when we have a single visitor, and it's nice to have that option too.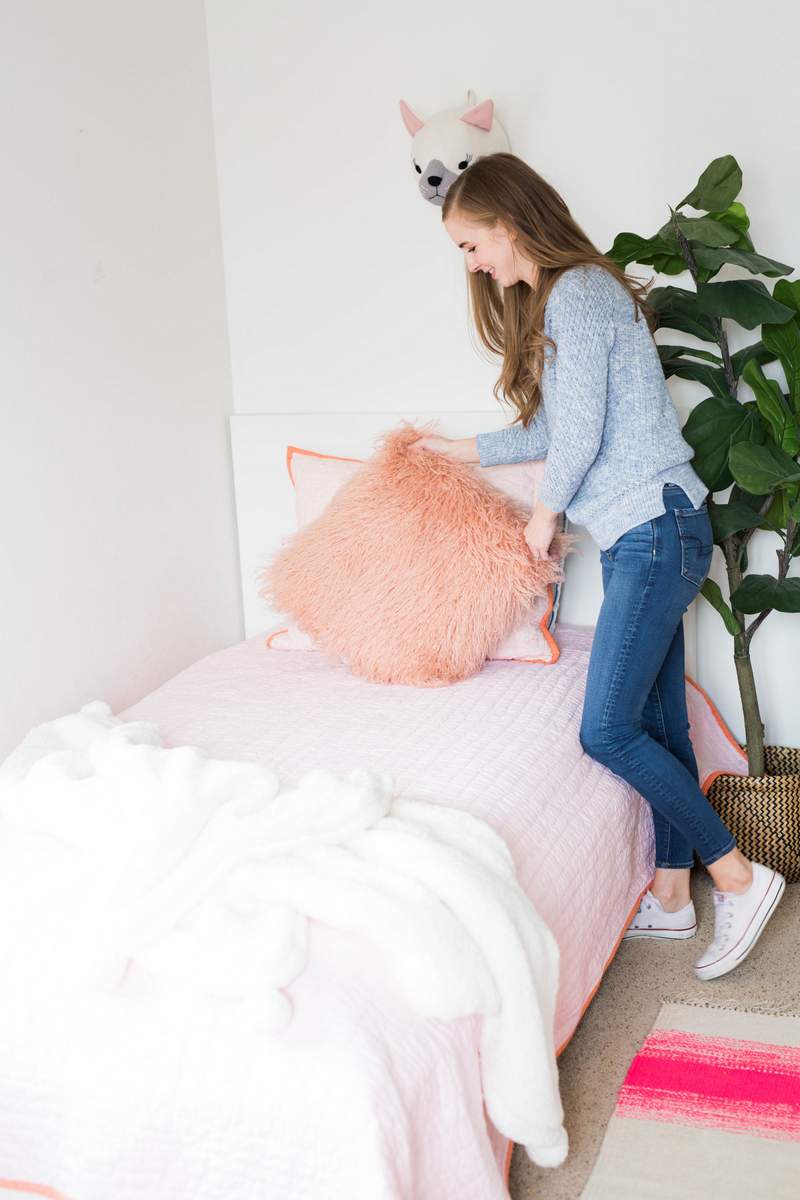 Because we haven't had a dedicated guest room for the past three years (and likely won't again any time soon), I always have a little clean-up to do before guests arrive.
In the case of Ani's room, that usually meant picking 130,234 tiny beads off the floor and an equal amount of paper scraps from her never-ending craft projects.
I also always try to make a little space in the closet with extra hangers so guests can hang up their clothing.
Putting out a little card with the wi-fi information is a nice touch too.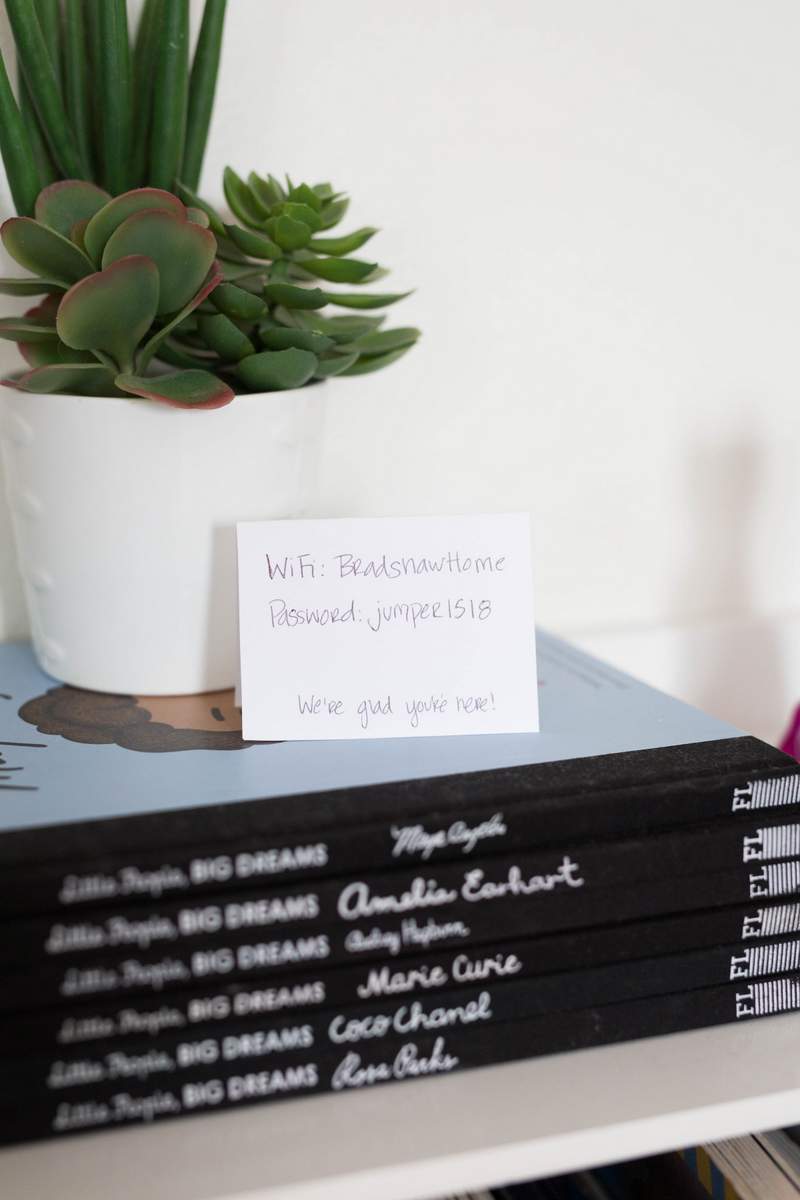 But for me (and I'd assume most people), the most important part of a guest room is a comfortable bed.
Kohl's November Home Sale is going on right now and they have so many crazy good deals on cozy bedding, from brands like Serta, Columbia, The Big One and CuddlDuds.
When we finished our master bedroom in Arizona and upgraded to a king size bed, I bought all our bedding at Kohl's and we've loved it for the past two years (and are still using it today).
I've always looked for cool sheets in Arizona because it was so hot, but now that we live somewhere cold, I'm all in on cozy sheets, like these soft gray flannel ones from CuddlDuds with a fun winter snowflake pattern on them. They are SO comfortable and it's not just me that thinks so – the reviews on them are insane.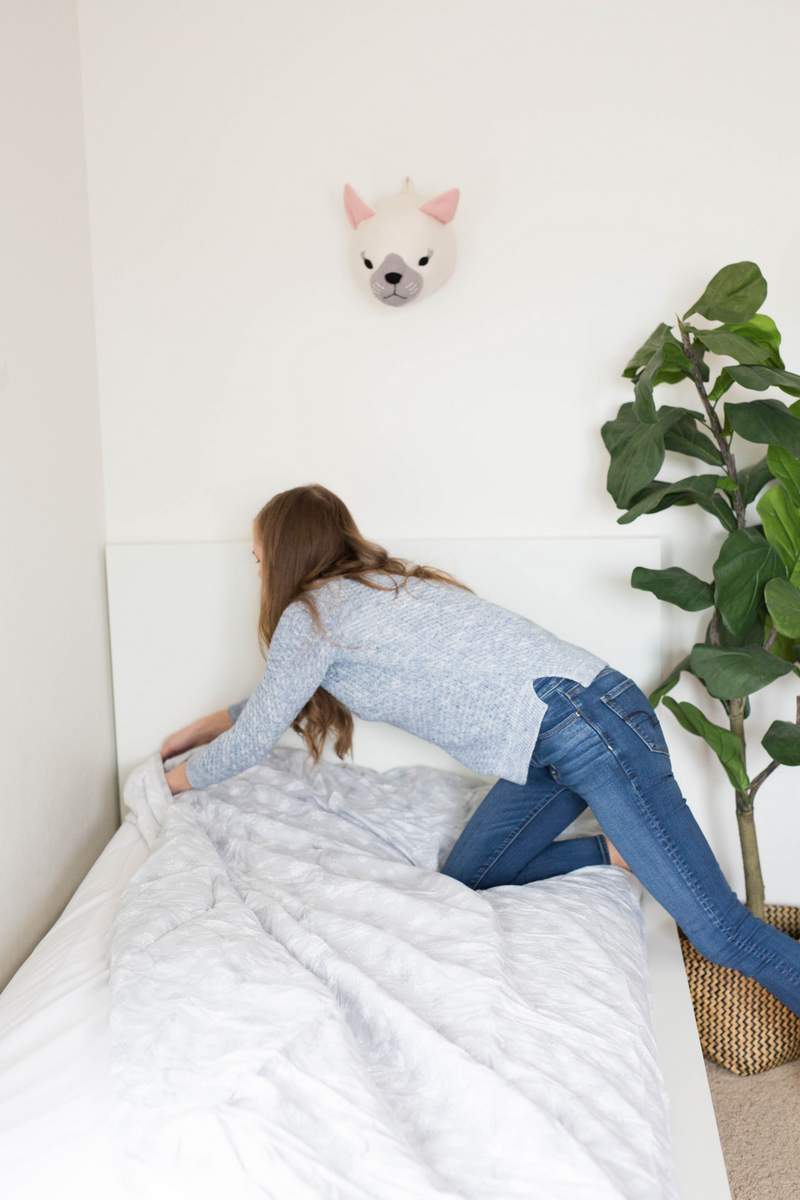 This jersey sheet set from The Big One are also a great option and they're super affordable.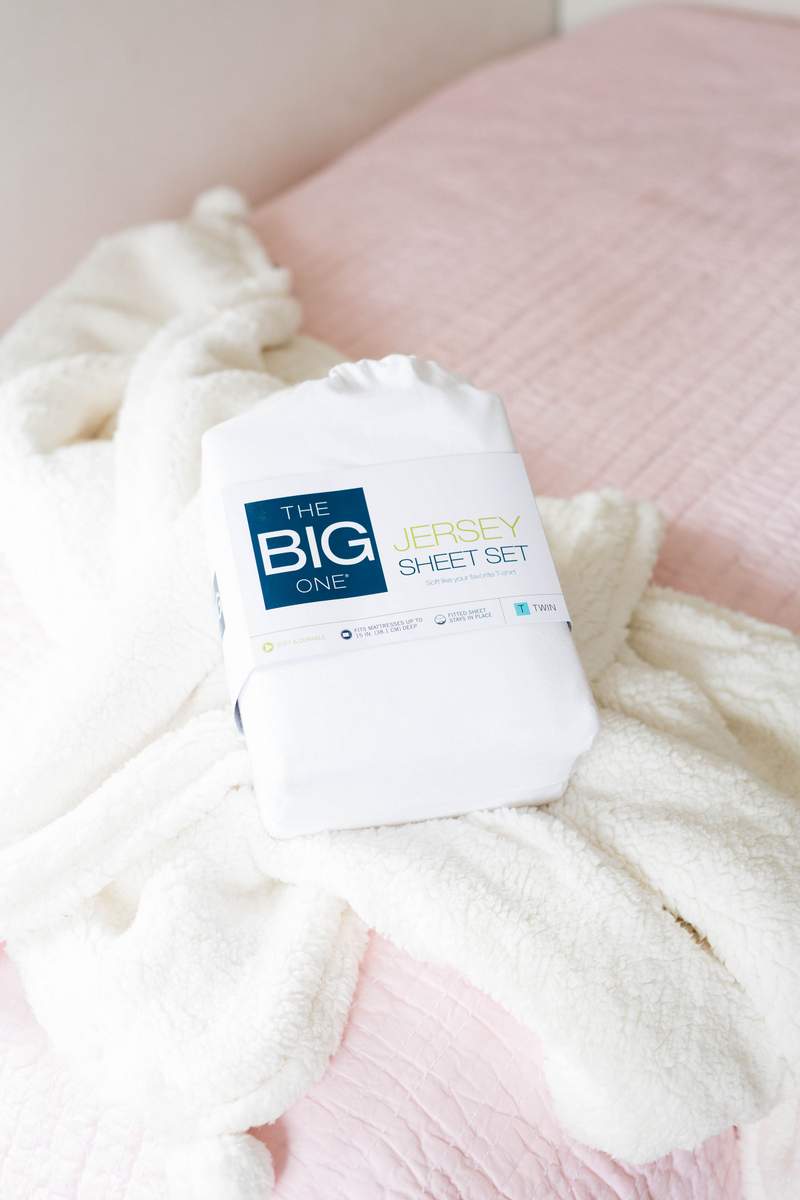 I especially care about good pillows and these Serta ones are fantastic and on sale for buy one, get one half off.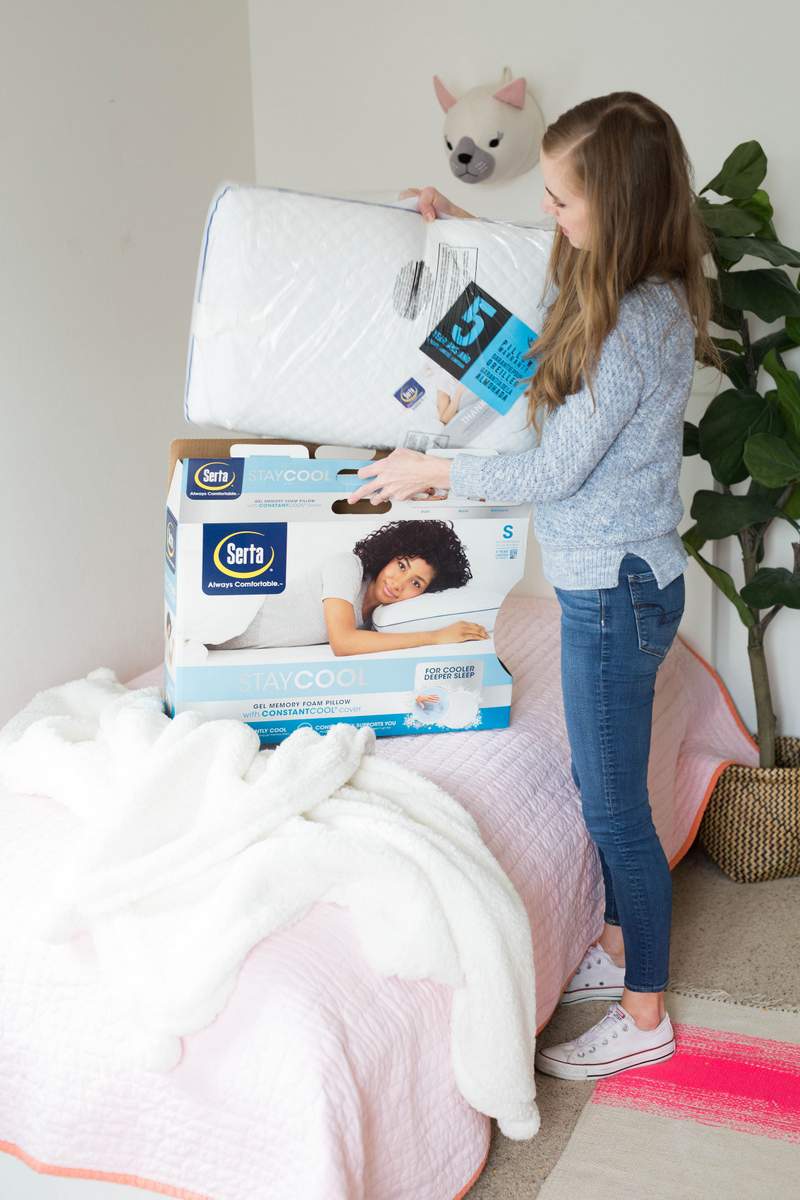 Actually, when we got married, Bart had a pillow he LOVED and that I totally despised because it was so old and falling apart.
On our first wedding anniversary, I bought him a replacement pillow which he slept on exactly once and then it was sent to live in the linen closet.
Over the years, I tried various pillows with no luck, but when I bought our bedding at Kohl's, I splurged on a pillow I thought he might like.
After a week of using it, I finally got the go-ahead to throw away that old decrepit pillow once and for all (it was a VERY happy day for me, and I've been a fan of Kohl's bedding selection ever since).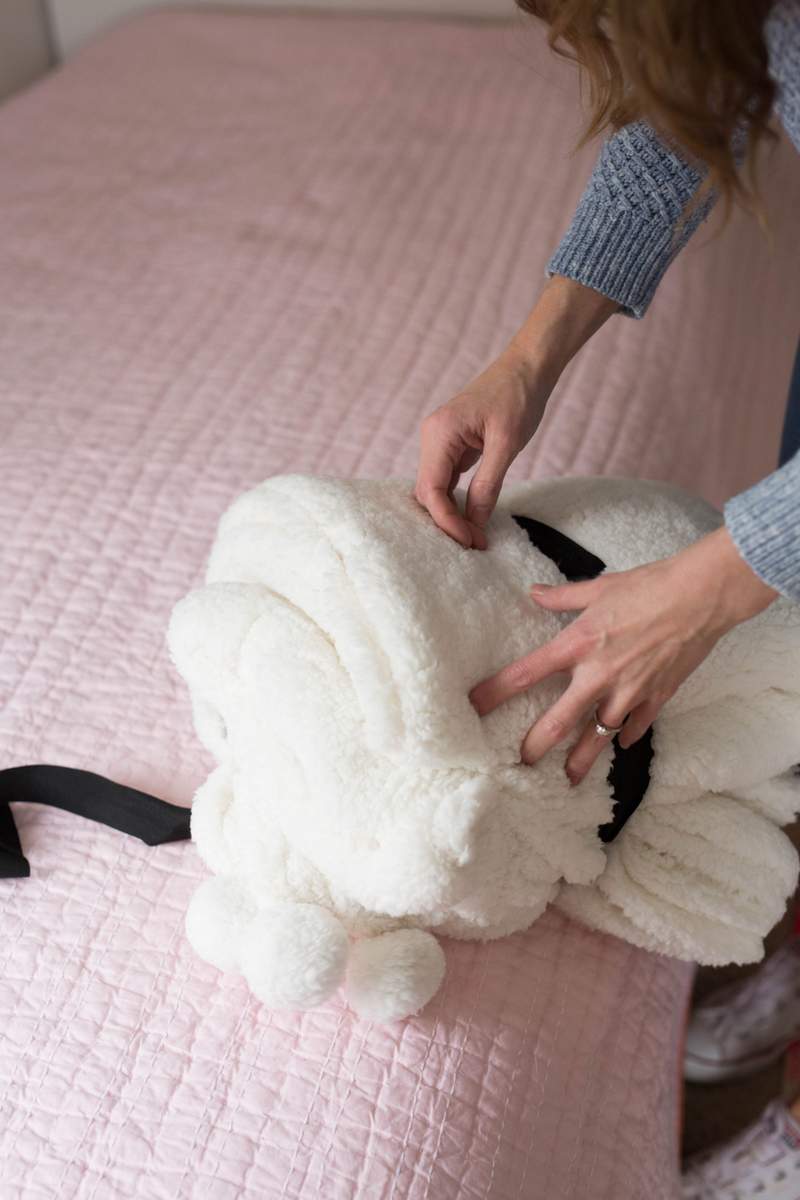 The finishing touch is this cozy throw blanket from CuddlDuds – I am 100% obsessed with it. It's so soft and it has the cutest little pom-poms on the corner. Plus, it's on super sale right now.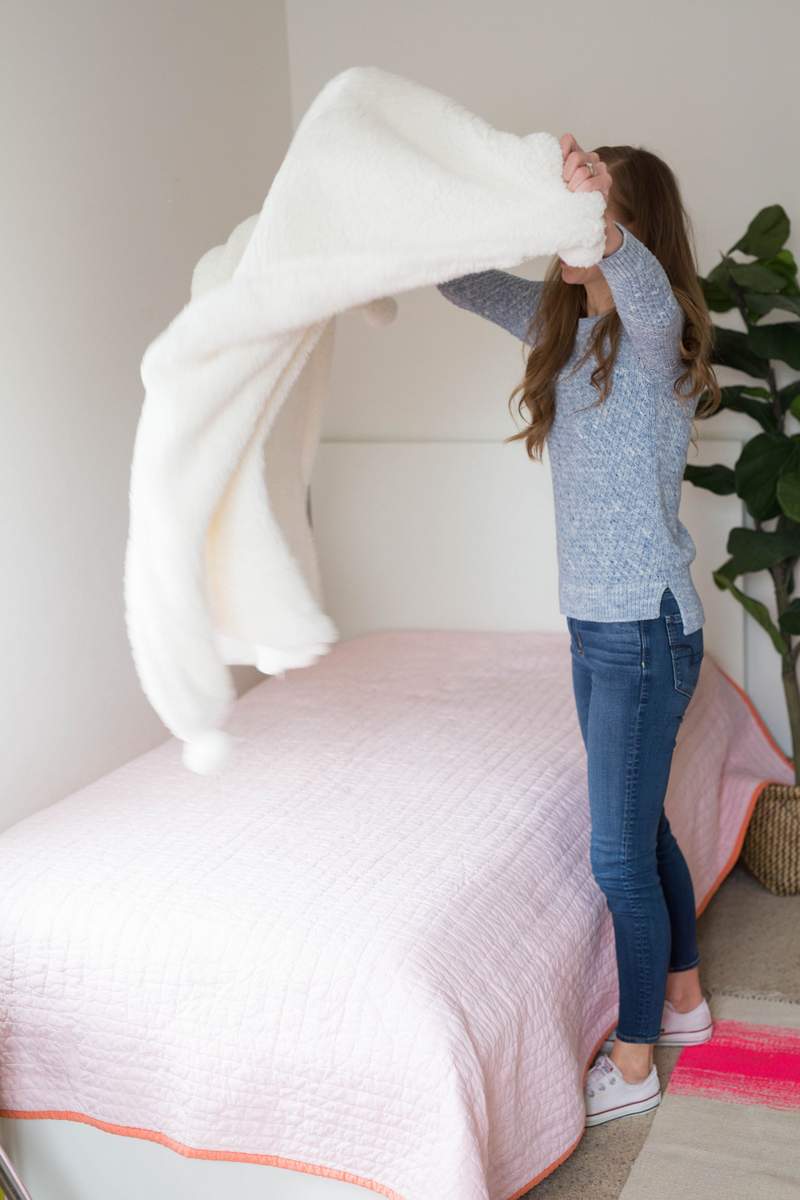 There's nothing worse than freezing in a guest room, so having a blanket is really nice, whether it's to keep your feet warm at night or to cuddle up with in a chair and a good book.
This year, we won't have 11 house guests for Thanksgiving, but I can't wait until we have the new home ready to host guests again – there's just nothing I like more than having people come to visit!
And having a cozy place for them to spend the night makes it that much better for everyone.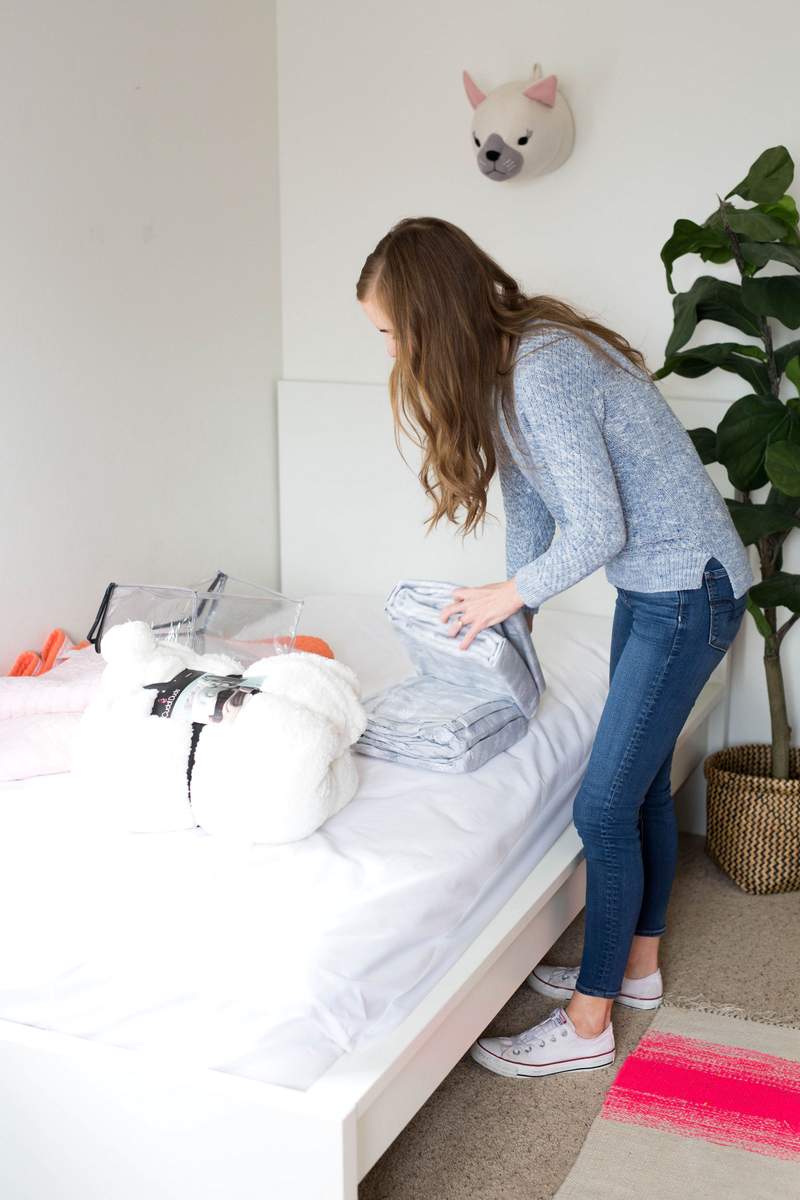 Photos by Heather Mildenstein
My blog may contain links to other websites. I am not responsible for the privacy policies of those other websites. When you click on a link, your information may be collected by those websites so I encourage you to read their privacy policies. Any affiliate links are not associated with Kohl's.