This post is created in partnership with Spoonflower. The paint was also provided by Sherwin-Williams.
I shared Ella's first room in this house last year.
Then Tally was born and we shuffled all four girls into new rooms.
As usual, it's taken me a while to get these rooms looking good, and Ella's room was the last one to be finished up.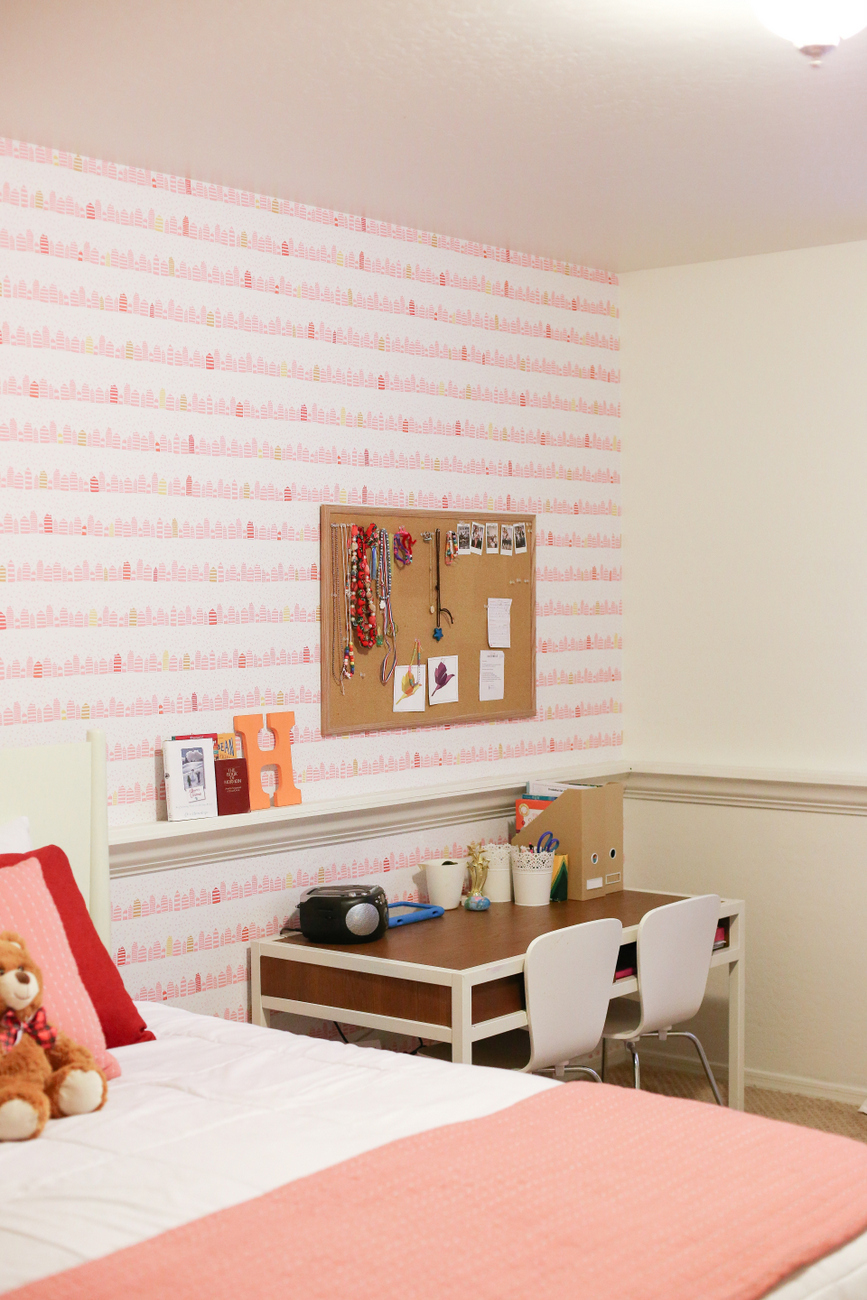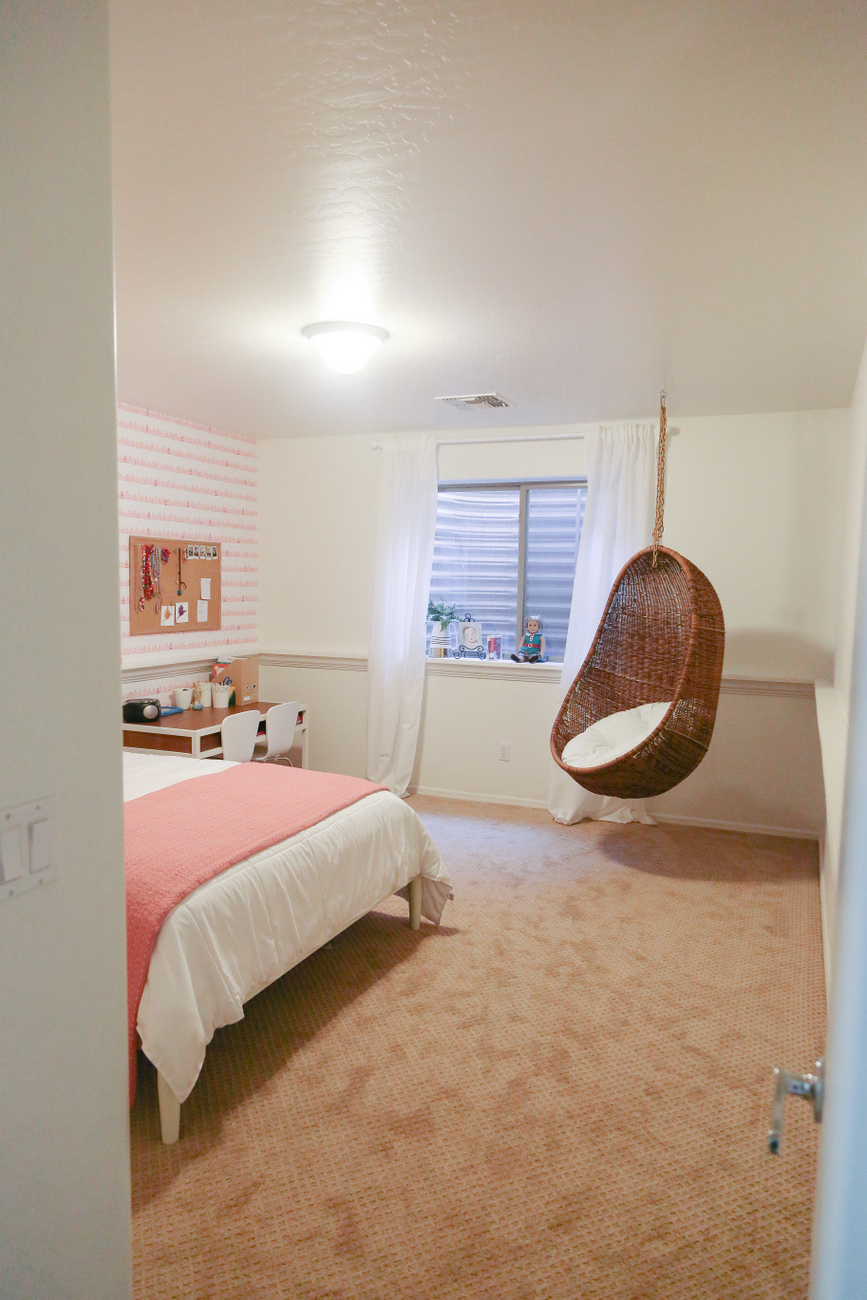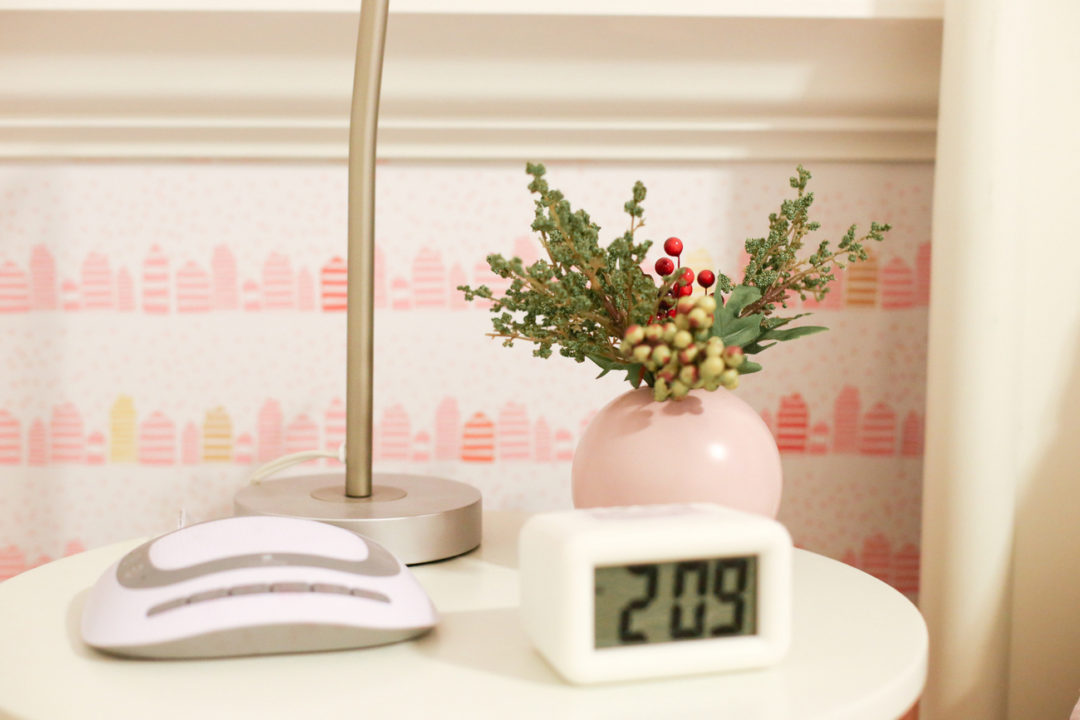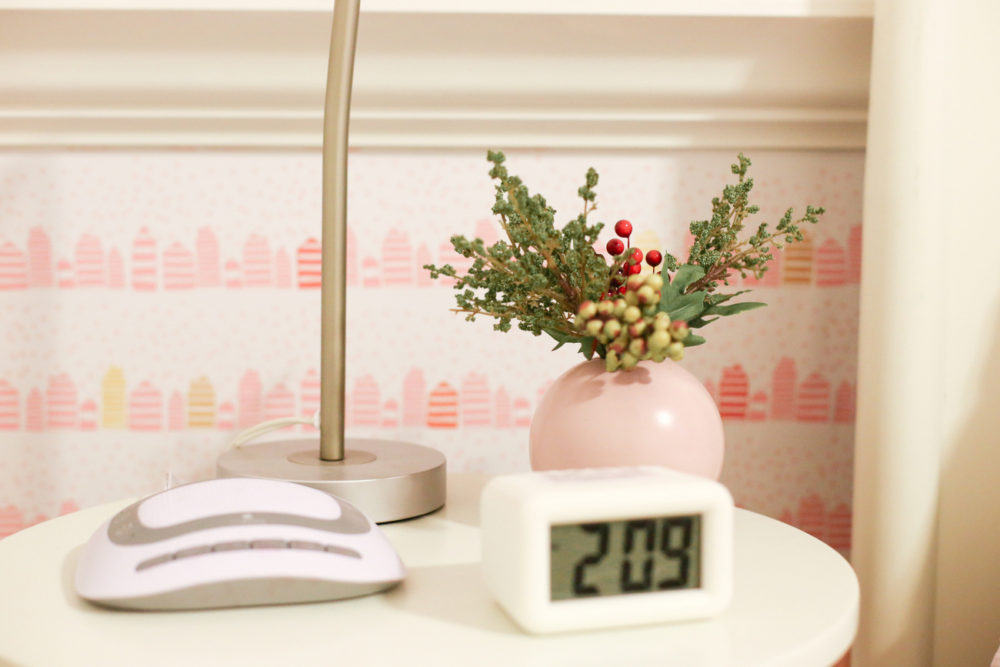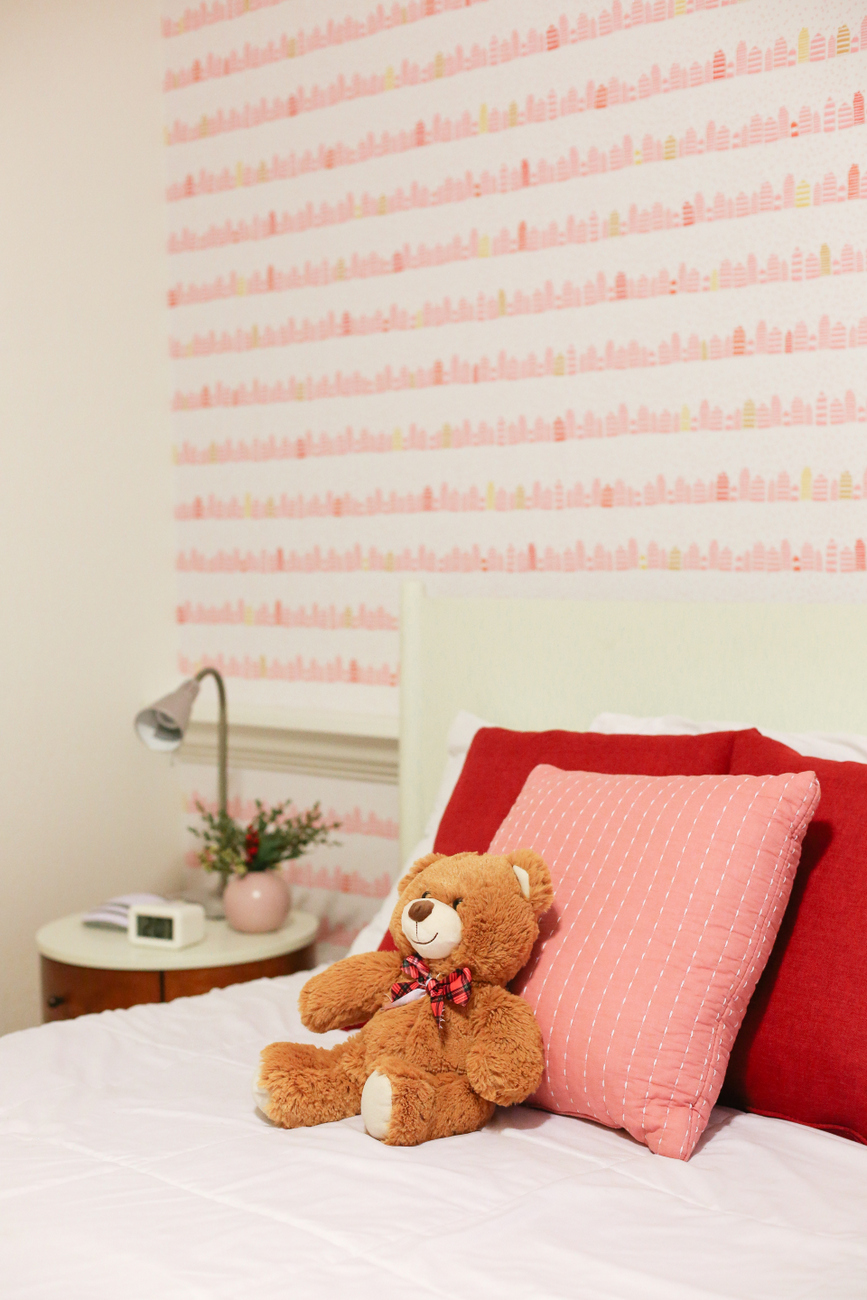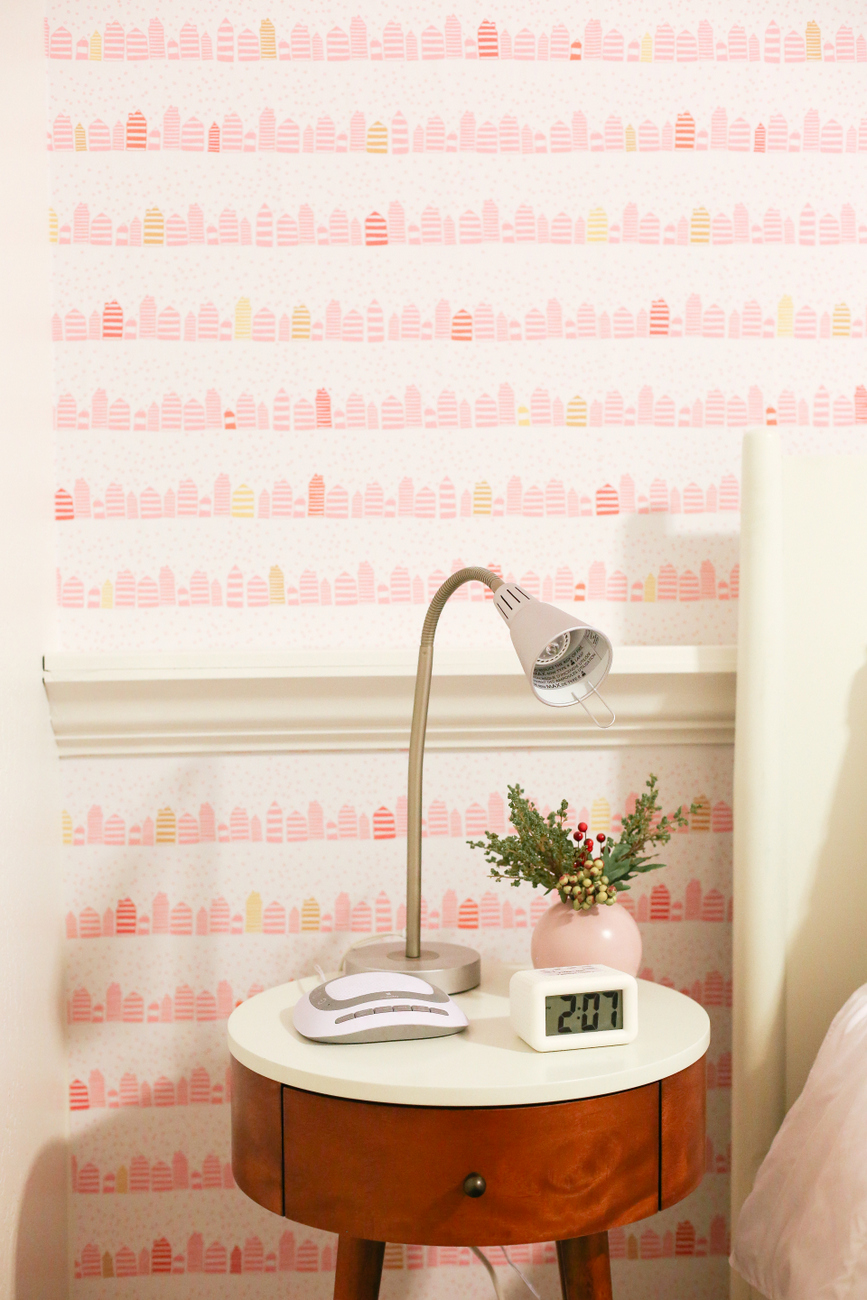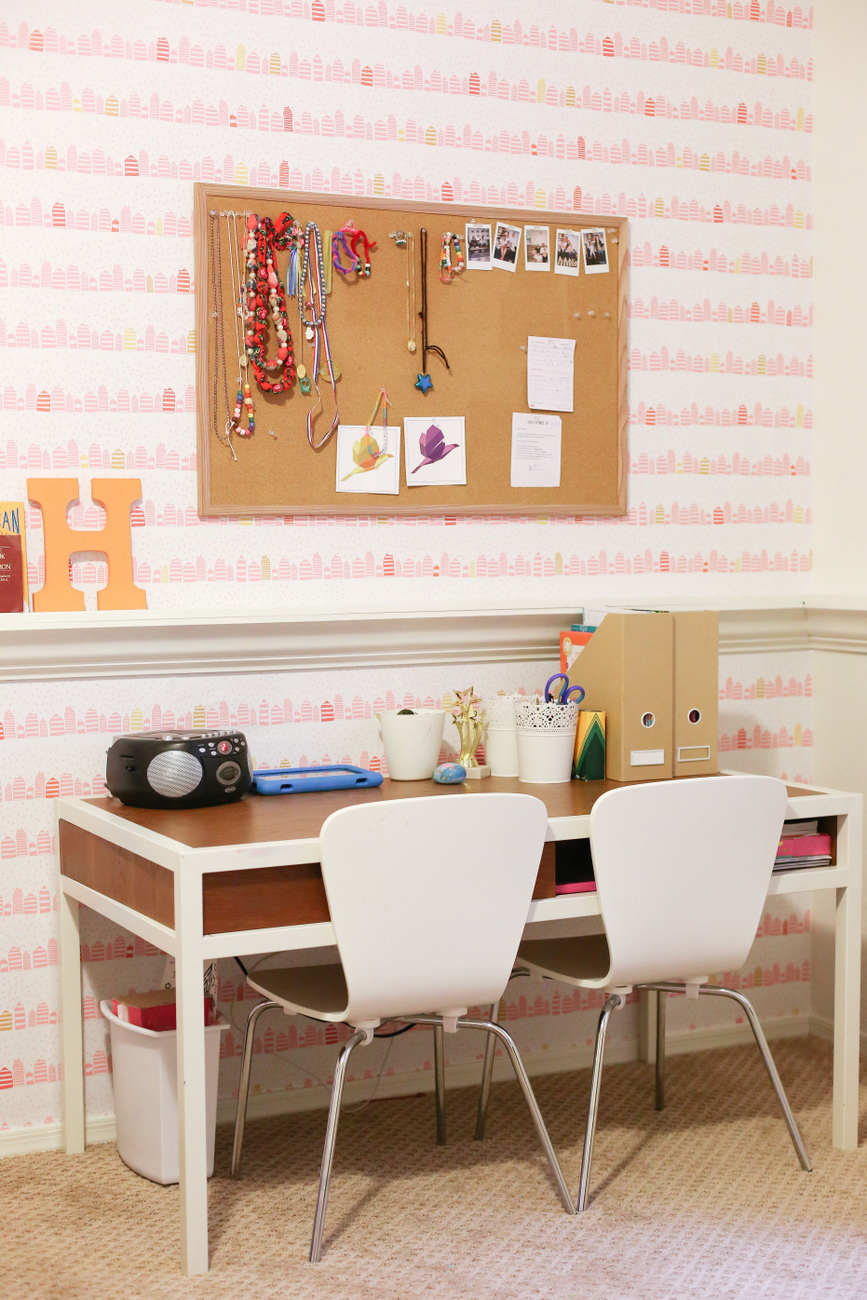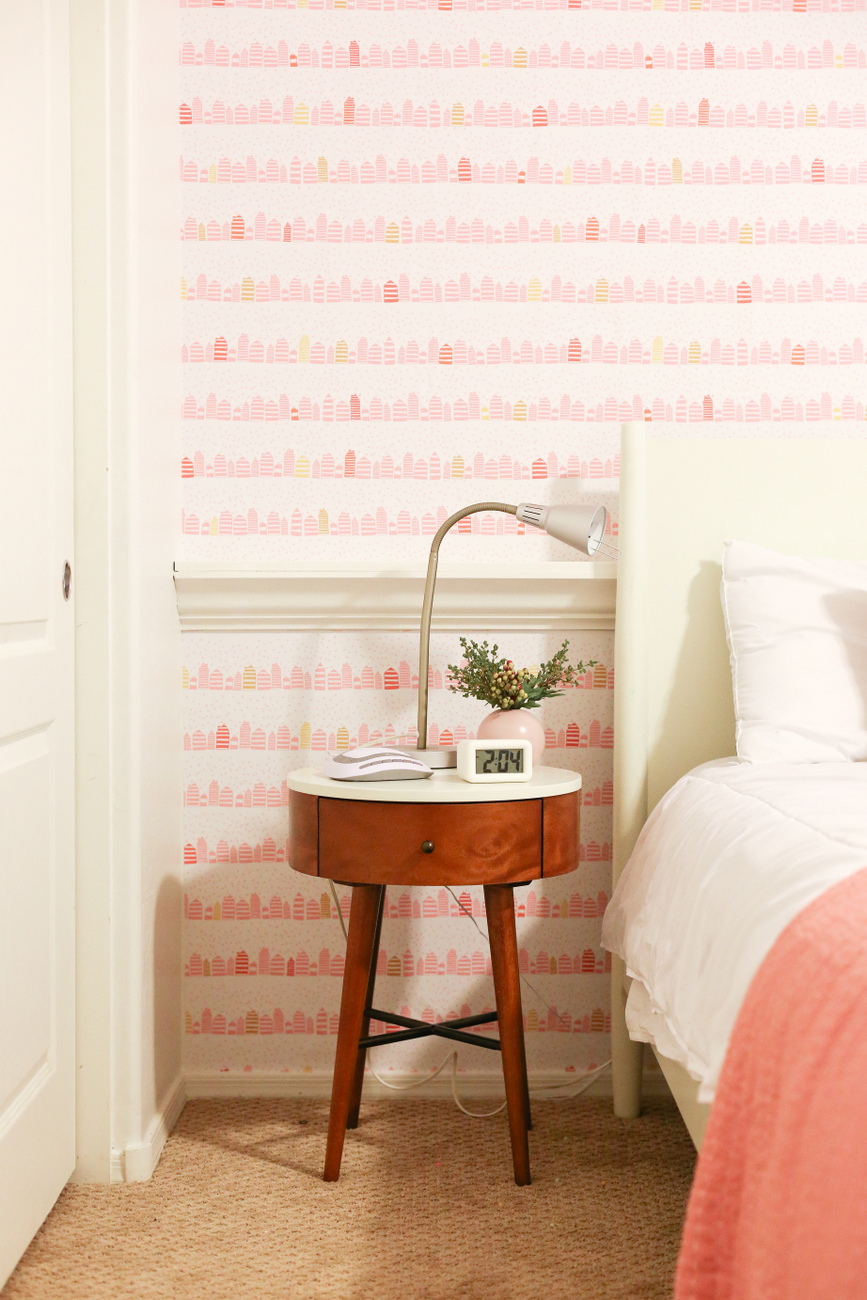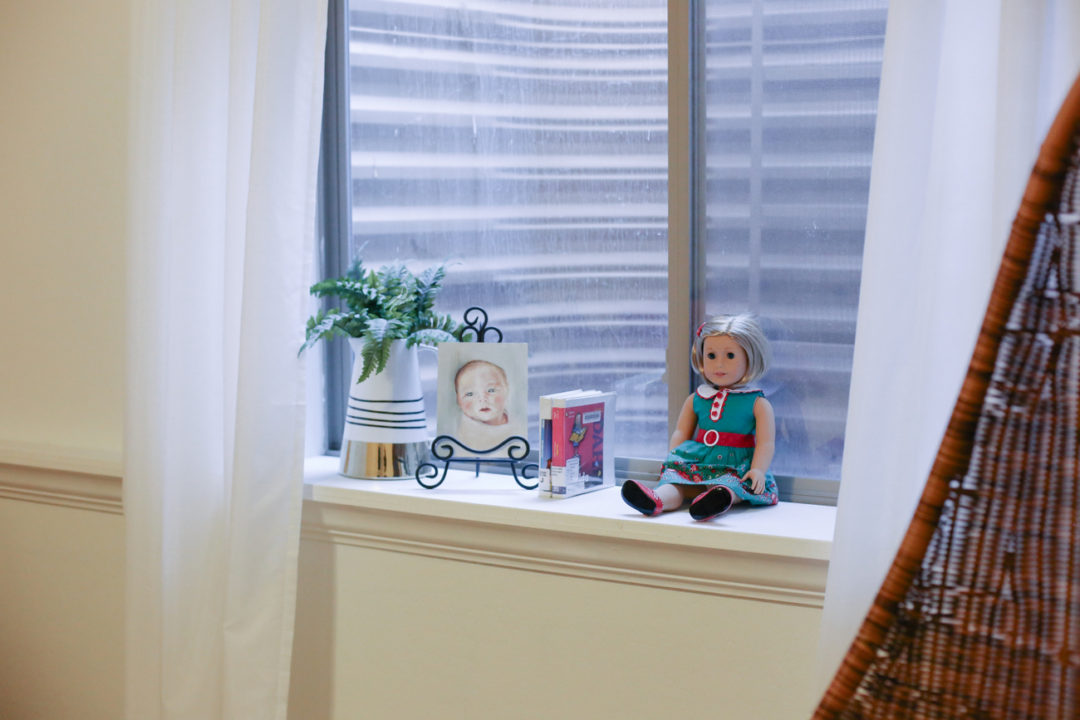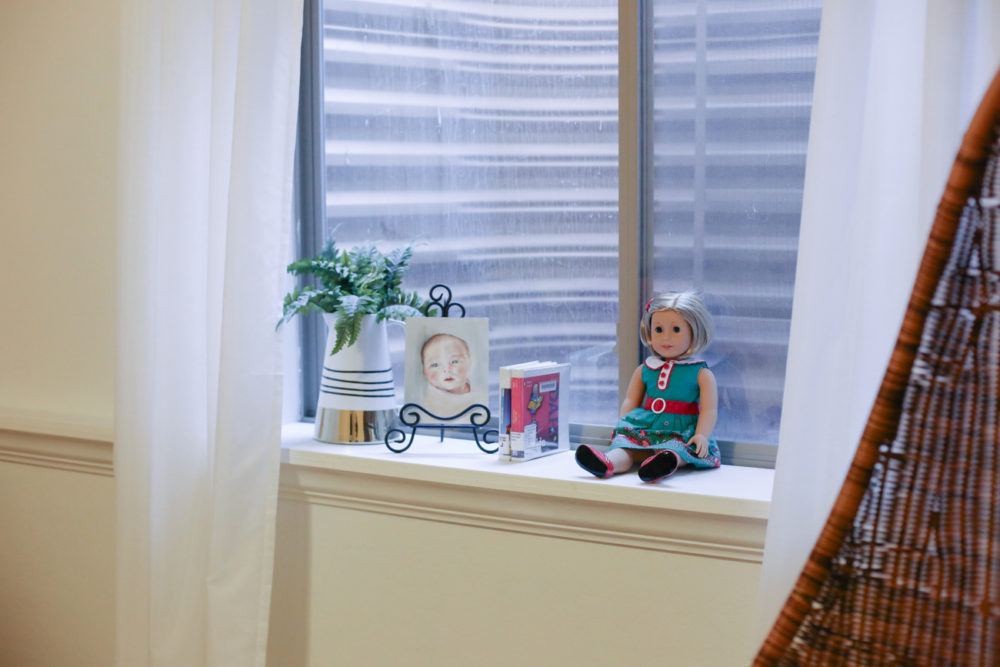 After putting Spoonflower wallpaper up in our laundry room a year ago, I knew I wanted to do wallpaper again, and I spent quite a lot of time looking at all the patterns available on their site.
Because there isn't a ton of natural light in her room, I wanted something light, and I always wanted something that she wouldn't grow out of in a year or two, and I finally settled on this darling one from This Little Street (every one of her designs is to die for).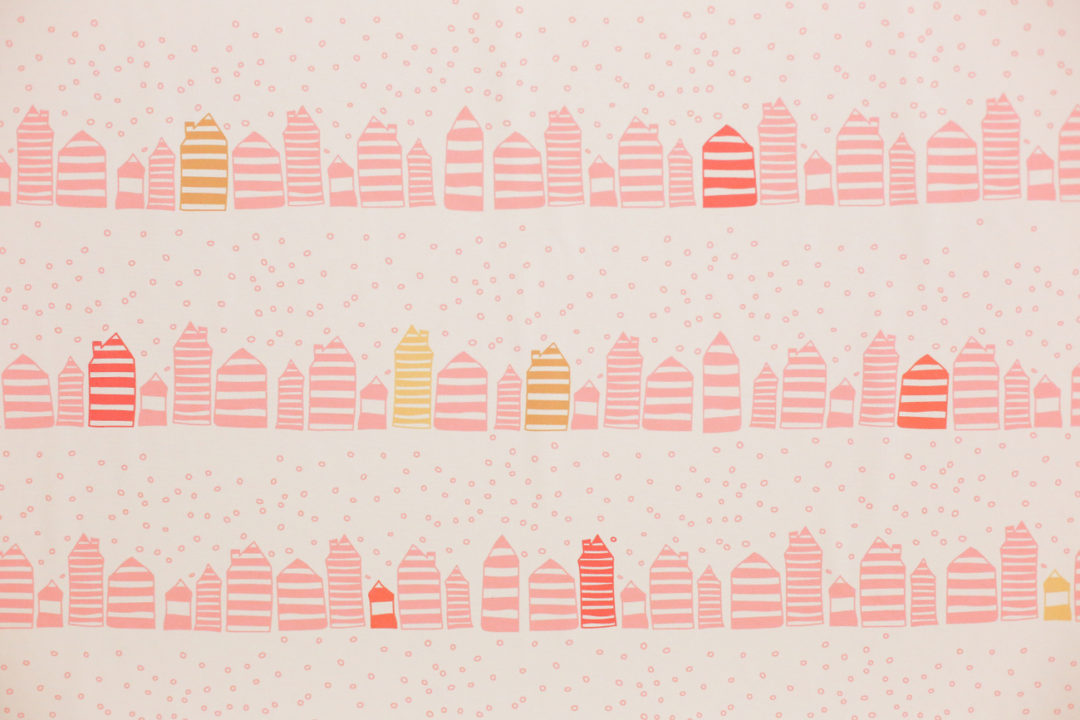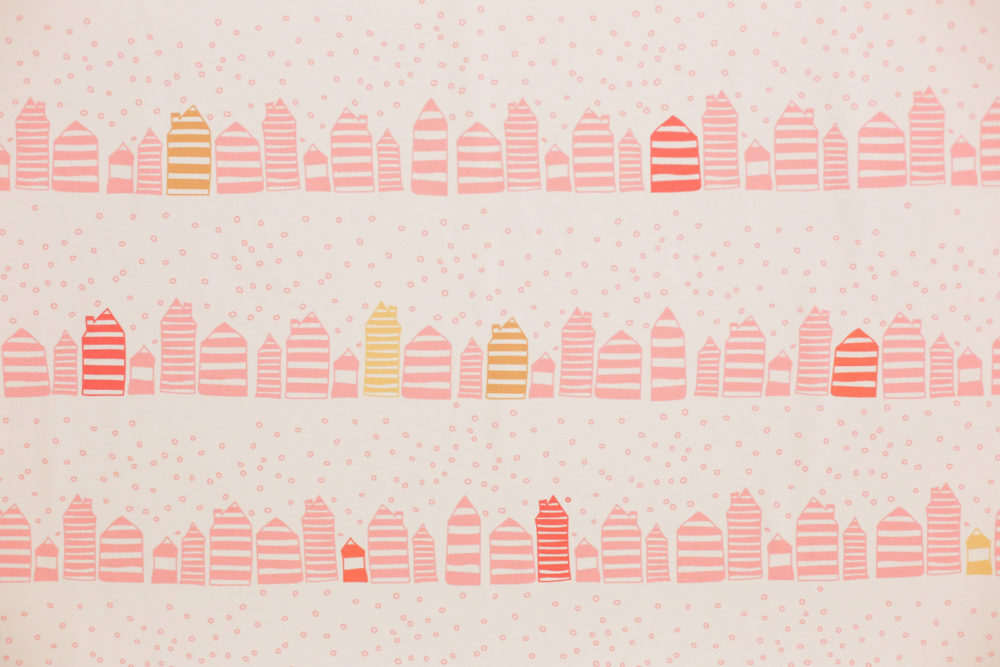 In our laundry room, we'd used the water-activated paper, but this time we used the peel-and-stick. The water-activated wasn't hard, but the peel-and-stick was definitely easier, and since we were working on carpet (brand new carpet, at that!) this time, I was glad not to have to worry about dripping on it.
It would have been even easier if this room didn't have the chair railing which meant we had to cut each roll in two and then match up two sets. But even still, we did it in about an hour.
Once that was up, the room started to come together.
We brought down her desk and chair from her old room, and added a new bed frame (the old one in this room was just a headboard we'd bought from some friends in North Carolina and it knocked against that chair railing ALL the time.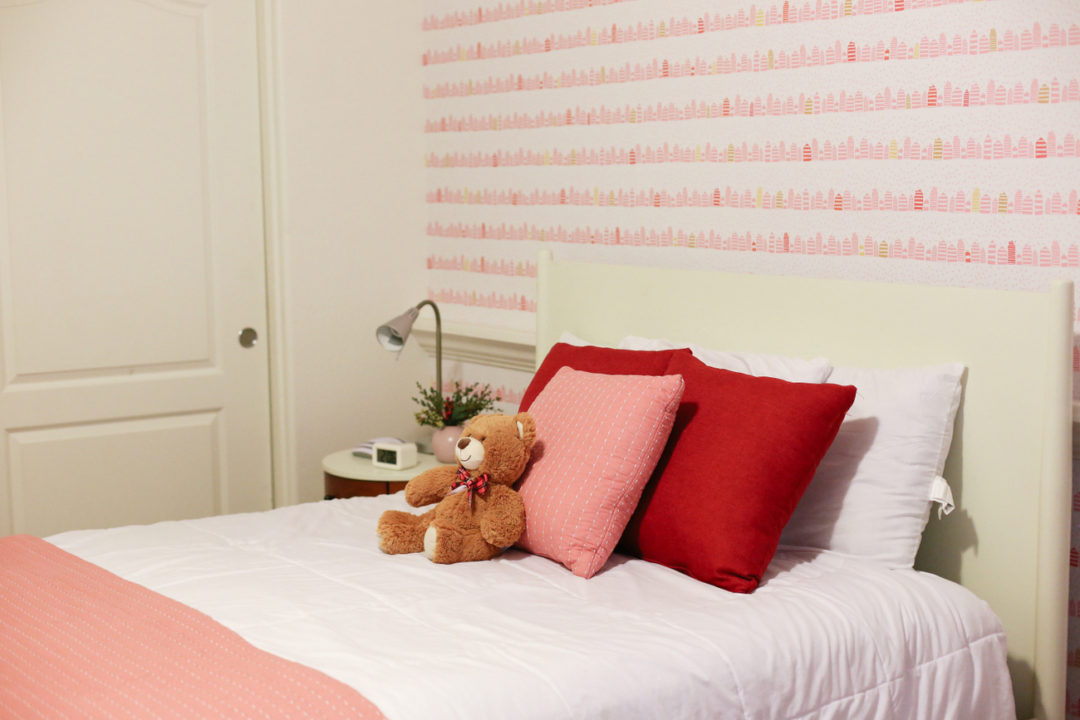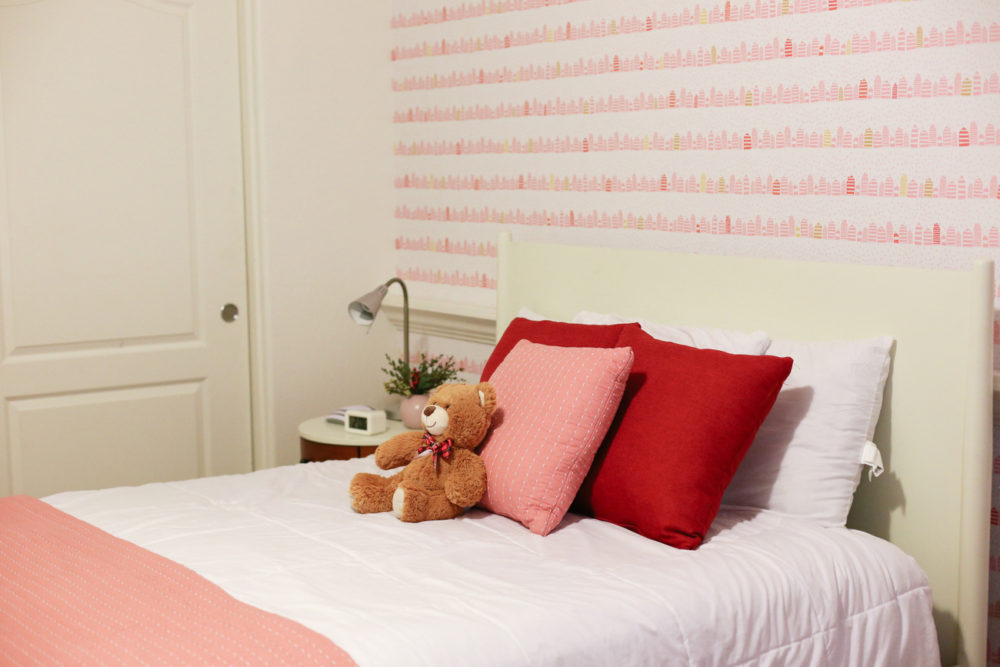 Ella is a total project person, so I wanted to make sure there was plenty of room for her to spread out in the room, so we left quite a bit of floor space.
But I felt like the room still needed one final touch and when I suggested a hanging basket chair to Bart, he loved the idea. We found this one on Hayneedle (I also love this one from Serena & Lily, but Bart didn't like it as much).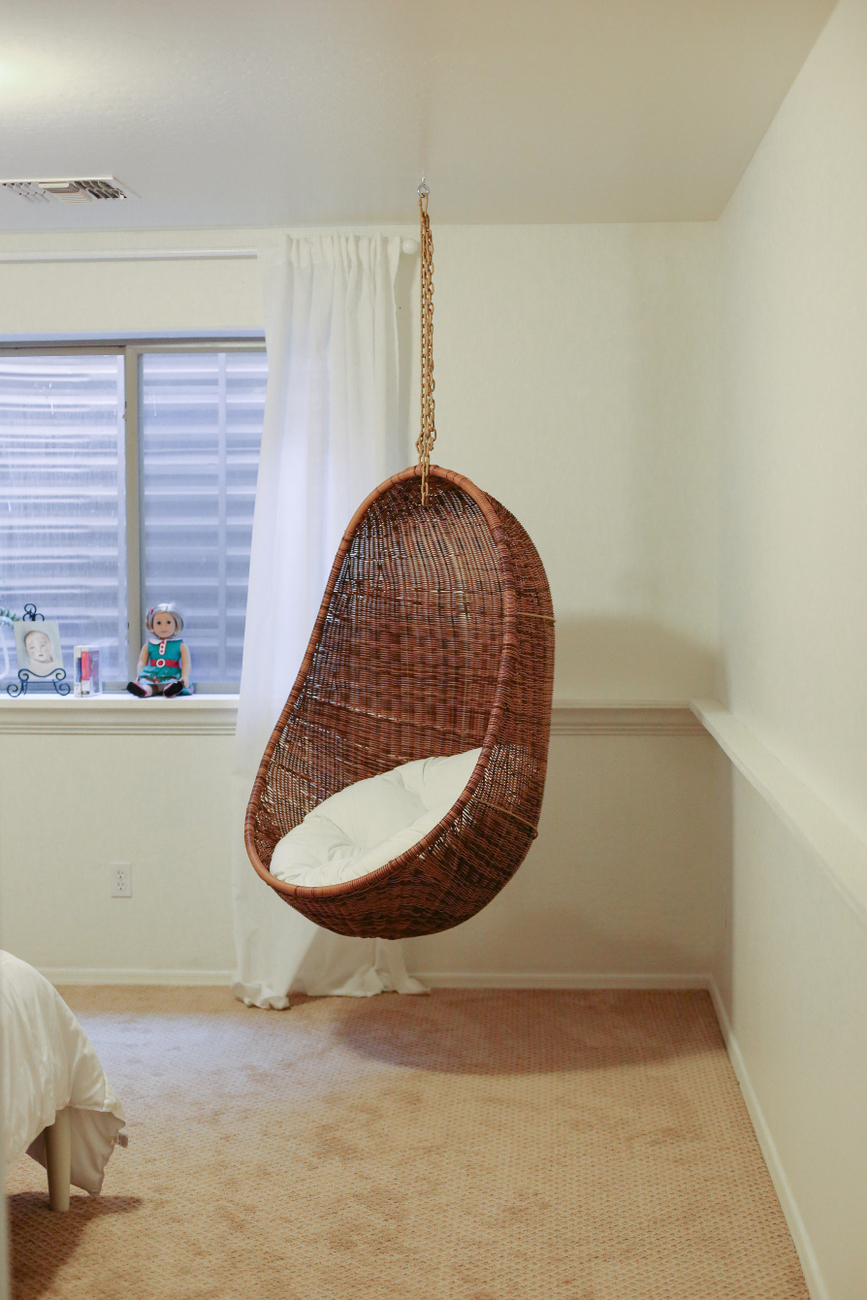 Once that arrived, Bart hung it up, we rearranged the furniture a little and voila! Her room was finished.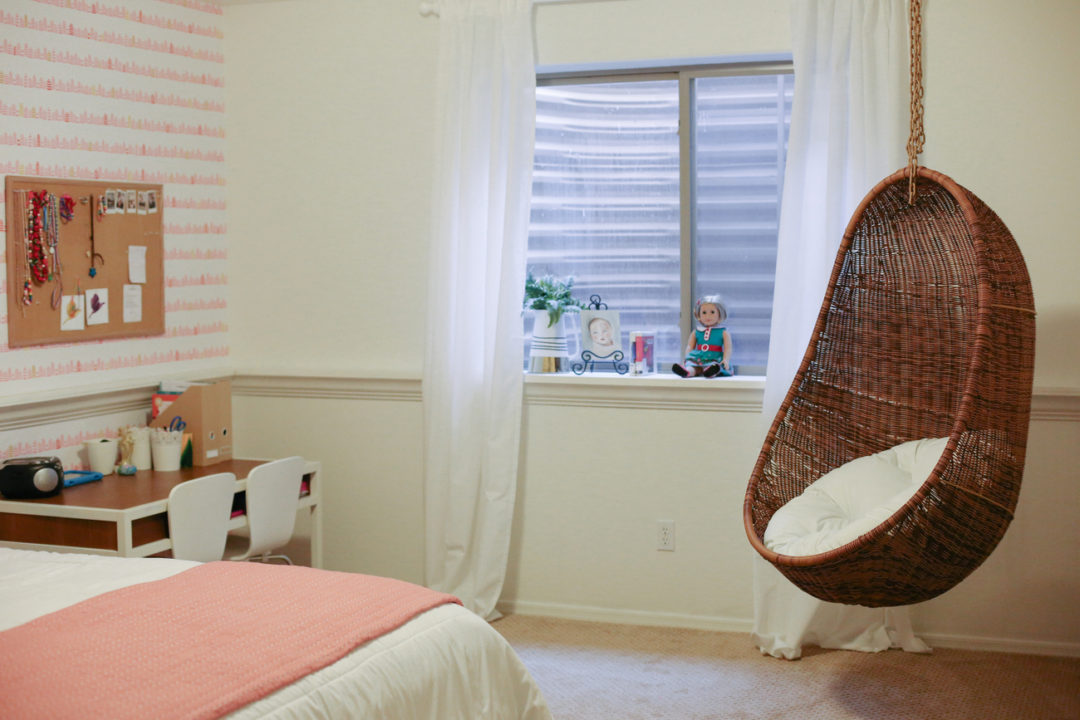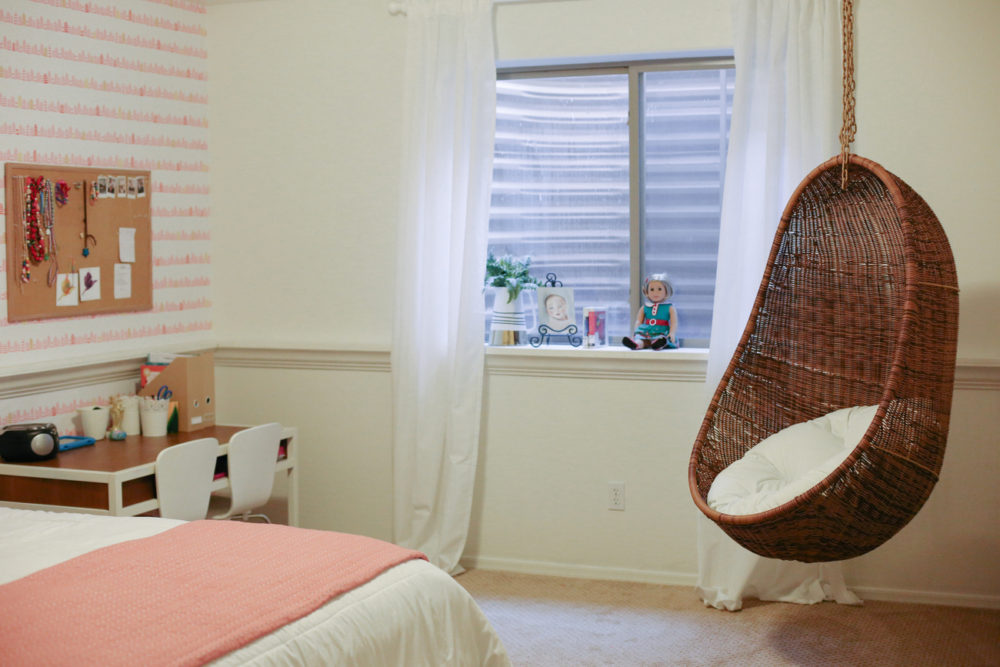 It's become such a cozy little spot and really is useful for her to do homework in, read or just play with her sisters.
I love that it has a few fun touches, like the wallpaper and the basket chair, but doesn't feel overly fussy to me.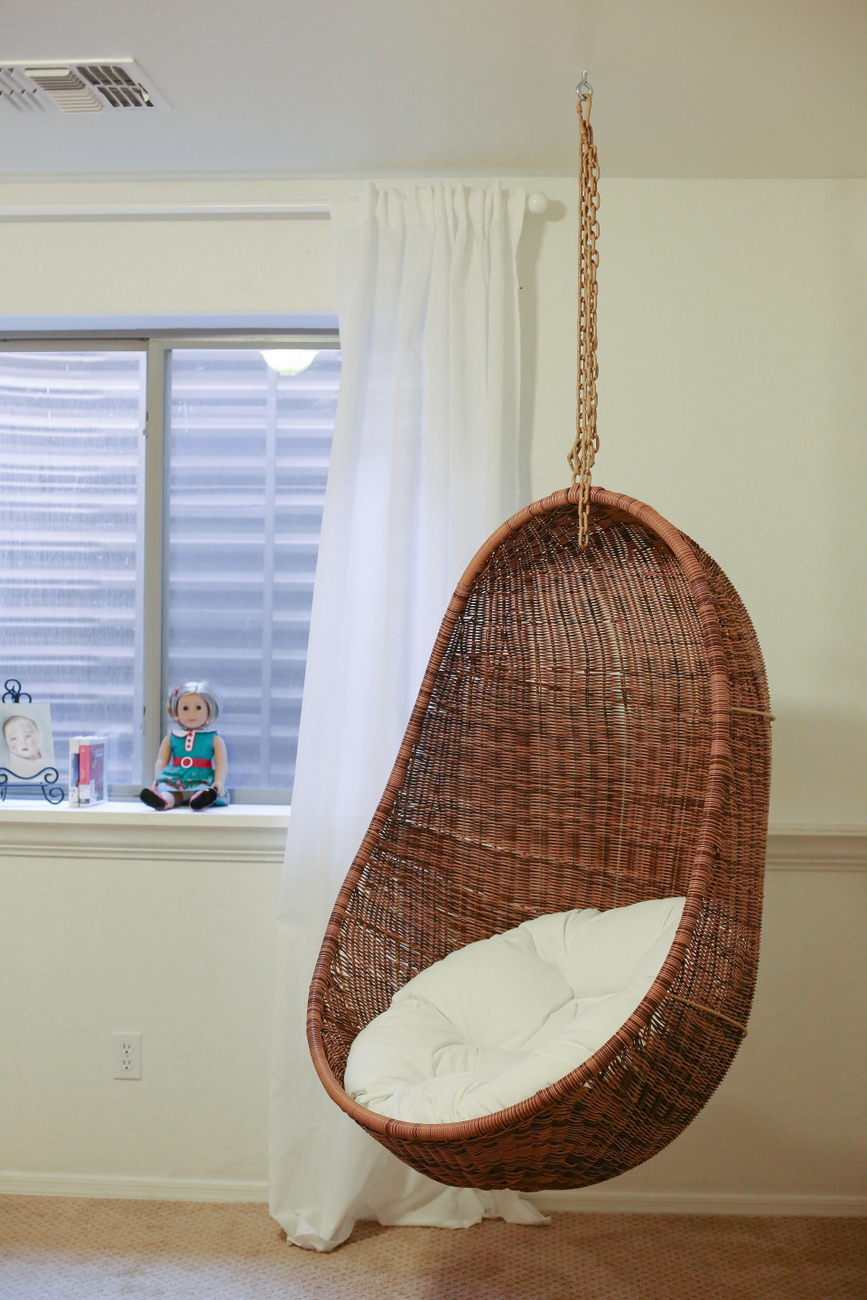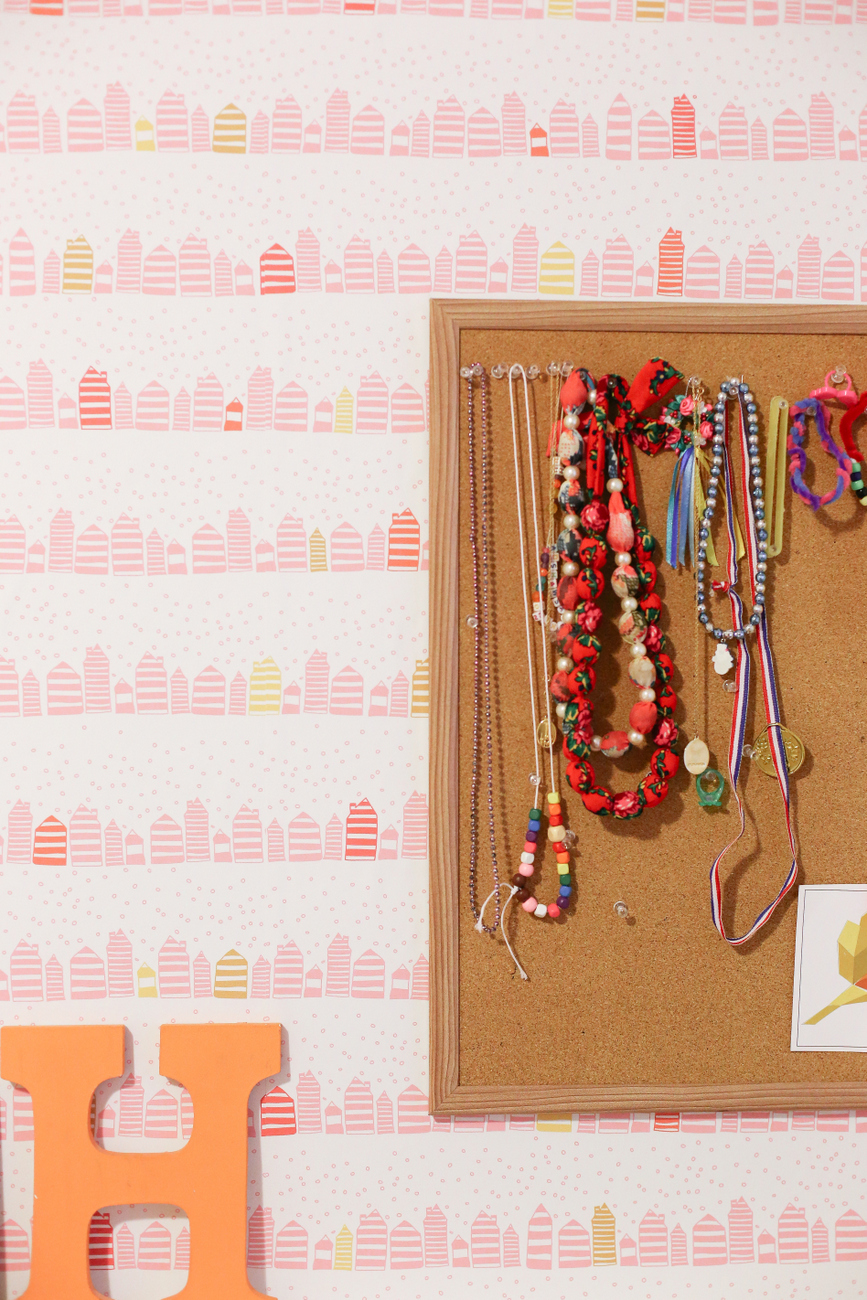 And I really like it that all four girls have finished rooms now.
Now it's time to think about what other rooms I could wallpaper. (Just kidding – I already know that I want to do this wallpaper in the upstairs bathroom).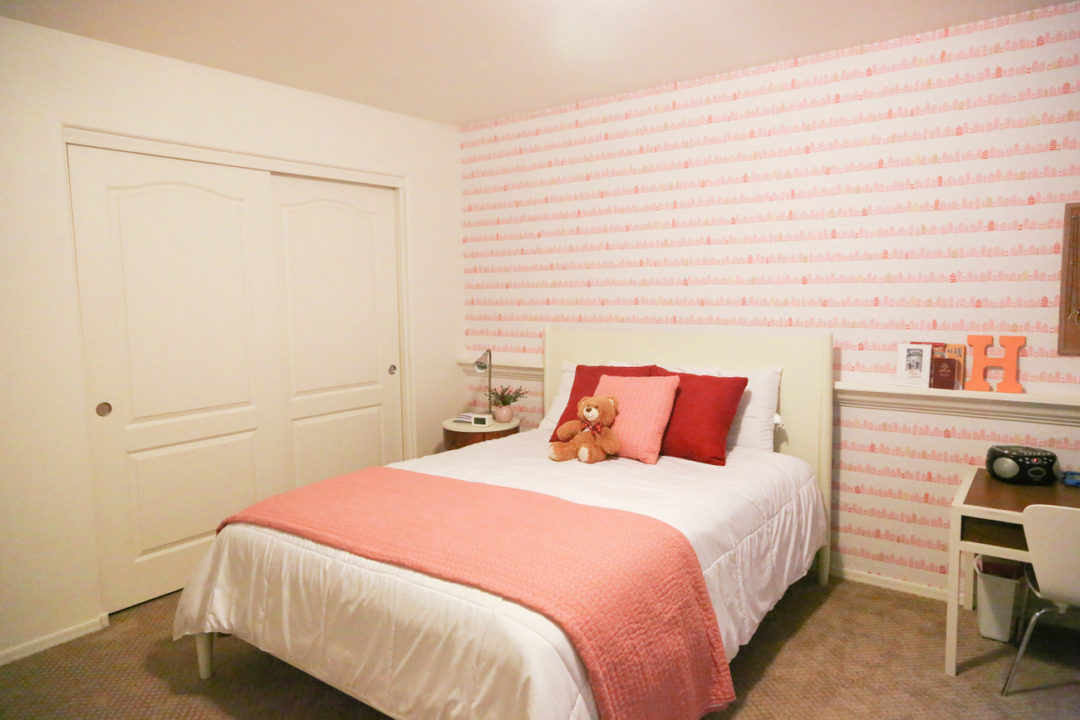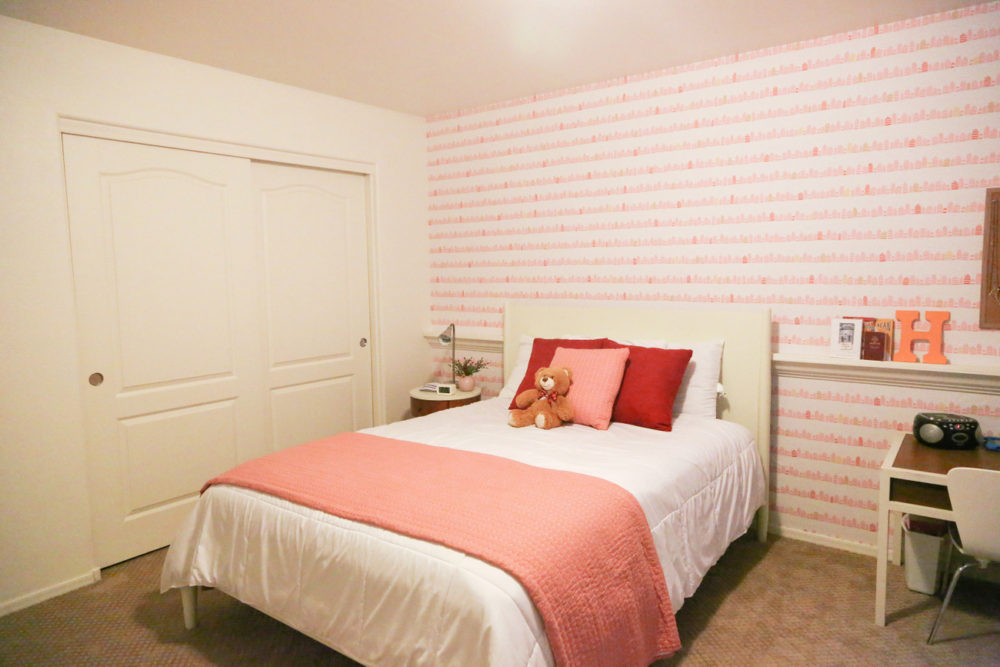 Sources:
Wallpaper: c/o Spoonflower
Paint: c/o Sherwin Williams in Alabaster
Bed: Living Spaces
Bedside Table: c/o Living Spaces
White Comforter: Target
Pink Quilt: At Home
Red Pillows: Joss & Main
Pink Pillow: At Home
Curtains: IKEA
Desk: c/o The Land of Nod
Desk Chairs: c/o The Land of Nod
Bulletin Board: Target
Basket chair: Hayneedle