When I was growing up, one of our Christmas traditions was that my mom always bought each of us a wall calendar.
She'd pick out ones that mirrored some interest of ours. I remember kittens, Harry Potter, and Mary Engelbreit, to name a few.
I think there might have also been a Get Fuzzy Day-by-Day calendar one year when our family was in the depths of our obsession with that comic strip.
A wrapped calendar is a pretty obvious gift (large, square and flat), but we always loved trying to guess what calendar she'd pick for us that year.
Now as an adult, I still love calendars and when I look through the calendar section at, say, Anthropologie, I find myself wondering how many calendars is too many (there is no such thing).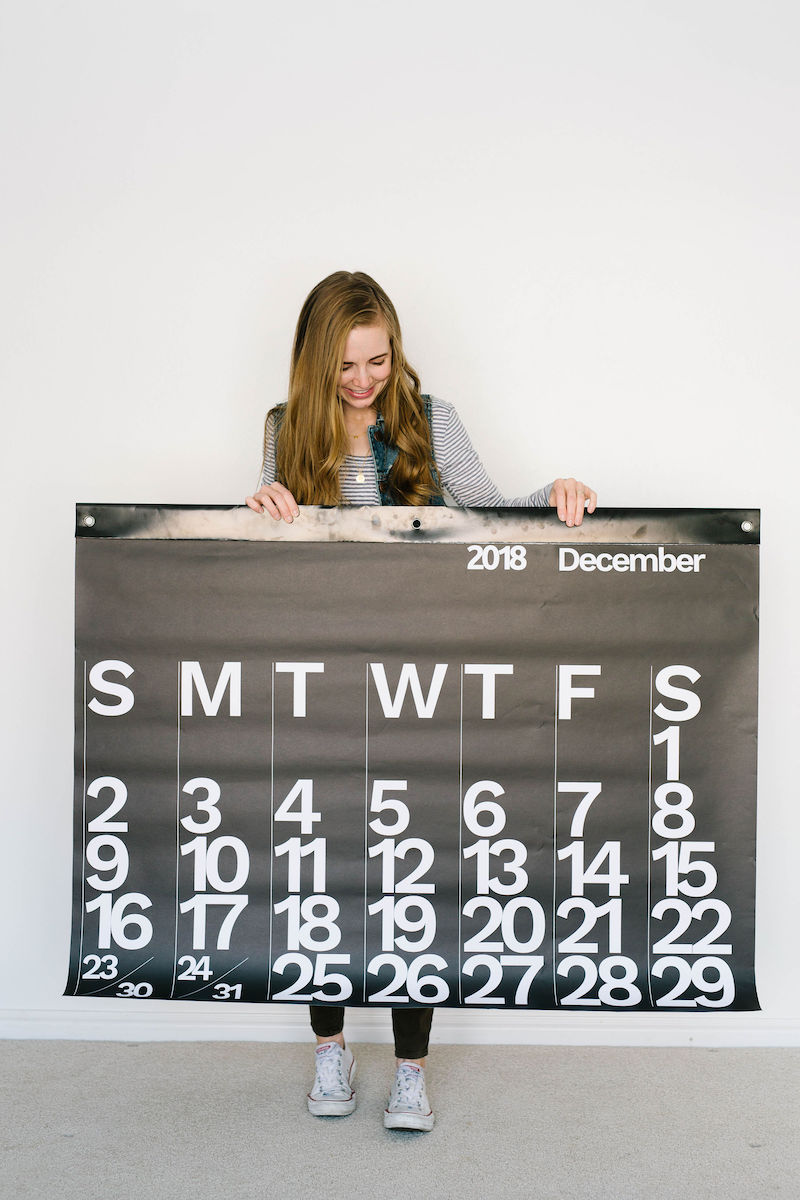 I keep a big wall calendar in my office and many years, I've kept a smaller one in my closet to mark off the days I exercise so I can see my consistency at a glance.
And another ten or fifteen calendars beyond that never hurt anyone.
Anyway, if you're in the market for 2020 calendars either for yourself or as a gift, here are some of my favorites!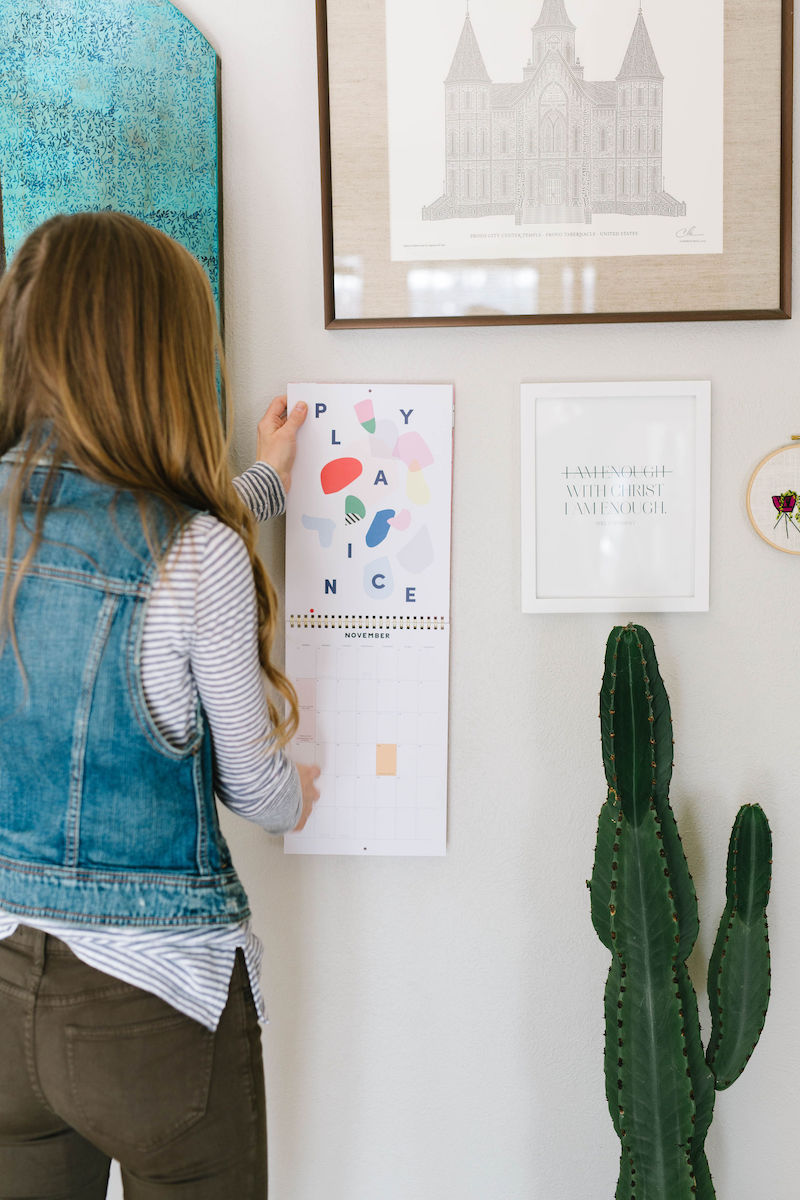 The Best 2019 Calendars
2020 Stendig Calendar
You've probably seen this one all over Instagram and I love the look of it. The cheapest place I've found a 2020 Stendig calendar is here. Amazon makes their own version that starts on a Sunday, which is better for me because I find it very confusing to look at a calendar that begins on a Monday). I have the Amazon version hanging on my office wall above my desk and I love it – it's just such a big statement piece (and I used a Stendig calendar when I had a bed without a headboard in my office back in North Carolina and loved how it looked).
Orange Circle Studio 2020 Magnetic Monthly Calendar
This right here is the trifecta of calendars – it's magnetic so you can stick it right to your fridge, the designs are darling (there are about six options), and it's $9.99 with free shipping. I mean, what could even be better? It also has nice big squares so there is plenty of room to schedule your life.
Paper Source Great Big Calendar 
If you love the craft paper look, this is a serious statement calendar that's super useable with lots space to keep track over everything you're trying to juggle. I love that it has a lined list on the right side so you can jot down notes too. Their wall art calendar is also spectacular, plus it has instructions for reusing each month's design to make notecards or gift boxes or other projects. Brilliant!
Golden Coil
I don't know if this really belongs on this list because it's more of a planner than a calendar, but it's my list so I'll do what I want. I got my first Golden Coil calendar when they were on Kickstarter and over the weekend I ordered mine for 2019. I love that it's totally customizable with all sorts of different layouts and covers so you make your own perfect calendar/planner.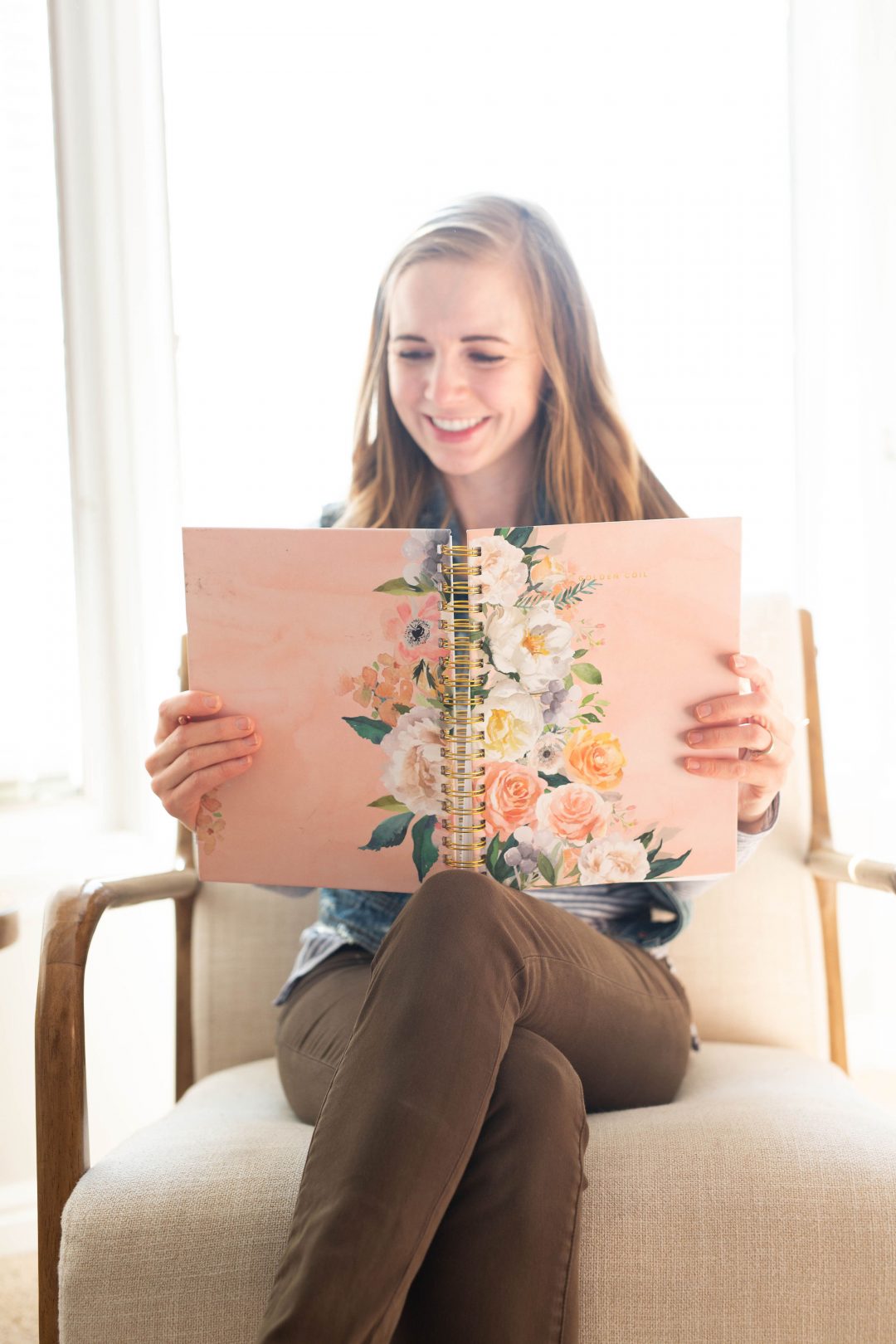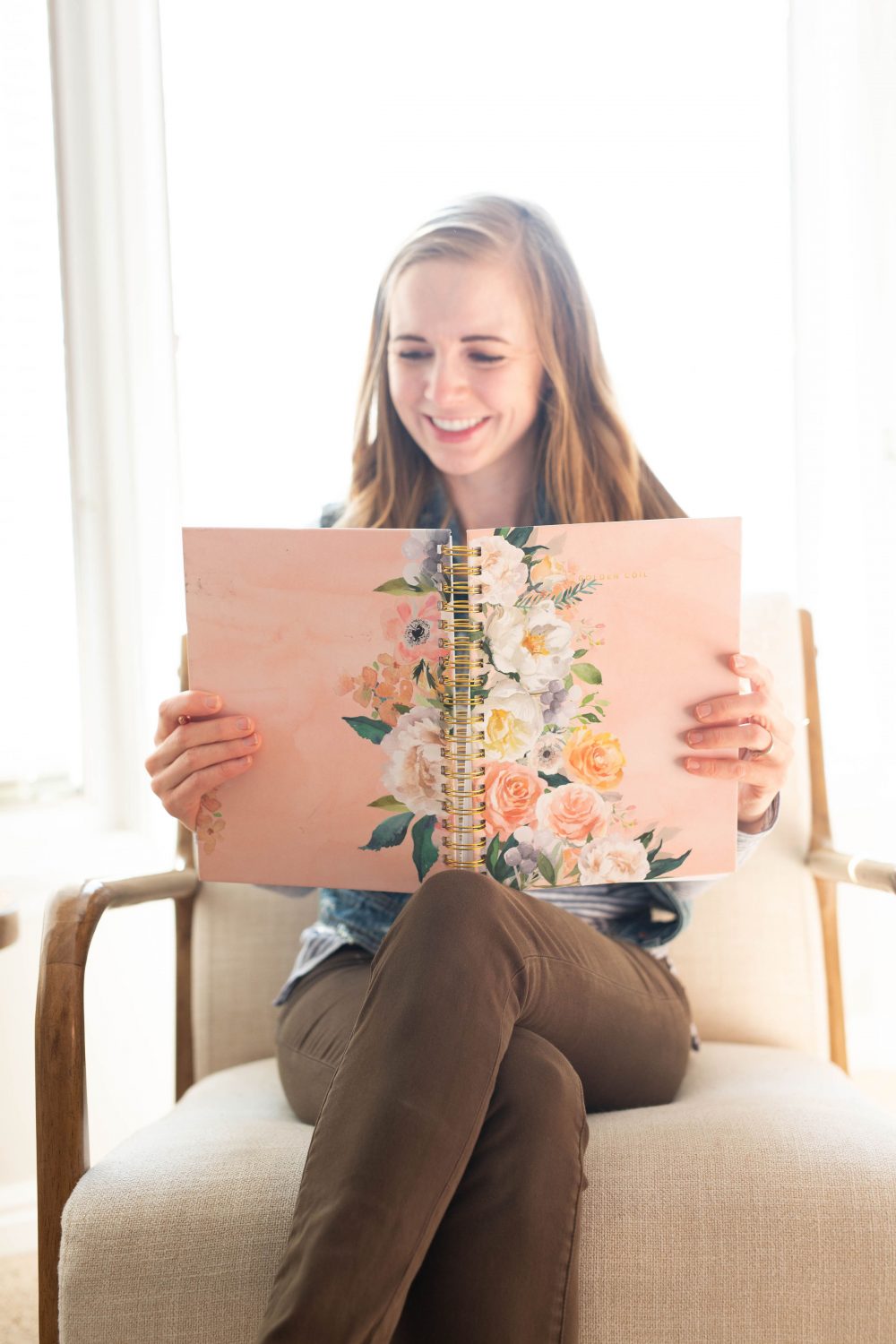 Origami Page-A-Day Calendar
My sister's sister-in-law (did you follow that?) recommended this to me and it's such a fun idea for a child or a desk worker. I'm seriously contemplating ordering this for Ella who would love an origami project for every day of the year.
Free This Little Street Printable 2020 Calendar
You probably already know I love This Little Street (I used one of her wallpaper designs in Ella's room in Arizona and she was the inspiration behind our blue door in that same house) and one of my favorite things she does is a yearly printable calendar. It's free and you can print it off in a small size on your own printer or do it on a big engineering print if you want a statement calendar. Her designs are just so beautiful and I love them all. Also, did I mention free?
Rifle Paper Co World Traveler 2019 Calendar
I LOVE the illustrations of different places around the world on this calendar. Bart bought me a similar version two years ago and when the year was up, I carefully cut out all the art so I could frame them. And then I put them somewhere safe while I researched frames and then never found that safe place again (even when we moved!). It's fine. I'm not still sad. I might buy this 2019 calendar and try for better luck this time.
I'd love to hear your favorite 2019 calendars – have you already picked out yours for next year?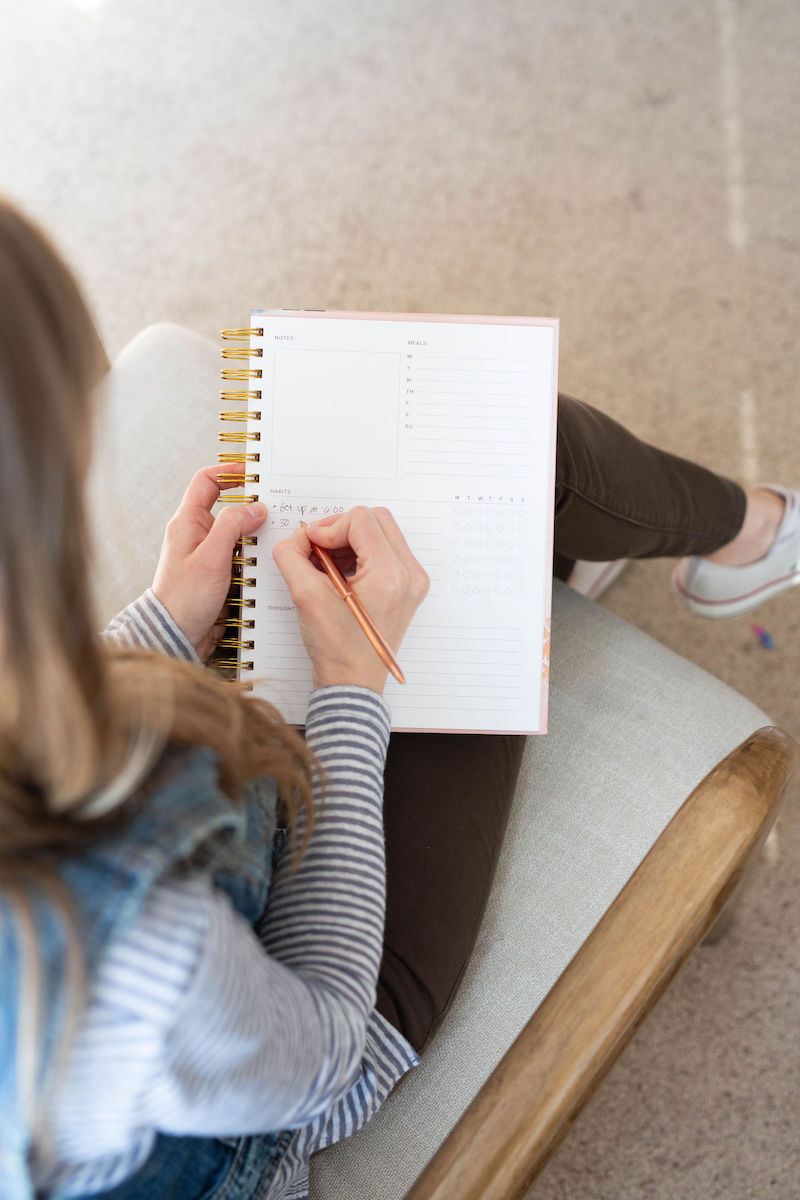 Photos by Heather Mildenstein