Our days in this house are coming to a swift end and I've spent so much time just standing in different rooms thinking about how much I've loved living in this house.
When we first bought it and I started showing parts of it on Instagram and my blog, I got scores of messages saying things like "I cannot believe you bought this house" or "I would never have been willing to buy a house like this."
But from the first moment I drove up to the house, I knew this was the house for us.
We've packed so many good memories and parties and birthdays and holidays (and living through a global pandemic) into this house.
Here are my seven favorite things about this house: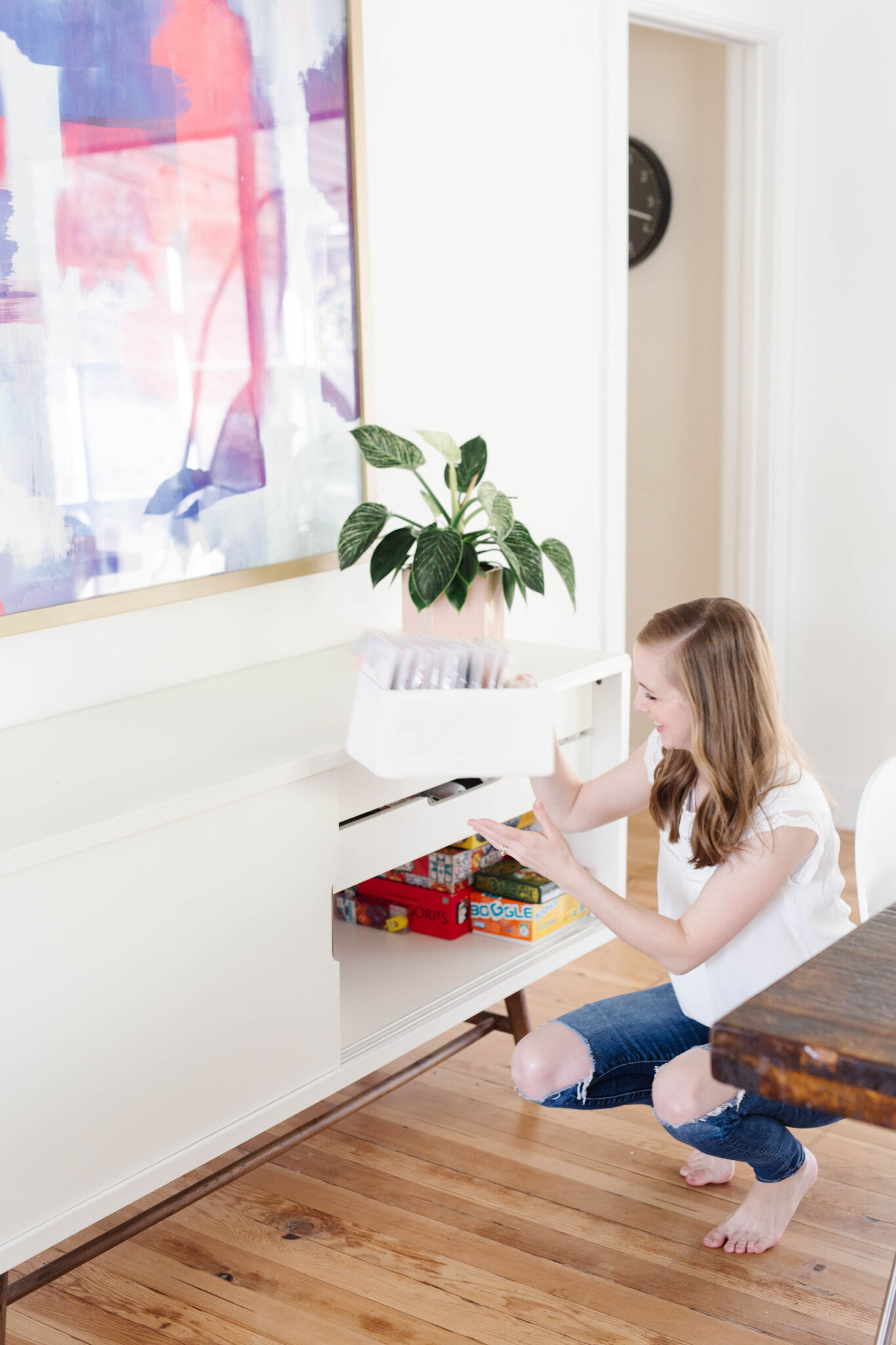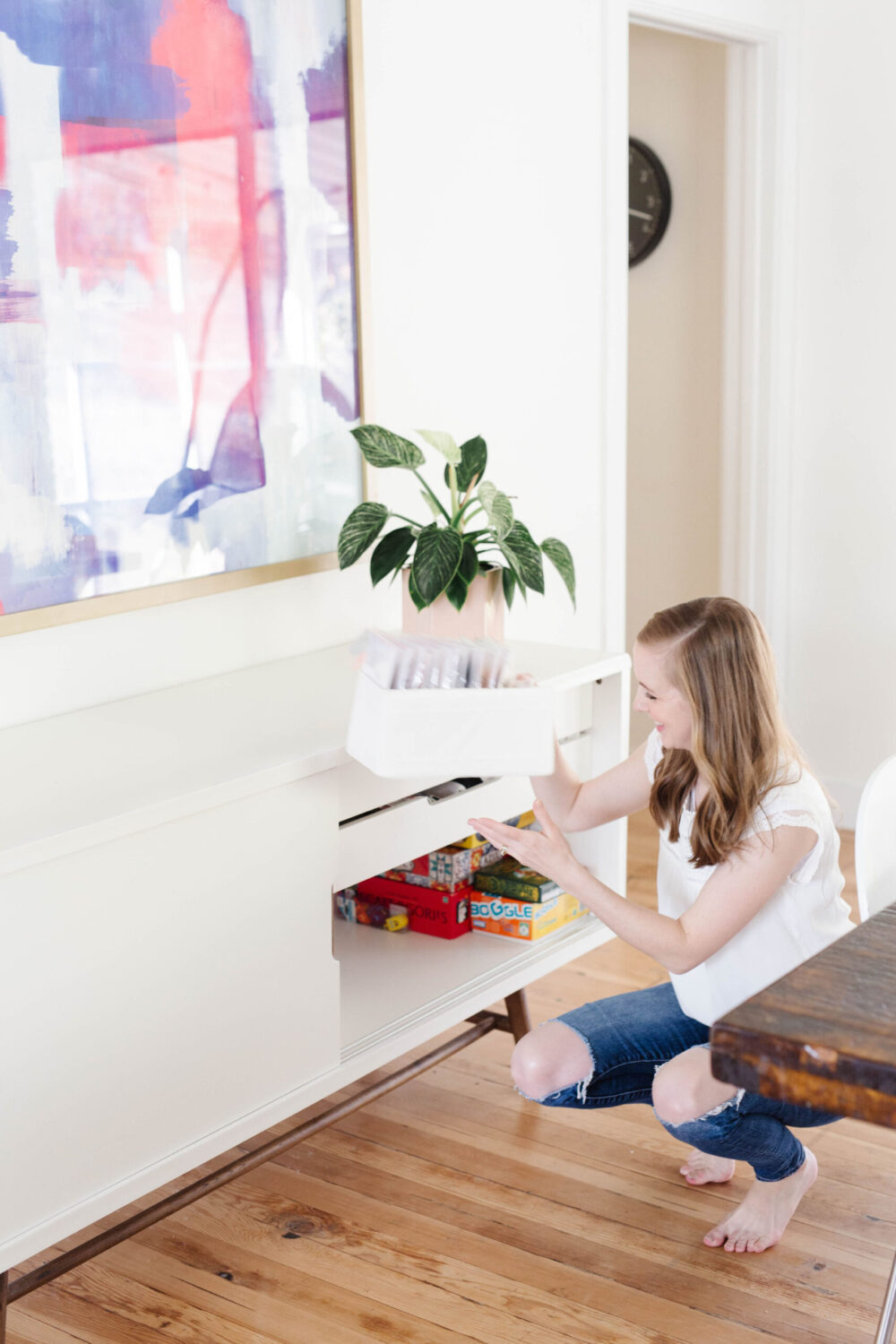 The backyard. In many ways, we bought this house because of the yard (it's a double lot, thanks to a purchase in the 1980s of most of the neighbor's backyard for a whopping $3k) and we've used the heck out of it. From building a garden, screening outdoor movies, picking apples and grapes, Sunday night croquet games, and so so so many days of the girls playing in the yard for literally hours at a time, this yard MADE the house for me. I never took it for granted and I'm so glad Bart pushed so hard to only buy a house with a good size yard.
The built-in bookshelves in my office. The minute we walked through this house, Bart and I both agreed that this room had to be my office and I've had so many questions over the past 2.5 years about the bookshelves and where to buy them. They're original to the house and when we tore out the linoleum, they went under it right into the wood floors below! They're so solid and held my hundreds and hundreds of books without batting an eye. If I could take them with me, I would in a heartbeat.
ALLLL the storage. This house, like many old Utah houses, is packed with storage. Our room and Tally's room have huge cupboards and drawers built in to the wall and the same set-up exists in the upstairs and downstairs hallways. There's a small cupboard under the stairs and a good-size storage room off the laundry room, plus a massive cold storage room under the back porch. There are also two closets built in to the basement family room (with vertical dividers for games and puzzles!), plus a bonus closet outside the downstairs bathroom. There's also a large shed in the backyard. You can see why I forgive the original owners for not including a pantry. Our new house has decent storage, but not like this one.
 A kitchen sink that looks over the backyard. We didn't have this in our Arizona house and I LOVE that I can be working in the kitchen or doing dishes and can see the girls playing in the yard. Our new house has a big window that overlooks the backyard and I'm thrilled to keep that feature.
The mountain views. Every day, when I sit down for breakfast, I have an unobstructed view of the mountains. Right now, they're turning greener every day and I'll never stop being floored by the beauty of that view.
The screened-in porch. My favorite thing to do when the weather is nice is to sit outside and read a book in our basket chair while the girls play.
The light. I'm one of those people who opens the blinds EVERY SINGLE DAY. I live for sunshine and a well-lit house and this house, unusually for a 1950s ranch house, has massive windows and gorgeous sunlight. I'll miss that so much when we leave this house and I'm crossing my fingers that the new house has equally beautiful lighting (or at least. . . .somewhere close).
What things do you especially love about your house? I'd love to hear!
If you liked this post about my favorite house features, you might like these posts too: