Somehow, despite living in so many places over the last decade of marriage, we've never owned a real rug.
Well, actually, I take that back. In our first house in Texas, the entire house had wood floors (which is not Bart's favorite thing in the world) and after a couple of years, we bought a rug and brought it home.
But we had plaid couches and any pattern on a rug just made the room look like a nightmare, so after five minutes of looking at it, we rolled it back up and returned it.
Which means we've owned a rug for 30 minutes of the last ten years.
But when we moved into this house, and the spaces were just so huge and the entire downstairs was all wood, we knew we needed a rug.
Plus, because of the way we divided up the family room, we need a rug to ground the seating area and subdivide it from the play area.
We went back and forth about a black versus a white rug, but eventually decided on black. And I LOVE it.
The instant we unrolled it, we were convinced.
Seriously, the room immediately looked ten thousand times better.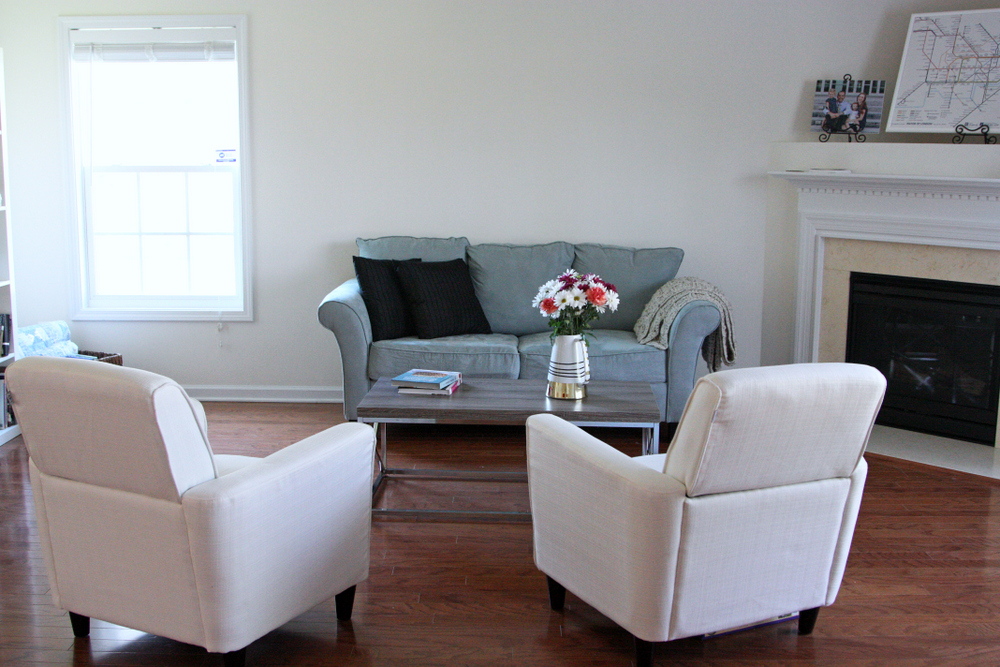 I love how reasonably priced Mohawk Rugs are (ours is an enormous 8×10 and it was $173) and that they are made in the USA.
And because I'm seriously in rug heaven over here (#ilovemymohawkrug), I'm super happy to team up with Mohawk to give away a rug.