I'm mostly a water drinker – I'd pick a cold glass of water over almost any other beverage. I don't drink coffee or soda and I think most teas aren't very delicious.
But something about the cold winter weather and early darkness makes me LOVE hot winter drinks, especially if it's accompanied by a delightful book.
Here are my two favorite winter drinks: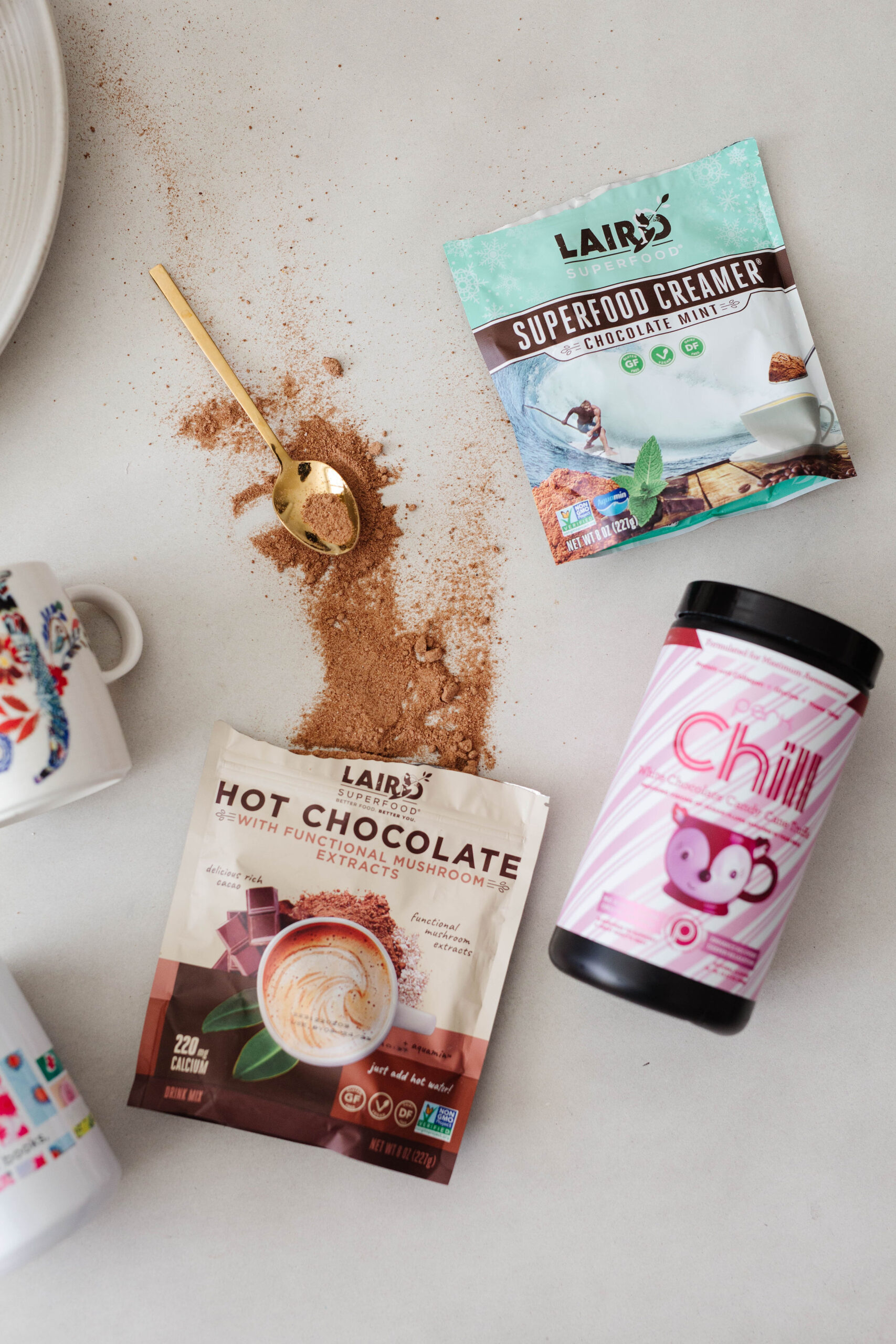 My Two Favorite Winter Drinks
Laird Superfood Hot Chocolate with Functional Mushrooms. Look, I know it sounds gross (and I've tried some mushroom hot chocolates that truly are terrible), but Laird nailed it. I first tried this about a year ago for a campaign I worked with them on and I've kept my pantry stocked with it ever since. It's perfect for when you want a little hot evening (or morning) drink that's not going to send you into a sugar coma. I also ALWAYS add a scoop or two of one of their Superfood Creamers. They occasionally have a seasonal Chocolate Mint that's phenomenal but I also love the Cacao and the Vanilla.
Perk Chill. I first tried Perk Chill after Jen (one of the members of the Everyday Reading team) mentioned it as a favorite thing in the fall and I've been hooked since. It's ridiculously delicious and comes in a ton of different flavors, from Mint Chocolate to Chocolate Salted Carmel Pretzel to Chai Latte.  It has protein and collagen, plus minerals to help you go to sleep – it's the perfect end to a day for me! Ella often has a mug of it before bed too. Use the code DNKYQNLG for 10% off.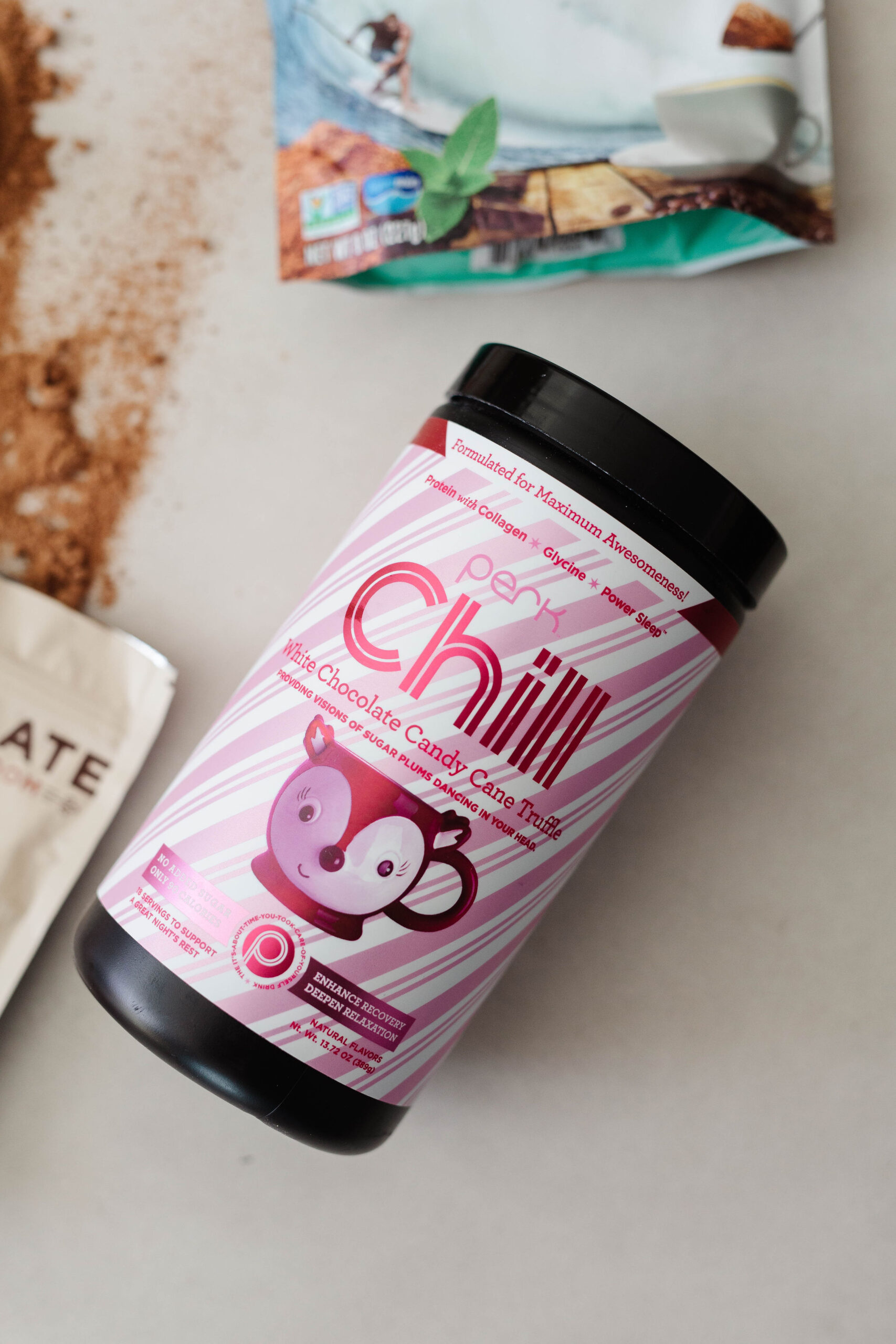 What are your favorite winter drinks? I'd love to hear!
if you liked this post about my favorite winter drinks, you might also like these other posts: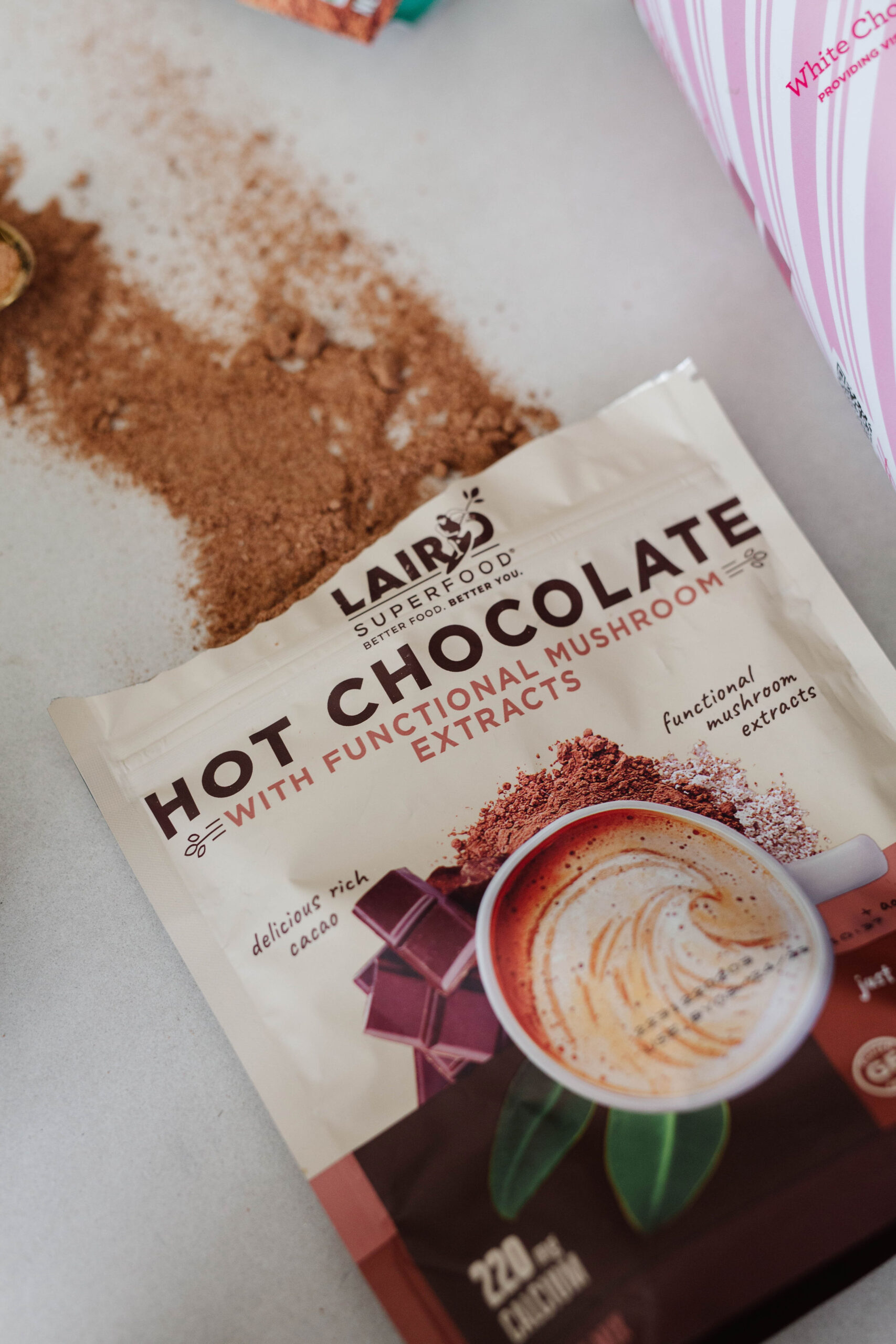 Photos by Heather Mildenstein