My family moved to Las Vegas when I was six, so I spent the majority of my childhood without any real winters.
(I remember visiting some cousins in Utah once during the winter and helping them shovel the walks and salt the steps and they thought we were nuts because we all though it was SO cool).
After Bart and I married, we spent nine years living in Texas and Arizona, which meant winter was the best time of the year where you could actually go outside without being fried into the sidewalk.
We spent a single year in Massachusetts and I could hardly enjoy the spectacular fall because I was so panicked about the true winter coming my way. After one year, we quickly moved back to Texas and forgot all about coats and snow scrapers.
So when we moved to Utah, I knew I'd need to change my (admittedly bad) attitude about the cold and snow and learn to enjoy winter.
I didn't want to spend my life dreading and hating a solid 1/3 of my days!
Now, in the middle of our fifth winter here, I can truly say I've learned to enjoy winter.
Here are some things that have helped me.

5 Ways to Enjoy Winter More
Any other great suggestions for how to enjoy winter? I'd love to hear!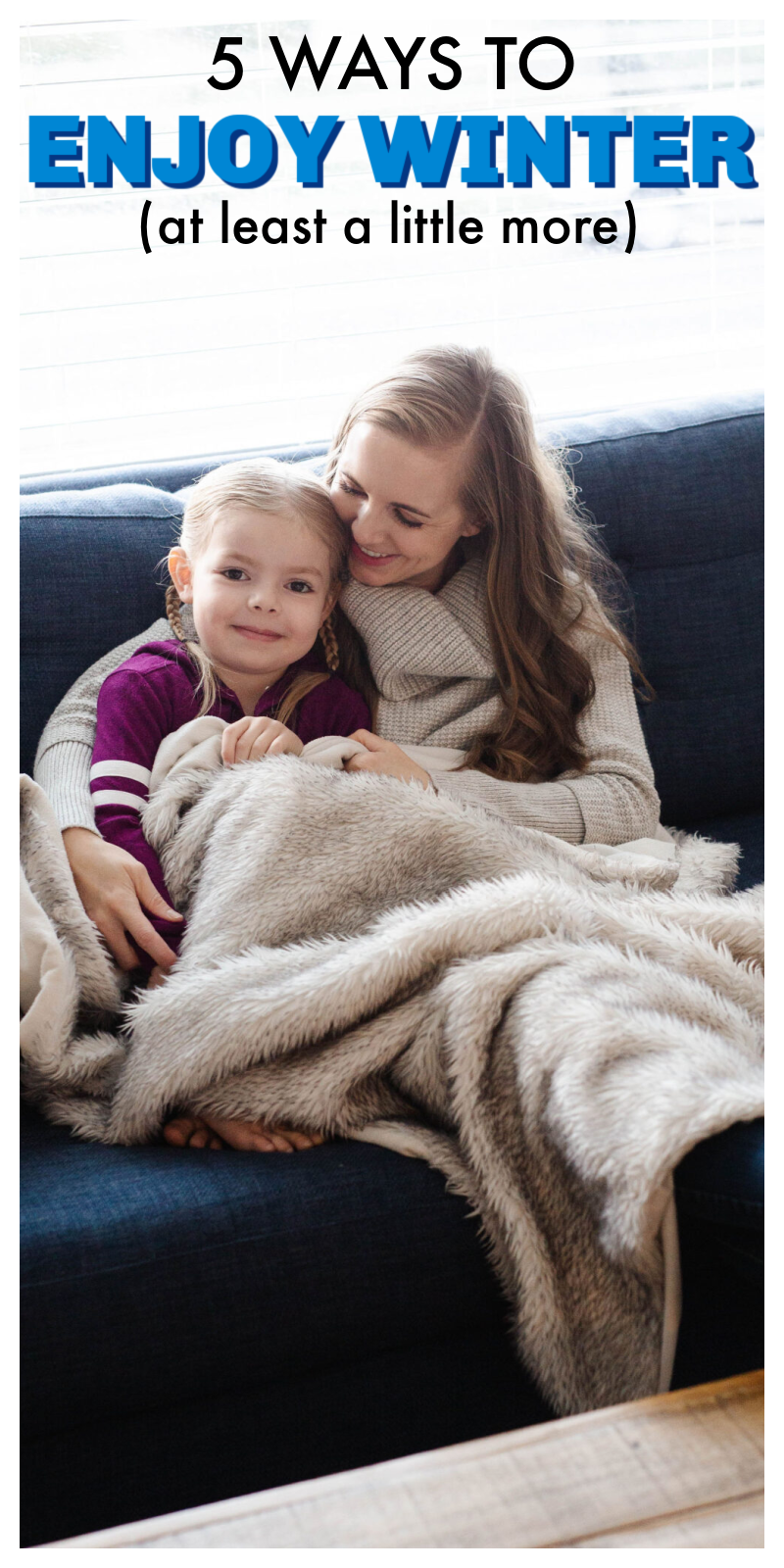 If you liked this post about how to enjoy winter, you might like these posts too:

Photos by Heather Mildenstein