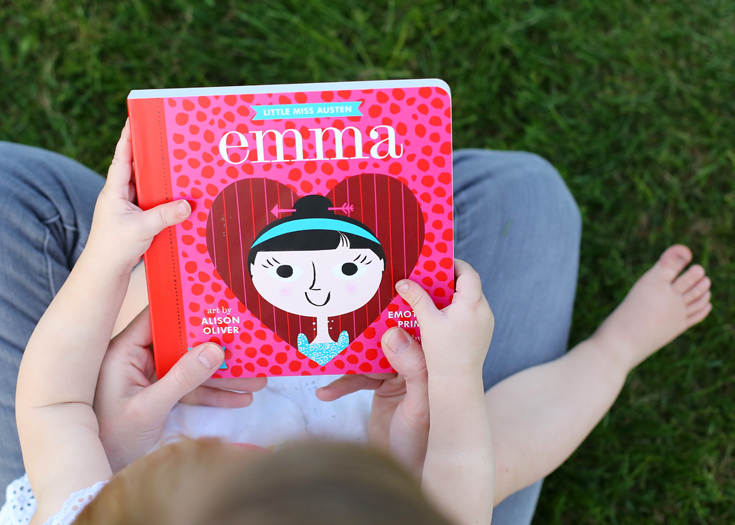 It's seems funny to me that Friday is still one of my favorite days of the week.
When you have a bunch of small children at home, it's not like Friday is all that different.
But somehow, Friday still has that special Friday feeling.
I wake up feeling all light-hearted, and while Monday is my most productive day, Friday is the day where I feel justified in sneaking in a little extra time with my own reading, browsing ThredUp, and having a little Friday movie night dessert.
On this particular Friday, I have big plans including:
Painting my nails. I got some new Zoya nail polish this week, and I'm planning to try out Eastyn.
Cleaning the girls' bathroom. Yes, I do know how to party it up on a Friday morning.
Watering my garden. I've had big gardening dreams for a long time, and now that I finally have some garden boxes, I'm loving getting to plant some things and watching them come up. I have especially high hopes for my butterfly gladiolas that have sprouted this week. (Although, I just realized the forecast calls for rain, so maybe I'll just leave the water up to Mother Nature).
Straightening up my office. My office currently looks so ridiculously bad. There are ten thousand piles of papers on my desk, and there is our assembled kitchen chandelier sitting on the floor waiting for Bart to hang it, plus the enormous box it came in. Plus piles of books on the floor that I need to take photos of, a million miscellaneous things my girls have dragged in (including, I just noticed, Ani's dance leotard. . . ). I really like to get it looking better on Friday afternoon so that it doesn't look horrible all weekend and so that on Monday, I actually can do some work instead of closing my eyes and putting my head down on my desk.
Reading Emma. My book club read this for last week's meeting and I haven't finished it, but I'm loving it so much. How have I never read it before? My Kindle copy is much less darling than this BabyLit version, unfortunately. I'm also now dying to rewatch the new BBC version (my in-laws, connoisseurs of all things British lit, introduced us to it a few years ago).
Grocery shopping. The first few years that Bart and I were married, I would always ask him to come grocery shopping with me because going by myself was SO BORING. Now the idea of grocery shopping by myself is basically like heaven. Sadly, I'm fairly certain that grocery shopping alone will NOT be on the agenda today. I find going to the grocery store such a drag now that I postpone as long as humanly possible, until Bart says, "Should I just go grocery shopping" and then I go because I buy way less fun food when I go than he does. This is probably his secret weapon for convincing me to go.
Requesting library books. This is one of my favorite late night or quiet time activities. I look through all sorts of different lists and my screenshots from Instagram and go until I've maxed out all my library cards. At least it's cheaper than shopping.
Visiting the pet store.  One of my friends suggested we meet up today, and I'm pretty sure all three of my girls will lose their minds when they see the dogs. Star, especially, cannot contain herself when she sees animals – she's careful, but not afraid, and loves to gently pet them.
Eating Easter chocolate. I don't really eat candy or dessert during the week, so when Friday quiet time rolls around, I usually pull out some hidden chocolate. There's still a bag hidden in our closet (I think there are jelly beans in there too, but. . . I don't eat non-chocolate candy unless it is a mega emergency).
What's on your Friday agenda? I hope it's coming over to clean my girls' bathroom.