A couple of years ago, I started making "snack plates" for Ella for lunch.
Two years later, these are her favorite thing on earth. Every time I ask what she wants for a meal, the
answer is "a snack plate." (At dinner time, I have to remind her that no, I will NOT be making snack
plates for dinner – she can eat what the rest of us are having, thank you very much).
Now, almost every day, this is what my girls have for lunch (and watching Ani eat everything off her tiny
plate is only the cutest thing I've ever seen).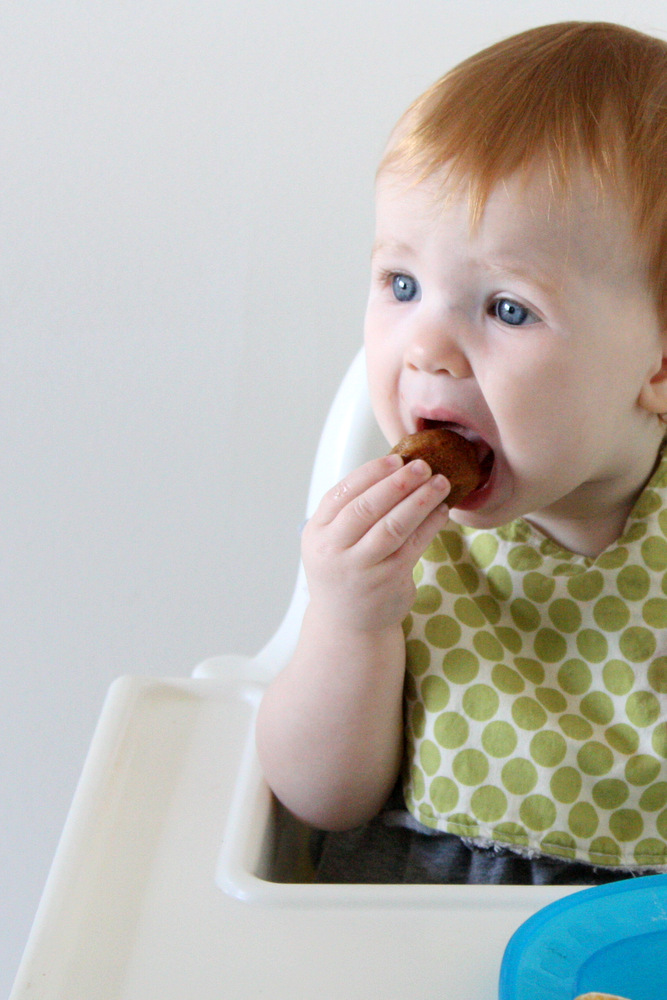 A few reasons why this is my favorite lunch option:
It's a great way to use up the random ends of things in the fridge (a tiny chunk of cheese, a fewlast carrots, a quarter of an apple,etc)
I can make sure my girls get a good variety of foods, especially fruits and vegetables.
It's easy to introduce a new food or give repeat exposure to things they're uncertain about(sugar snap peas are currently not Ella's favorite thing, but two or three of them will continue toshow up on her plate a few times a week).
I can seriously whip two of these plates out in three minutes. Then I can focus on my own lunch(which, at the moment, means a panini. Every day).
Over the years, I've learned not to give them too much of any one thing. Then, if they eat all the crackers
first and want more, I just tell them they can have more if they eat everything on their plate.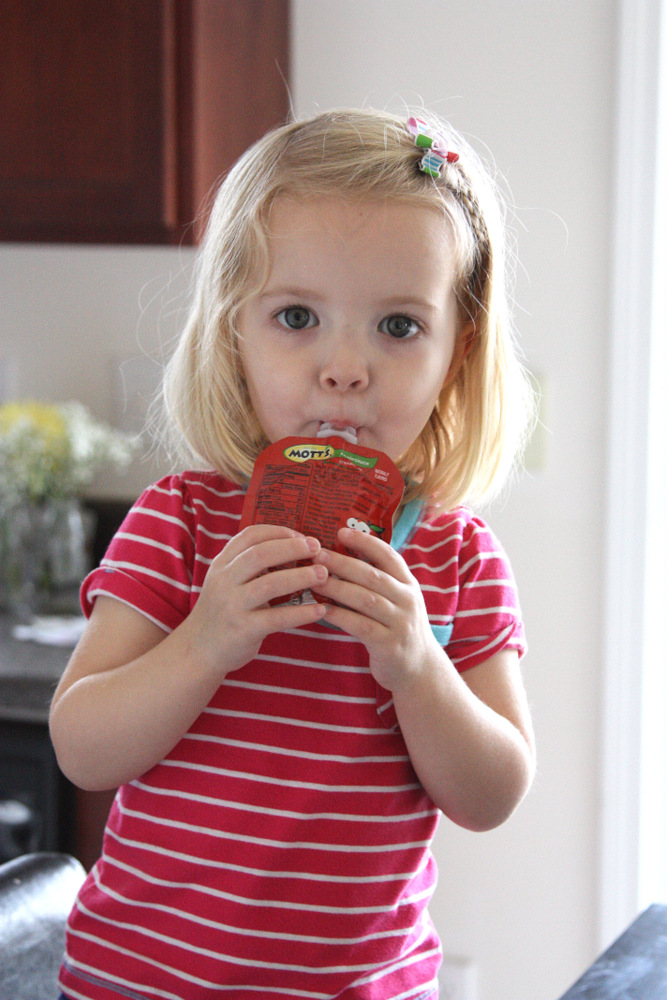 Also, I try to give them at least one or two fun things that they are excited about. The Mott's Snack & Go
pouches are wildly popular at our house, and make them feel like it's a really great lunch.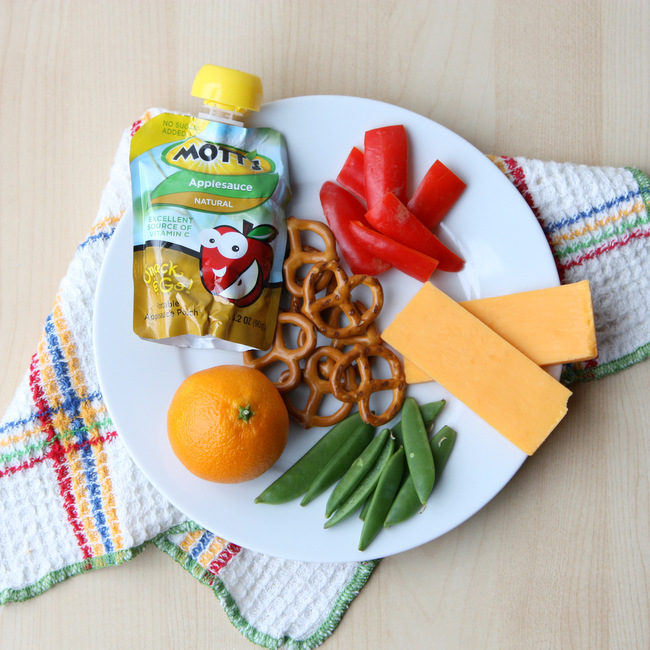 And I steer toward produce that doesn't need a lot of prep. Basically things I can wash and stick on
their plates is my favorite. Or very simple slicing, like apples. No pineapple, you'll notice. I'm not up for
coring, dicing and peeling at lunch time (or any time, actually. I buy pineapple about . . . once a year and
then remember what a giant pain it is).
snack plate ideas
Apple slices with peanut butter
A piece of bread with jam
Sugar snap peas
Baby carrots
Clementines (I cut the segments in half for Ani; Ella likes to peel her own)
Avocado chunks
Grapes
Mott's Snack & Go pouches (in a variety of flavors)
Cherry tomatoes
Pear slices
Mini pretzels
Crackers
Nuts (almonds and cashews are the most popular in our house)
Bell pepper slices
Slices of cheese or string cheese
Bits of deli meat
A scoop of rice (if I have leftovers)
A bowl of yogurt
Mini muffins (I make a huge batch every month or two and then dole them out one at a time forlunches).
Nachos (I do about four tortilla chips and melt a little cheddar cheese on them)
Basically, anything in the fridge or pantry is an option. And on the days I don't have a panini or leftovers,
I'll happily have a snack plate of my own.
Mott's® Snack & Go is the nutritious applesauce kids love in a squeezable pouch
they can take with them wherever they go. Mott's is also the only applesauce
brand with Box Tops for Education®, helping to support kids' schools. Visit
Motts.com to learn more.


Compensation was provided by Mott's® via Glam Media. The
opinions expressed herein are those of the author and are not indicative of
the opinions or positions of Mott's®.